Terra Wind Amphibious RV Suitable For Both Land & Water
You may have seen campers for land and houseboats for water. But there are very few motorhomes that are suitable for both environments. Terra Wind Amphibious RV is one such camper that combines the facility of a four-wheeled boat trailer with a traditional cross-stream airstream. This particular amphibious camper is created by Julie and John Giljam, founders of CAMI – Cool Amphibious Manufacturers International.
The idea of designing this camper came to them after they purchased a vintage military amphibious vehicle, known as LARC-V. Later Giljam created this amphibious 39-foot motorhome that's a 49-passenger vehicle.
This aquatic motorhome comes with a 330 horsepower RV engine (diesel) for powering the two 19-inch propellers and the wheels. But the best part is that it can cross rivers and lakes. CAMI suggests not to use it at sea, although it offers a good comfort level to a yacht.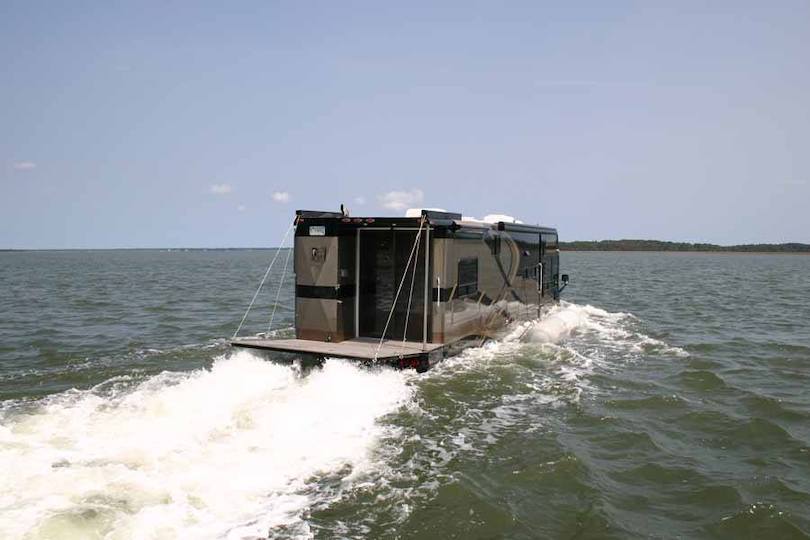 Take It On An Adventure
Want to go on an adventure trip? Take Terra Wind RV out to enjoy your best experience. Once you're on a shore of a river or lake, there is no need to stop – as this camper can float on a water body as well.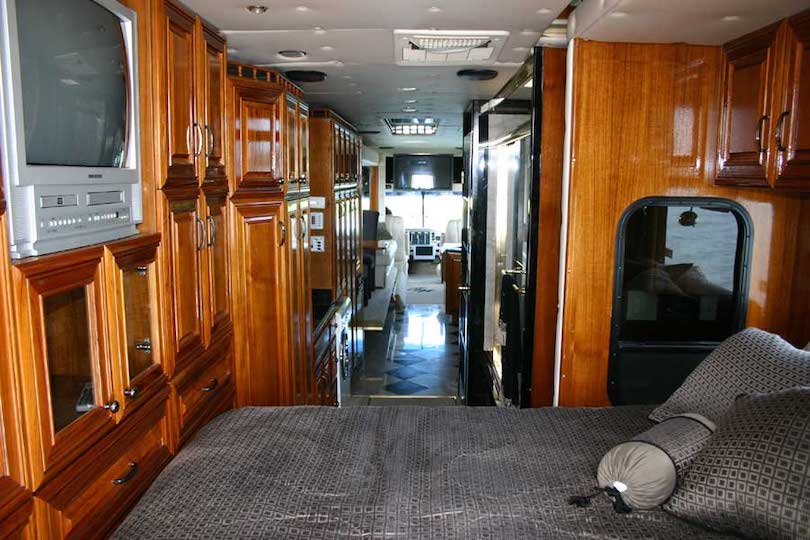 You can restart the engine and take the RV into the lake. It may reach a maximum speed of around 8 knots and run around 9 mph. We know that it is slow, however, the Terra Wind RV is not about counting the destination. But it's all about the journey.
Luxe Amenities
Terra Wind Amphibious RV also has ample amenities for helping you enjoy your voyage. It comes equipped with furniture that won't look weird in an area that has a complete living room, queen-sized bed, marble flooring, leather upholstery, and more.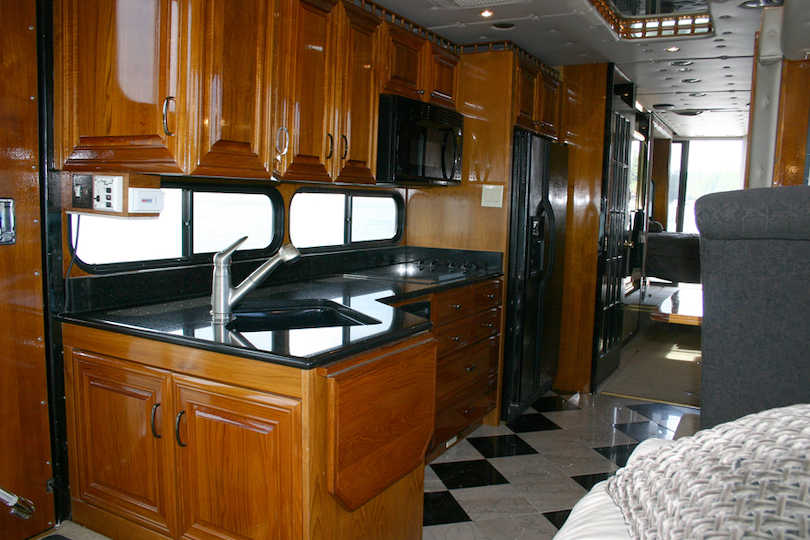 The best part is that it even includes a jacuzzi, so you can enjoy it in a hot tub for as long as you want. It also includes a platform at its rear for diving, sunbathing, or docking the jet skis.
However, the immense luxury comes with a price. And, it is not cheap – it is available for €715,000 (approx. $850,000) to begin with.
Check out the video below to see what all it has got.
Via: Motor1