10 Important Things To Consider When Designing Living Room
Want to deck up your entire home? Probably, the very first room that comes to your mind while decorating your house is a living room. When it comes to designing living room, it is best to do it in a harmonious and captivating way. All you need to consider is the right paint colors for walls and the type of furniture you already have, as well as things you want to add for decoration.
But before your make things final, you need to figure known your exact decorating style. Just check out the images of different living rooms in magazines to help you figure out the right living room design. Knowing this will help you a lot when designing living room in a sophisticated, stylish, and enchanting way. It will also guide your decisions on paint colors, furniture, floor covering, window coverings, and floor accessories. But before discussing the ways to decorate your living room, you need to know the importance of a living room.
Importance Of Living Room
As the name indicates, a living room is one of the vital rooms in any home. Unlike kitchens, basements, or bathrooms, a living room is a very first area that guests witness. So, whenever you decide about designing living room, it should be done in a way that it makes a lasting impression on your viewers. Moreover, it got to be a versatile area of your house. It is because it takes several roles. But it may make getting decor right a little challenging.
For some people, the living room is a formal space that is just for entertaining their guests. However, many people see the living room as a casual space to spend time with their family. After all, it is an area where you can kick back after a hectic day and relax or while away a few hours during a weekend. Meanwhile, you can enjoy some leisure activities, such as reading, watching TV, and more. When designing a living room, you need to keep in mind certain requirements of family members, so their investment is also guaranteed to be safe and sound.
Usually, the living room has ample seating space. There is at least one couch and some arm chairs or poufs lying in an organized way. Of course, it may take more than chairs for making this area work. A complete design of a living room needs tables, couches, bookshelves, display shelves, and other furniture pieces. And, everything must work in harmony to make the room appear stylish and cohesive.
Since a lot of items go in a living room, it is vital to organize everything in a well-proportioned and balanced way. After organizing the furniture, you need to think about placing accessories in an organized way. The common goal of most homeowners is to make the most of the given space – despite the type of space they inhabit.
One great way for making a bold statement with living room decor is to keep everything modern in an entire room. This look starts with removing all the clutter. When designing living room, the area must be well-lit and bright. If your room's existing lighting is dull or dim, you need to consider adding a few more lamps to make a huge impact. However, don't neglect comfort when styling. It is important to feel comfortable and look good at the same time.
No matter your style if modern, Mexican, country, classic, or anything else, the interior of a living room must never get out of your hand.
10 Important Things To Keep In Mind While Designing Living Room
Here are the 10 vital tips and tricks to consider when designing living room for your home:
1. Know All Measurements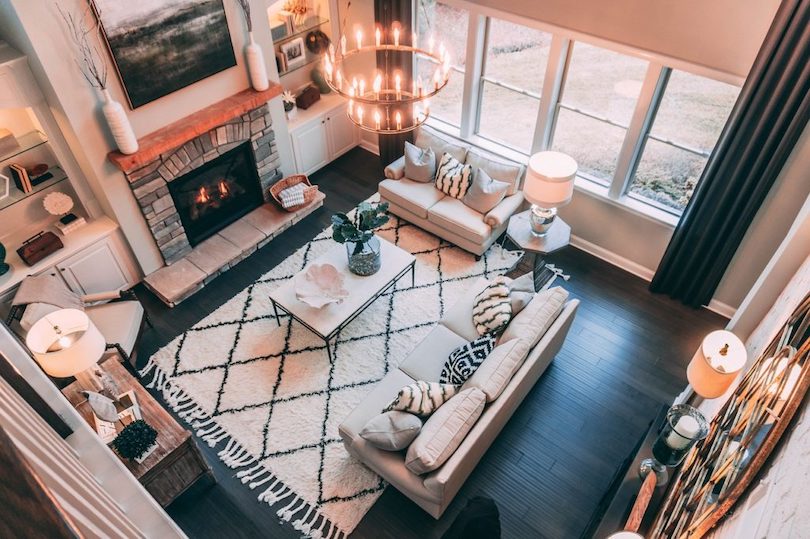 Before designing the layout on paper, you need to consider one thing – take measurements. Your whole living room design could not work for the given space from furniture, window treatments, and rugs if you won't measure every corner.
You need to pay more attention to the walls with doors, windows, or insets, as all these areas may limit your room's overall layout. You need to take a proper sketch with you when going shopping, it will prevent accidental orders of incorrect furniture size. After all, no one wants their couch to pivot into your dream living room.
2. Begin with a plan, not just the color of cushions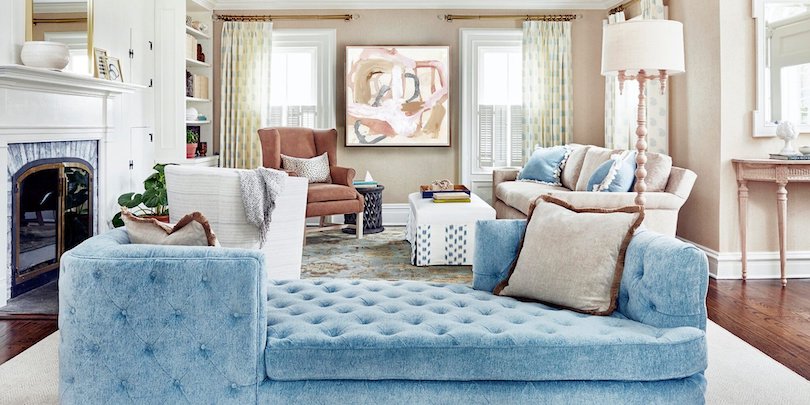 You need to steer clear of buying pillows. There are so many homeowners, who start buying throw pillows and finally don't have a rhyme to fit in a given space. The foundation of living room design is a proper plan.
Since a living room hosts a lot of activities – be it a family movie night or cocktail party – you need to plan it as per your lifestyle. It is important to understand what your real life is about. Does it mean you have media? Is it an area where you work on your laptop? How many places do you require to seat people?
A living room layout is usually created depending on the homeowner's lifestyle. It includes a TV, or other elements if that is what you want.
3. Select with purpose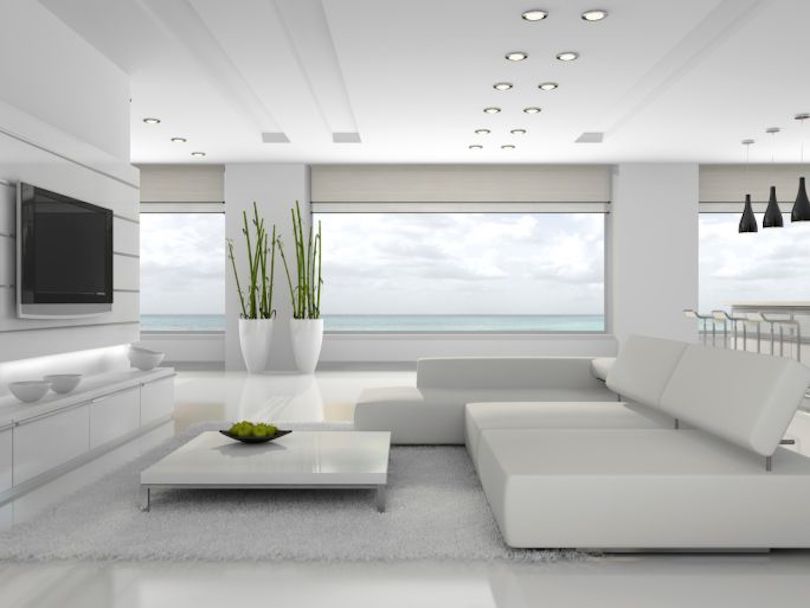 Clutter can stress out any environment. Even if you want to have many layers to your living room design, it is important to think about tidiness as well. You need to take time for selecting items carefully. This way, every piece has some purpose in a living room.
Technology has made us believe that speed is essential, but art requires time. You have to consider what you want your living room to say about you and how to make you feel every time you enter here. When designing living room, everything in a given space must make you feel happy.
4. Invest in the right furniture for designing living room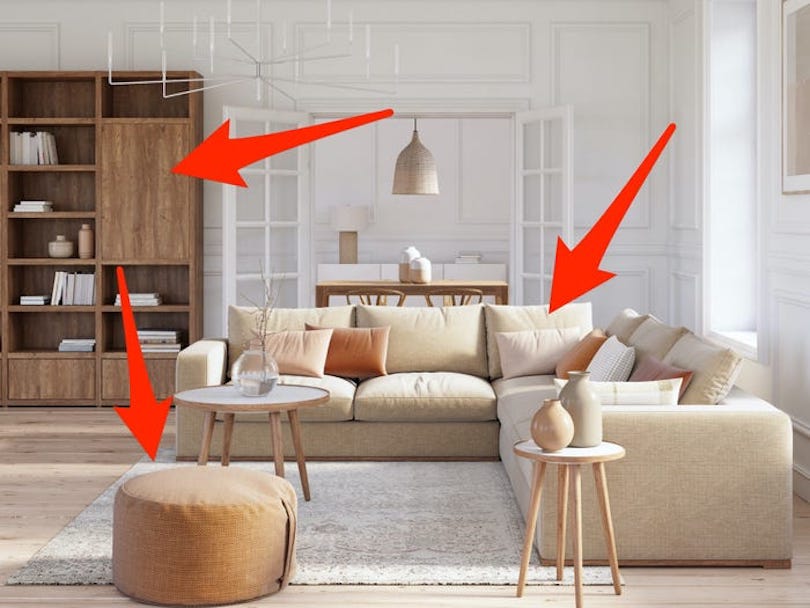 After you have figured out the purpose and functionality, you need to think about investing in furniture. First of all, it is crucial to find a high-quality sofa that stands the test of time.
It is best to take your time when purchasing a sofa and think about various other factors. The most important criteria are your budget. It can start from the entry-level ranging from $1,500 to $2,500.
Even lifestyle is an important consideration as it determines how much to use the piece and the best color for a sofa. For instance, white mohair won't work well in a home with kids or pets – as they often roam around with dirty or muddy hands/paws. So, there are chances of ruining your white furniture with dirt.
When selecting a fabric, you need to consider the 'rub' number that gives a durability clue. Finally, you need to consider your aesthetic preferences, like modern or classic style. You also have to do a 'sit test' for gauging comfort.
Sofas available for sales from reputed furniture manufacturers are likely to be of the highest quality. So, consider buying them from a longtime furniture manufacturer. Mainstream retails also offer you a wide range of styles. But you need to check the quality before making the purchase. If possible, you can even get your sofa or other living room furniture custom-made depending on your personal style and taste.
5. Prioritize the lighting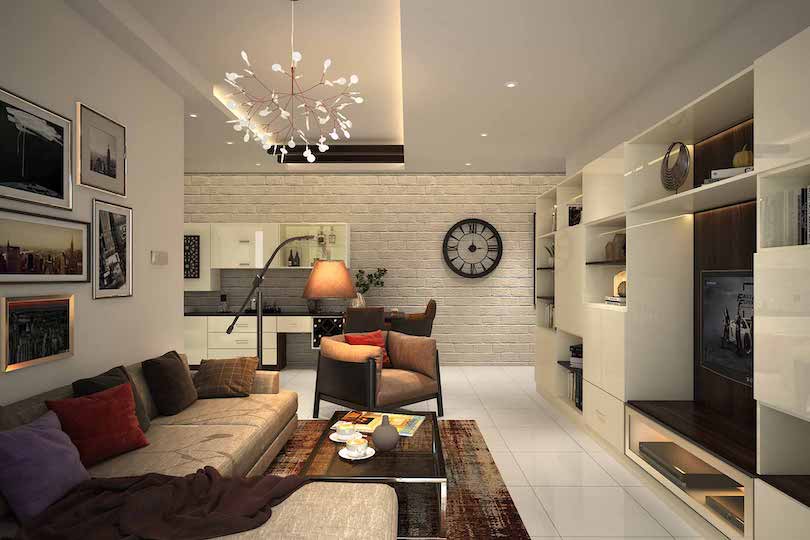 When planning your room's window treatments and furniture layout, you have to prioritize natural light. Make sure you have high and low lighting. But for you need to have good lamps, as well as overhead lighting.
For such aesthetic, you need to choose lamps or lighting fixtures that support the overall scheme and also serve as sculptural notes in a given interior. Also, invest in some stunning lamps that you want to keep in your collection forever. Even a grand chandelier is a great lighting piece like a stunning work of art.
If you like a unique vintage feel, you can consider adding lamps to punctuate the given space.
6. Designing living room with rugs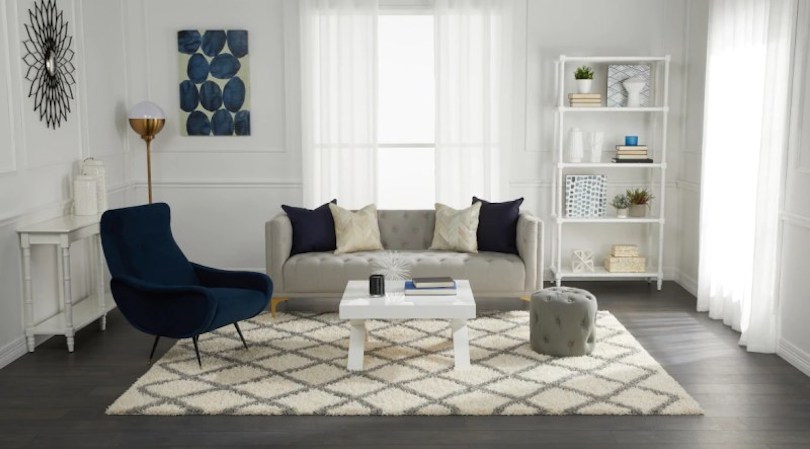 The right rugs are essential to define your living room. These are great to help you claim your territory. Also, make sure that the rug is bigger than the seating area. When you size a larger rug than the seating area, it helps in making your room appear bigger than its actual size.
It is best to go oversized than you would have thought. But don't try to bisect the main circulation paths and keeping the front legs of chairs or sofas on the rug area. The rug may not always make a bold statement.
There are so many elements that come into play when styling a living room with rugs. So, make sure to choose the right texture, colour, and pattern of rugs to maintain a perfect balance with the entire scheme.
7. Accent with tables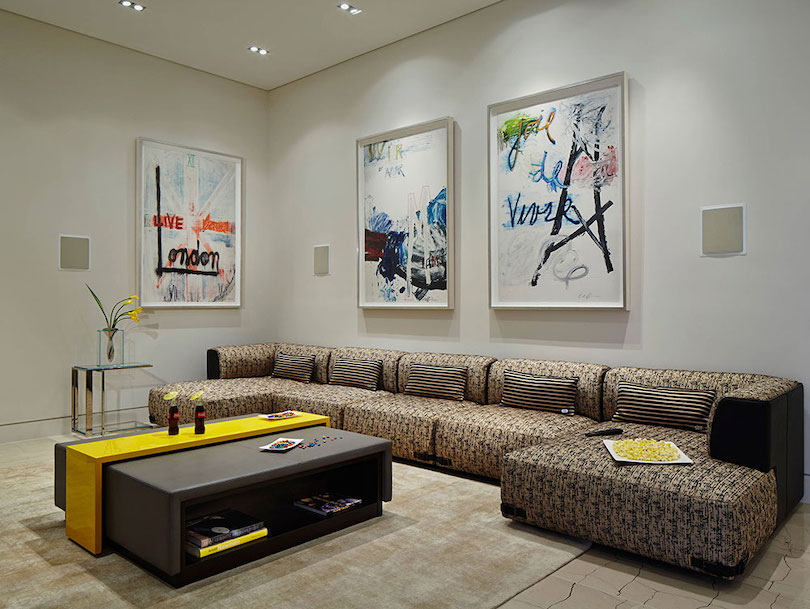 Your coffee table can be the focal point of a living room, as the eye is often drawn to its shape. It is because it often contrasts with the mass of your sofa. Therefore, it is best to choose pieces with streamlined structure and strong lines to give the area a timeless visual appeal.
It is best if you choose a piece that makes an iconic statement. The accent tables are very practical necessities, as every seating element requires a place to put a cocktail glass or coffee cup. You can choose such functional pieces at estate sales or vintage shops at a very reasonable price.
8. Layer various textures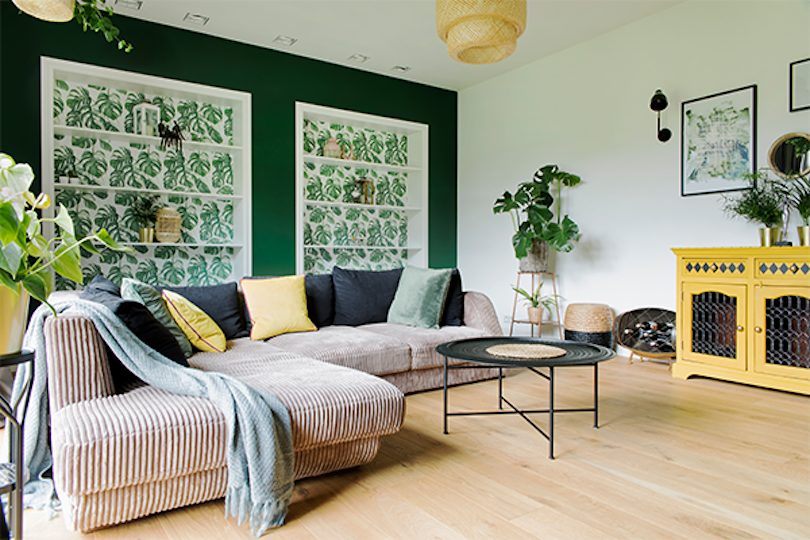 For making your living room more inviting, it is best to juxtapose various textures, like metal, wood, wool, glass, and silk. The texture is very important, as the materials you choose for your interior must feel luxe and good to touch.
Does your carpet feel comfortable under your feet? Is it soft and durable at the same time? Does some other seating fabric feel soft when it's added for softness? You need to consider all these questions when choosing and layering different materials and textures in a given space.
One easy way to add texture to your living room is via accessories and throw blankets. Plus, these are easy to change seasonally if you need a quick upgrade for a short duration.
9. Bring in color with pillows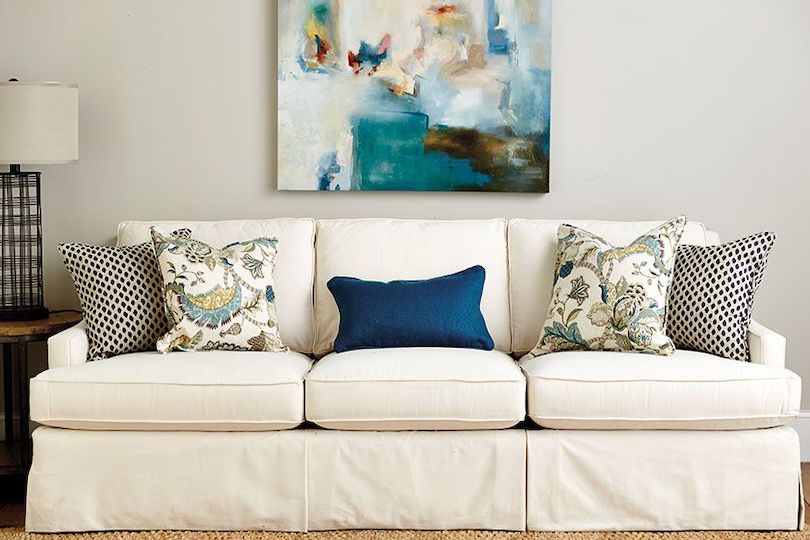 You can also consider having fun in a living room with bright pillows. Pillows are the best way to bring color, texture, and pattern to your living room. However, it depends on your personal style and mood. It is always great to go bold with pillows.
You can consider buying pillows from various outlets or consider having them custom-made if you need anything particular. Since you are not going to have throw pillows for many years, so it is best to have fun with them for a while. And, replace them when you're bored of their look.
10. Add personality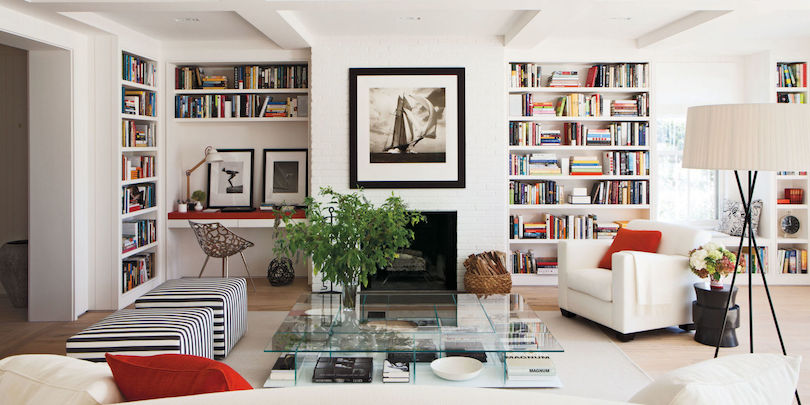 Accessories are beyond pieces of trinkets or clutter. They allow you to add personality to your living space while telling a story about yourself. By weaving accessories into the overall design scheme, the area will be just like home.
You can even add bookshelves into one area if they inspire you. Or put display pieces on shelves to decorate the area, showing you like a good presentation. All these accessories and elements are an expression of your personality. That's how your home feels expressions of you and your loved ones.