Thanksgiving Table Setting Ideas
Thanksgiving is celebrated on the fourth Thursday of November with family and close friends. This day is all about enjoying and sharing festive meals with your loved ones.
Whenever you welcome guests for Thanksgiving, everything in your house is organized and decorated with great care while conveying your message of peace and gratitude. Warm and friendly is the exact theme that you want to create for celebrating this autumn fest.
However, the very first thing that you need to consider decorating is your Thanksgiving table. To add some personality to your Thanksgiving table, you may consider adding creative accents, floral arrangements or fall-inspired color schemes.
Don't be afraid to step out of your comfort zone and try experimenting with something unique for this holiday setup in 2020. If you're still out of ideas, here are some gorgeous and creative Thanksgiving table decoration ideas ranging from dramatic to minimal designs that would ensure your Thanks giving dinner is a big hit.
1. Consider Adding Chinoiserie Cutlery or Accents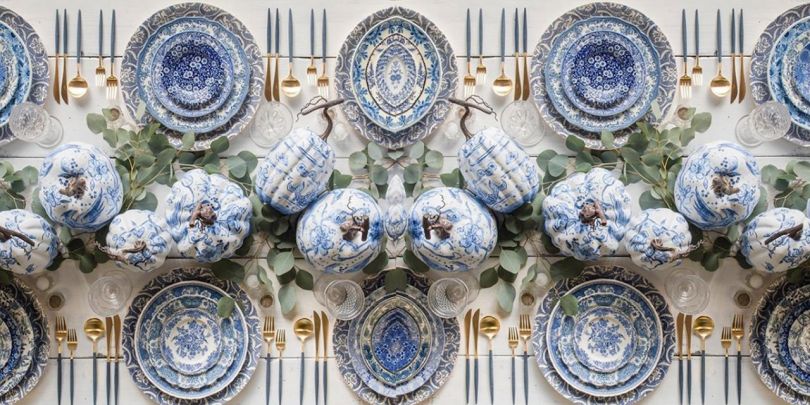 If you wish your Thanksgiving dinner to have a really sophisticated decor, try adding
Chinoiserie-inspired cutlery or accent pieces. From chic plates to hand-painted chinoiserie pumpkins, there are so many beautiful decorated dinner table accessories to make your Thanksgiving dinner appear uber-preppy.
2. Add Seasonal Turkey Decor on Table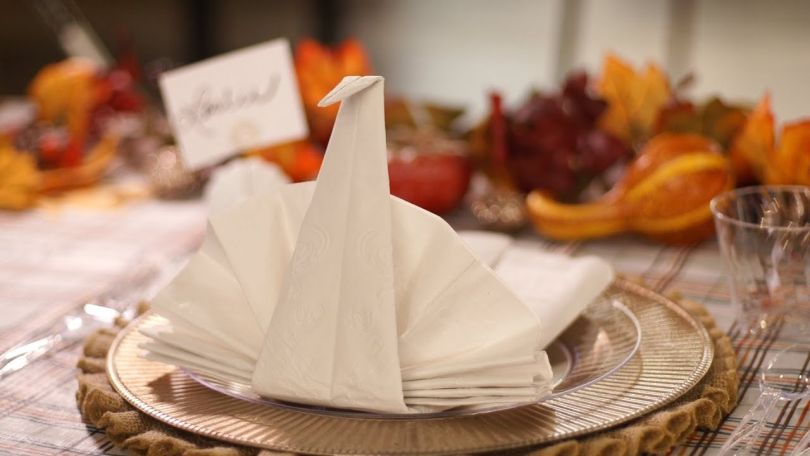 While too much turkey decor could be overwhelming on this festive day, a little certainly goes a long way. You may consider adding a small season accent in form a turkey-shaped napkins next to your dinner plate. After all, it's day of turkey – right?
3. Don't Be Scared of Using Colors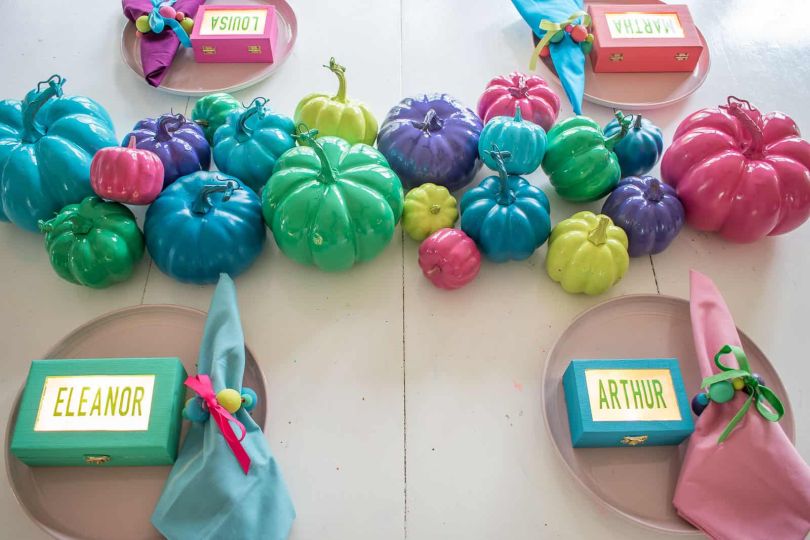 Yellow, brown, and orange are the favorite colors of fall season for decorating the entire house. Besides these seasonal colors, you may also consider playing with other bright colors like soft green or turquoise to create a different atmosphere for your dinner guests.
4. Autumnal Dinnerware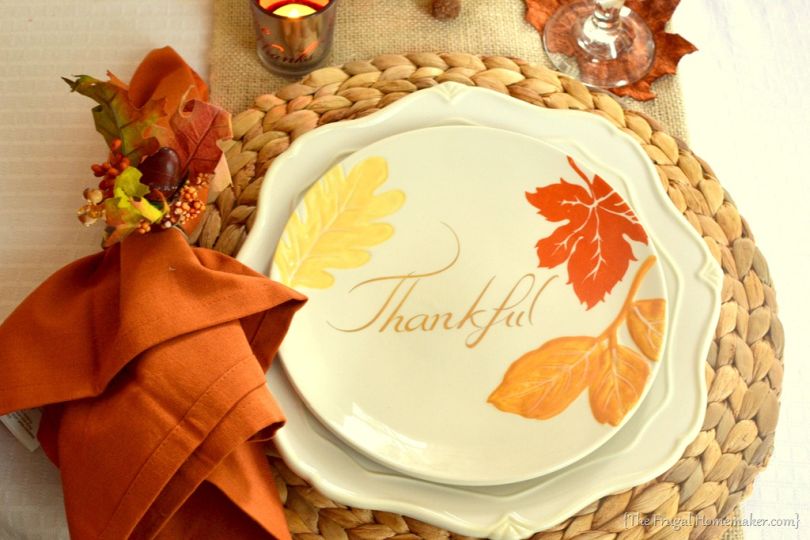 Right color scheme is everything to set up festive dinner table decor. So, why not consider adding autumnal dinnerware set in seasonal color or patterns to make your Thanksgiving experience fun, light-hearted, and more festive.
5. Creative Pumpkins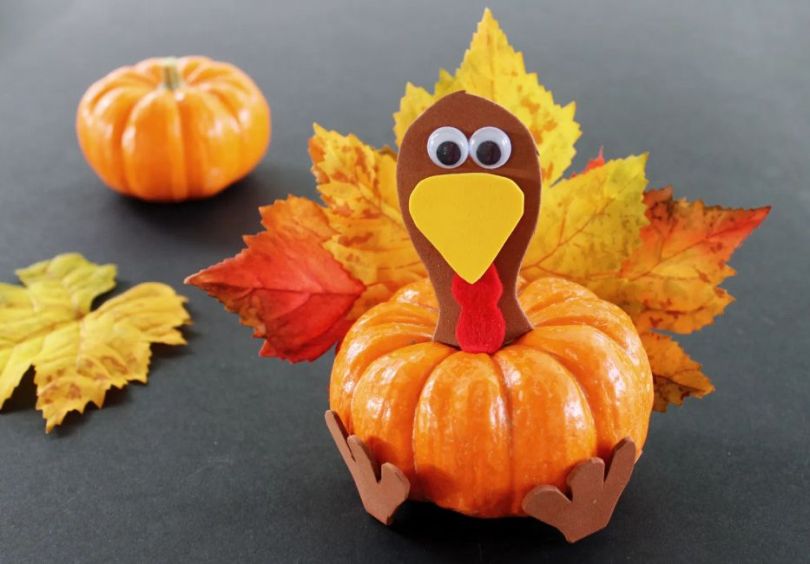 Pumpkins are not just for Halloween decor, you may even use them to decorate your Thanksgiving table too with a bit of creative touch. How about creating a turkey using pumpkin? Or carve a special Thanksgiving message or illustration on it?
6. Add Some Fresh Fruit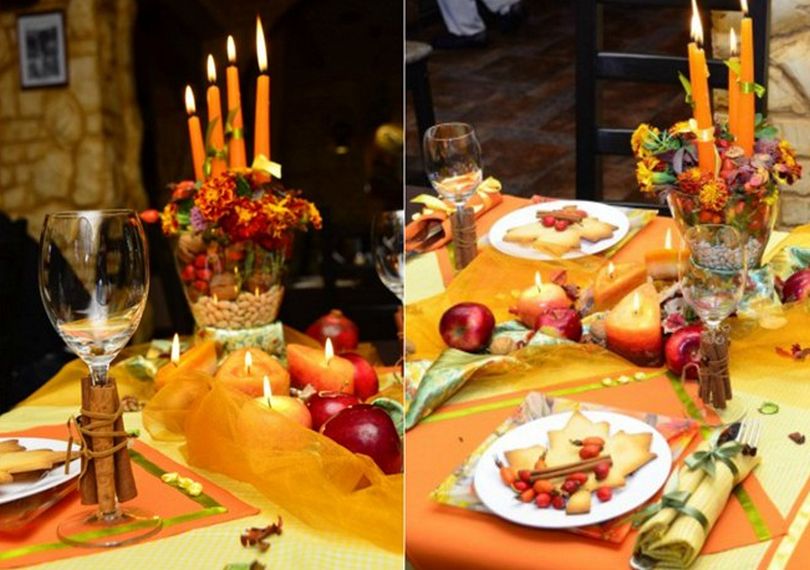 Since fall is a harvest season, you may even consider adding fresh produce to your festive dinner table decor. Besides pumpkin, you may even add other fruits like apple or other fruits of your choice like figs, grapes, etc. to create elegant autumnal table setting.
7. White and Green Table Decor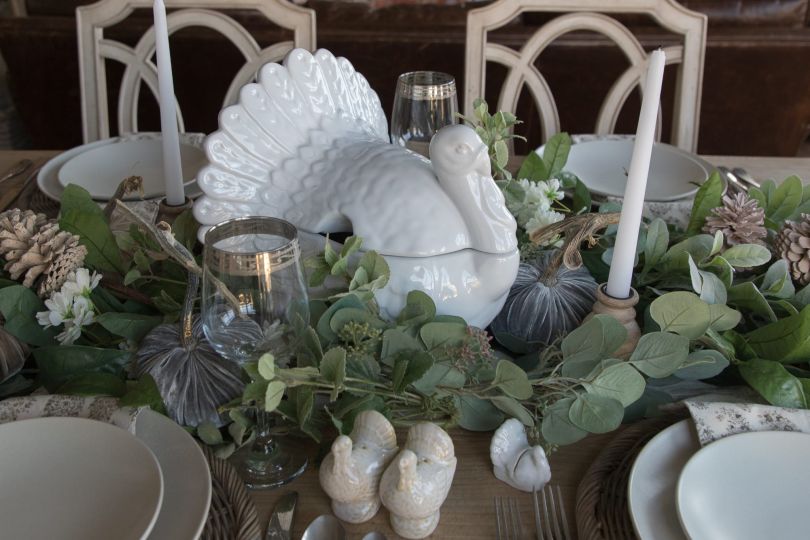 For another timeless, chic, and seasonal dinner table decor, you may even consider green and white display. The nature-inspired greenery and peaceful white color are likely to create a minimalist yet striking seasonal feel to the whole Thanksgiving table setting.
8. Integrate Patterned Napkins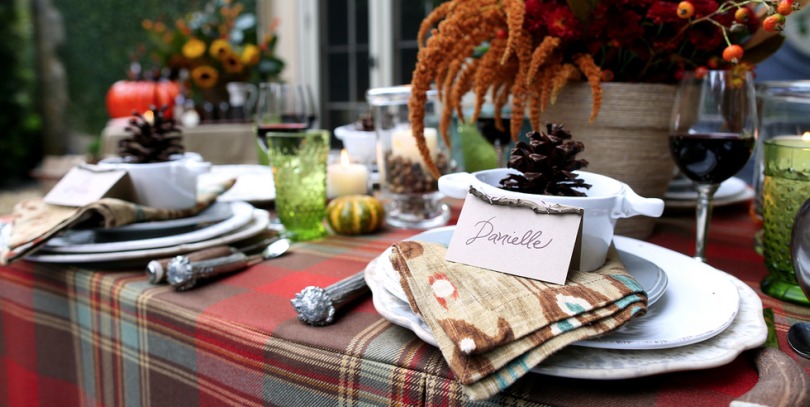 To tie up the entire color scheme together, you may add some patterned or embroidered cloth napkins. You may lay them diagonally on the edge of your table or near/over the plates for some extra flare. However, choosing a napkins that match up with your seasonal decor would require some time. So, you have to start searching for your decor pieces in advance.
9. Add More Greenery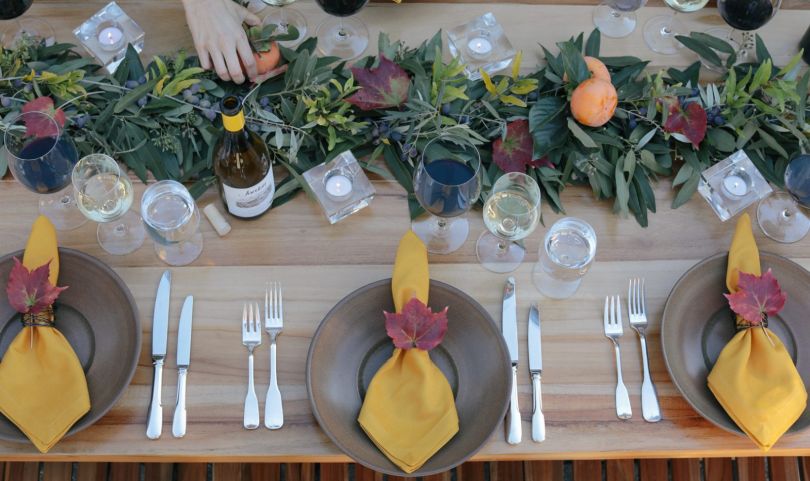 If you feel your Thanksgiving table is lacking some special touch, without a doubt reach for some greenery. Adding a bunch of leafy greens to your dinner table is a great idea to decorate otherwise plane-looking table. So, start collecting some leafy plants to add seasonal-inspired decor to your dinner table.
10. Let Plates Do the Talking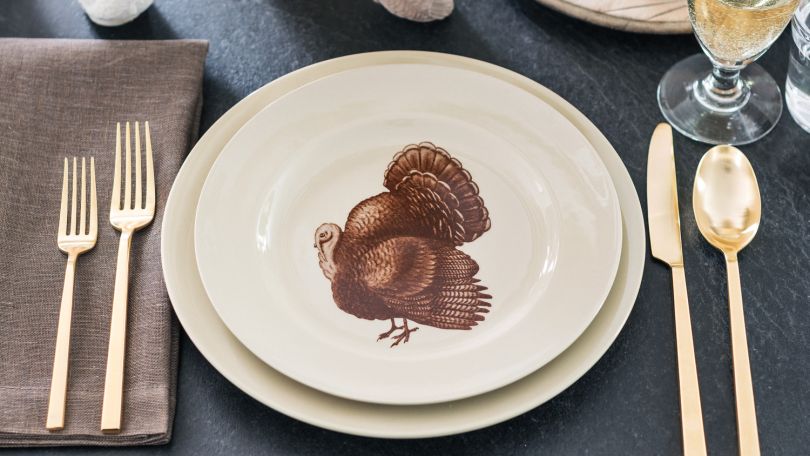 Thanksgiving is all about food, right? So, why not make your plates be the centerpieces? For this, you need to opt for a plat or dinnerware set with turkey printed on it, like the picture above. After that, you just need to make minimal efforts to set up your whole table with some holiday cheer.