Solo 01: Rickshaw-Based Tiny House for Those Who Live for Adventure
Over the years, we have seen various tiny house concepts that take small living to another level. However, we've not come across anything as exceptional as Solo 01 tiny house that's built on a tuk-tuk rickshaw.
This tiny house has been designed by Arun Prabhu NG, Indian architect of The Billboards Collective. This prototype project is a micro-house that contains 6 x 6-foot of removable living space that is made from scrap metal and further attached onto a three-wheeled rickshaw.
The interior of the tiny house contains some impressive features, such as the first floor includes a kitchenette, a storage space, a toilet with a tiny bathtub. There is also a mezzanine area that includes a bed, as well as a little laptop table.
Outside the tiny house, there is a little drop-down porch area that can display certain goods if used by any vendor. On the other hand, clothes are hung on the extendable rack. There is also a ladder to access a rooftop and a tiny terrace seating area with an umbrella.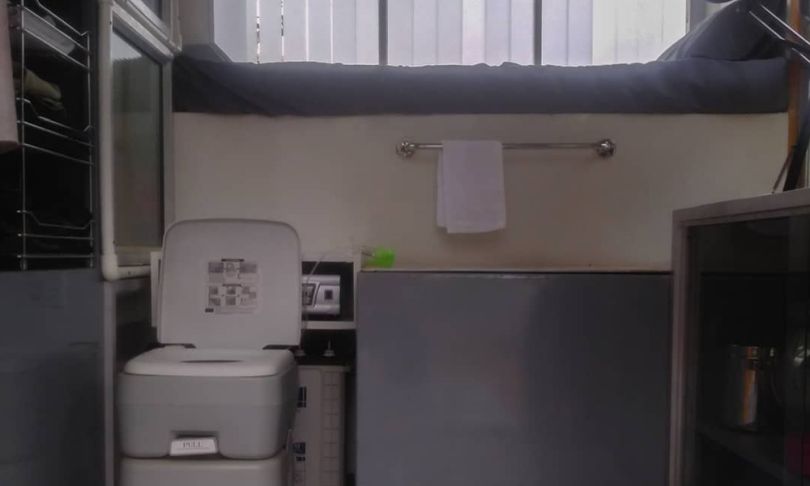 The tiny house also includes a solar panel for power and a water tank for drinking and cleaning purposes. However, there might be certain issues concerning the stability and weight during heavy winds – as the micro home could upturn. But this issue is not a big concern but this house on wheels is created for promoting small-scale architecture. So far, there are no plans of making this tiny house commercially available – as it has been created as a creative and fun project.
Nonetheless, if available commercially, this project could completely revolutionize the tiny house living by making more such structures that can be built on three-wheeler vehicles. What's your take on the Solo 01 tiny house? Do share your thoughts in the comment section below.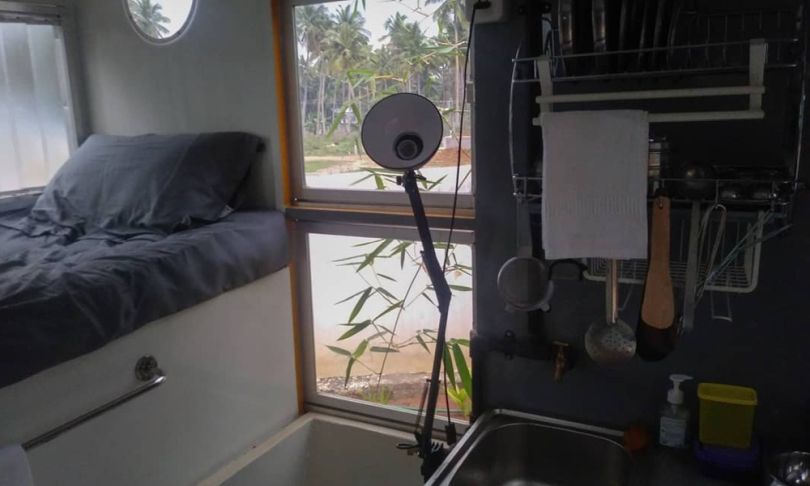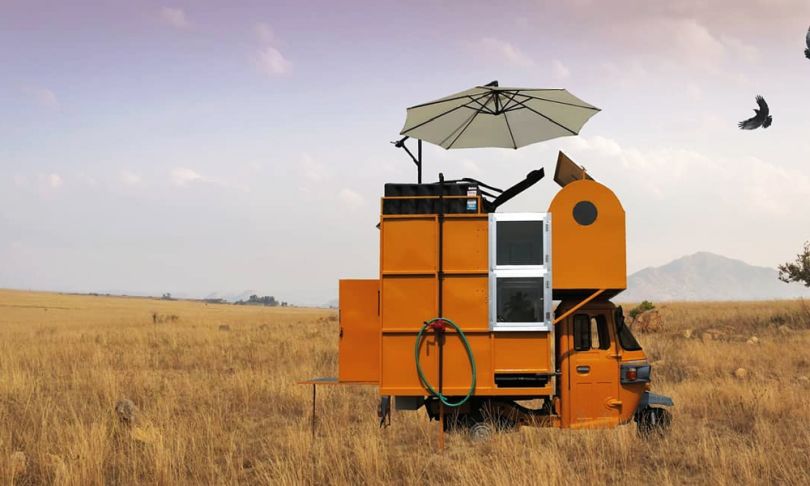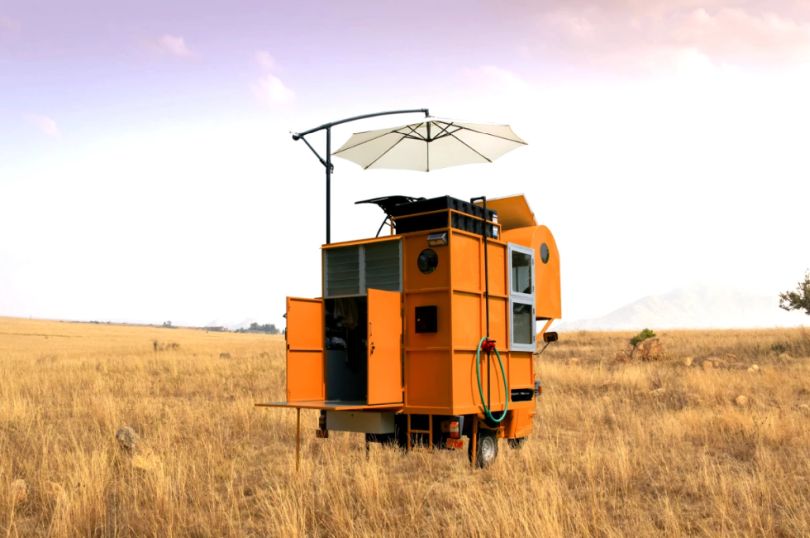 Via: CoolMaterial