Dolunay Villa by Foster + Partners Boasts Exquisite Undulating Timber Roof
The renowned design firm, Foster + Partners, has recently created a stunning Dolunay Villa that's situated on the coast of the Aegean Sea in the southwestern province of Mugla in Turkey. What makes this house absolutely unique is its handcrafted undulating timber roof that stands out within the natural landscape. Furthermore, the extensive glazing frames brings in the natural outdoor views into the house.
The construction of this private villa was stared in 2015 and completed recently. This property includes the main house that's built within a Mediterranean garden, a garage, and a small secondary summer pavilion. The entire house measures around 11,452-square-feet and spreads across the three levels.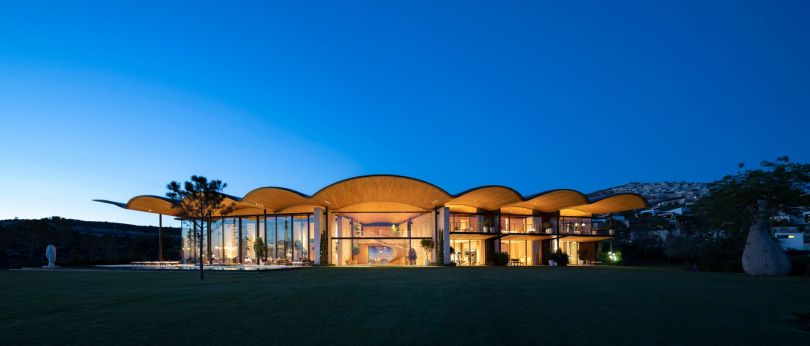 The undulating rooftop of the house reminds us of the company's previous Miami Apple Store that was inspired by the Art Deco. The structure of the roof has been designed with the help of Swiss firm Blumer Lehmann. The roof boasts solid oak beams that sit over the steel columns while including a 24-foot cantilevered section that extends out to offer some shape to the outdoor areas.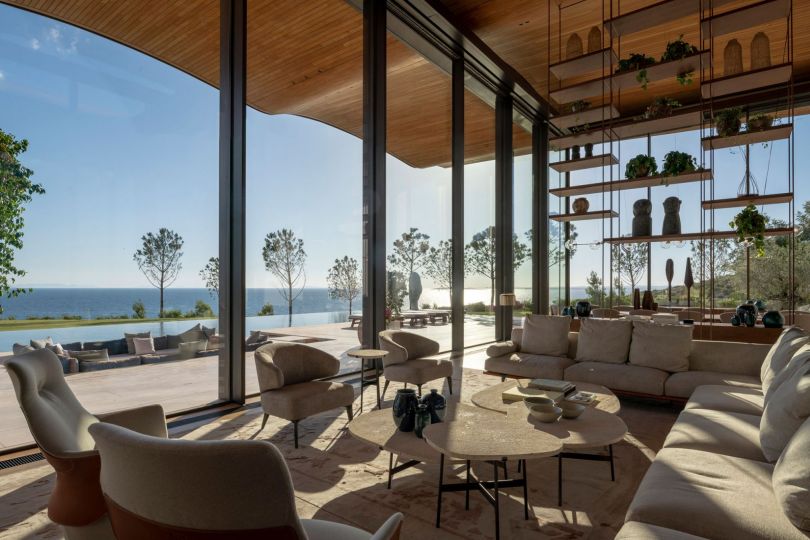 The whole interior is high-end, consisting of the exclusive material palette that includes wood, stone, and bronze. Another highlighting feature of the dwelling is a curved staircase, which is made out of Portuguese limestone. The staircase has been supported by cables that run through the stone to remain disguised from the sight. Plus, the balustrades are manufactured from thin glass tubes and a timber handrail, which is shaped and bent on the site.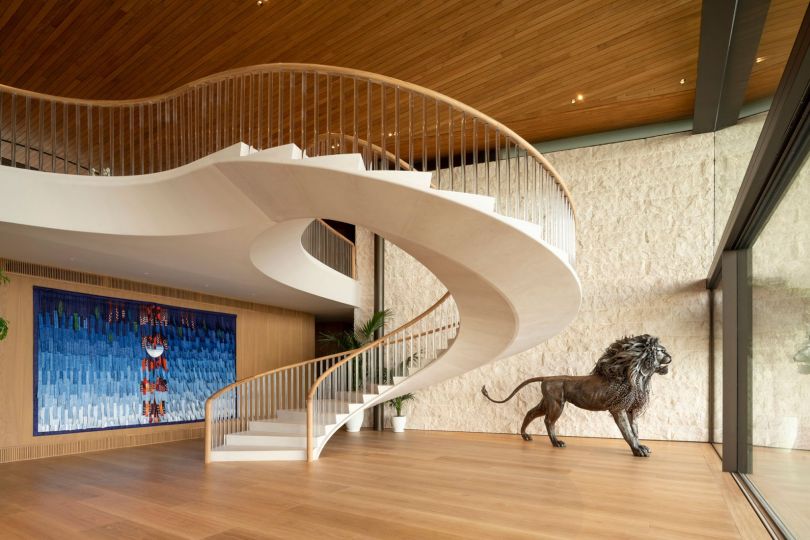 Main entrance of the house takes visitors to the central area of the home. The living area and dining areas are located on the west side of the house, whereas private areas, such as bedrooms and bathrooms are on the eastern side. However, the living and dining areas are integrated with glazed walls to bring natural daylight and landscape views into the interior. Furthermore, leather furnishings and oak joinery add elegant charm and relaxed feel to this coastal retreat.
Check out the images given below to tour the entire Dolunay Villa by Foster + Partners.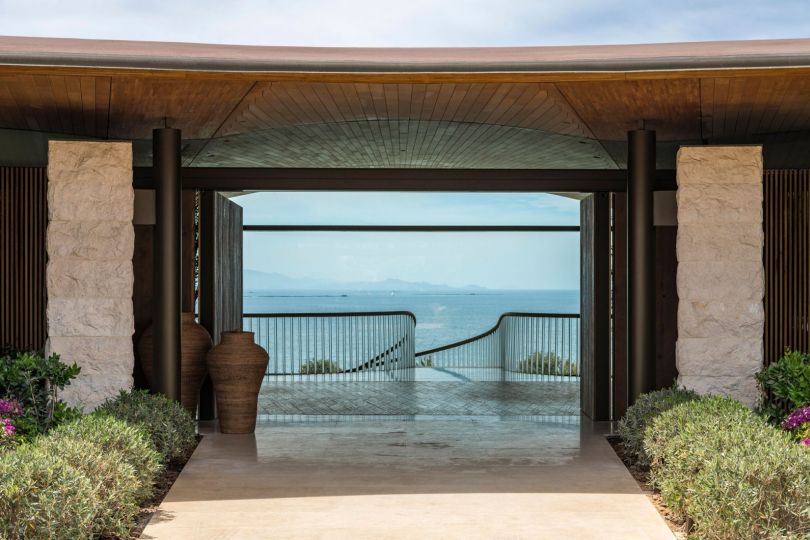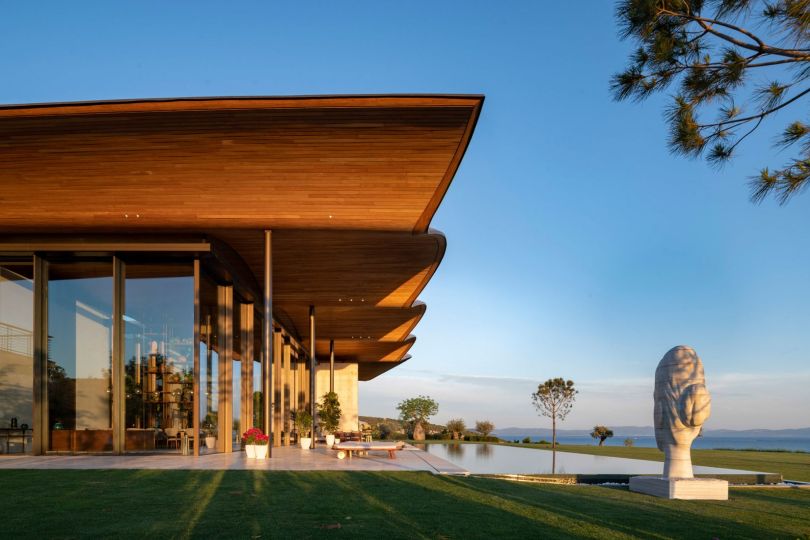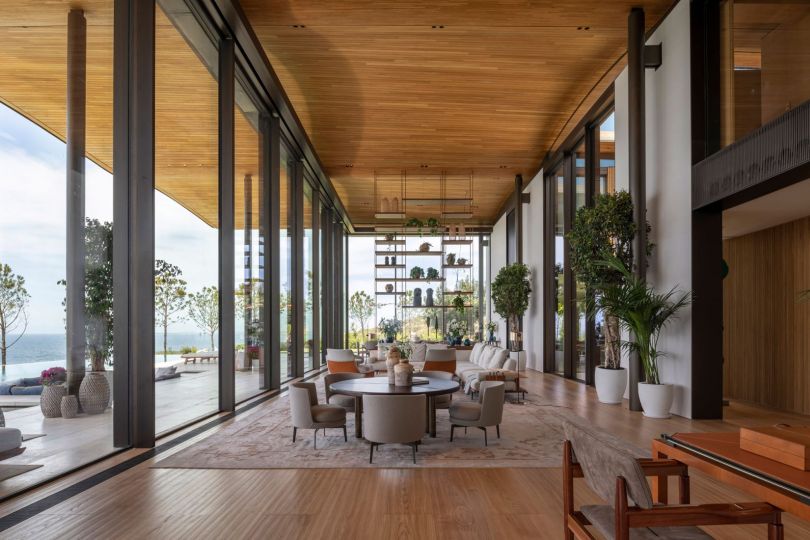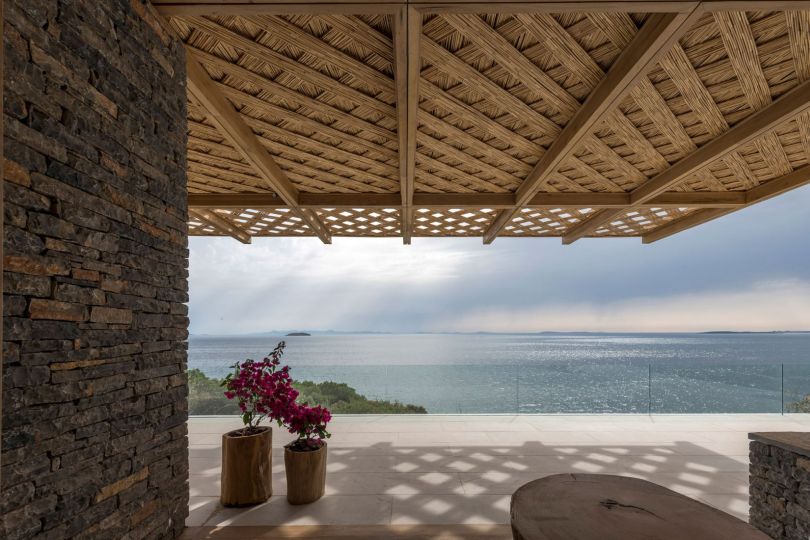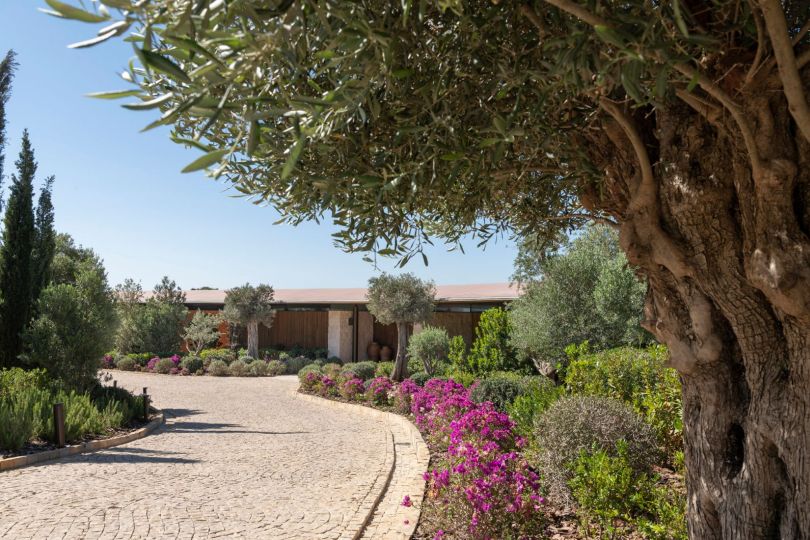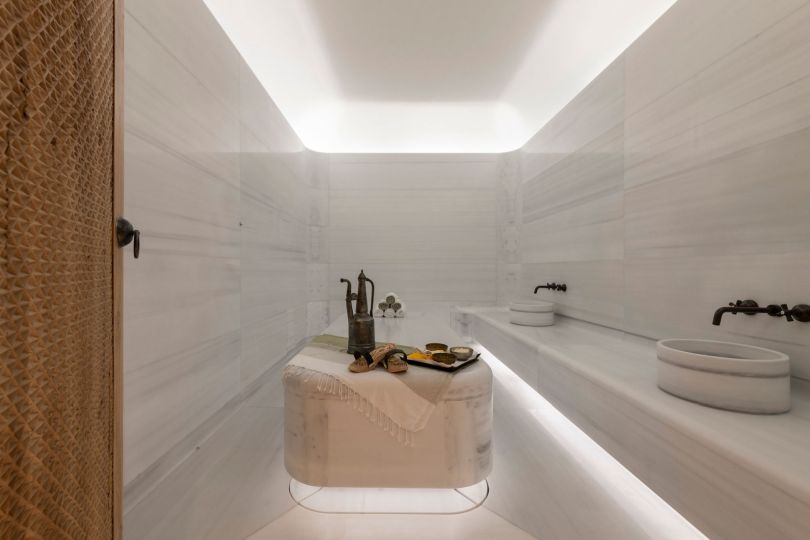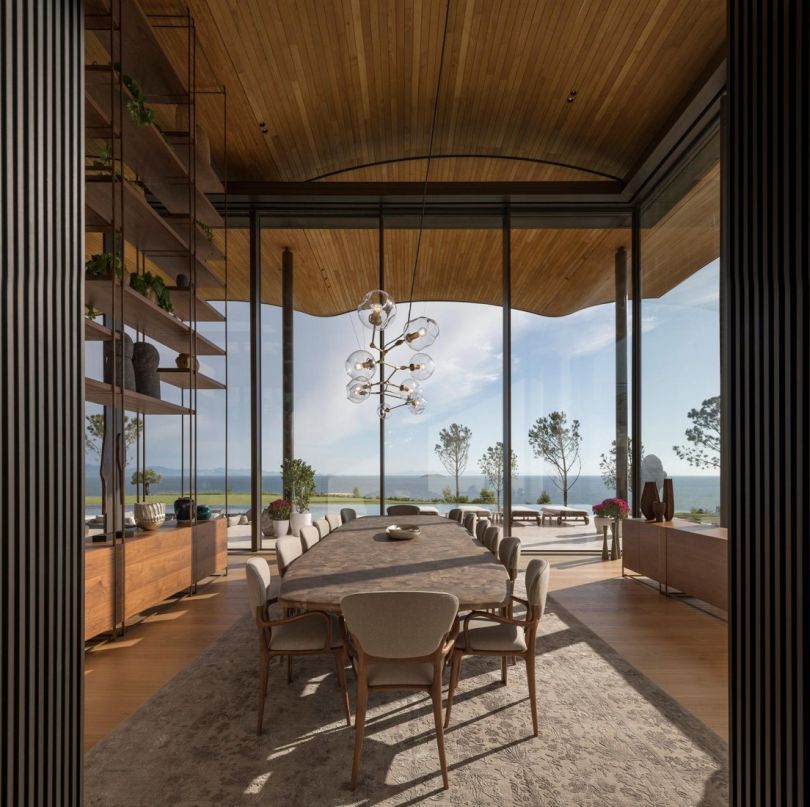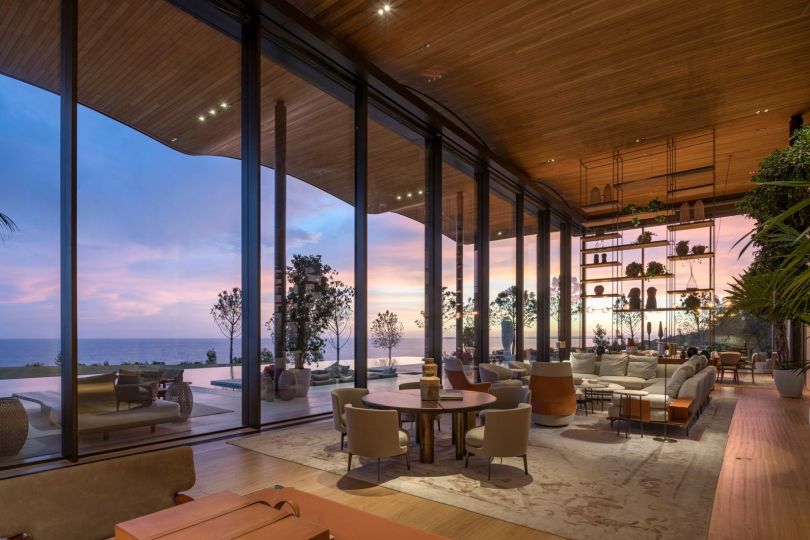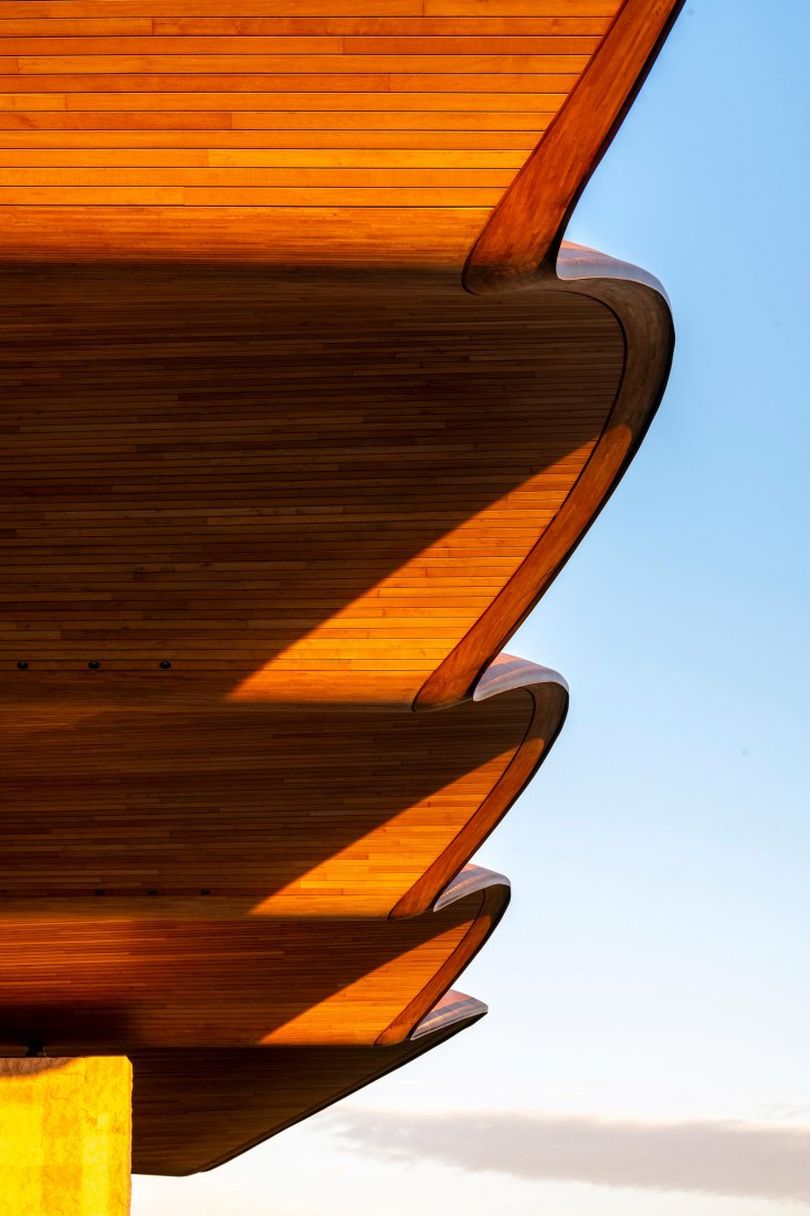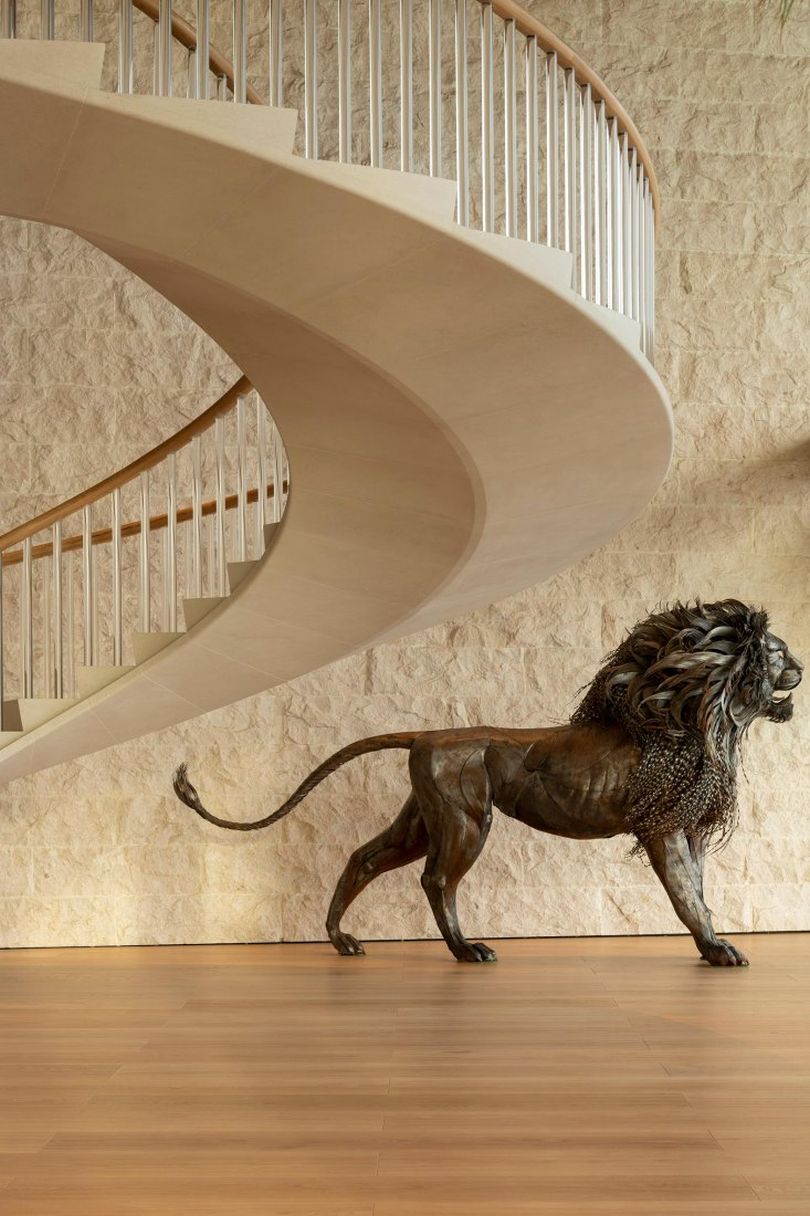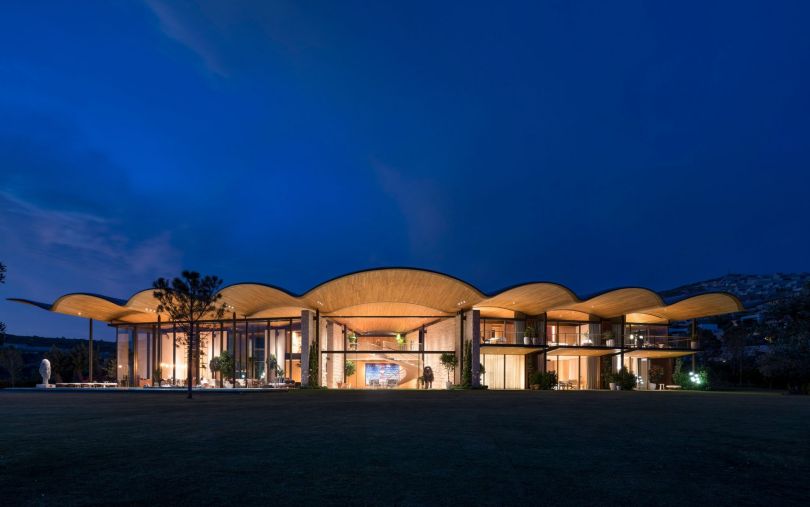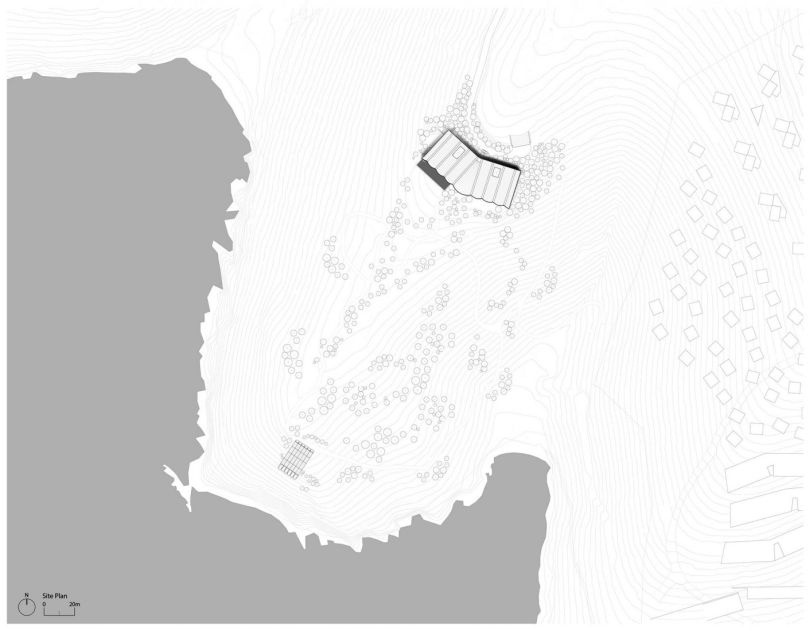 Via: ArchDaily