Tiny Black Cabin by Studio Padron Hides In Upstate New York
Bookworms often need a peaceful place to read. And, that's exactly what this tiny black cabin offers. Contrived by Studio Padron, this minimalist cabin rests amid the woods. It's made of mature red oak trees, which were precisely cut during its construction. This tiny abode even uses materials that are otherwise discarded. Duality is also a strong principle used in designing this project. It helps in creating a refined balance in this one-room guest house and library.
Black cabin contrasting exterior
Dubbed Hemmelig Rom which means 'secret room' in Norwegian, this small project often took many years for completing due to its construction technique. The huge rectangular sections of the cabin consists of around 12,000 pounds of red oak.
This cabin piles up in a horizontal way on top of another. It's similar to the traditional cabin design. The interior has full wall bookshelves and the larger openings serve as the windows. It further connects the guests to the outdoor environment.
The bold matte black exterior of the cabin contrasts with the landscape. Due to its black exterior, this cabin stands remarkable in the winter season. The stunning and simple contrasts are usually present in Japanese landscape design. And, its two huge picture windows enable enough daylight to filter inside. Meanwhile, it connects the users to the surrounding forest. It's a perfect way to blend the interior with the exterior environment.
Interior
The silent interior library consists of milled logs to greet the guests with loads of books. The guests can enjoy a nice reading session while sitting beside a cast iron stove for heat. Furthermore, the wooden volume of the interior makes the heat sink while storing energy from the cast-iron store. It enables the temperature to self-regulate and stay optimum. The guests can even leave private messages in any one of the total 2,500 books.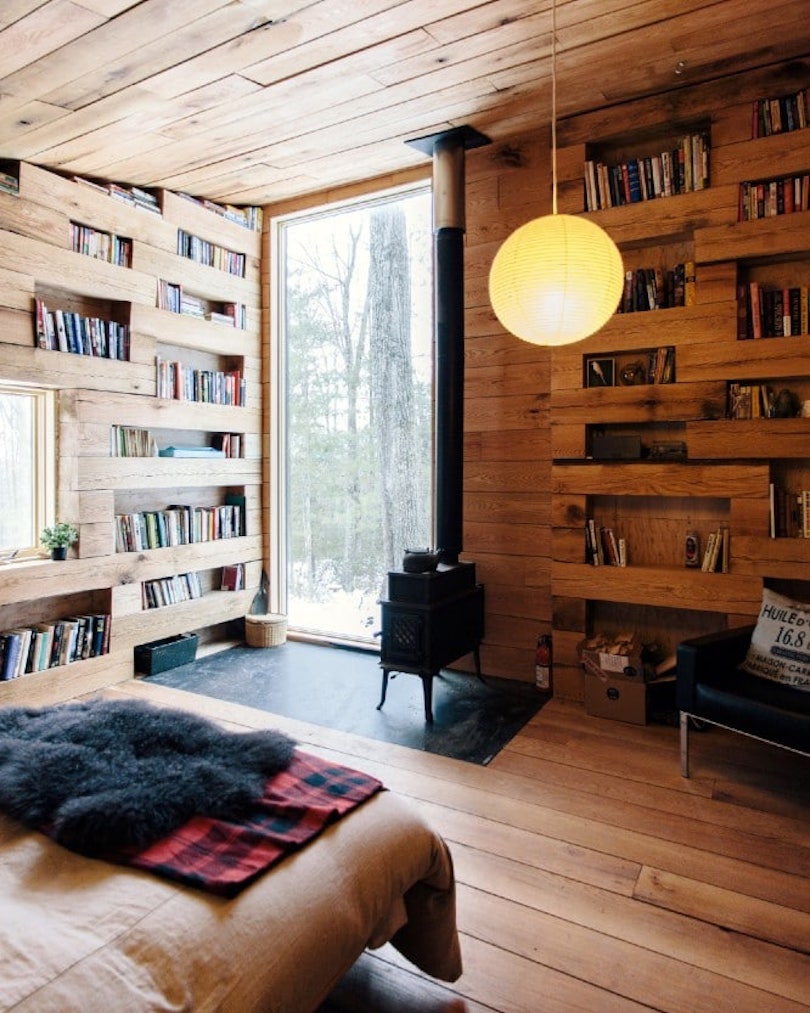 If you are looking for a getaway but don't want to travel to upstate New York, this black wooden cabin is perfect. This cabin is in the middle of Brooklyn and is likely to appeal to you mentally.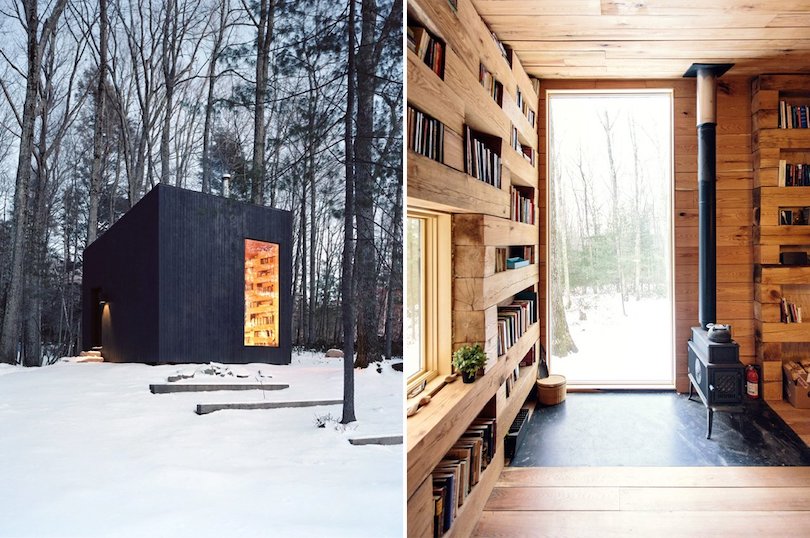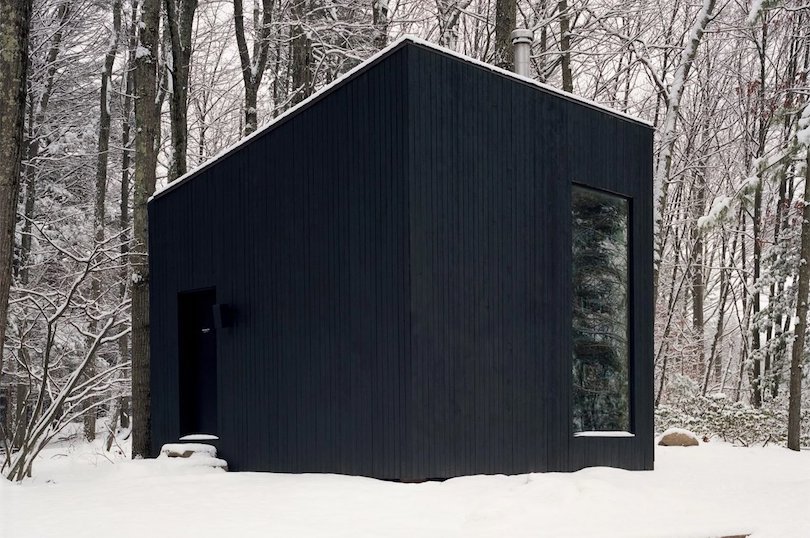 Via: YankoDesign