Vibrantly Fuzzy '70s Toilet Covers To Add Retro Touch Any Bathroom
Want to add a lively touch to your otherwise plain and bland-looking bathroom? Doing a bathroom makeover is not feasible for everyone, as it's expensive. Therefore, adding some fun bathroom accessories to the interior is one simple yet creative way to deck up your showering area. Since retro decor has made a huge comeback in recent years, consider adding classic accessories. Such fun accessories are the vibrantly fuzzy '70s toilet covers for a bright transformation.
These bathroom accessories were highly popular in 1970s. Although they served no other purpose than enhancing the aesthetics of the bathroom, many people liked their aesthetic appeal. Even today, many homeowners are preferring these fuzzy toilet covers to style their bathroom interior.
We understand that these are not practical. But if you are just about glamorous interiors, these fuzzy covers are just right for you. So, for your viewing pleasure, here we present the 10 cozy and fuzzy toilet covers for your toilet seats.
Brown fuzzy toilet covers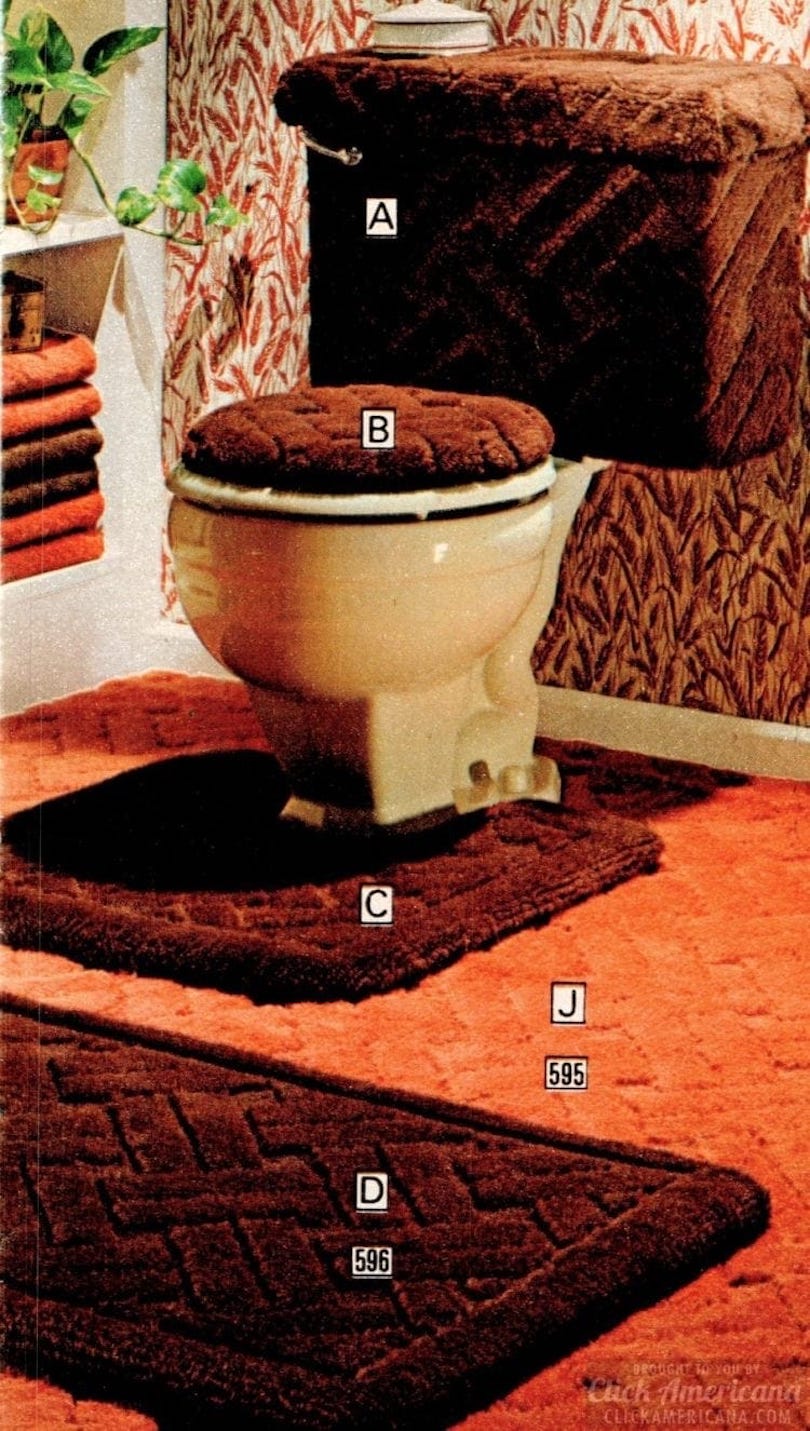 This brownish fuzzy toilet cover boasts a sculpted effect on the seat. It also does not help with anything other than adding a dark 'chocolate' hue to the given space. Due to its dark color, this toilet cover won't even show any stains. Therefore, it's best for lazy homeowners who don't have much time for cleaning up their bathroom every other day.
Astroturf green cover for toilet seat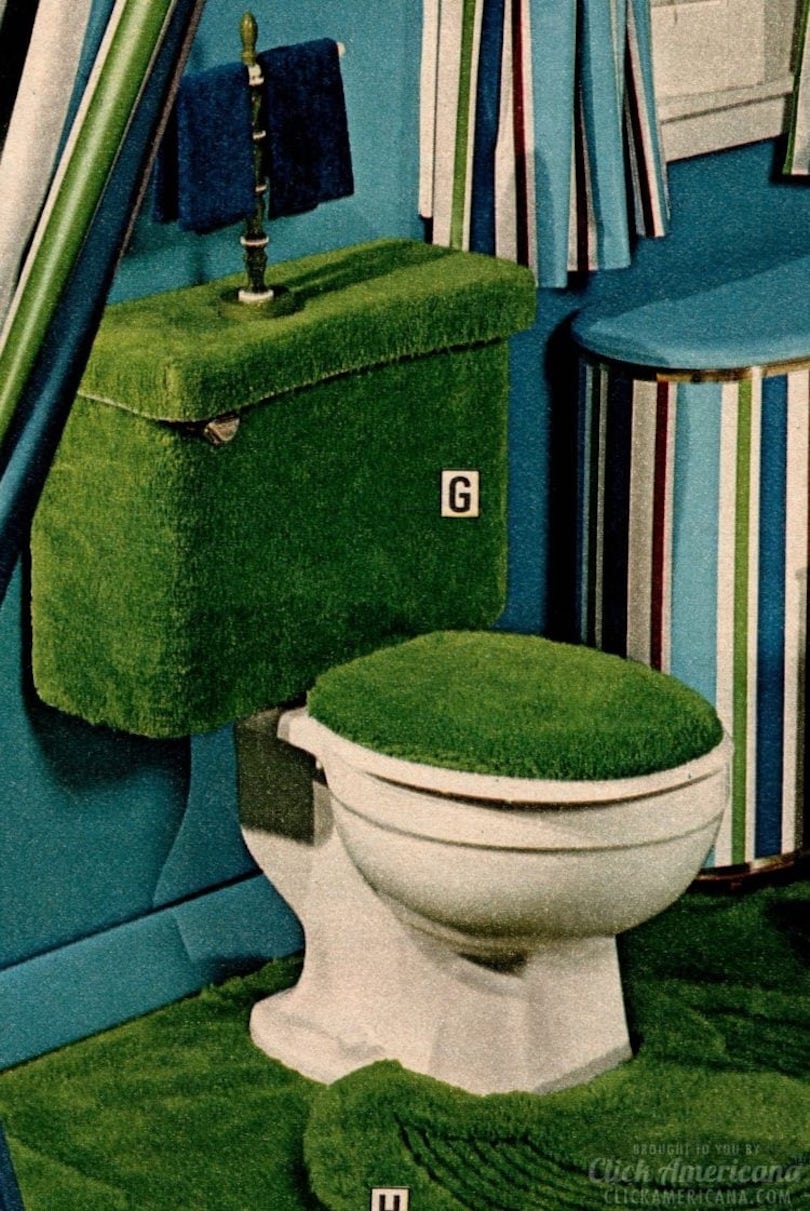 Want to make your bathroom interior appear like greenery coming from your lawn? Consider adding this Astroturf green toilet cover to deck up your bathroom seat.
Butterfly style toilet covers with fuzzy fabric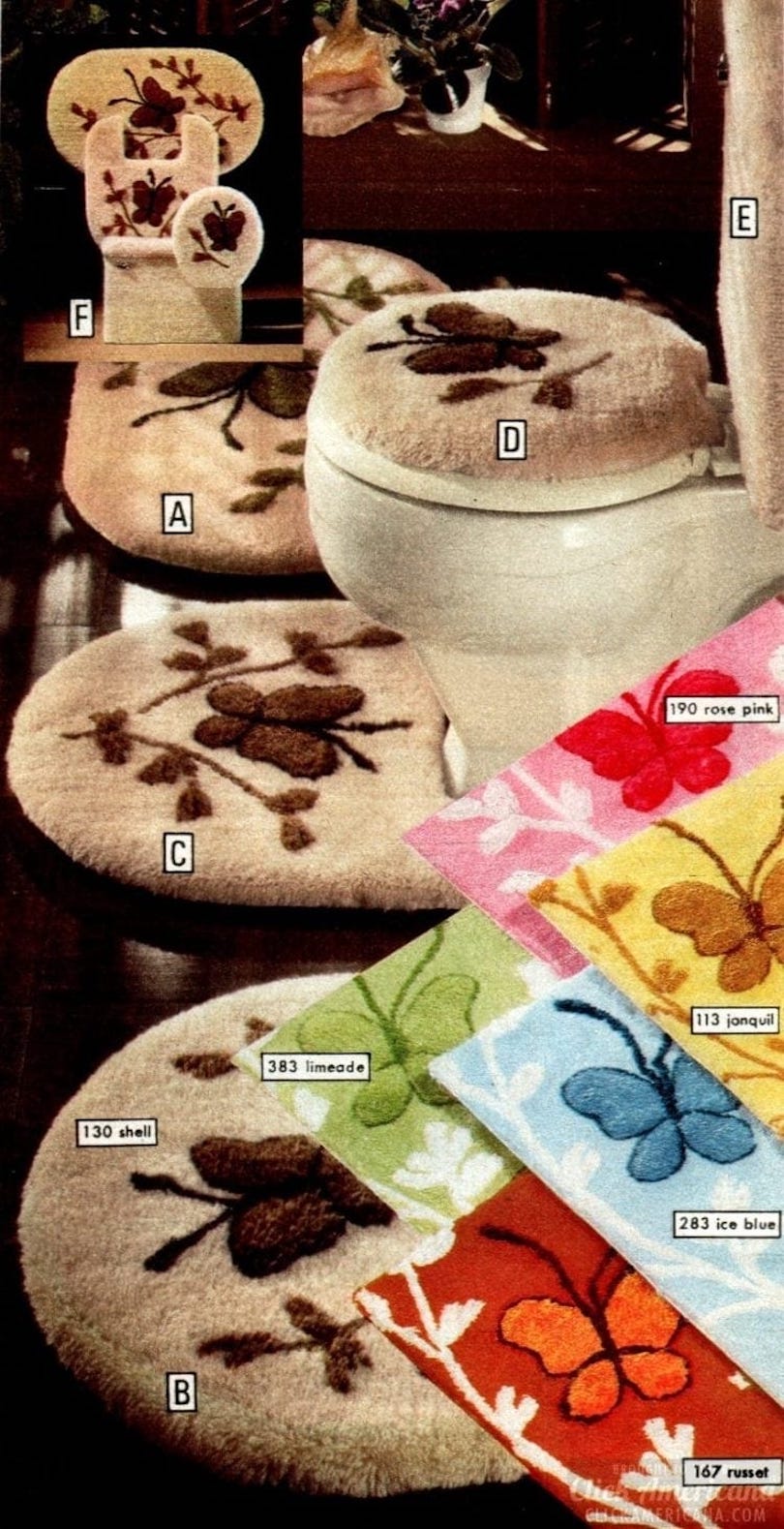 This particular butterfly-style fuzzy toilet cover is available in six colors. And, it even has a shell tone feature in its butterfly motif that adds an element of interest to this cover. Since this pile consists of luxurious 100-percent nylon, it's super soft to feel on the skin. Moreover, the graceful butterflies on the tufted surface appeal to both kids and grownups.
Sunny yellow bathroom ensemble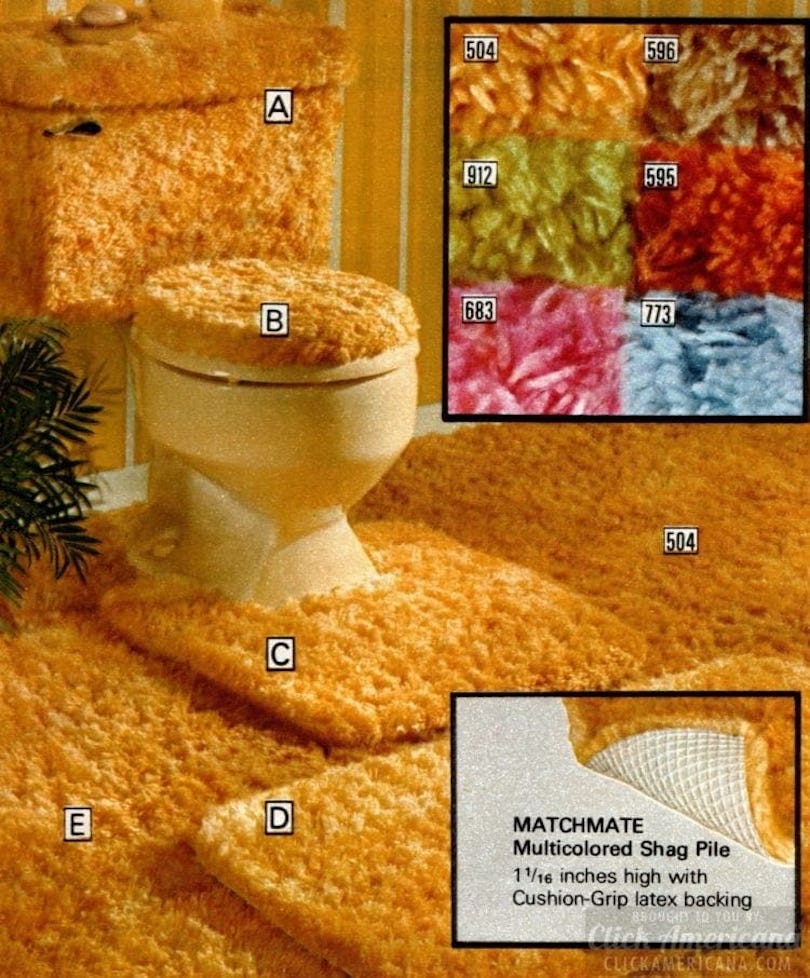 If you don't think you like to wash your plush bathroom accessories every now or then, go for a bright yellow fuzzy cover. It is your best bet. However, we recommend regular cleaning for hygiene purposes.
Twisted shag toilet covers for '70s vibe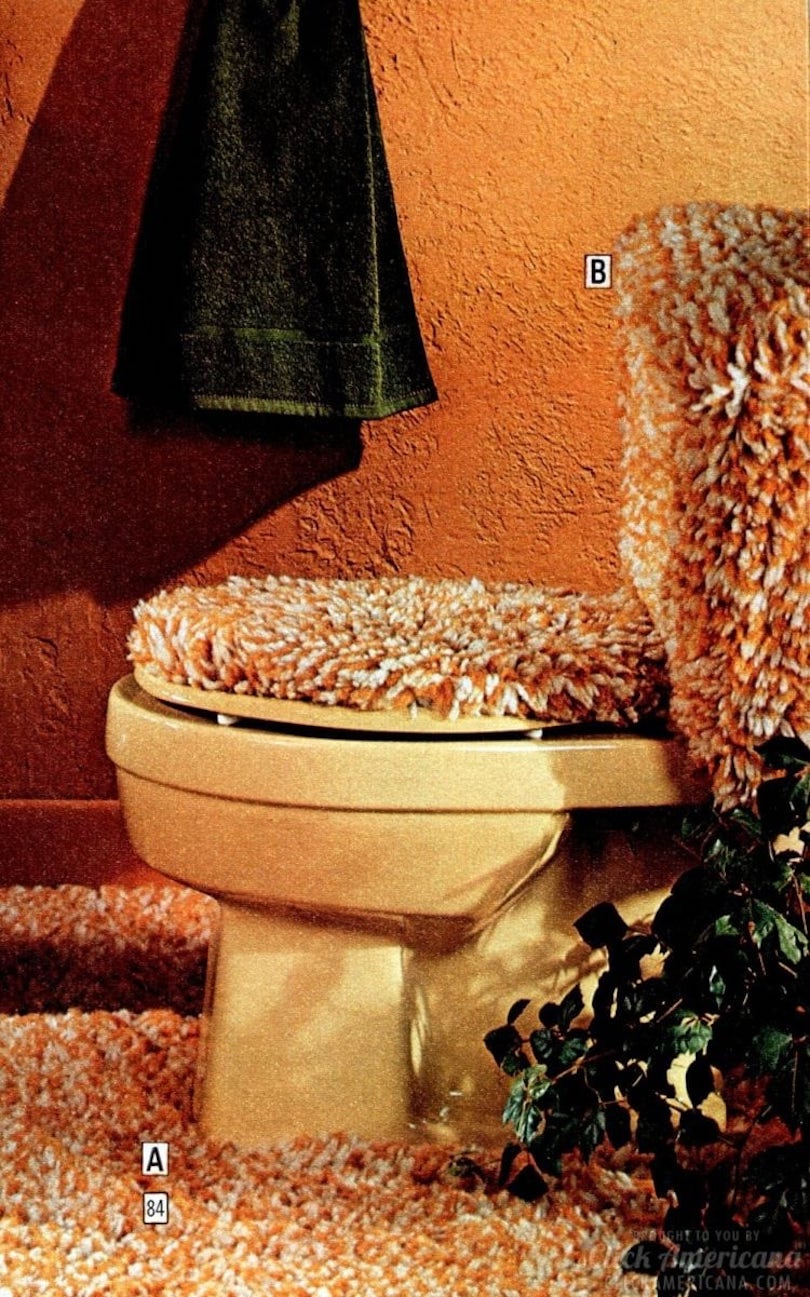 This particular two-tone color theme is also known as 'popcorn.' Its name helps you think of the shag carpet decor that's more favorable. If you like unique designs, probably this one is the right option for you.
Toilet covers with tufted pink flowers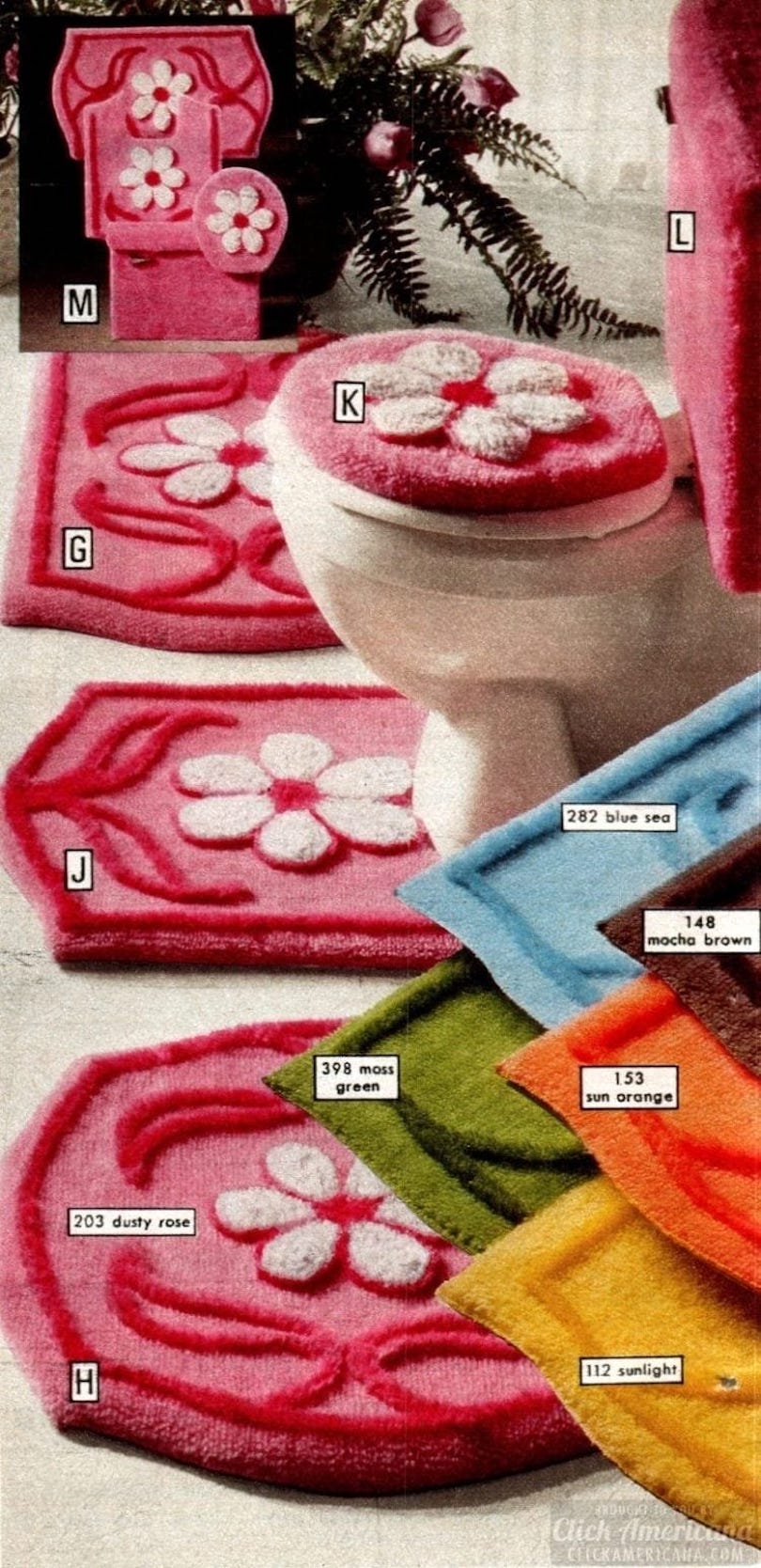 This is a perfect bathroom accessory for a girl's bathroom. It boasts aggressively large flowers with thick over-tufted piles. You can even get it in other color options, such as mocha brown, blue sea, moss green, sunlight, sun orange, and dusty rose.
Cookie Monster-like toiler seat cover and accessories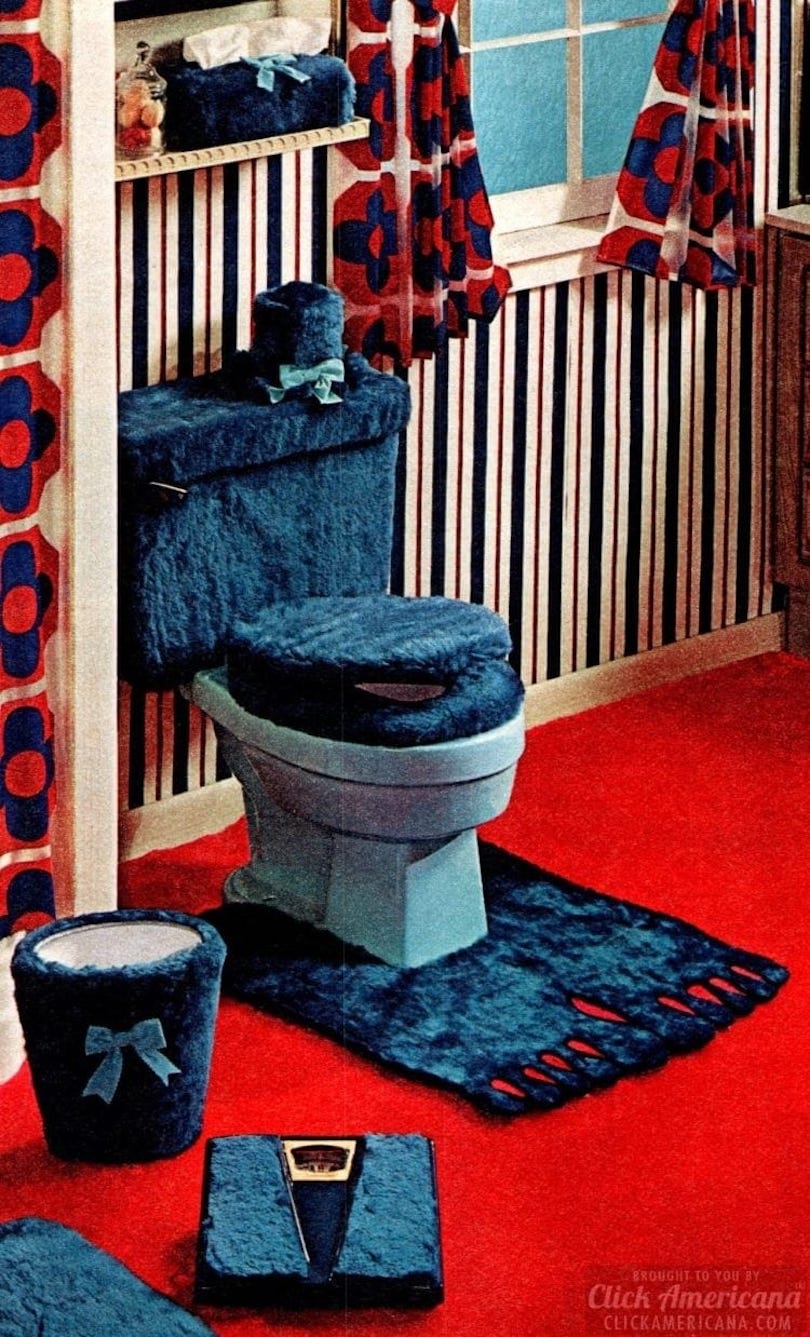 This blue-coated fuzzy bathroom seat cover takes cue from the departed cookie monster of Sesame Street. But what sets this place apart from other toilet covers on the list is its other accessories. It even includes covers for tissues, toilet paper, trash can, and the scale. And, the front toilet cover looks like flattened monster feet.
A blue pelt for your bathroom?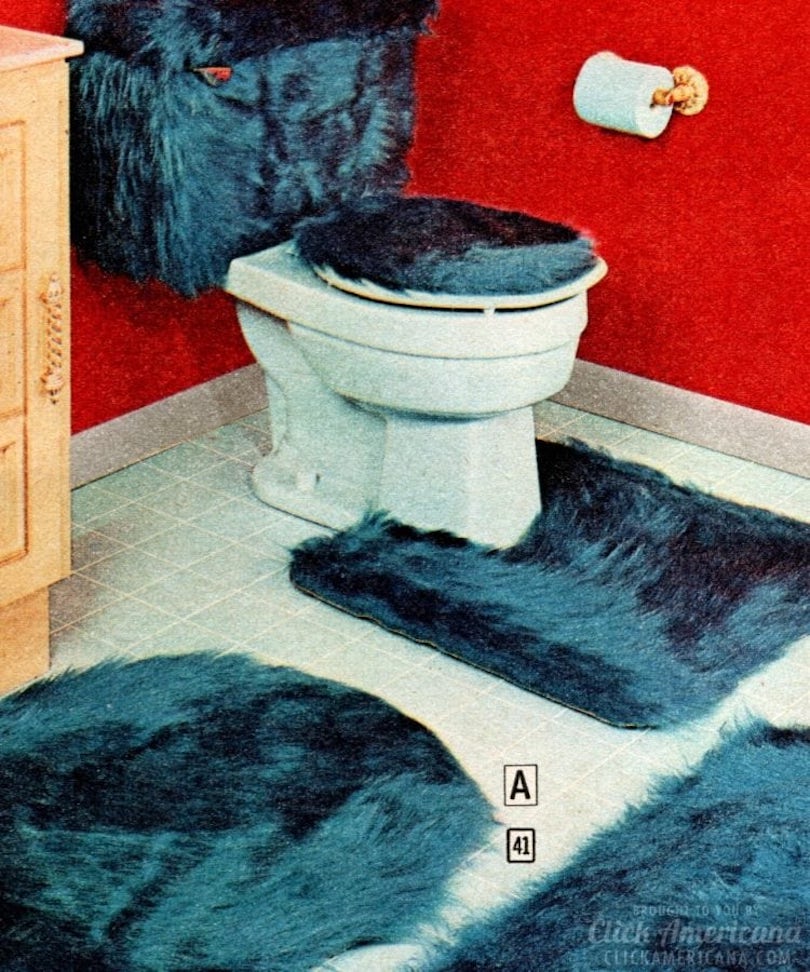 If you want something similar to Cookie Monster but not the exact piece itself, have a look at this blue pelt cover and other accessories. These bathroom accessories come with toilet covers, rugs, etc. What's interesting is that these accessories appear like long-haired blue animals from their fuzzy fur.
Bubblegum-pink shag toilet covers and carpet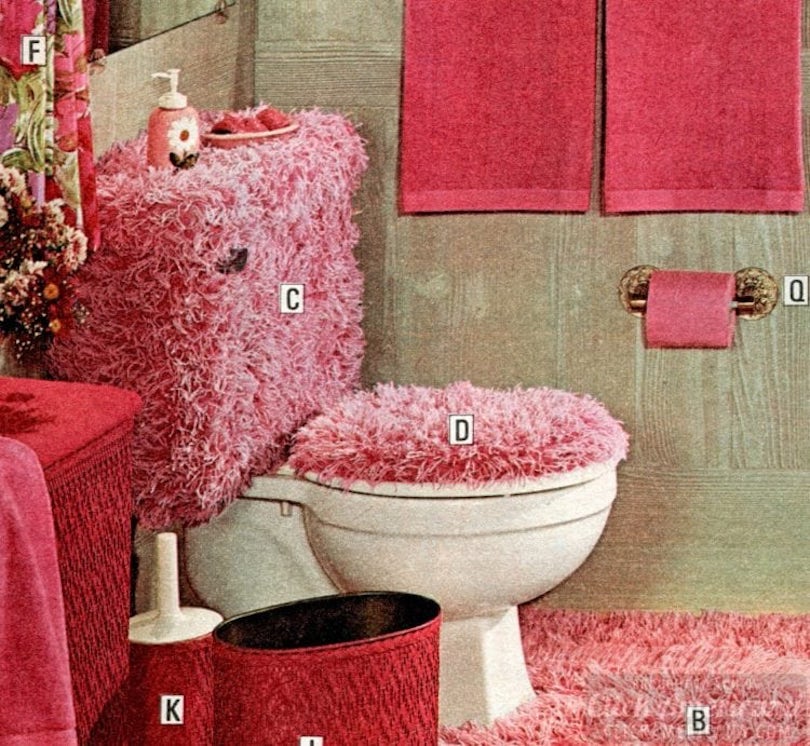 Have a look at this fun bubblegum-pink shag carpet that's used with a bathroom rug, toilet lid cover, and tank cover. All this makes it appear as if it's made of silly string.
Foxy toilet seat covers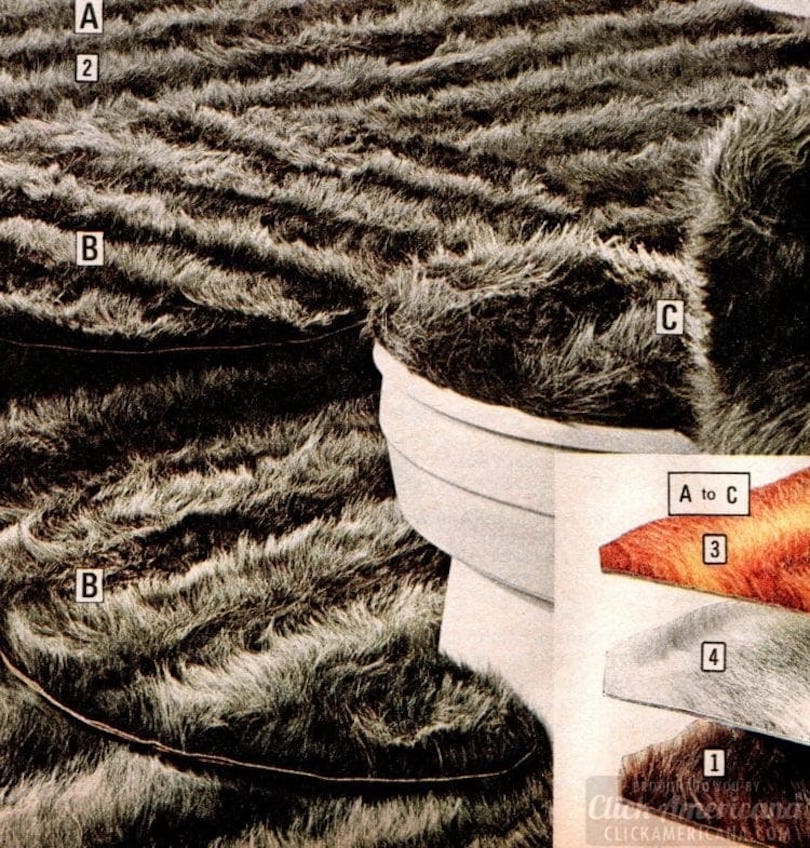 It could be the worst form of bathroom decor for many. But it's great for people who like things wild and wonderful while featuring faux fox fur. It seems to be inspired by the black fox. However, if you need it in some other shade, you can look for the same furry cover in red fox, cross fox, and silver fox hues. Its weighty pile (around 2-1/4 inch-high) of acrylic and modacrylic from 1973 have the '70s tie-dyed effect.