LG's 55-inch OLED Media Chair Lets You Enjoy Movies As You Cradle
At Consumer Electronics Show or CES 2022, LG Display is announcing its exclusive OLED Media Chair. What's unique about this media chair is that it's fixed inside a semi-circular structure. It even boasts a 55-inch OLED display. Hence, it's the future of the ultimate home cinema experience. But just for one person!
Curved OLED Media Chair With Cinematic Sound Technology
It's amazing to see how beautifully the South Korean tech giant has integrated the mutable OLED technology into a furniture piece. The screen of the Media Chair unit boasts a curved radius of around 1,500R. It also features the company's signature built-in Cinematic Sound technology. Because of this, the display vibrates and makes a sound without any external speakers. It further enables you to stay in tune with the surroundings.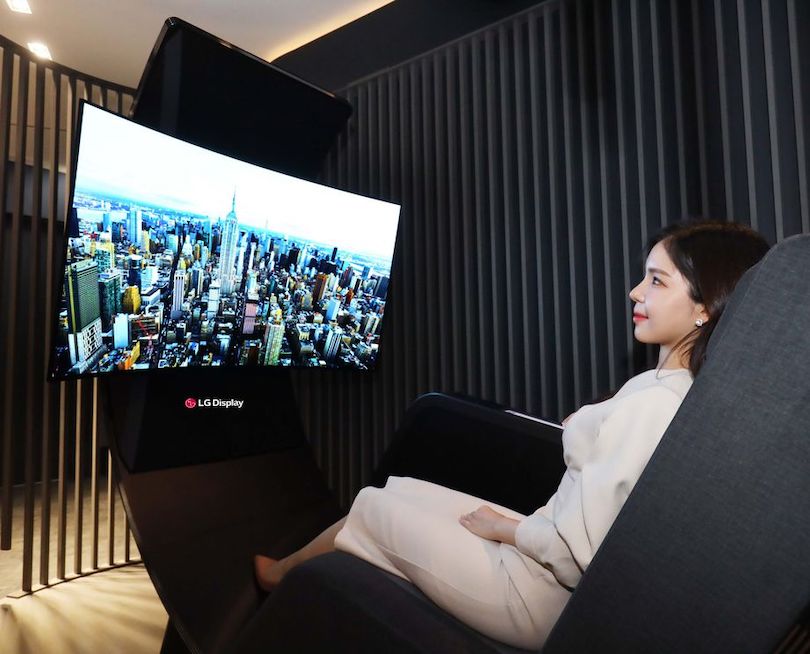 According to a movie or any other program you're watching, this chair's display pivot feature comes in handy. The users can easily rotate the display between its horizontal and vertical angles. That too with the touch of a button. Its control button is on the right armrest's touchscreen control panel.
As per the company's press release, the latest OLED display offers lifelike colors with great picture quality. This offers you a completely immersive experience while watching your favorite content.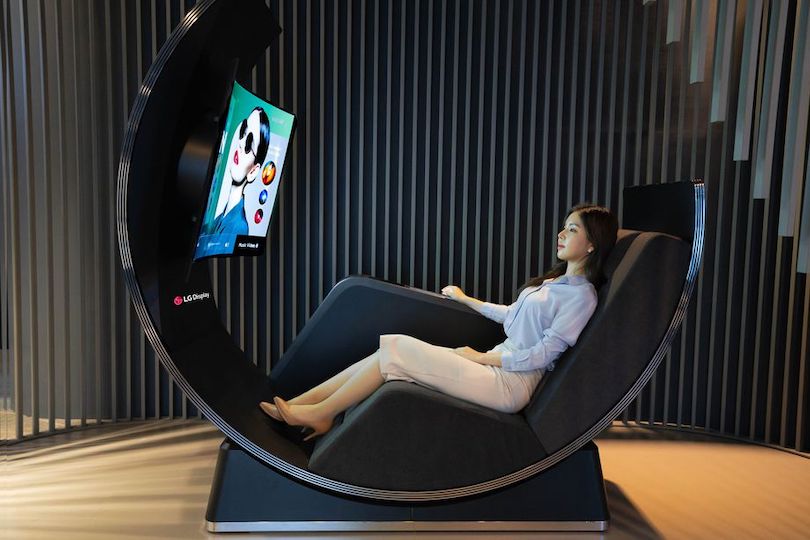 Due to this, you can customize the entire viewing experience. It even helps in adjusting the screen for fitting whatever content you want to watch. Meanwhile, the millions of self-emitting pixels can eliminate the need of a distinct backlight. All this offers you amazing picture quality. Moreover, this technology helps LG to create screens foldable, bendable, and rollable.
Witness at CES 2022
Lately, LG has been experimenting with flexible and bendable displays. The company even announced a rollable phone display and a Virtual Ride with OLED panels. Further updates on all the latest products will be revealed on January 4 at CES 2022.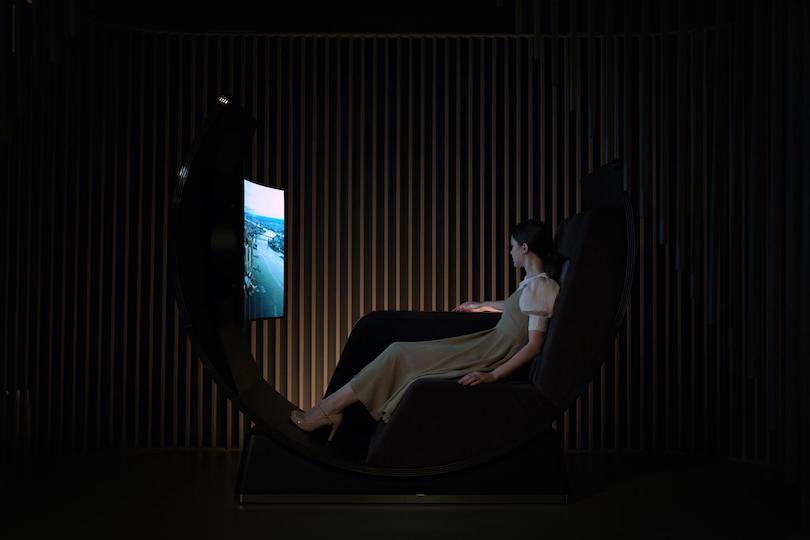 So far, CES 2022 will take place from January 5 to 8 in Las Vegas. You can visit LG's official website or CES website to get detailed information.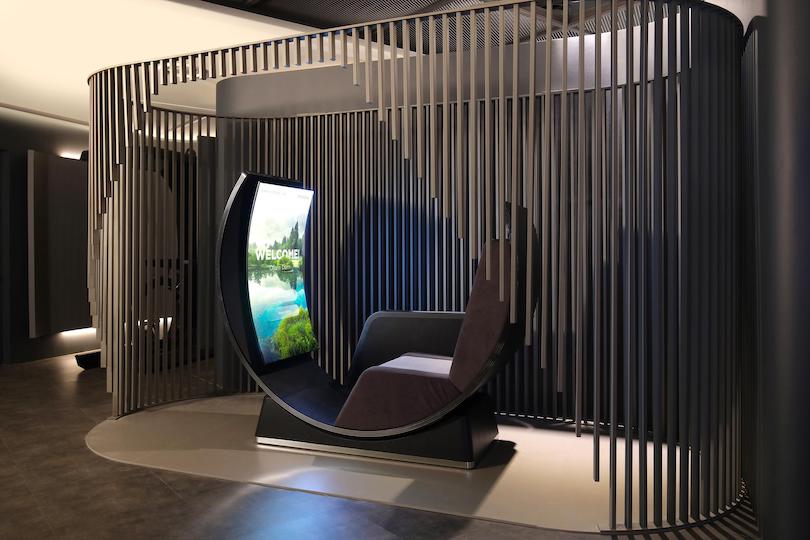 Via: Verge