Tiny d'Alexane Tiny House Lacks Kitchen But Boasts Spacious Living Area
French company Optinid has come up with its new tiny house called Tiny d'Alexane. While most French tiny house kitchens don't have good cooking facilities, this one is specifically designed by the owner to not have any kitchen.
The tiny house lacks a kitchen, as it would be installed on a tourist-site where there's no shortage of food supply. However, the lack of kitchen s compensated by a spacious living room that's furnished with a sofa bed to accommodate two, as well as a large table with seats for four people.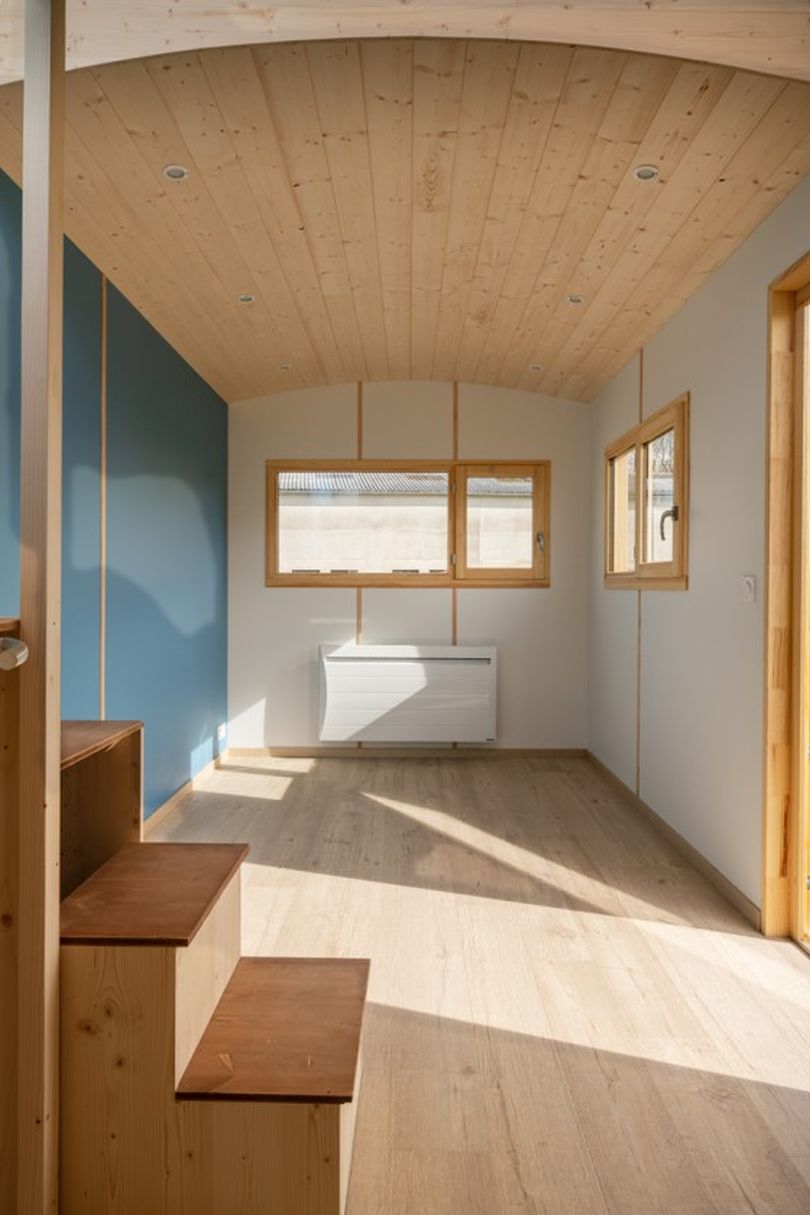 Tiny d'Alexane is powered by a standard RV-style hookup. The interior is well insulated using recycled cotton clothing, which makes the house maintain optimum temperature during summer and mid-seasons. However, this house won't be used by the owner in the winter season, so there was no need to make it completely winter-proof, expect the installation of one electric wall heater.
The interior of this tiny house measures 226-square-foot and the large portion is taken by the living area and the rest of the space includes a separate bathroom and toilet. The bathroom includes a shower, washbasin, and storage space, whereas the composite toilet is built next to the bathroom room.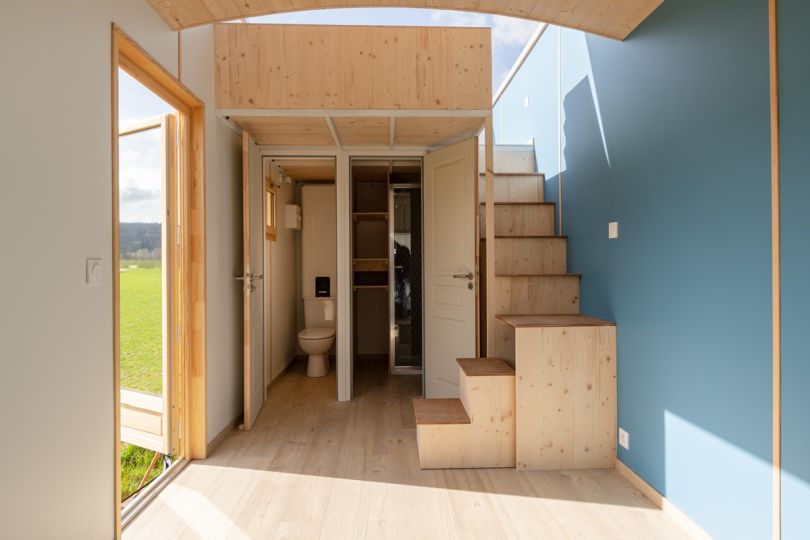 The tiny house also has a loft bedroom, which can be reached via a staircase with inbuilt storage. It is a small bedroom, as you'd expect in a tiny home, with no headroom for standing up straight and a little storage space. But if you want to enjoy the outside views from the bedroom, you may unlock its sunroof by sliding it open on the rails. The sunroof is a noteworthy feature of this tiny house, however, the inhabitant does have to take care of its proper maintenance so that it doesn't leak during the raining season.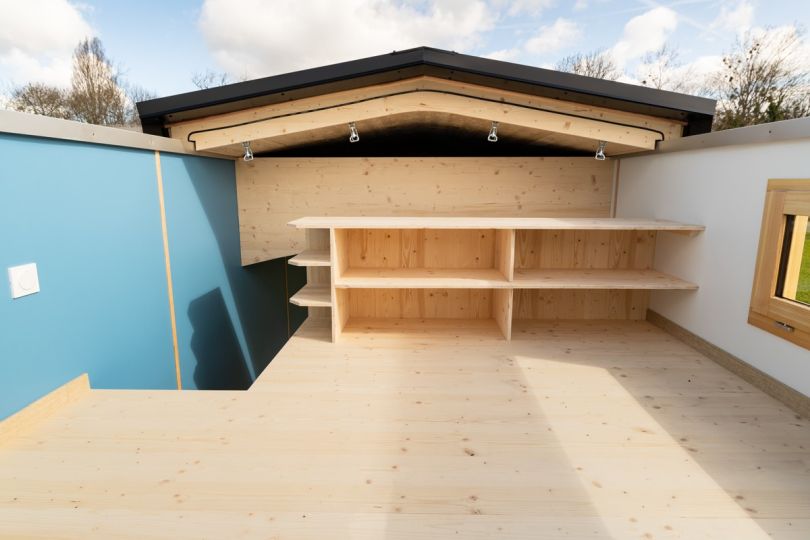 The exterior is built using pine with beautiful black polycarbonate accenting. The whole structure sits on a firmly secured double-axle trailer, which can easily transport this tiny house to any desired location.
Unfortunately, there is no word on its pricing for now. But you may find out more information about this tiny house by visiting the company's official website.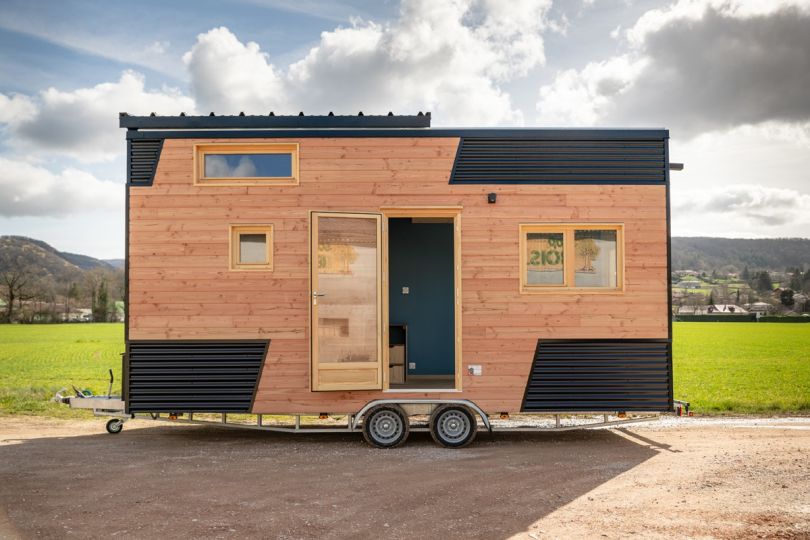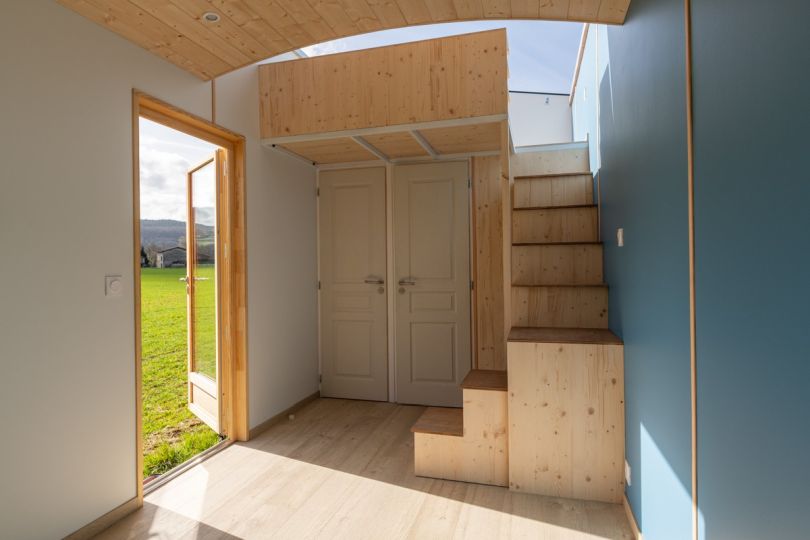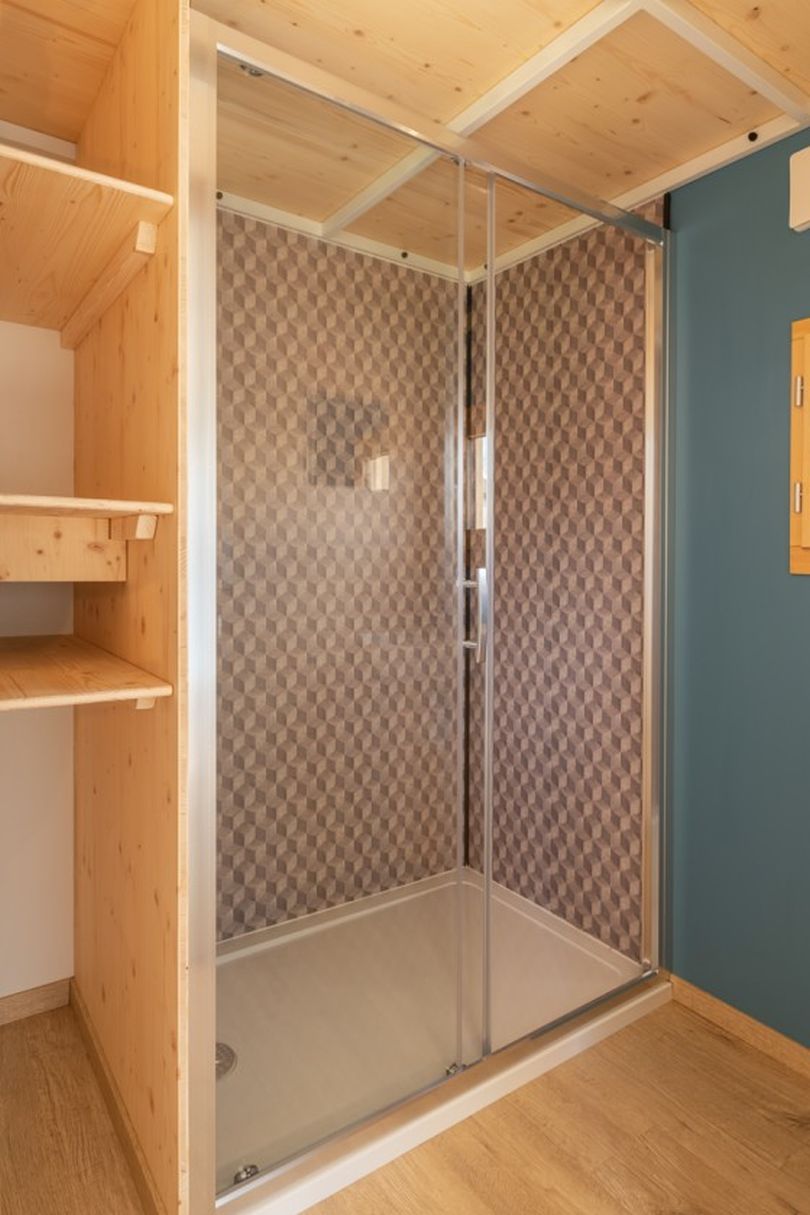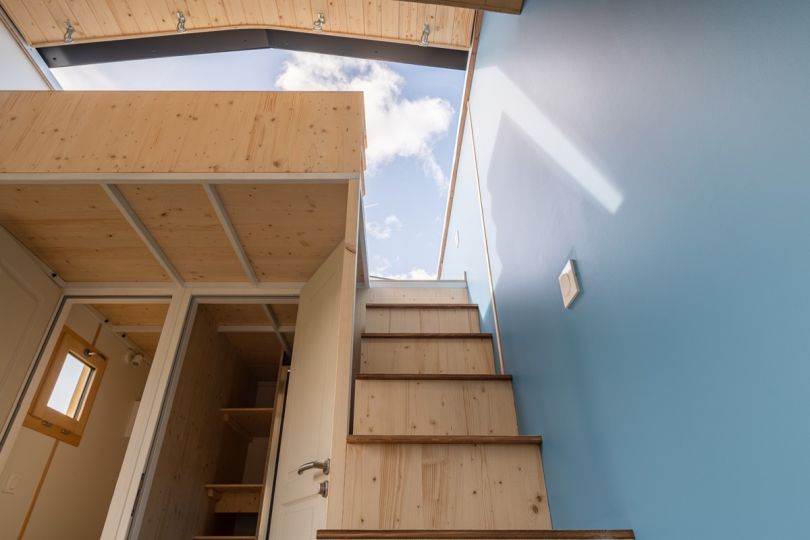 Source: NewAtlas