Eat Lego for Breakfast with Building Brick Waffle Maker
Enjoyed playing with Lego bricks in your childhood? Now a clever inventor wants you to eat Lego every morning for breakfast using Building Brick Waffle Maker. With this unique waffle maker, now your breakfast will not just be filling your empty stomach also become an entertaining way to play with your food.
Using the Building Brick Waffle Maker, you can replace those boring round waffles with fluffy, edible interlocking LEGO blocks to build a syrup-soaked building structure. All you need to do is, cover the bottom section of the device with batter, close the lid, and wait for a few minutes until your breakfast is ready.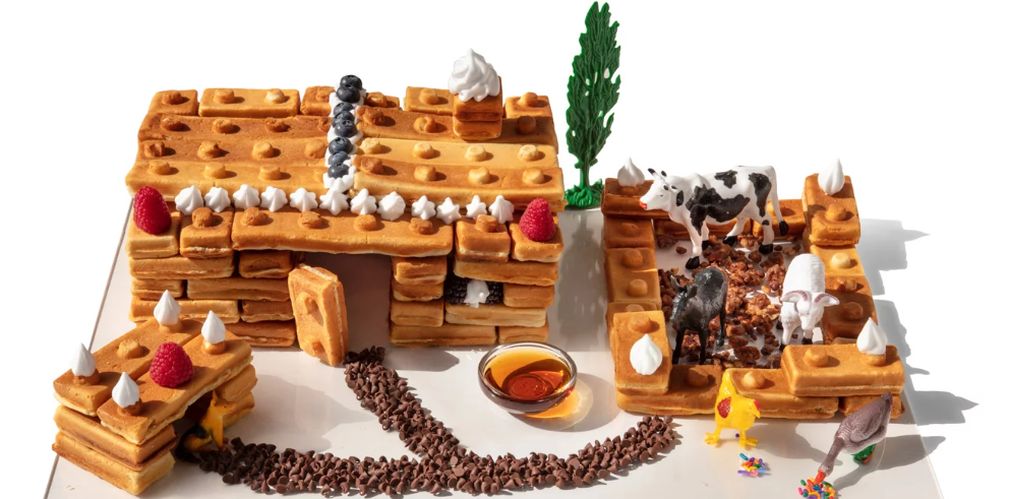 The waffle plate has a unique design that automatically creates three distinct sizes of already cut waffle pieces. The Lego waffles also boast studs on top, as well as tubes on the bottom so that one may easily interlock these edible Lego blocks to building towering breakfast structures. There is also the option to swap construction plates to prepare a stud-covered waffle base for offering more stability to your edible creations.
The blocks are available in single, double, as well as four stud pieces. This enables creative minds to run their imaginations to build any building design they imagine before digging into them with a fork. After all, no matter how creative the waffle house you design, you're ultimately going to eat it, right?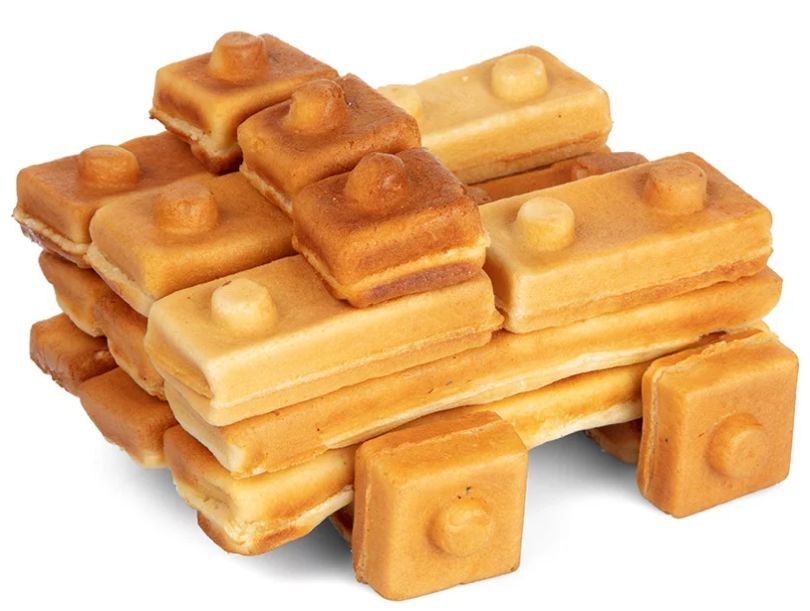 If you're jumping on your couch to buy this unique waffle maker, just hold on your horses yet. The creators of this brick waffle maker are not selling it now. They are actually running a crowdfunding campaign on Kickstarter currently to raise funds over the $7,500 funding goal.
But the good news is that the campaign has already surpassed its initial goal with $70,940 funding by 1,038 backers. The campaign is still live for 21 more days and even you can pledge for an early bird building brick waffle maker for $50. however, if you pledge for $75, you can get a set of the swappable construction plates too.
Via: Designboom