Vannfall Water Jug by Jin Kuramoto is Inspired by Running Water
Nedre Foss, Norwegian brand manufacturing sustainable household objects, commissioned Japanese designer Jin Kuramoto to create exquisite kitchenware. As a result, the designer created the artistic Vannfall Water Jug that's influenced by the movements of running water.
This jug has been created by wrapping a wireframe with rope and further fibrous clay was mixed in water to create this model. The jug layout has been 3D scanned, digitized, and precisely cut using CNC cutting technology. Finally, the glass is blown and injection molded in the shape of such striking glass jug.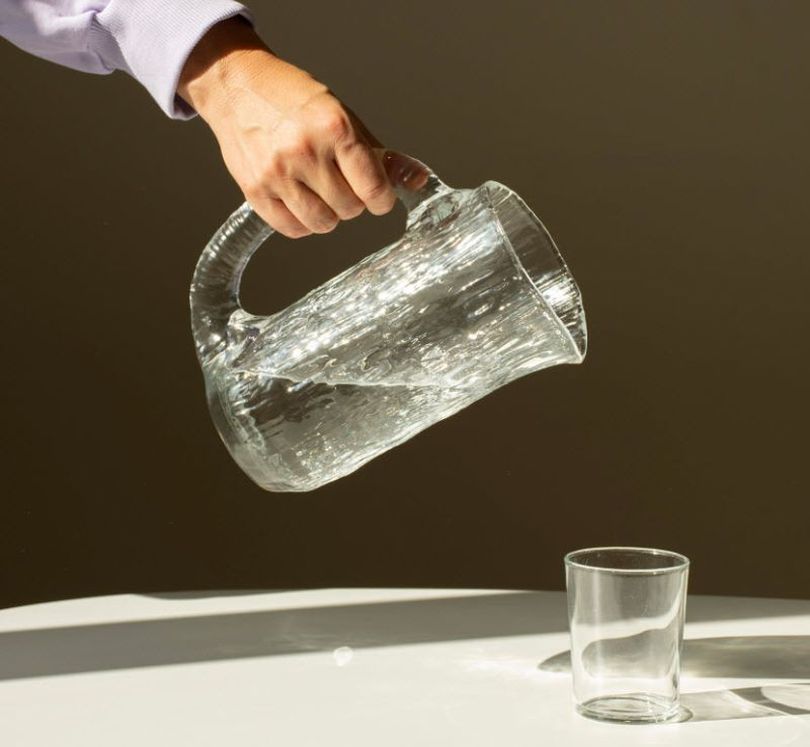 The basic design of the water jug has been handcrafted by the designer. Moreover, all his intuitive ideas are also captured in the final product. Kuramoto has brilliantly managed to retain the original design of the model during the whole manufacturing process. This is a true work of art and a unique interpretation of sculptural utility.
What makes the final design so striking is the fact that it mimics fluid in motion, according to its shape (that looks like a waterfall) and color. Due to its beautiful shape, the water jug can also double up as an elegant decor piece on your kitchen counter or shelf.
You can purchase a Vannfall water jug in clear or bottle green color for 1,100 NOK (approx. $110).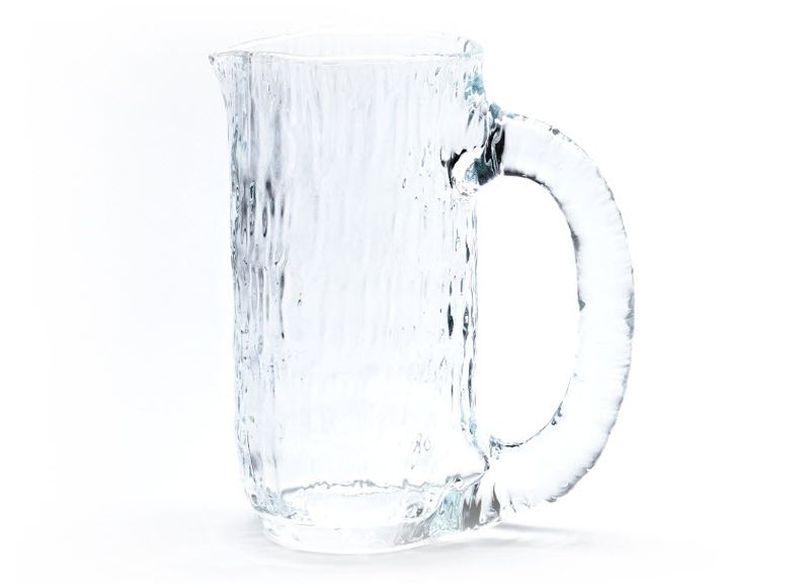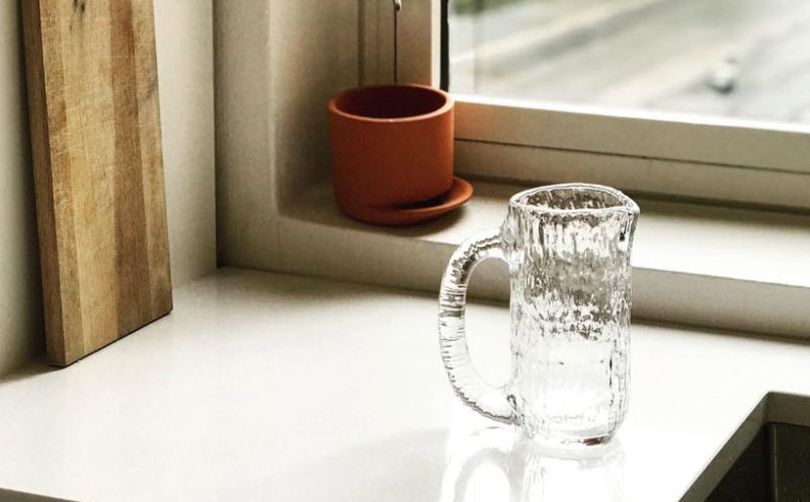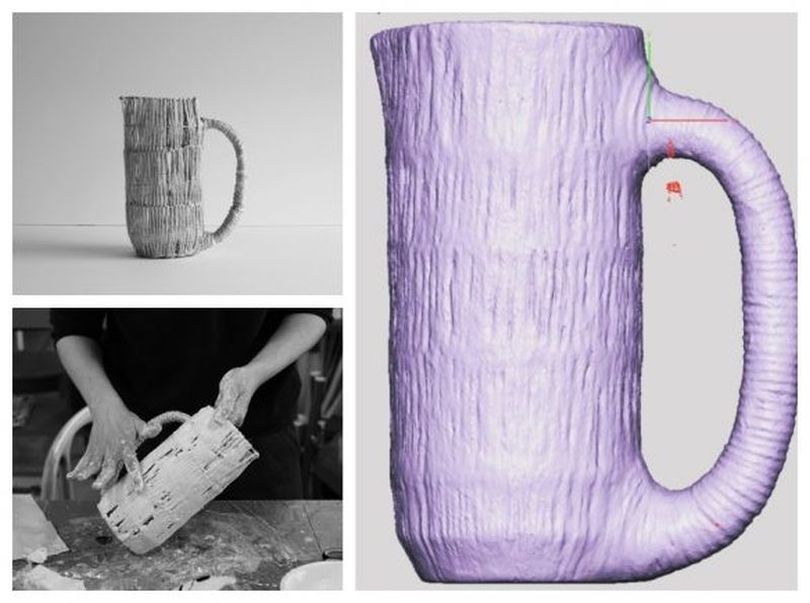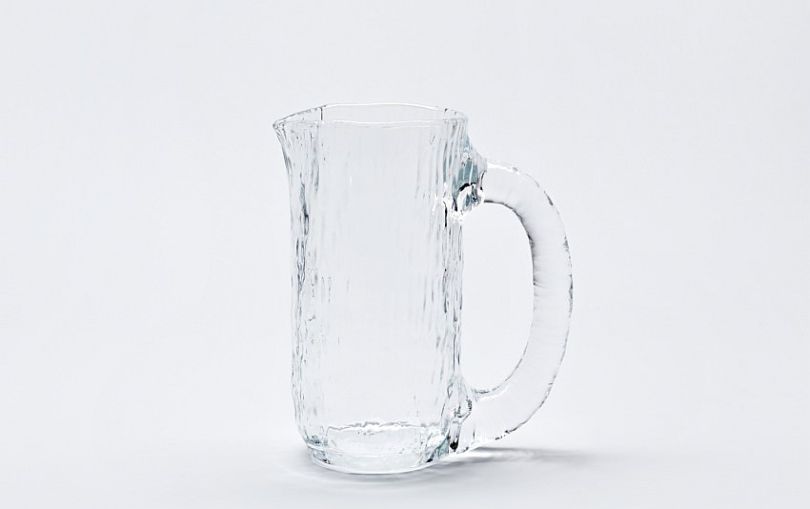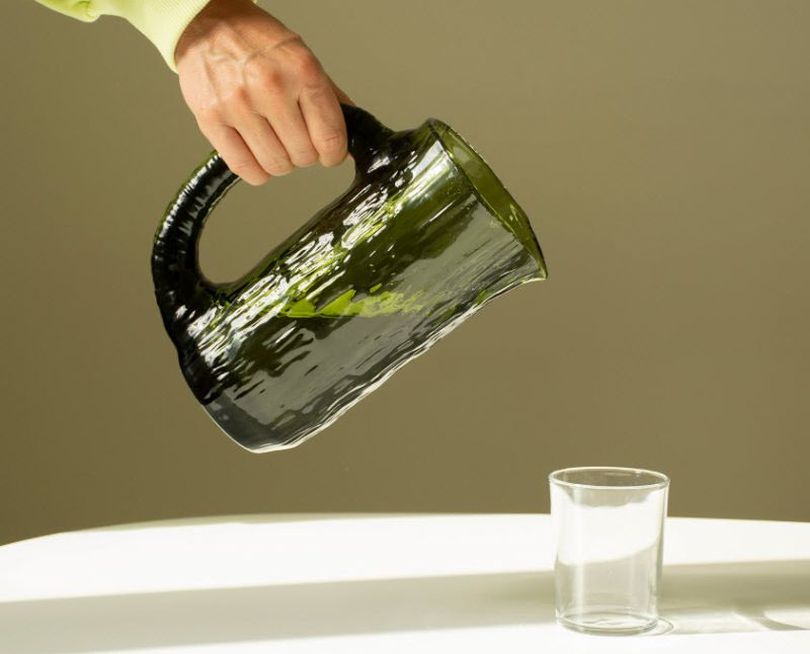 Via: Trendhunter