Voice-Controlled Xiaomi Mijia Dishwasher Sterilizes Your Dishes
The all-new Xiaomi Mijia VDW0401M Dishwasher comes with an advanced 6D spray system with XiaoAI voice control and Mijia app to help homeowners easily clean and sterilize their dirty dishes. The dishwasher comes in a square, compact design that's convenient to be placed on any kitchen countertop.
The best thing about this smartphone-connected dishwasher is that it serves dual purpose of cleaning dishes, as well as sterilizing them with up to 99.99% sterilization rate. So, it's a perfect device for anyone who's very particular about hygiene.
This compact unit measures 442 x 461.5 x 419-mm but is able to clean up to 32 items at a time. Therefore, it's suitable for a family of three to four people. There is also a touch screen display at the top to show wash status and features controls and different cleaning modes. It has up to six cleaning modes.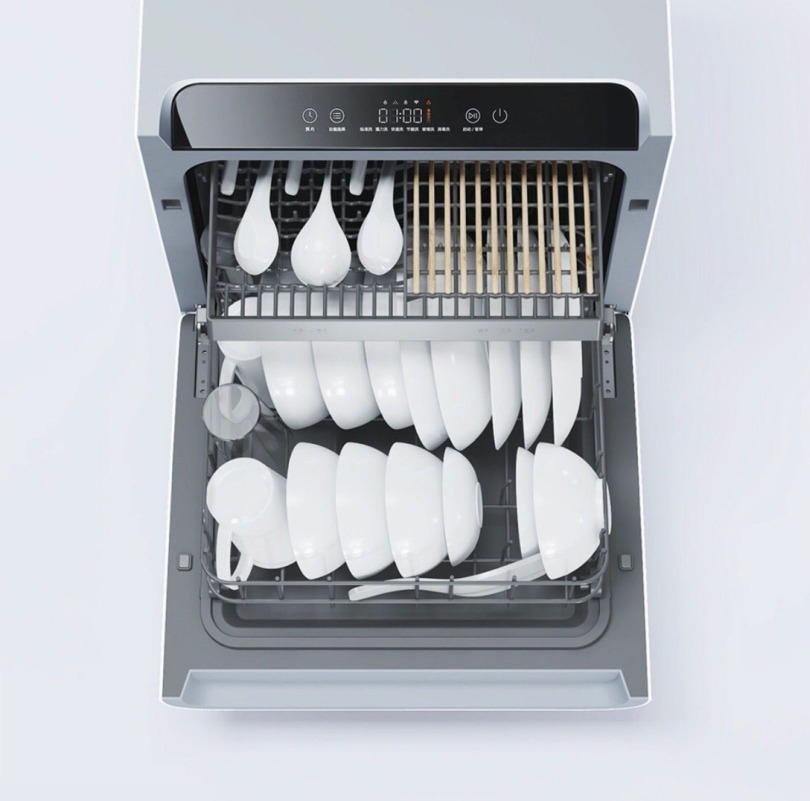 The shortest wash mode takes just only 28 minutes to clean the dishes at 55 ° C . for deep cleaning, the dishwasher takes about 139 minutes at a temperature of 75 ° C. Furthermore, the 6D double spray system with six sprays gives comprehensive washing experience to the users.
Xiaomi Mijia dishwasher consumes around 900W of power with 220V voltage. It comes integrated with a rechargeable battery that works up to 90 to 120 minutes on a single charge. The device takes up to 4 to 6 hours for full charging. Coming to its water requirements, the device offers energy-saving washing – all thanks to its 5.3L standard water consumption and water pressure measures approx.
You can purchase this smart dishwasher through Banggood store for just $389.99.
Via: Gadgetify