West Paw Treat Toys Keep Your Four-Legged Friends Busy
Nowadays when many people are encouraged to work from home due to the global pandemic, COVID-19, it might become difficult for people with restless dogs at home. But there's no need to worry if you have West paw's interest treat toys – Tux, Qwizl, and Toppl – to keep your pets active and challenged all day long.
From chewy meat bits to soft nut butter, these fun treat toys can be filled with different food items to keep your pet occupied to reach their food. So, when your dog will work on releasing its treat, you will get enough time to focus on your work peacefully.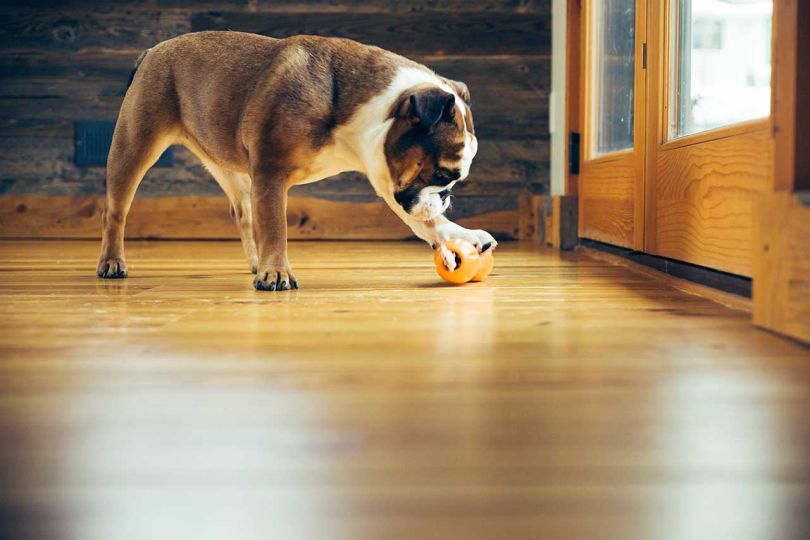 All three treats are basically the fun chewy toys for dogs with the tough exterior to make it interesting for your pup to try to nudge these from the center. Each toy comes in different designs that are intended to extend the life of these treats no matter how hard your furry-friend chew it. These toys are also dishwasher safe for convenient cleaning.
Here's how different treat toys work:
Toppl
It is a bell-shaped treat toy, which is available in two sizes. The toy has a structured interior to stick treat inside it. There is also a hole on the side for dogs to smell their treat and to roll out the small treats.
Qwizl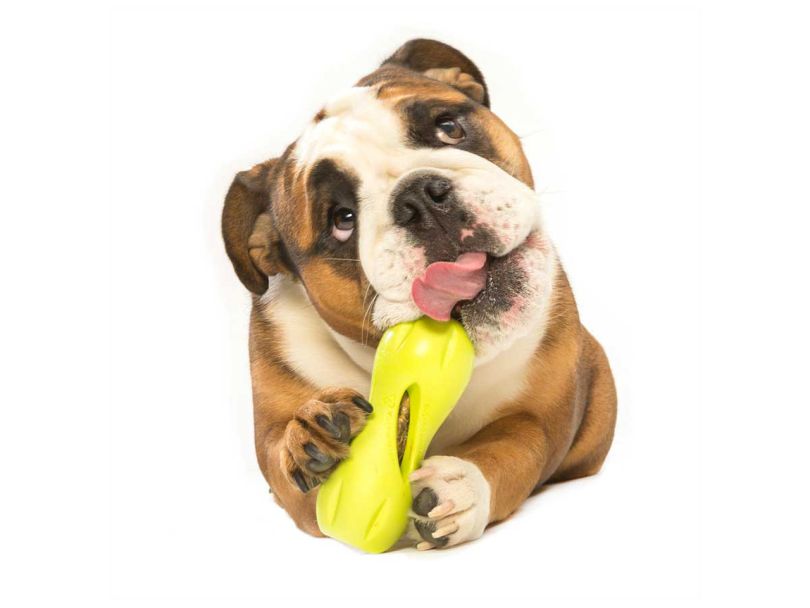 This is round and long treat toy with a hole running from one end to another. The two holes are also on the sides for letting your pet sniff their food that's filled within the toy. Even Qwizl comes in two different sizes: S and L.
Tux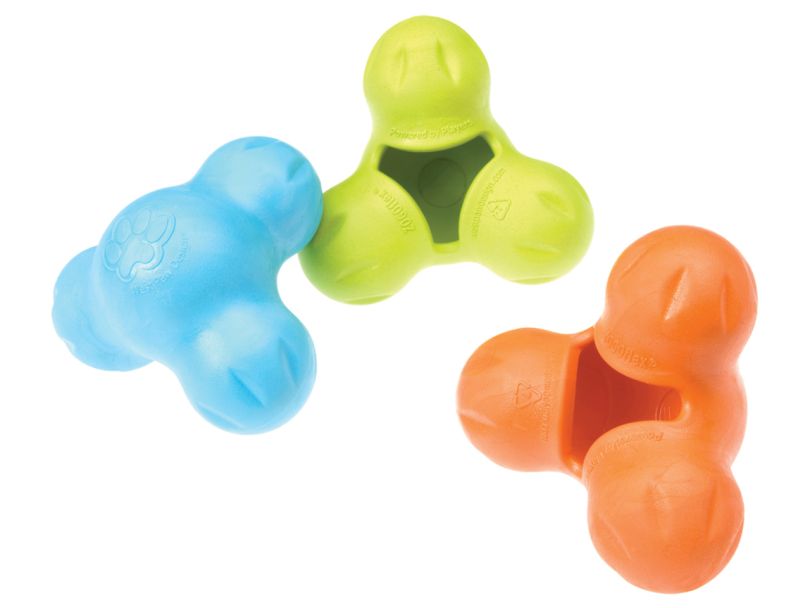 Tux treat toy is designed to stand the test of time. By creating Tux-cicle, you can also keep dogs cook in summer months. All you need to do is, fill it with gravy, broth, or any other liquid food and freeze it. After that, toss the tux in front of your dog for a perfect cool chewy treat during summer days.
All these toy treats are 100-percent handcrafted in the USA and come with a refund or replacement guarantee if not up to the standard quality. For more information and buying these fun dog toys, visit the company's official website.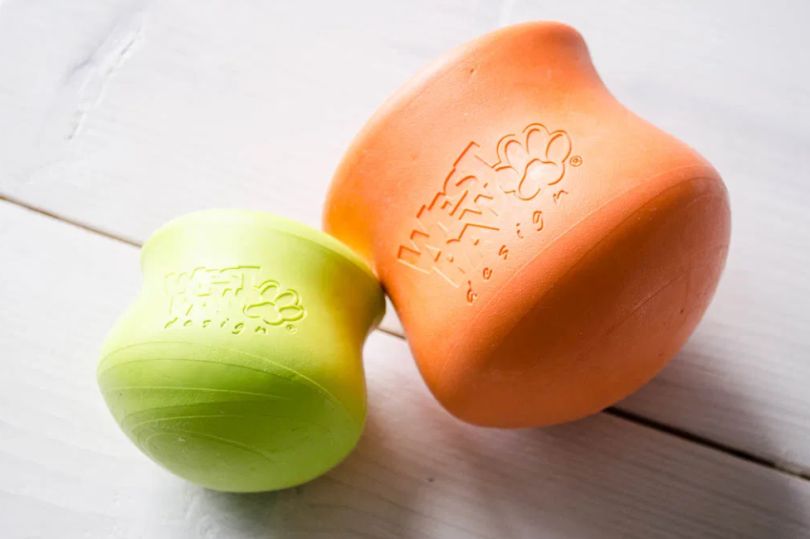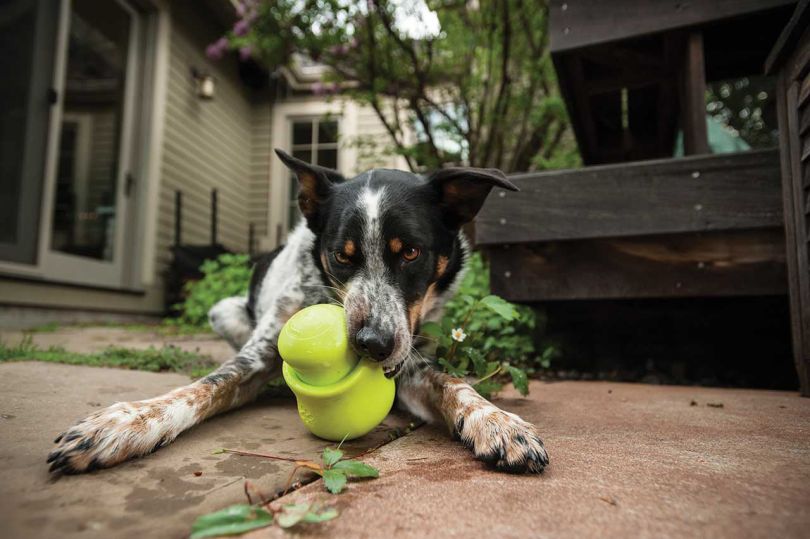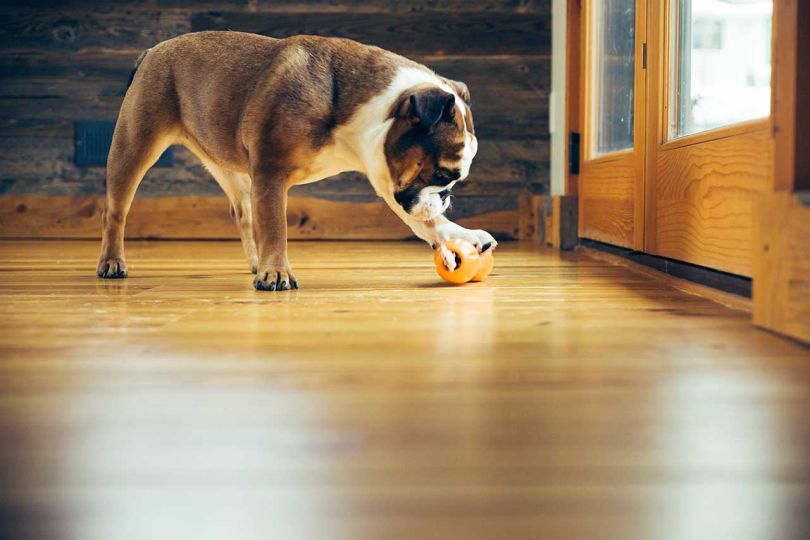 Via: DesignMilk