World's First Non-Electric Roto-Q 360 Fits Any Oven or Grill
Love the taste of rotisserie-cooked food? Why not, as spinning your food on flames while cooking it can reduce at while it's cooking reduces fat and evens out the cooking. However, rotisseries are a bit complicated to handle and also comes with annoying long, messy electric wires for grilling. This makes preparing rotisserie cook food quite difficult at home.
But to simplify the process here enters the Roto-Q 360 – the world's first non-electric and easy-to-use device for rotisserie cooking. It takes just three minutes to wind it up and up to 60 minutes for a complete rotating cook time.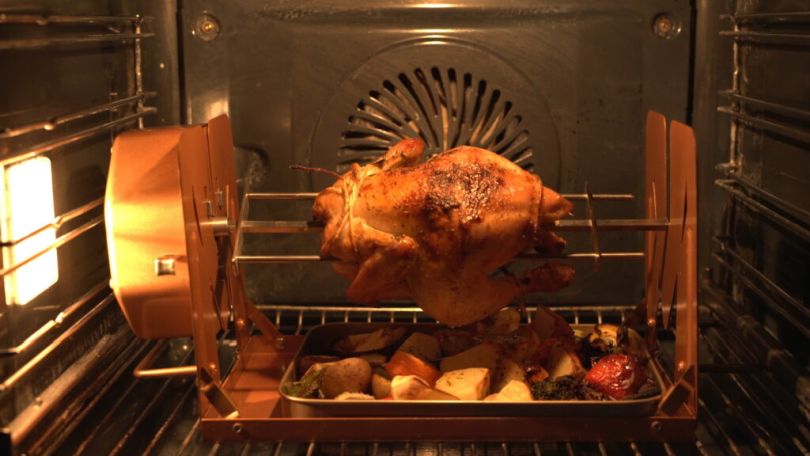 Another good thing about this machine is that it can easily fit in any grill or over and can easily rotisserie cook your food using skewers that secure your food. It also comes with optional kebab skewers, round cage, hot dog cradle, and flat steak cage.
Made from all-metal construction, the appliance is quite sturdy and durable. It is available in different interesting colors, like black, bronze, and titanium. So, you can choose the one that suits your countertop or kitchen interior.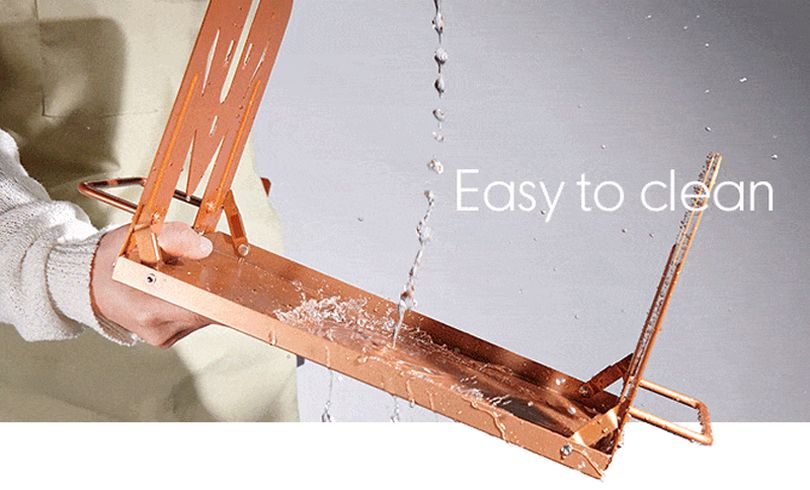 Once you're done preparing rotisserie-cooked meals, you can easily clean this device by hand or put it in a dishwasher. The device is also foldable, which makes it very convenient for storage without taking up too much space in your kitchen cabinet.
For those who love to make healthier food that's low in fat or simply enjoy rotisserie-style cooking, the compact and functional Roto-Q 360 is the right tool for you. Currently, their Kickstarter campaign has raised over $269,418 on a $10,00 goal, so it's more than a 10X funding success.
The rewards start at $49 for Roto-Q 360 or $75 if you want it with all accessories. The designers are planning to ship the units at the beginning of October 2020. They plan to ship units beginning in October 2020.
For now, check out how the device spins your meals.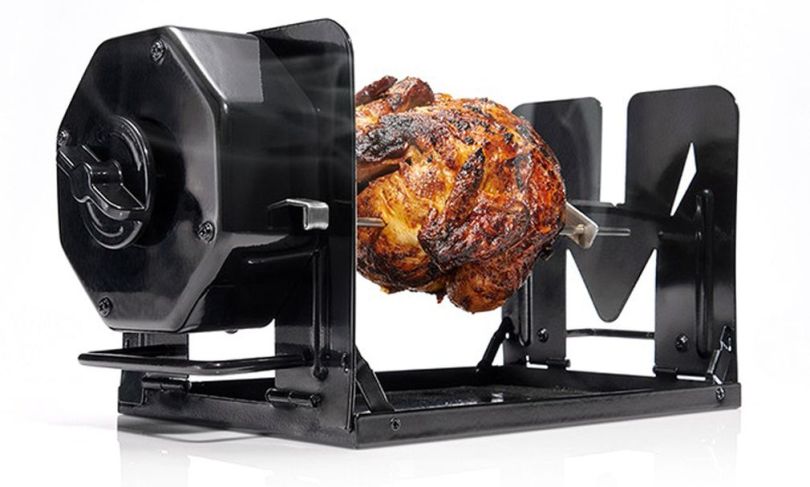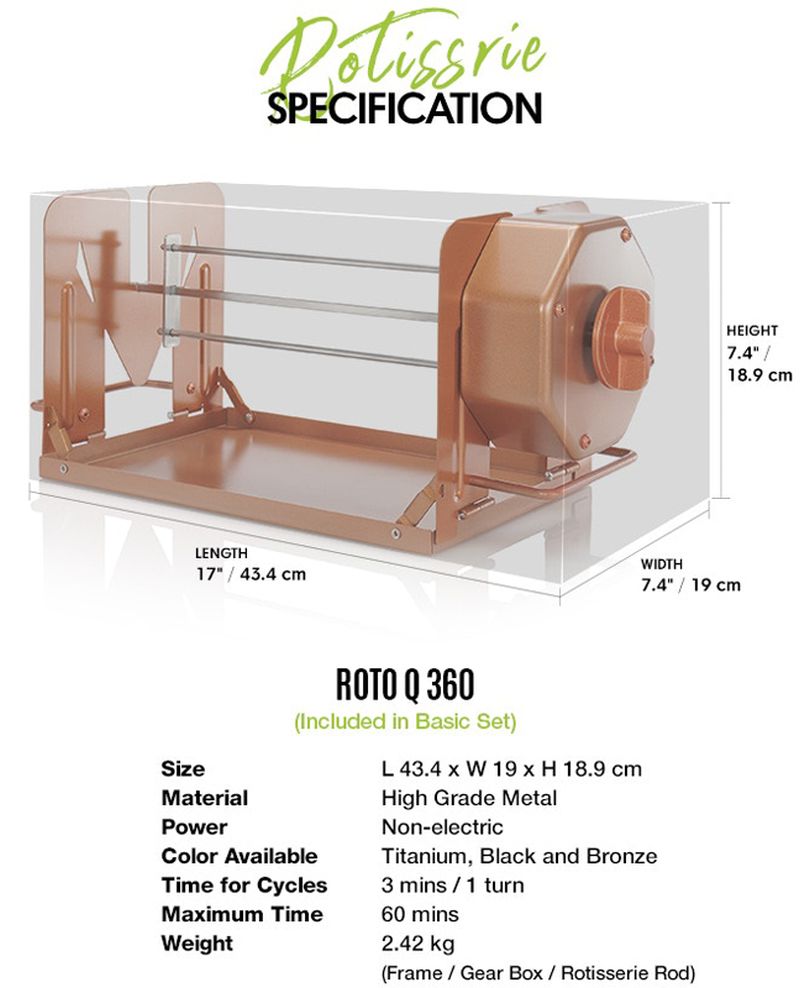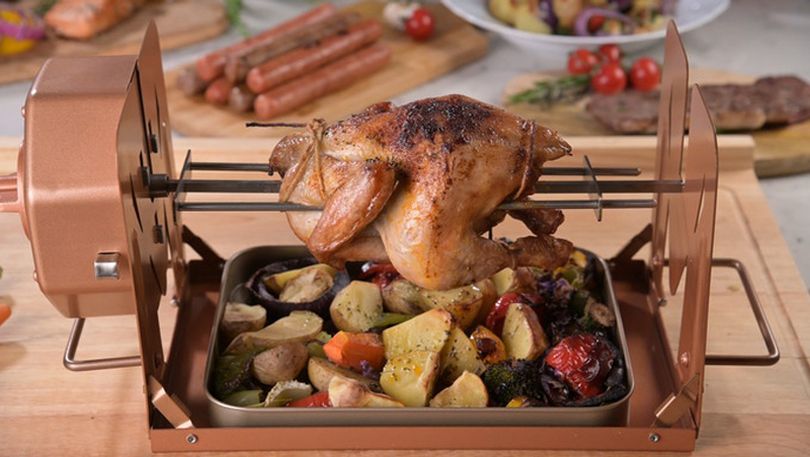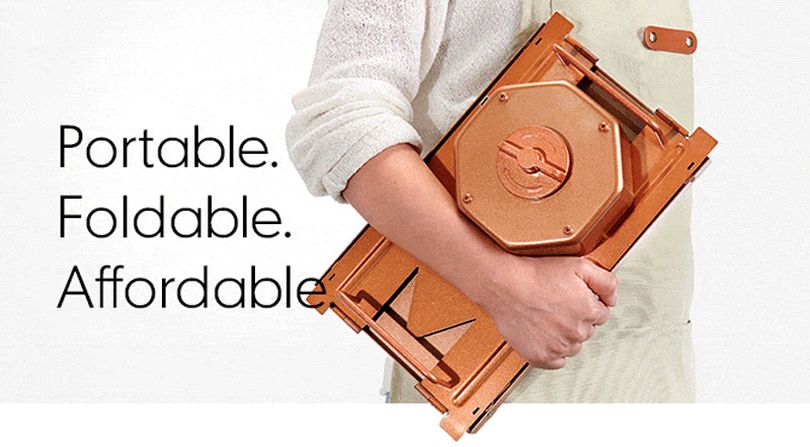 Via: TheGadgetFlow