World's First Robotic Kitchen is All Set to Prepare Dinner For You
At CES 2021, Moley Robotics, a British technology company, launched the world's first robotic kitchen. It has been configured with a dexterous robot installed within a kitchen for preparing various dishes at the touch of a button.
After six years of intense research and technological advancements, an international team of around 100 engineers of luxury interior designers and product designers along with three award-winning chefs made this robotic kitchen a reality. The robotic kitchen features two arms with fully articulated hands, which are made by the world-leading German robotic company SCHUNK. The hands include 11 exhaustive development cycles to create movements similar to human hands. This means that this robotic kitchen can easily take out ingredients from the fridge, adjust hob temperature, as well as plate up meals like human chefs.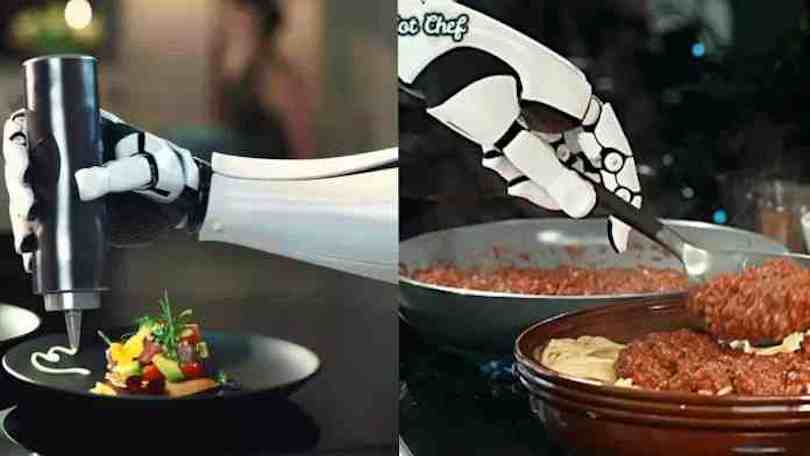 Since the Moley kitchen captures human skills in motion, it's intended to not cook like a machine.
Chefs Tim Anderson, Nicole Pisani, and Andrew Clarke have prepared around 30 dishes to test the system's capacity. The buyers of this robotic kitchen will get more than 5000 recipe options to include in their family's favorite dishes.
It is designed to be accessed by both the robot and the humans. The system comes integrated with optical sensors and cameras for identifying utensils, ingredients, and cookware in the kitchen. The optical system can even mark the dropped food and begins cleaning before and after cooking.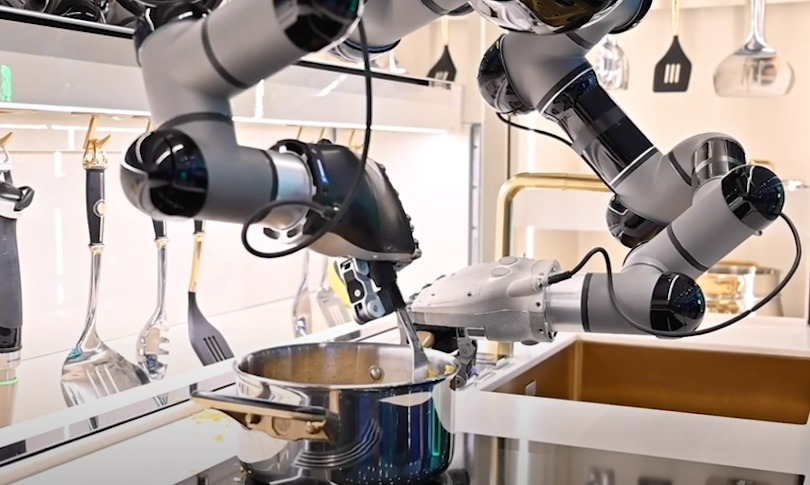 Options of Kitchen
The Moley robotic kitchen comes in two options – one is the Internet of Things (IoT) integrated kitchen and another comes without it. It even includes an IoT refrigerator and storage facilities to map the professional-grade induction hob, sink, oven, and expired ingredients. It can also be updated conveniently later on.
Pricing
The prototype of the Moley robotic kitchen was revealed in 2015 to fetch huge interest in the hotel, restaurant, as well as catering industries. Now, in 2021, the company has finally come up with its commercial version. The pricing, however, will vary according to the selected options and layout of the Moley. The premium Moley R installation will be priced at around £248,000 (approx. US$338,000). On the other hand, the Moley X package (without the robotic arms for a simpler technologically assisted cooking experience) will run buyers approximately £99,000 (US$135,000).
Via: RoboticsResearch