10 Classic & New Thanksgiving Food Ideas For Big Feast
We cannot deny the fact that the Thanksgiving feast is huge. That's why hosts have to start planning at least one or two months ago to finalize a complete menu for the big day. If you are also looking for Thanksgiving food ideas already, you're on the right page.
Here, we have made a quick list of classic and some new food ideas to include in your Thanksgiving menu. Try mix-matching traditional and new dishes this year and your whole family will surely praise you for it. If not all you can include some of the given dishes in your Thanksgiving dinner.
10 Thanksgiving Food Ideas For the Big Feast
Here are our favorite classic and new thanksgiving food ideas for the harvest fest:
1. Turkey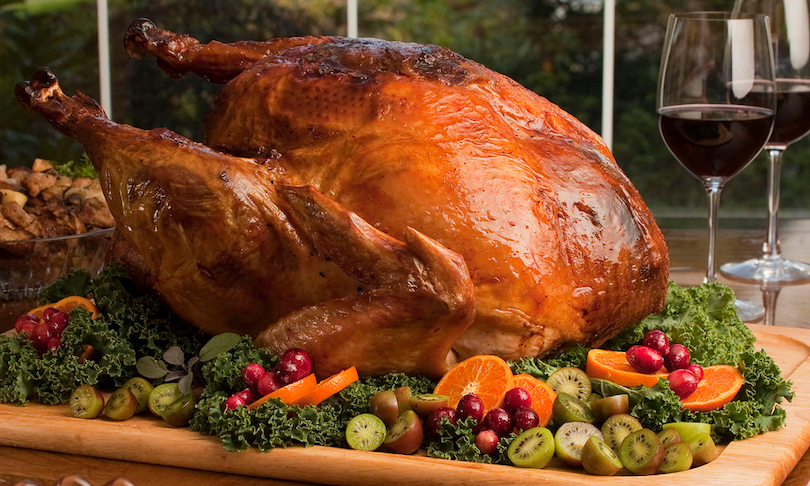 Turkey has got to be on the top of the list, as no Thanksgiving is complete without it. It is usually made while, filled with vegetables, fruits, or other stuffing. The dish is often seasoned in herbs, so it has an amazing aroma and flavor.
After proper seasoning, turkey is finely roasted or cooked in an oven or above an open fire. The delicious roasted turkeys are juicy and full of flavors. However, roasting a turkey needs proper skills.
2. Stuffing/Dressing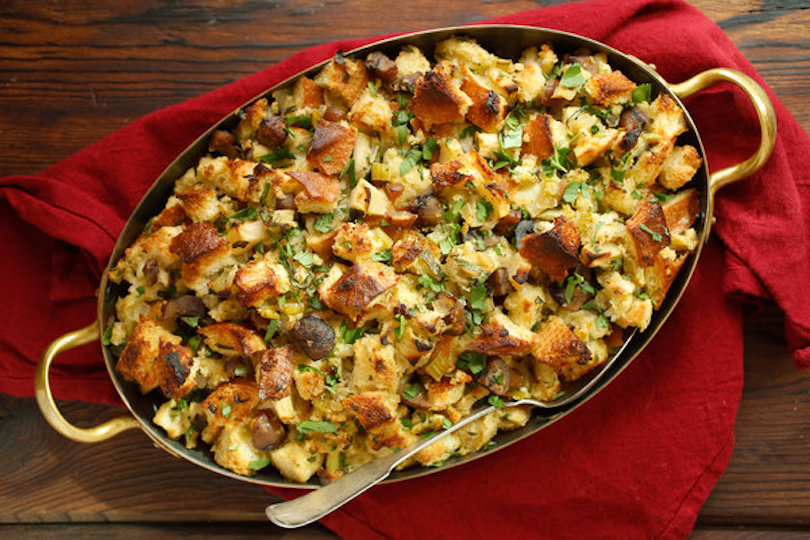 Stuffing in terms of food is the food or dressing that's filled inside the roasted turkey. However, it also makes a great side dish that you may serve next to your main course. Traditionally, people make it using herbs and bread. Sometimes, it is also made of sausage or some other ingredients of your choice. You can look for different stunning/dressing recipes to include in your Thanksgiving dinner.
3. Gravy – Thanksgiving Food Ideas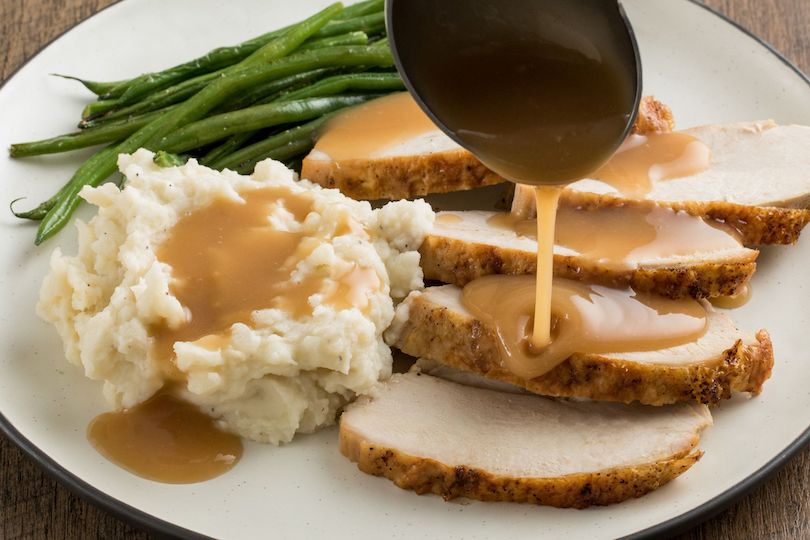 When you cook turkey it releases some flavorful juices. These juices are good for making gravy (a thick sauce). This gravy is often poured onto mashed potatoes for adding some flavor to it. Or, you can also enjoy it with some other side dish you decide to make for Thanksgiving.
4. Mashed Potatoes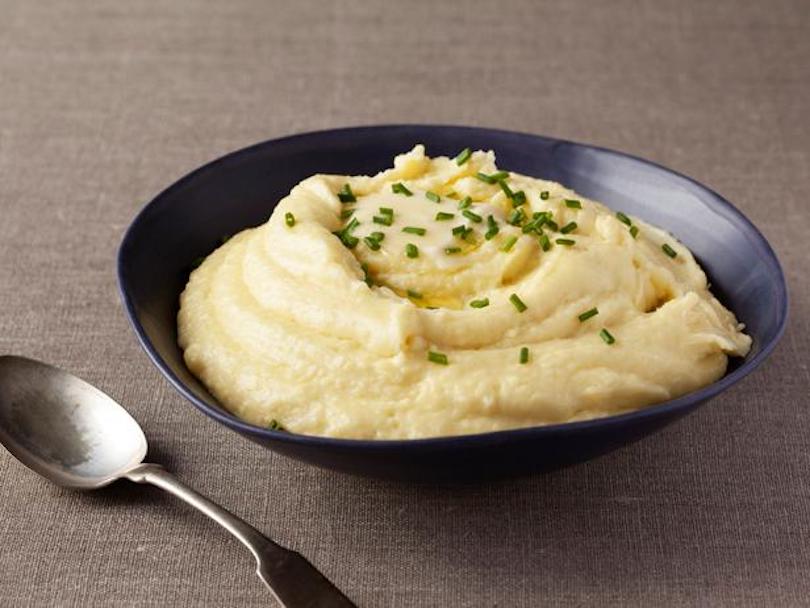 Mashed potatoes is a recipe made of nicely boiled and peeled potatoes. After boiling and peeling, the potatoes are thoroughly mashed into a creamy and soft dish. You can further add milk, butter, and garlic into it for a perfect dish.
5. Cranberry Sauce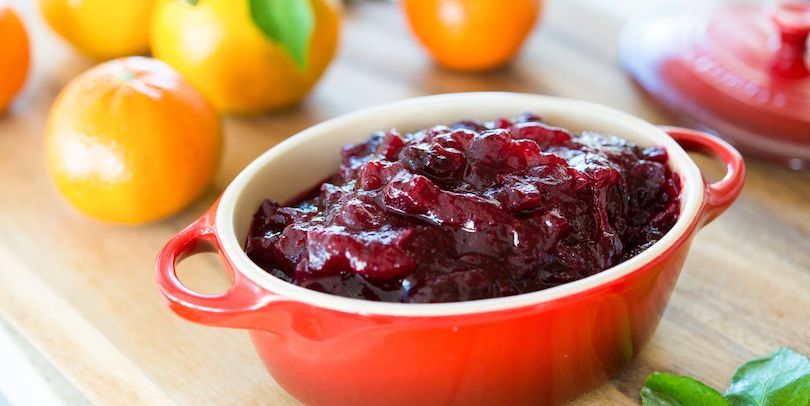 There is also something sweet and tangy about cranberry sauce flavor. That's why it is also one of the best Thanksgiving food ideas to include in your menu. There are so many places from where you can buy cranberry sauce. But it is also very easy to make at home.
For making this tangy sauce, you need boiled cranberries, lemon zest, sugar, and water. Mix all ingredients and simmer them on a small flame. That's all you have to do!
6. No-Bake Pumpkin Pie Trifle – Thanksgiving Food Ideas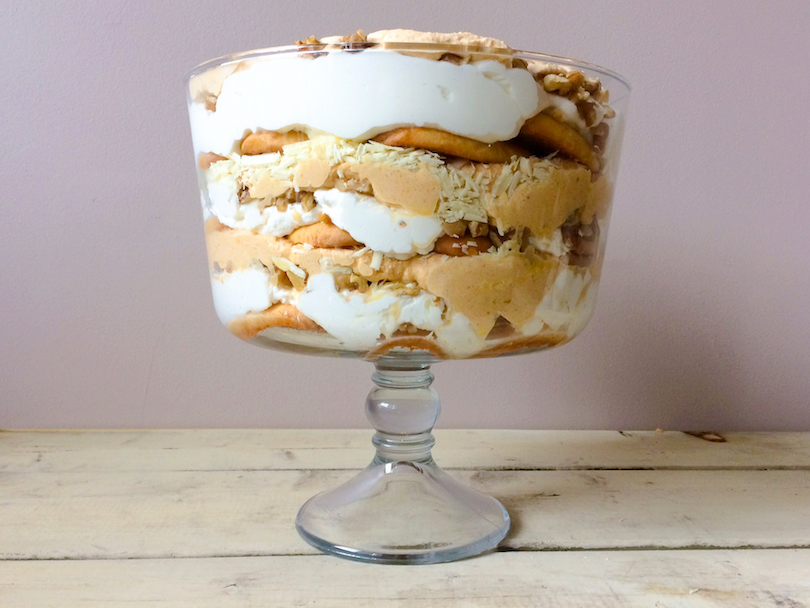 For delicious dessert after a big Thanksgiving meal, you can include this easy-to-prepare, no-bake pumpkin pie trifle. It is one of the best Thanksgiving food ideas to make quickly. And, it also shows you a genius way to given an irresistible twist to traditional pumpkin pie.
7. Caramel Apple Cheese Ball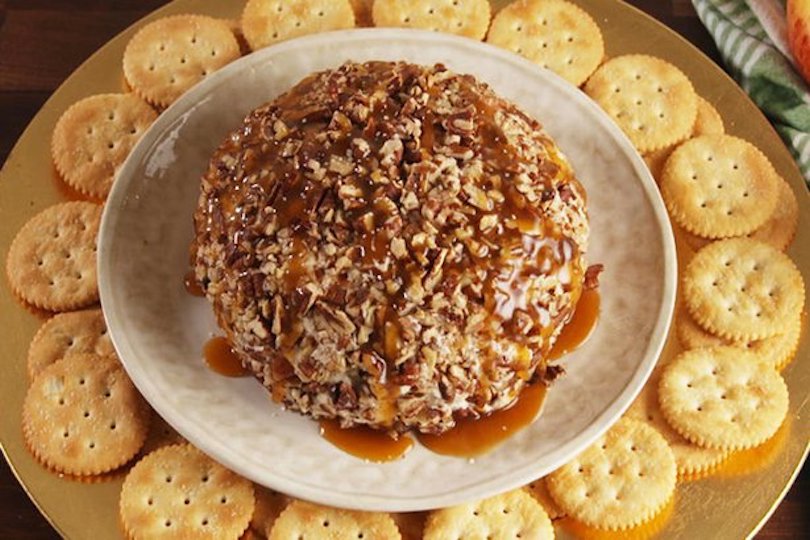 Who doesn't like cheese balls? But you can add a twist to this snack this year with tasty Caramel Apple Cheese Balls. These will surely make your relatives flock to your dining table. These are salty, cheesy, and sweet at the same time. And, great for Thanksgiving appetizers.
8. Apple Pie Salsa & Cinnamon Sugar Chips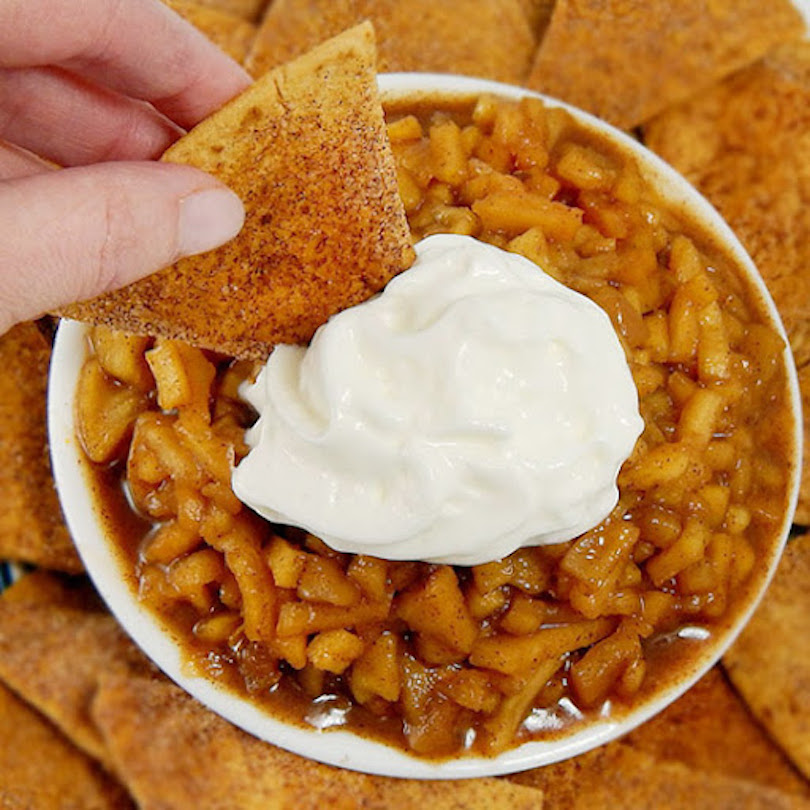 You can take anything sweet and add some spice to it with Apple Pie Salsa. You can pair it with cinnamon sugar chips for a distinct but fun appetizer. The best thing is that everyone – from kids to adults – will love it.
9. Tiny Green Bean Casserole Puffs – Thanksgiving Food Ideas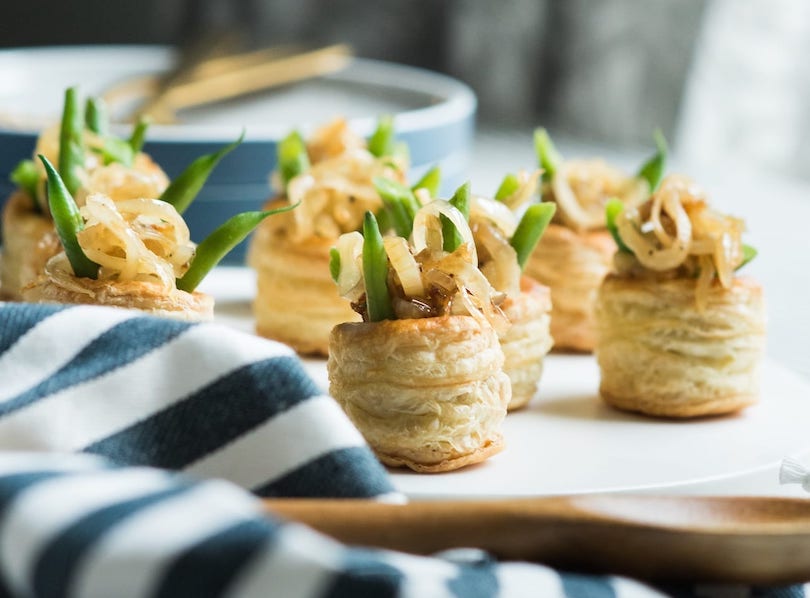 Everyone adores miniature things, particularly food. These tiny green bean casserole puffs can turn traditional green bean casserole into delicious, decorative pastry puffs. It is a great appetizer that everyone would love to try. So, do include such Thanksgiving food ideas on the menu. But don't get surprised, if you run out of them quickly.
10. Turkey Sliders with Stuffing Biscuits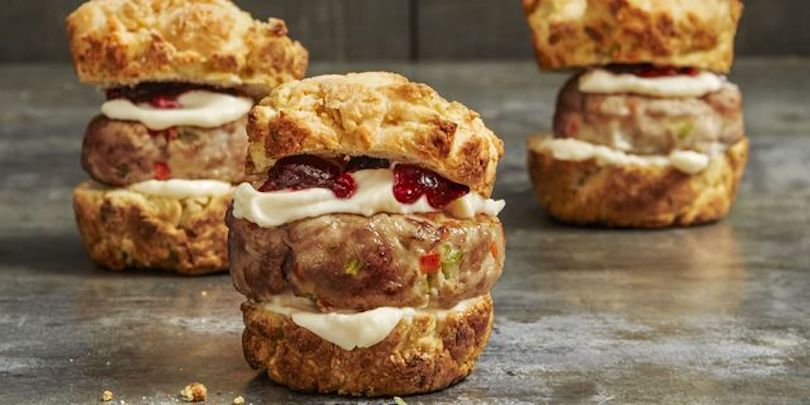 It is another amazing dish for using leftover Thanksgiving food or as a side dish. It is easy to prepare with Thanksgiving food items and all your guests will certainly love them. As sometimes leftover food items can be better than the main meal.