15 Stunning Living Room Chairs To Add Life Into Your Home
Without a gorgeous accent chair in a living room, the whole interior appears to be incomplete. Whether you love to sit around a large window in your living room or beside a fireplace, there are various living room chairs to amp up the look of every interior style.
Simply set a blush pink armchair next to your side table, to create a fun space for relaxing while dressing up. Or place a striking golden chair by the side of a huge window to relax in luxury, overlooking the gorgeous outside views of the surroundings. Or simply lay down on a classic lounge chair that seems to grab all eyeballs as soon as you enter your living room.
Well, there are endless ways to style a lounge chair and grab the attention of design enthusiasts. You'll be very surprised yourself every time you sit down on your snazzy accent chair.
But before we dive into the world of wonderful living room chairs, let's find out a few rules to arrange them in your living room.
How To Arrange Living Room Chairs?
Well, there are five basic rules that you need to follow while arranging your stunning living room seating. There are all the expert-approved rules that you need to find while arranging living room chairs or simply one accent chair:
1. Keep furniture away from living room walls
2. Work on creating intimate conversation spaces
3. Keep tables at arm's length from the accent chair
4. Consider overall traffic flow
5. Make a focal point with a pattern, color, and fabric
Where To Place Seating In Your Living Room?
Whenever you have an empty living room, you have to work on filling it with aesthetic and practical furniture. But doing so is quite a hassle. To help you overcome the issue, the first thing you have to consider is to keep your chair away from your walls. It is particularly the best for smaller rooms.
In case your living room is on the smaller side, we recommend you to invest in the same colored seating. This way it gives the illusion of more space in your living room. Also, pick upholstery in nature-influenced and warm tones. It will boost up your energy levels while uplifting the overall feel of your living space.
One more fun way of arranging your living room seating is to keep it at arm's reach of your coffee table or side table. It is because you don't want yourself or your guests to get up each time you want to grab a cup of coffee or tea from the table. So, arm's length is an appropriate space to easily reach your beverage or any other object (like remote, magazine, etc.) on your coffee table.
15 Stunning Living Room Chairs Ideas
Check out the following ideas for stunning living room chairs to enhance the visual appeal of your interior.
1. Yellow Velvet Tufted Armchair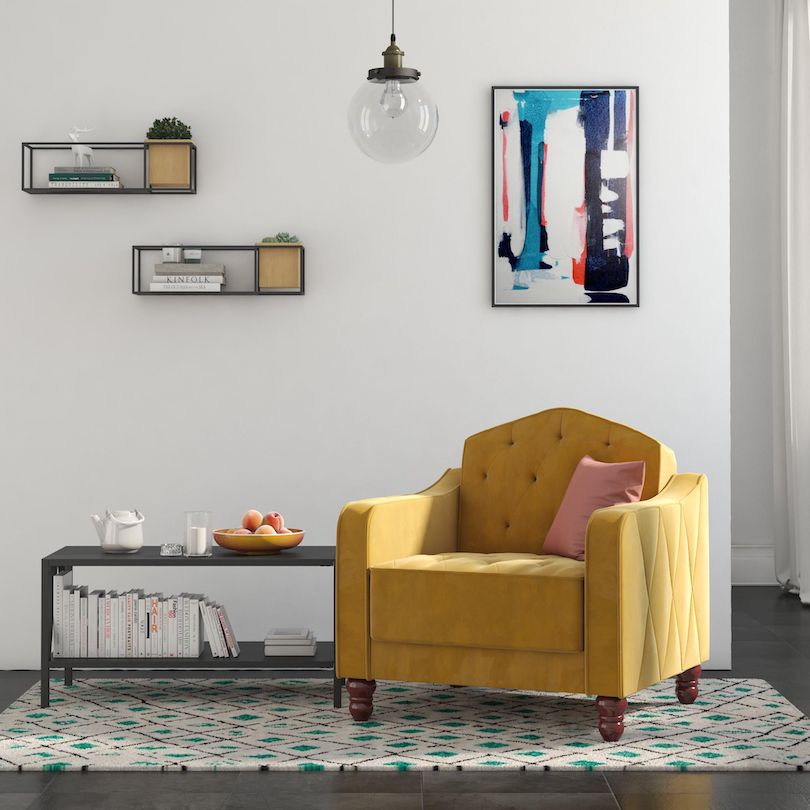 A bright yellow pop of armchair will add vibrant and lively vibes to your interior. Such accent chairs are great to create a rainbow-like effect on the viewer's mind. After all, it instantly gets you into a lively mood. So, you can find the chair that goes well with your preferred design. It can be florals, geometric, or a basic tufted wing armchair to make an impact in your living room.
2. Matte & Metallic Swing Chair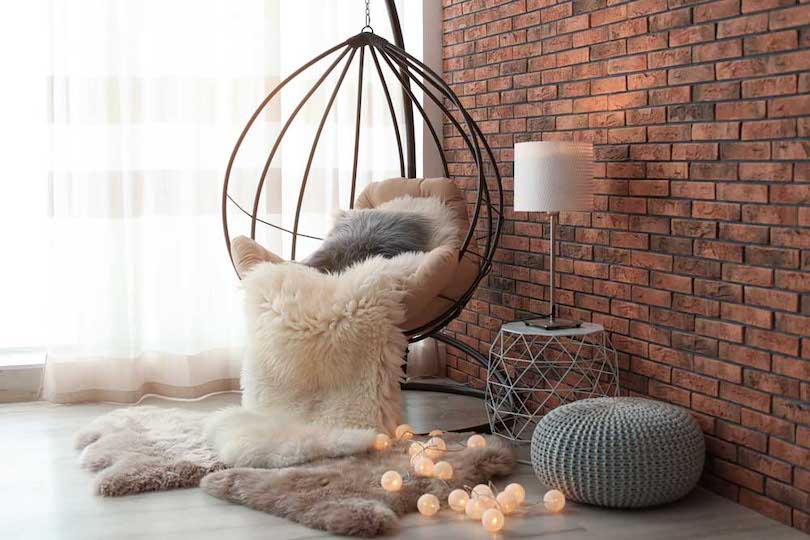 Have a look at this beautiful metallic swing chair. It appears as if it's an ode to modern design with its metallic swings with furry cushions that are stylish and cozy at the same time. You can even add a furry rug below this swing chair and string lights around it to illuminate this dreamy corner in your living room. You'd surely enjoy a good read here while having a hot cut of coffee or tea on a lazy evening.
3. Adrial Living Room Chairs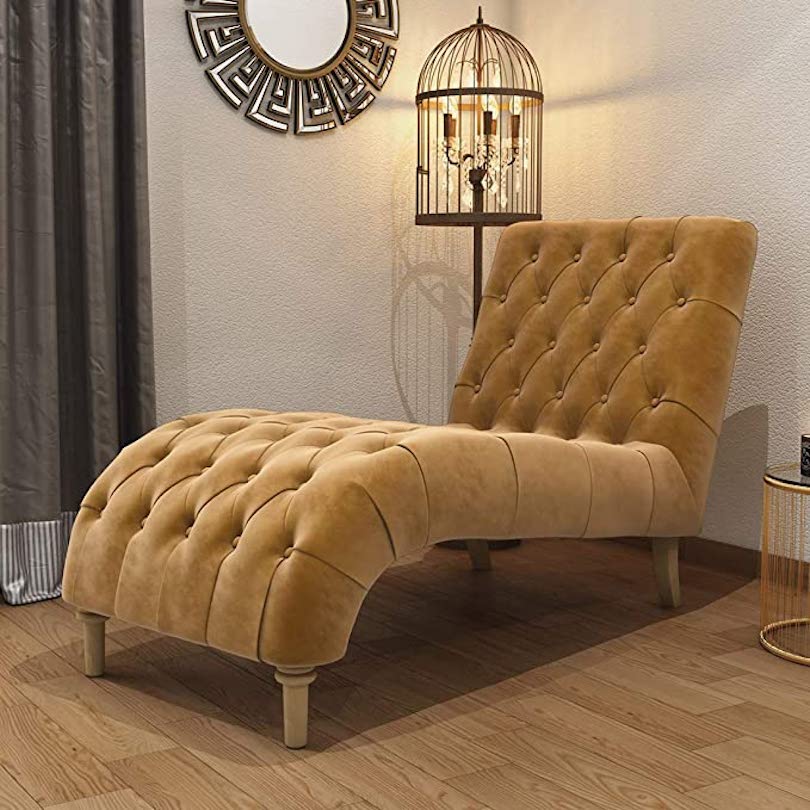 Add warmth and an inviting feel to your home with such stylish Ardial living room chairs. With a stylish fabric atop, such chaises are great to make any large room appear extra cozy. Since this particular one (shown in the image) is in a neutral color, it is likely to match home decor designs perfectly without making you think twice. Hence, this chair design is great for making any living room corner inviting and relaxing at the same time.
4. Christa Lounge Chair With Ottoman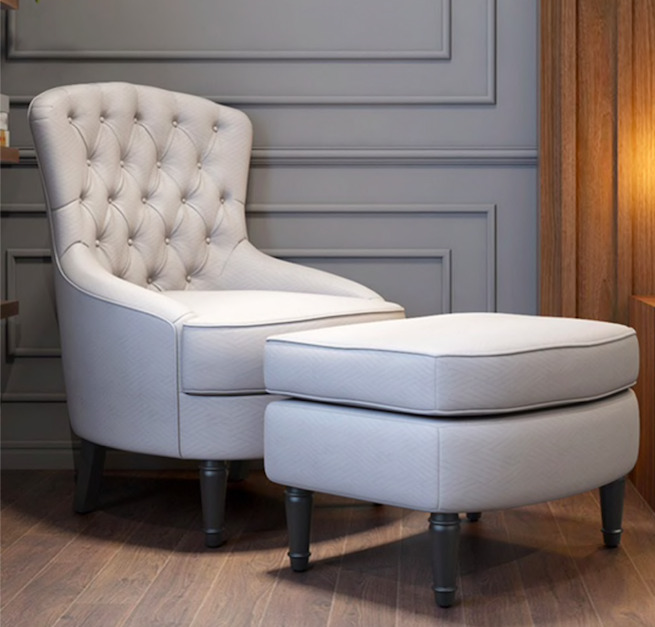 Bring this classic white Christa lounge chair with an ottoman into your living room to make the space appear more soothing and captivating. Such living room chairs boast a splendid design for your gorgeous interior. It would look amazing in a classic interior setup or a contemporary living room with a similar toned design scheme.
5. Mid-Century Yet Modern Walnut Accent Chair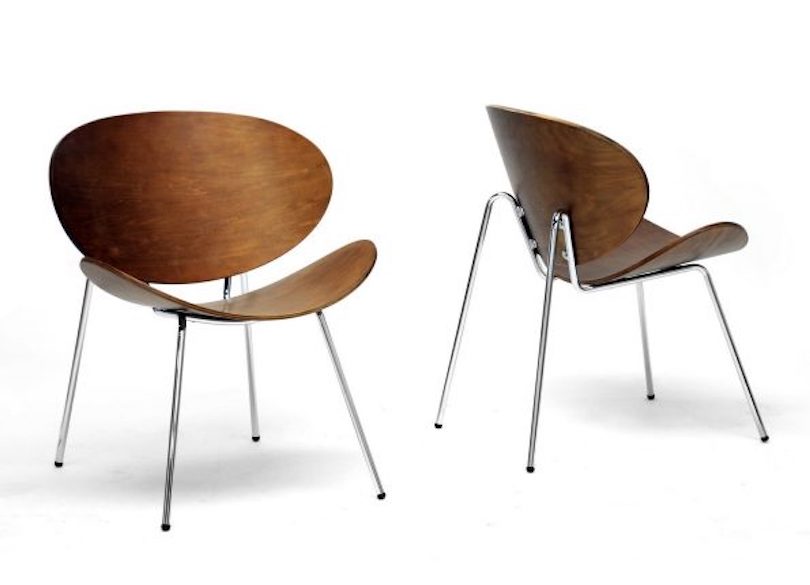 Want to add accent living room chairs but without cluttering up your space? Consider adding these stunning mid-century walnut accent chairs with a modern design. These mid-century chairs are of poplar and basswood to give it appearance of walnut wood as the final finish. However, the slim stainless steel legs of these chairs ensure that it doesn't have a heavy impact on the interior.
6. Woven Living Room Chairs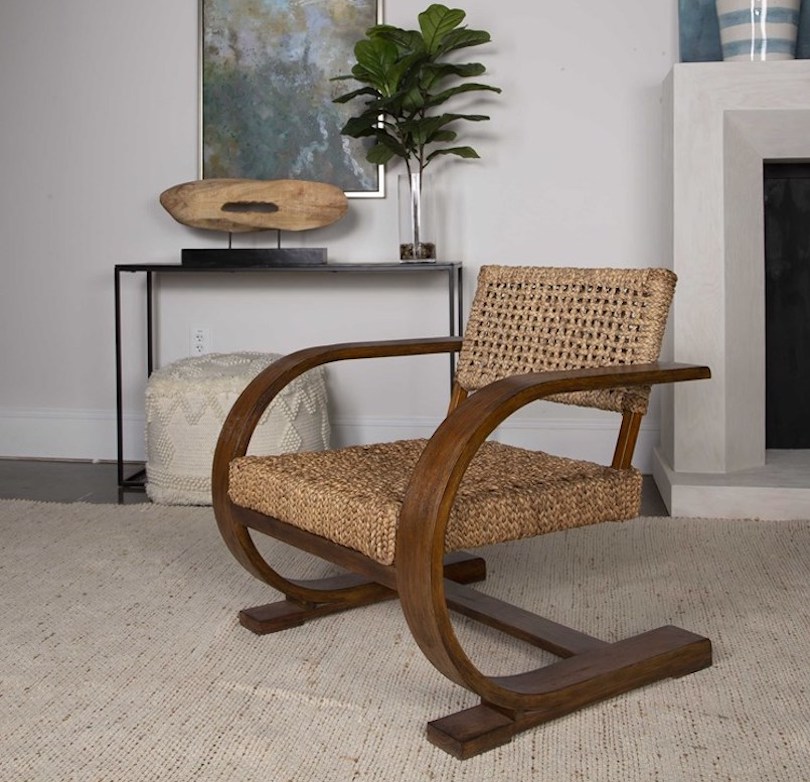 Gone are the days when woven chairs were just considered to be a furniture unit for the conservatory. Now the woven living room chairs are making their way into your living rooms. Just have a look at this modern armchair with one-of-a-kind stylish texture.
7. Statement Living Room Chairs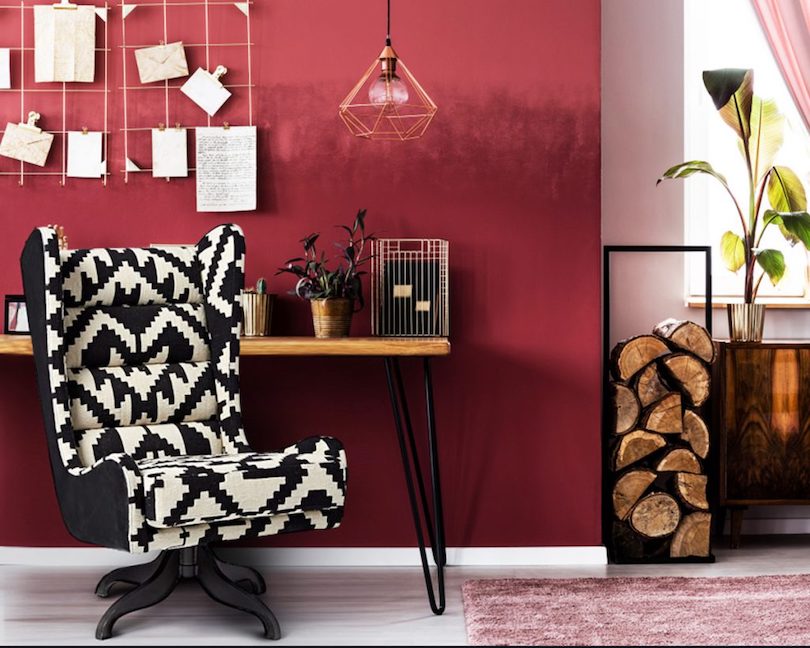 One important rule to consider when picking out the best armchair from a wide range of living room chairs is to 'keep things interesting.' You can follow this rule by picking a seating that makes a statement with its unexpected pattern or silhouette. For instance, this particular patterned armchair is perfect to add an inviting touch to your modern living room.
8. Refined Recliner For Living Room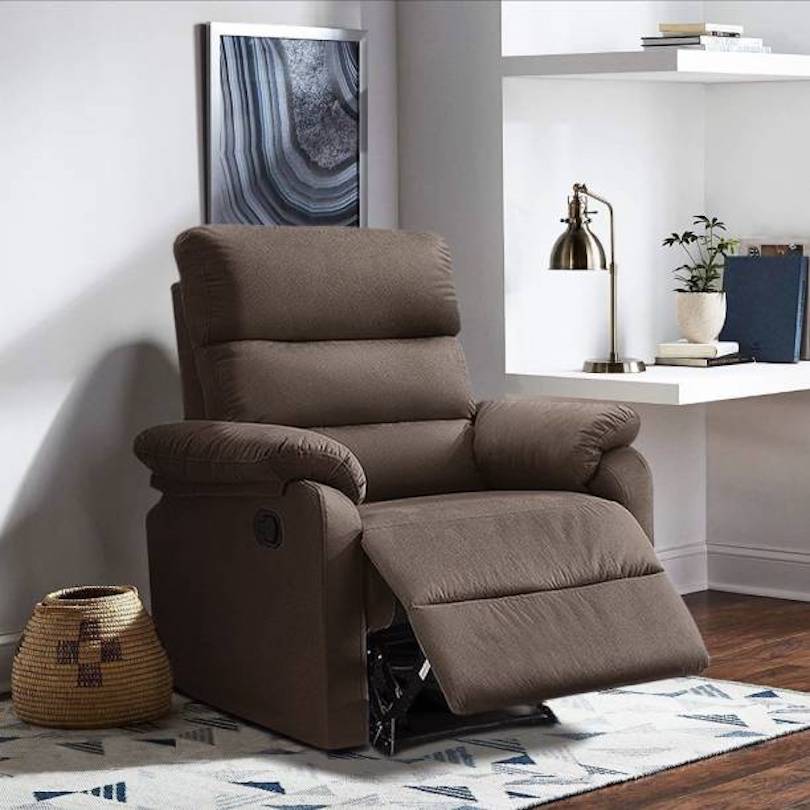 Do you need a comfy recliner in your home? You can consider adding a puffy and comfy piece (as shown in the image) into your living room. This warm-toned, chic recliner living room chair is perfect to add unbeatable comfort and style to your interior. It seems to be a good piece of furniture for an earthy interior or some other muted interior design scheme.
9. Down-to-Earth Seating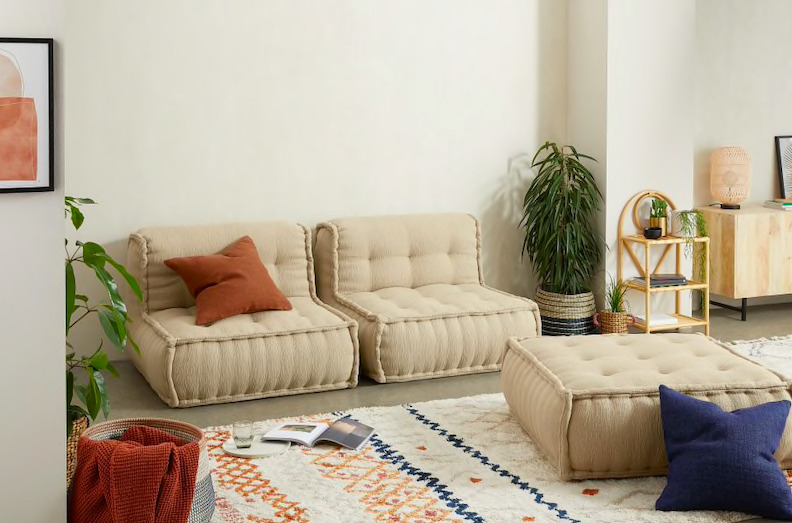 No seating is enough in a small interior. Therefore, floor cushions as armchairs are a great solution. You can keep them as it is or stack them anywhere you want a comfy seating. Plus, you can easily move them around without the help of anyone. When not needed, you can even tuck them into your storage cabinet. And, if you have invited your friends over, just take them out for offering them cozy seating.
10. Tucked & Tidy Living Room Chairs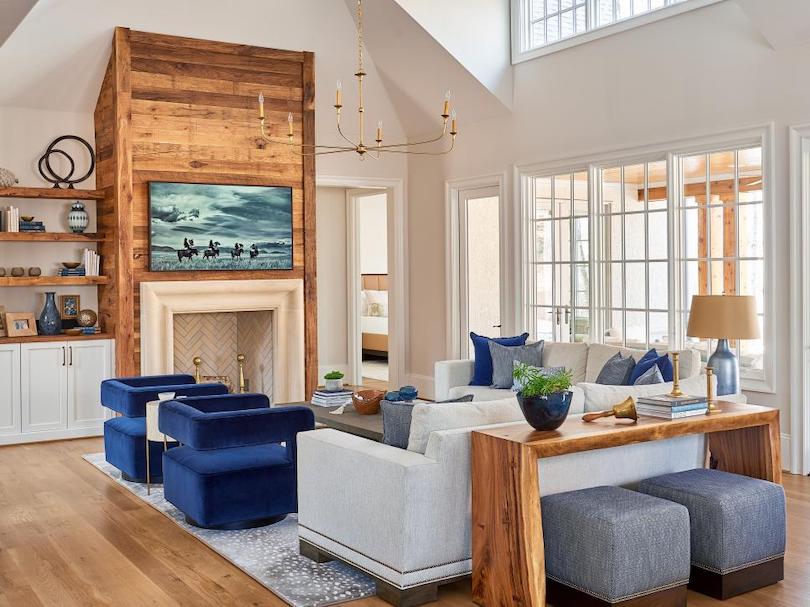 In a family home, you certainly don't have any spare room. So, seating must be practical and stylish. Just have a look at this stunning living room. The designers have beautifully set up sophisticated, velvet ottomans under a console table. So, you can tuck them in when not needed. Or take them out as stylish accessories whether you require additional seating for your guests.
11. Side Living Room Chairs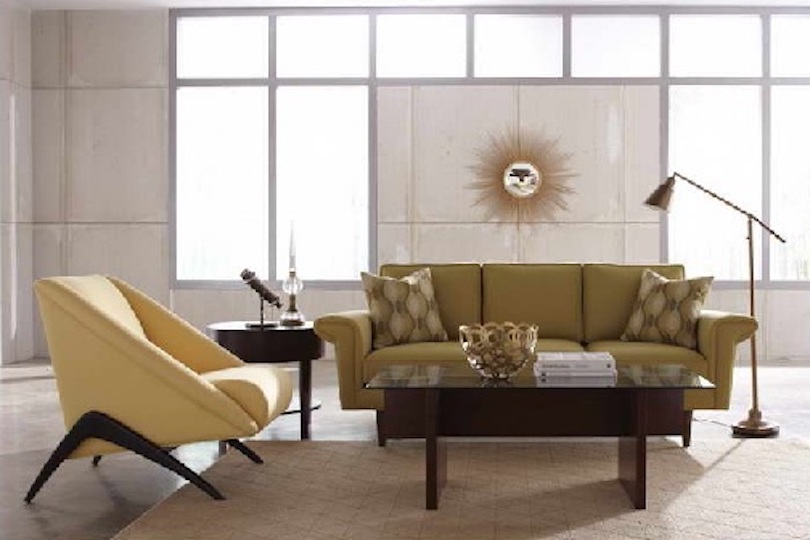 In a living room with a medium furniture setup, you still have ample space for adding side living room chairs into the given space. A side armchair that matches the tone of your main sofa is a great piece for a living room. You can even mix and match your smaller and bigger furniture pieces for another stylish setup.
12. Oversized Living Room Chairs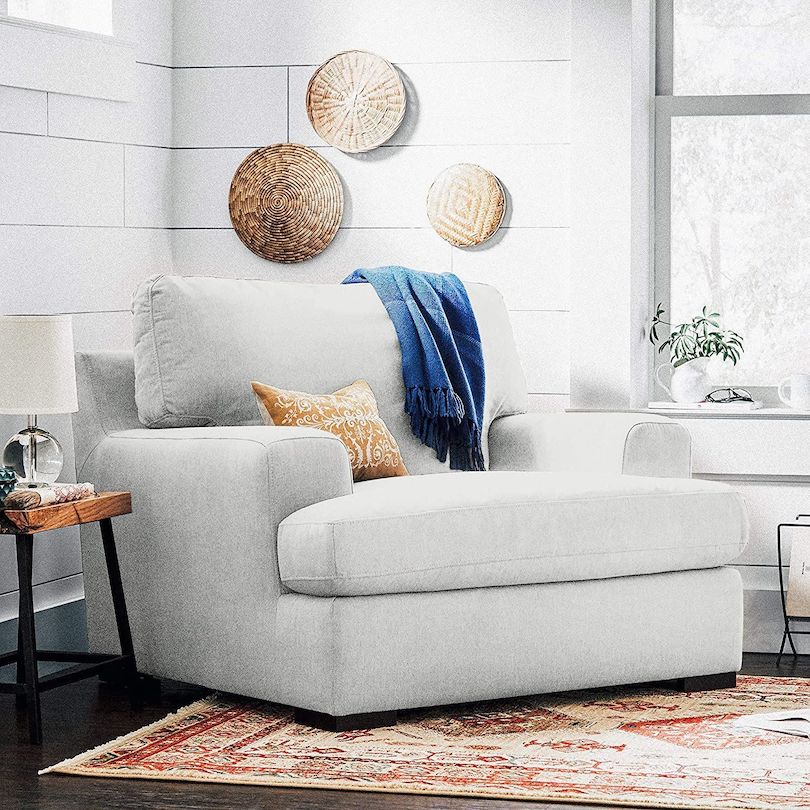 Oversized living room chairs are also a great addition to add comfort and style to a large living room. It also serves as a great furniture piece for kids to complete their homework or play around with. The material on such heavy furniture pieces must be soft and comfy to make the user feel cozy every time they jump on it.
13. Modern Living Room Chairs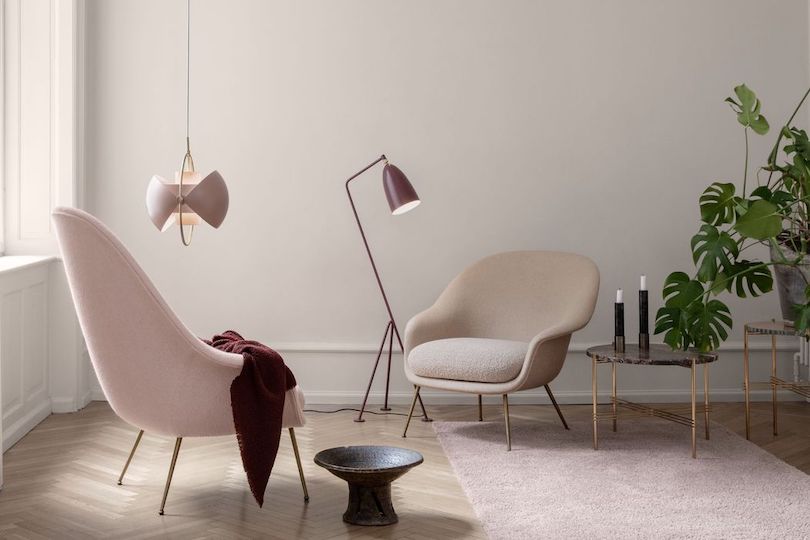 If you like things sleek and minimalist, consider adding modern living room chairs to your home. Go for slim and modern silhouettes in subtle or muted tones to add charm to the given space. Upholstery in different fabrics and colours or material in plastic, wood, metal, etc. are some varieties to consider. You may pick anyone as per your taste and preference, as well as the overall design scheme of your drawing room.
14. Modern Black Velvet Accent Chair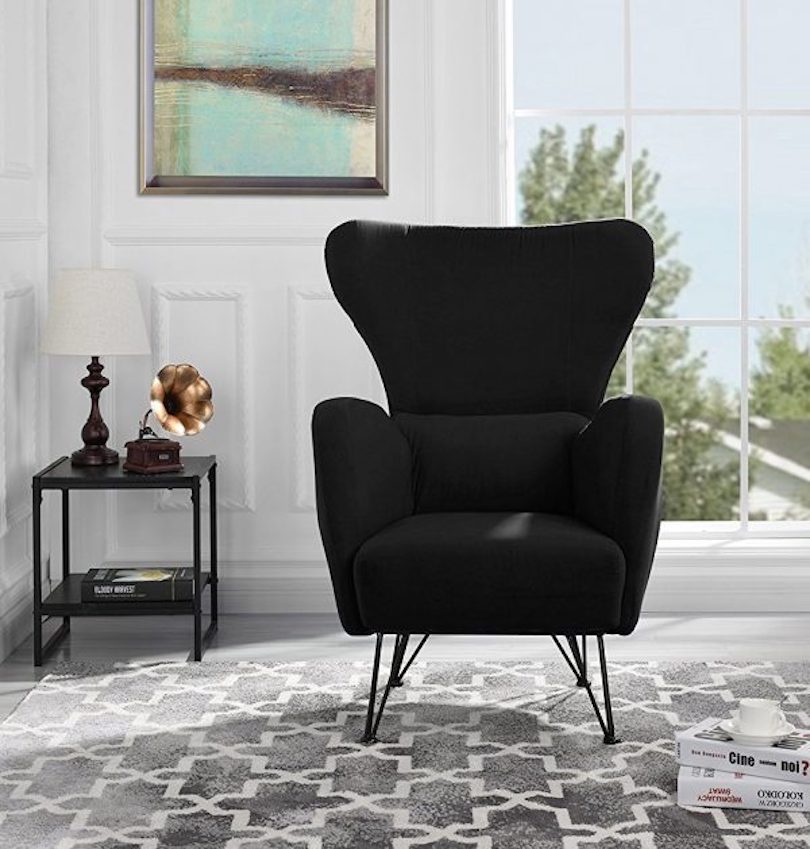 Want a dramatic kind of vibe in your living room? Consider this gorgeous black velvet armchair with high-density foam. It is a perfect hardwood seat for your living space to add drama and sophistication.
15. Golden Base Accent Chair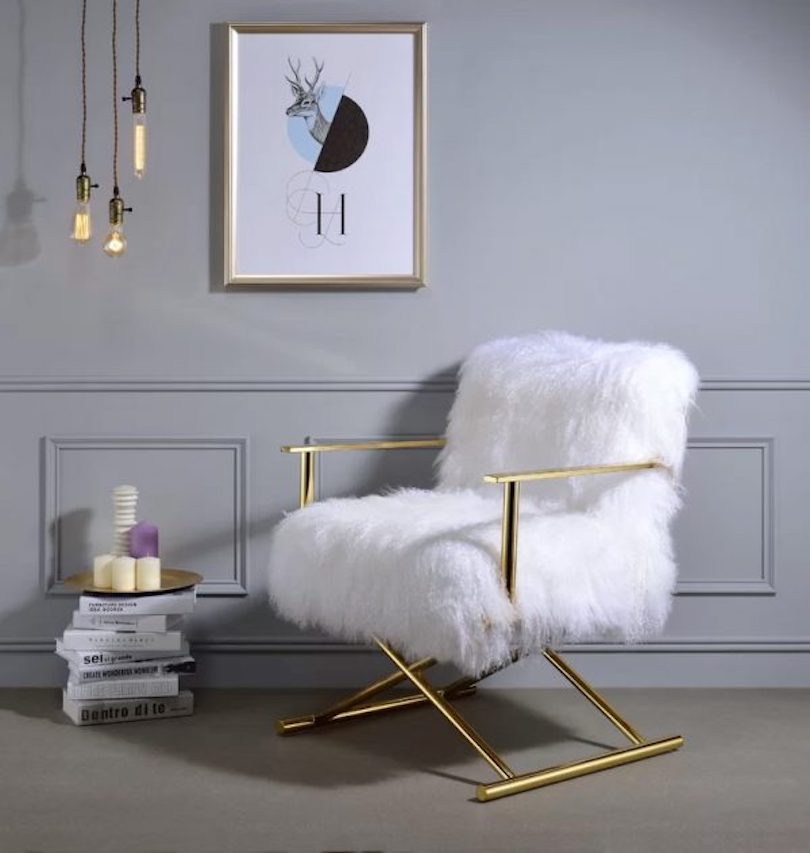 If you are someone who likes fluffy and dreamy things, this golden base accent chair with fur cushions is perfect for you. You can also add a white faux fur table next to this seat that's elegantly supported by a gold-painted metal frame.
We are hopeful that these stunning accent chair ideas will instantly inspire you to give a lively makeover to your living room. But which particular chair you'd pick for your living space? Share with us in the comment section below.