10 Halloween Dinner Ideas For a Night of Fright
Halloween is many people's favorite time of the year. It is because they can step out of the house looking as scary and crazy as they want. But when you are going all berserk, why keep Halloween food so simple? For the night of fright, you need to look for equally ghoulish Halloween dinner ideas. Isn't it?
But what exactly to prepare that your whole family will love and get scared at the same time? Well, Halloween dinner ideas are not just about sweet treats for trick-or-treating. You can try the following spine-tingling dishes for a dinner to remember.
10 Amazing Halloween Dinner Ideas
Whether you are seeking a seasonal supper or a fun family feast, check out our 10 amazing Halloween dinner ideas to impress your family and guests.
1. Devil Eyed Eggs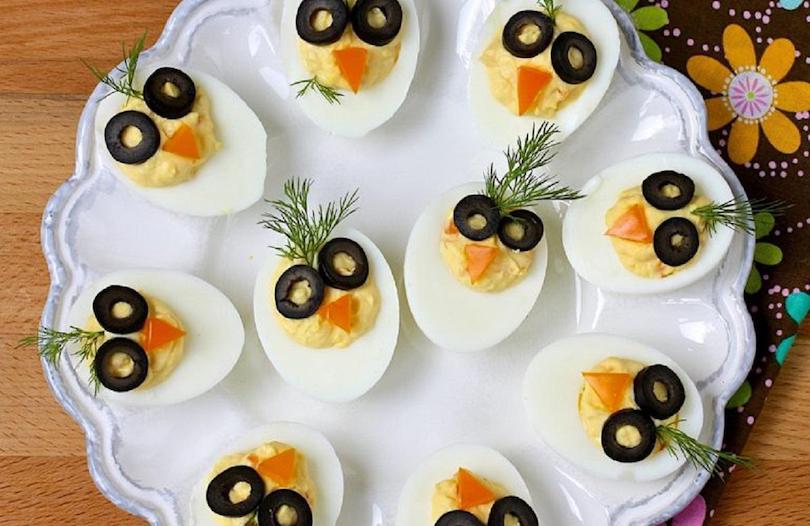 Give your guests at Halloween dinner this devil-eyed treat. With these scary but adorable deviled egg appetizers, you can whet the appetite of your guests for sure. These are easy to prepare at home. Meanwhile, you can add some food coloring to the mayo-and-yolks filling that provides the 'eyeballs' a spooky touch. For realistic touch, add some olives to act as pupils for a fun bloodshot effect.
2. Mummy Hot Dogs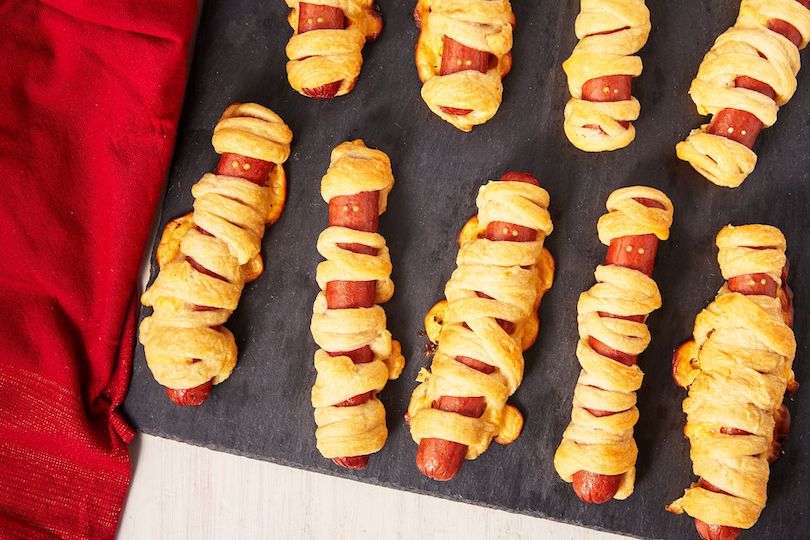 How about mummifying your hot dogs? You simply cannot go wrong with this fun and mischievous mummy hot dog when looking for scary Halloween dinner ideas. Even grownups can't help but smile at this spooky version of hot dogs wrapped in crescent dough roll strips. It will give you a perfect mummy look-alike dish, which you can serve with scary honey-mustard dipping.
3. Blood Red Sangria For Halloween Dinner Ideas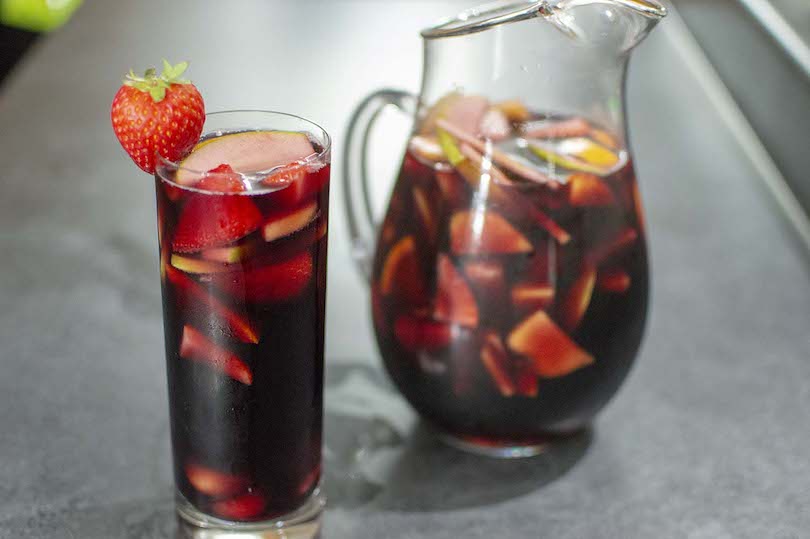 Make a spooktacular impression on your guests with blood-red sangria. It is one of the amazing Halloween dinner ideas to take your All Hallows Night to another crazy level. You can mix it up in a glass pitcher and use grenadine for deepening the hue of your red wine base. You can enjoy and chill overnight while having this drink sitting in your Halloween-decked-up living room. Don't forget to reserve some soda and eerie candy decorations, like edible candy spiders or gummy worms. They will also serve as the fun party starters.
4.Halloween Stuffed Peppers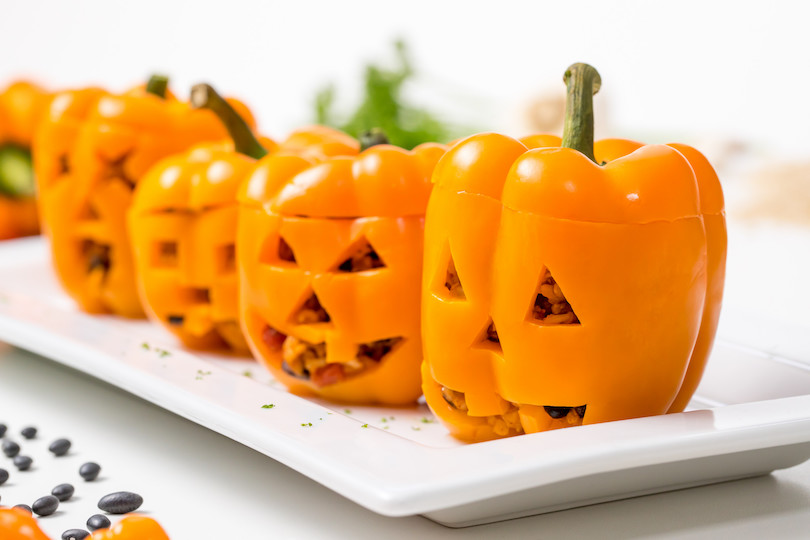 Leave the boring pumpkins and go for this interesting veggie – the bell-pepper! You can carve it like jack-o-lanterns and stuff each one with a mixed grain filling. Carved with freaky faces, these colorful bell peppers will be a fun addition to your Halloween dinner. Moreover, this dish is super healthy yet frightfully good as well. So, do include it in your Halloween dinner ideas this year.
5. Halloween Spider Pizzas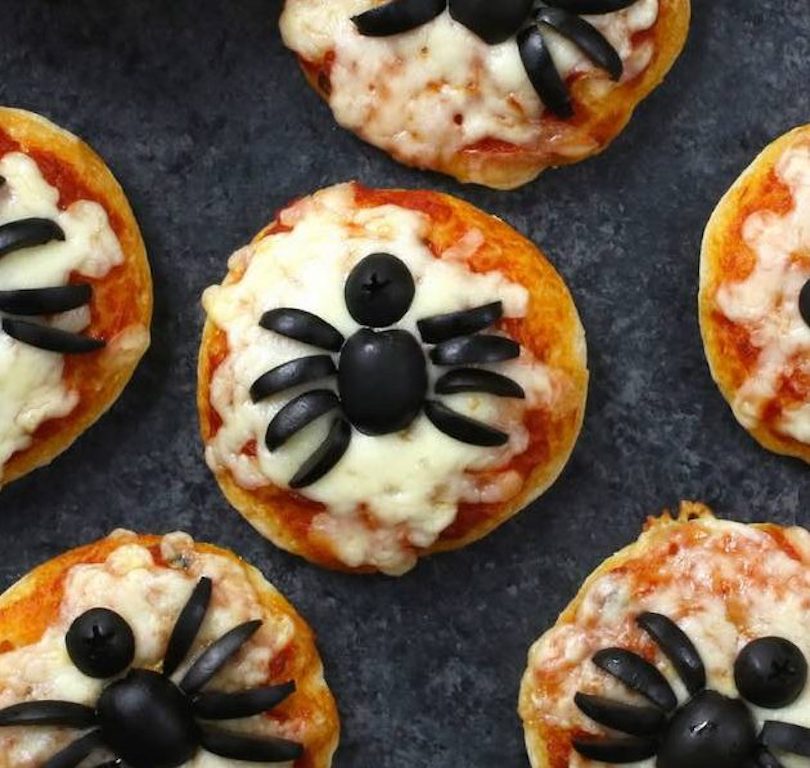 Your kids are going to love the Halloween-themed mini spider pizzas on the spookiest day of the year. With some extra attention and, you can easily create these scary spider pizzas using olives, peppers, or salami. You can even let kids unleash their creative side to add more to this culinary masterpiece.
6. Eyeball Pasta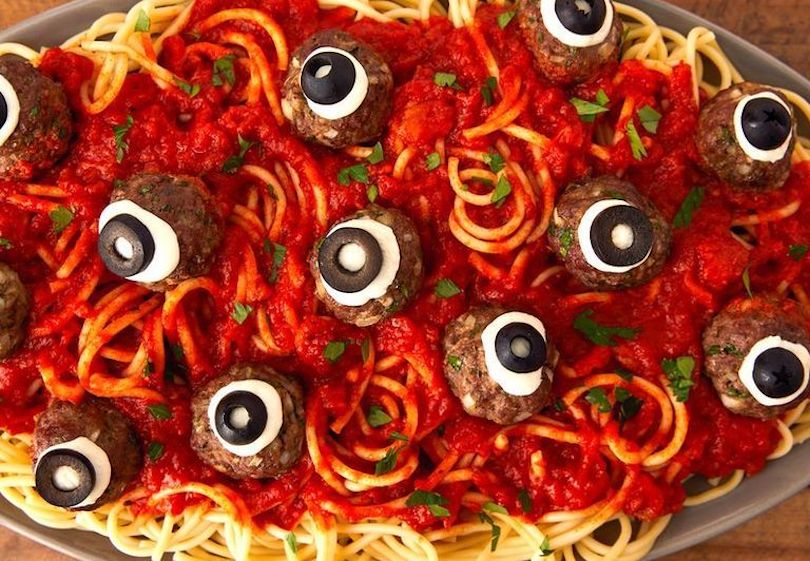 Let us warn you that it is not for the faint-hearted! But it will certainly be a great conversation starter on crazy Halloween dinner ideas. You can top it with ready-made tomato sauce and further finish with the eerie 'eyeballs'. You can make the eyeballs with mozzarella balls and cherry tomatoes. It may appear very gory and ghoulish, but very tasty for sure.
7. Ghost Cupcakes Halloween Dinner Ideas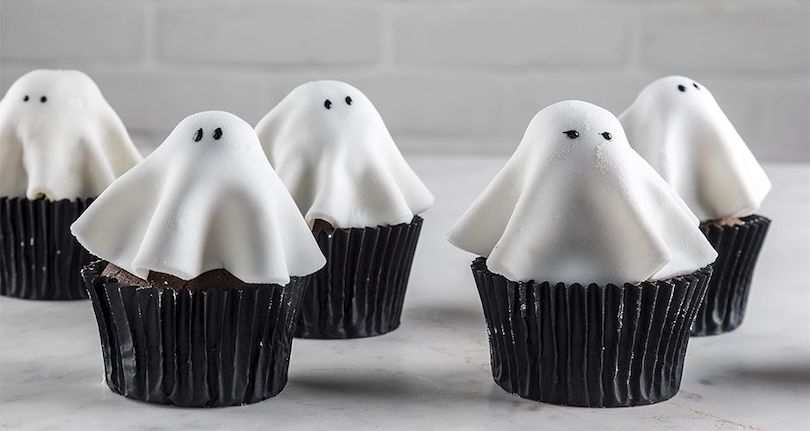 This one is rather cute, though. But surely a fun addition to your Halloween dinner table. The highlight of these cupcakes is the adorable buttercream ghosts! You can easily whip up these spooky cupcakes in your kitchen. But as soon as you keep them on the dining table, they will surely disappear – as not one would resist taking a bite.
8. Mummy Pot Pies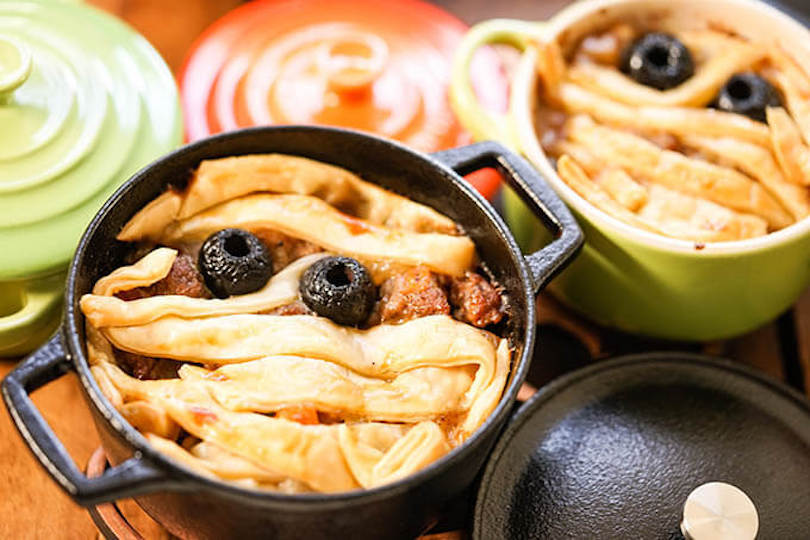 These are cute chicken pot pies for kids, as they are tasty and monstrously cute. You can prepare them with a combination of desired chopped veggies in savory pies. Some of the ingredients to use for preparation are chicken chunks, creamy Alfredo sauce, hash brown potatoes, etc. These are further wrapped with bandages of puffed pastry and eyeballs made of olives.
9. Meatball Monster Sandwiches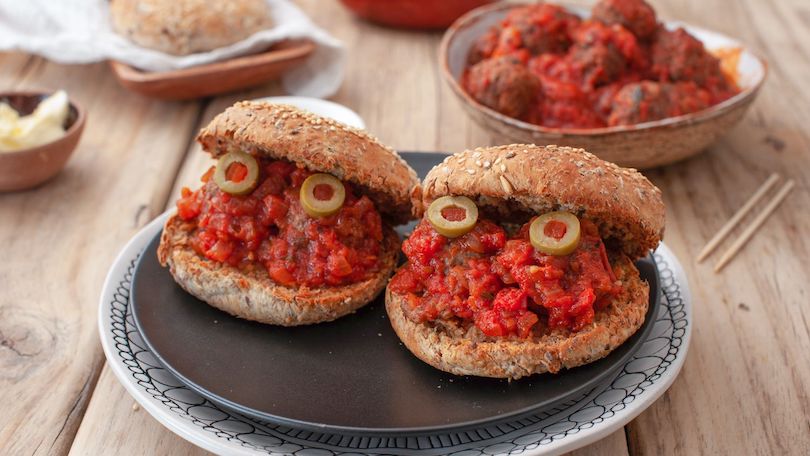 Want to sever a scary yet fun Halloween dinner for your family? Look no further than these impeccably delicious monster sandwiches. You just need five ingredients to make these sandwiches. These are easy to prepare with burger buns, frozen pre-cooked meatballs, jarred spaghetti sauce, and pimiento-stuffed olives.
10. Sugar Skull Dessert Pizza – Halloween Dinner Ideas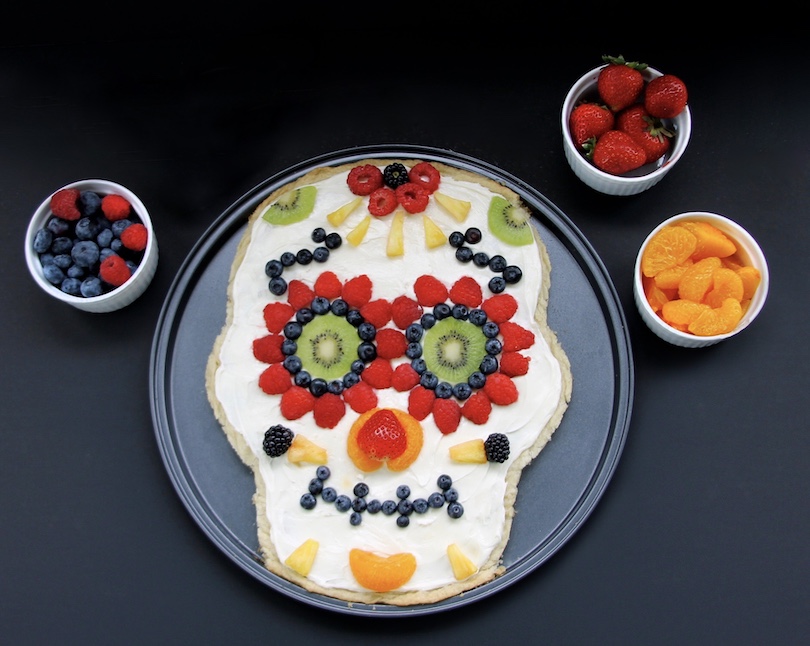 Finally, serve a wickedly amazing sugar skull dessert pizza for Halloween dinner. It is easy to make using a basic sugar cookie dough. It is also very simple to create by layering some cream cheese and fruit frosting on the top of the big cookie in the shape of a skull.
Not just kids, grownups will equally enjoy all the given Halloween dinner ideas for sure. Which one do you like the most? Share with us in the comment section below.