5 Last Minute Christmas Tree Decorations For Lazy Homeowners
There are only two to three days left for Christmas. But if you still haven't put up your decorations, you need to go through the last minute Christmas tree decorations given below. We know that you simply cannot get away with only the Christmas tree decorations. If you want your house to get into a jolly festive feel, you have to ensure that every corner of your house includes something Christmasy. However, you have to begin with setting up a Christmas tree first. But also remember that not much time is there to start your DIY Christmas tree decorations.
But before you start the last minute Christmas tree decorations, you need to know certain hacks before decking up the tree.
Hacks For Christmas Tree Ornamentation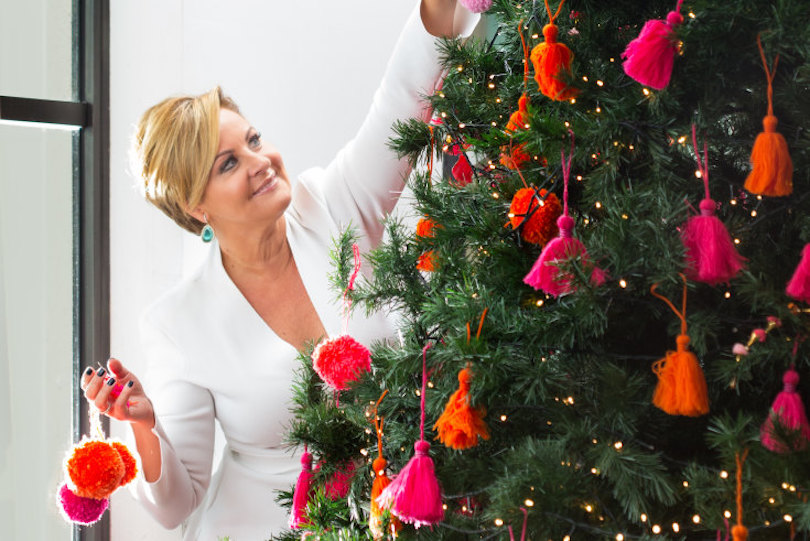 You can begin with mix-matching Christmas tree decorations to create a unique look. Be it modern or traditional, mix and match make a real difference in the festive home decor. However, you need to ensure that the design aesthetic is almost 'perfect' and it must not appear overdone or underdone in any desired way.
The decor items to include are:
Figurine Hangings: Reindeer, Snowman, elves, and raffia bow.
Tree ornaments: Artificial snowflakes, colored baubles of various sizes, pinecones, ephemera, candy canes, cotton snow, tree topper, tinsels, and holiday souvenirs.
Tree Skirts – Square/rectangular/circular, plain/fur.
Wreaths And Citrus/Twig Garlands
Stockings – Readymade or handmade ones in different sizes and shapes are easy to hang around the tree. It also symbolizes good luck, hope, and reminds everyone of Santa Claus.
Christmas lights – Christmas string lights are one of the best decor items to decorate your Christmas tree. It is because these are very easy to handle and manage. It even provides an adequate amount of lighting for a cozy and warm indoor atmosphere.
How To Decorate Festive Tree With Lights?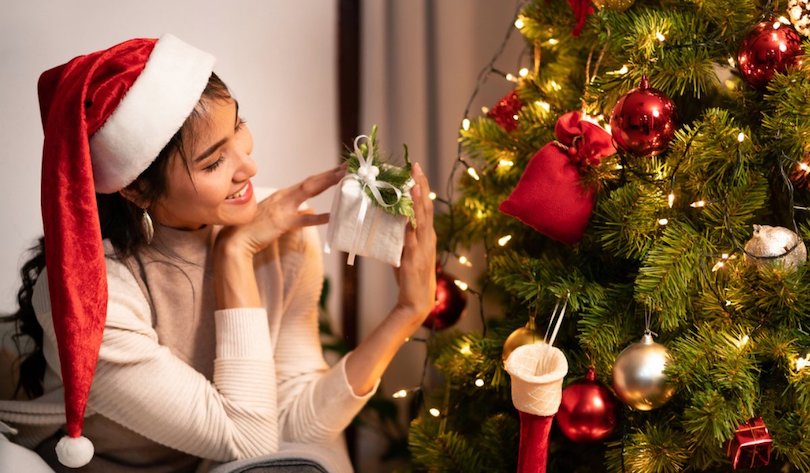 You can easily decorate your Christmas tree and also add a graceful glow to it with lights using the given tips:
Consider the size of your tree before purchasing the lights. So, you will have long enough lights to drape around the tree.
The average number of lights needed for decking up the tree is 100 to 140 per foot of the given space. Nevertheless, it may even range between 600 to 1500 mini lights if your tree is somewhere between 6-feet to 10-feet long.
Think about the type of Christmas lights you want to add.
Choose between battery-operated candle lights, large bulb lights, mini string lights, or a blend of any two lighting types as per your choice.
Decide how to hang your Christmas lights on the festive tree. You can add it horizontally or vertically. Many decorators suggest hanging the string lights vertically, as it avoids the chances of the lights falling with gravity. Hence, it's easier to dismantle after use. Plus, it gives a neater appearance. Generally, you can plug the lights and keep them in place within the branches. And, keep some closer to each other on the outside. This will help in creating an interesting visual depth.
Last Minute Christmas Tree Decorations
Now that you're aware of the tips and tricks to deck up your Christmas tree, it's time to get to know the top 5 last minute Christmas tree decoration ideas. You can choose out of the following Christmas tree decorations to have your own festive haven that looks warm, elegant, and inviting to everyone.
1. Deck Up Your Home With Pre-Lit Christmas Tree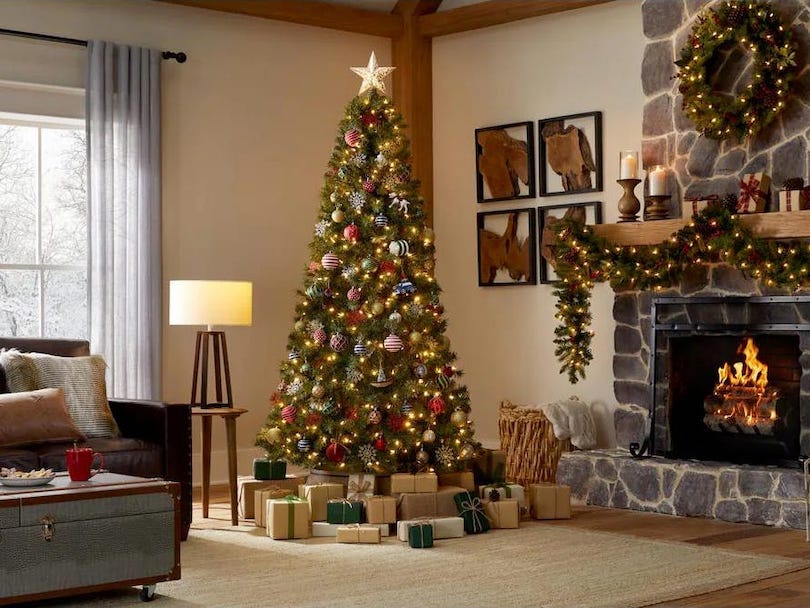 If you are short on time, cut to the chase. You can simply buy a pre-lit Christmas tree and personalize it at home using your favorite ornaments. Many artificial pre-lit trees appear realistic and are available with white, clear, or multicolored lights. There are various varieties of Christmas lights to help you create a perfect wintertime look. All you need to do is simply fluff up the branches a little, plug in the lights, and voila! You can search for the best pre-lit Christmas trees on Amazon.
2. Minimalist Festive Tree Decorations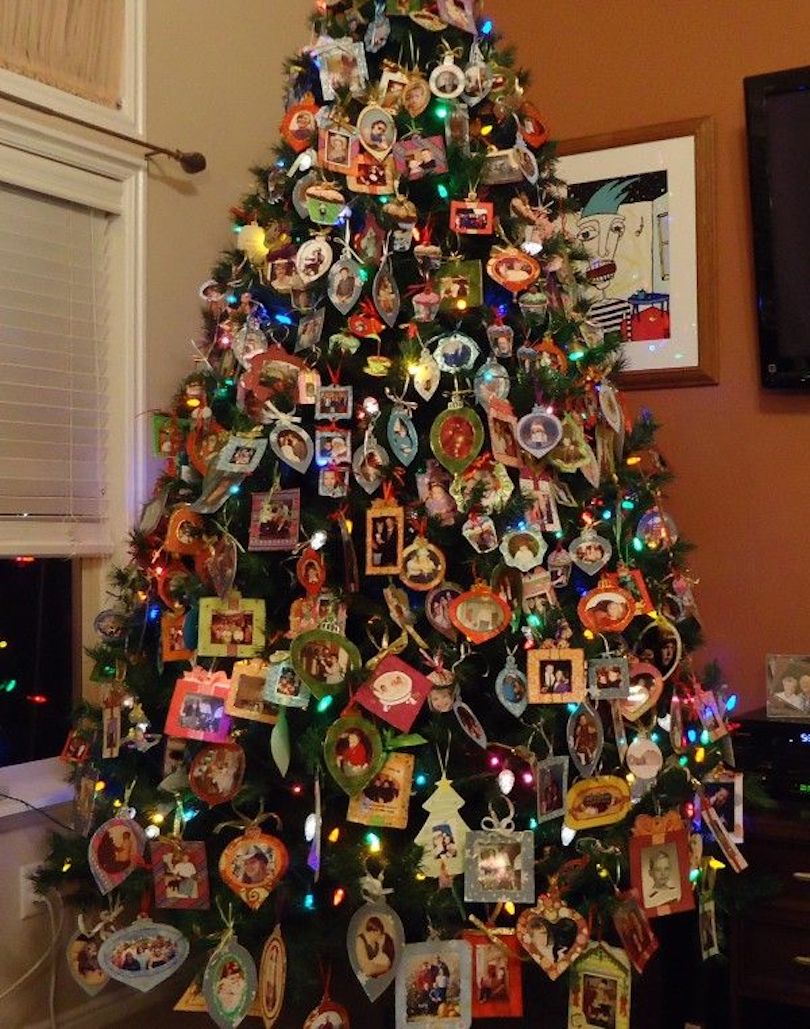 The less is often more. If you believe so, you can go for minimalist last minute Christmas tree decorations. Nothing will give your room more elegant and chic festive vibes than a neutral, uniform color scheme of a decked-up tree. Also, add a monochromatic string of lights on the tree for a joyful mood. However, you can even deck up the tree with fun bulb ornaments. The metallic hues, such as silver and gold, make a great style statement.
Another wonderful decorating option is to hang certain precious mementos on your tree. You can hang them with a ribbon to make them appear like an ornament. Certain precious items could be a special greeting card, family photos, a toy soldier, or your grandpa's old pipe. Whenever you are using certain decor items or ornamentation, you need to make each one count.
3. DIY Last Minute Christmas Tree Decorations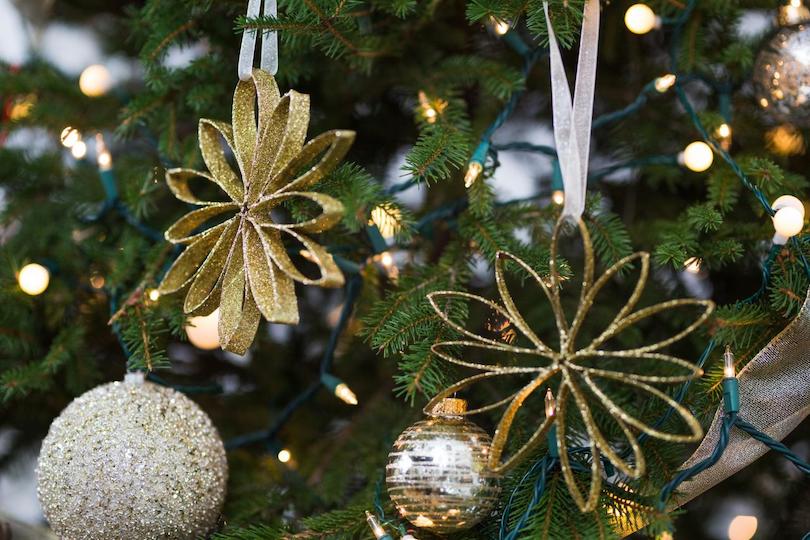 What's another wonderful way to decorate a Christmas tree when you have less time? In that case, you can consider the DIY last minute Christmas decorations. For this, you can ask your guests to create their DIY ornaments to add to your Christmas tree. With handmade Christmas ornaments, not only you and your guests will have fun but everyone will love to share quality time with relatives or friends.
It can be a simple activity to cut out shapes from construction paper or magazines. You can even consider making salt dough ornaments, permanent decorations, and gingerbread cookie ornaments. If you are one of those crafty types, you can try your hand at creating ornaments from clay, twine, or natural materials, like twigs and pinecones. The paper snowflakes could not be simple. All you need to do is simply cut, fold, unfold, and hang the papercrafts on your tree.
4. Try Tiny Festive Trees On For Size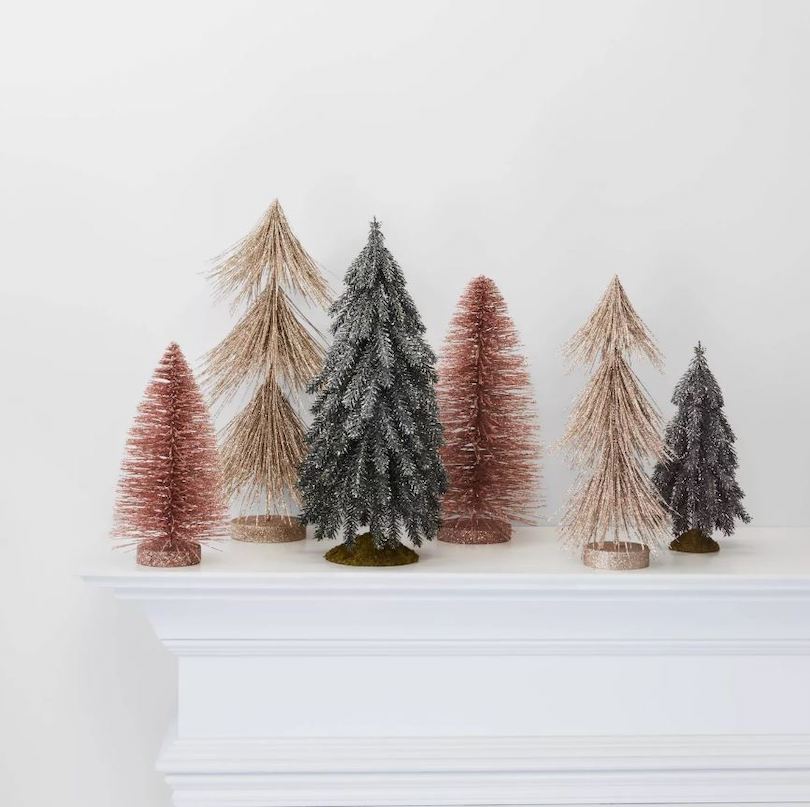 You can also try out another quick DIY Christmas idea. For this, you can consider making miniature trees. You can call them the fun-size Christmas trees to spread holiday magic all around. You can make use of sisal bottle brushes or some triangular-shaped brushes for cleaning cake decoration tips. You can dip the brushes in your green water paint or blast them using spray paint.
When dry, poke its stems within the white base, like plastic foam that hints at the snow. You can further glue on pom-poms or sequins if you have some of them available in your craft box.
5. Create An Alternative Christmas Tree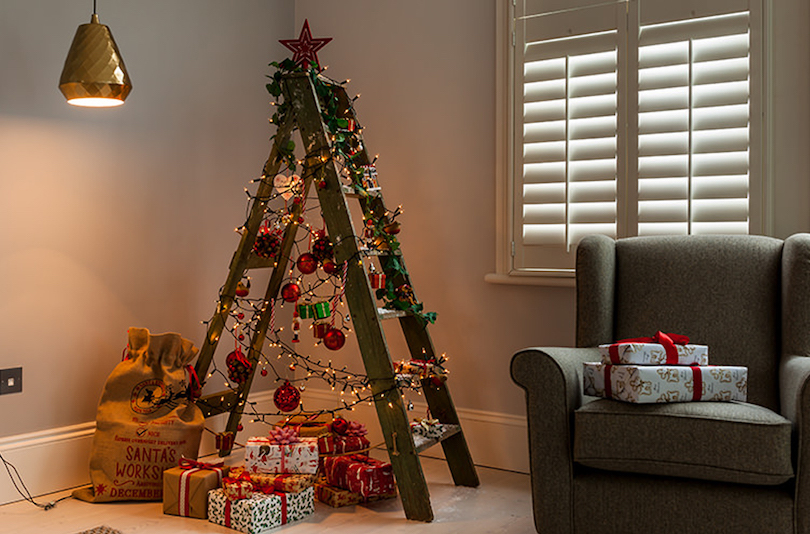 If your desired pre-lit Christmas tree is not available anywhere, you can consider alternating the festive tree decor. You can look for certain simpler things, like a ladder. Further, decorate the ladder with colored, twinkling string lights. Or simply project an image of the tree on a plain wall.
Another fun idea is to stack your books in a pyramid shape and also decorate it like a festive tree. You can even make a tower out of empty beer bottles and deck them up with ornaments.