5 Last-Minute Christmas Decorations For Quick Festive Touch
It's almost Christmas and your decorations are still not up! Don't worry, we all have been there. Fortunately, some quick DIY last-minute Christmas decorations can save your day. In this post, we'll share with you some DIY decoration crafts that are super easy to prepare at home. You can even get your kids involved in preparing these last-minute Christmas decor items at home.
From DIY paper lights to DIY old CD ornaments, you can create amazing decoration pieces yourself. And, the best part is that these decorations won't take up too much time.
So, without further ado, let's find out the amazing Christmas decorations that you can easily prepare at home:
DIY Paper Lights For Last-Minute Christmas Decorations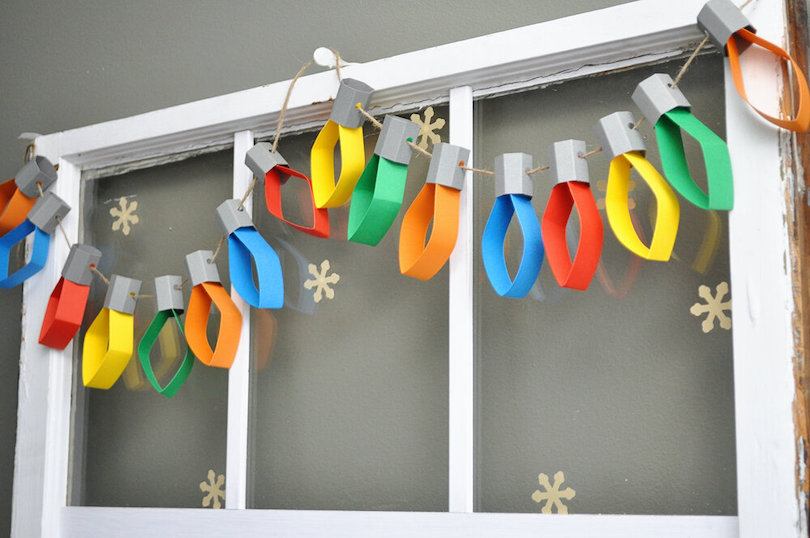 Paper lights are very easy to create Christmas decorations with your kids. The beautiful colored cards in yellow, blue, green, and pink are likely to add festive charm to your living space.
What You Need:
Scissors, different colored cards, glue, string, blue tack, and hole punch.
Method For Last-Minute Christmas Decorations:
1. Cut the colored cards into long strips. You have to cut them to the same length.
2. Then, decide which particular strips you want to thread through different strings. The strips must be hole punched through either side. After that, glue the ends together.
3. The card in which you'll use the light must be folded in half and also bend in the middle. After that, you have to glue either end within the card.
4. Once you use all the cards, you need to thread the string via each light. Also, decide where to hang it. You need to use the blue tack for sticking the string on your mantelpiece or wall.
Painted Pinecones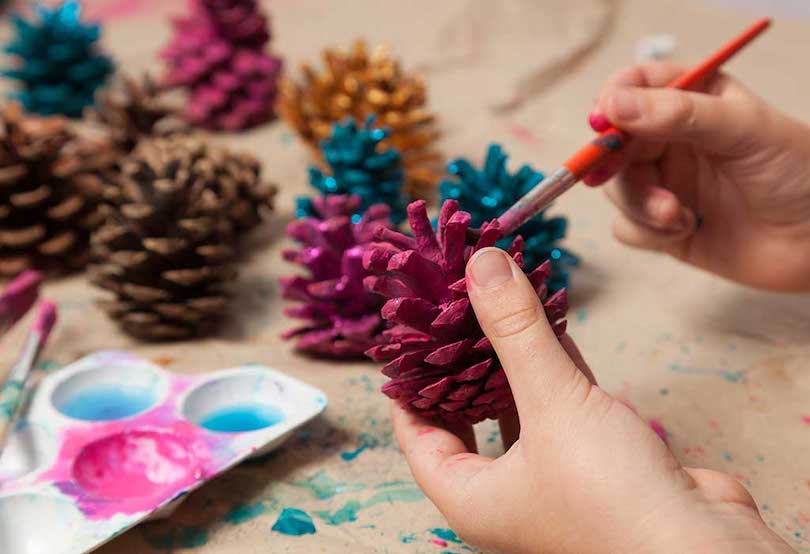 This is another one of the very simple Christmas decorations to try with your kids. You can give your kids some pinecones and different colors to paint them in various hues.
What You Need:
Pinecones, glitter (optional), string, paints, and paint brush.
Method:
1. Pick some pinecones from a local park and bring them home.
2. Make sure they are nicely cleaned and dried before beginning to paint them.
3. Now decorate them using normal paint or glitter paint, as per your choice.
4. Once all the pinecones are well dried, you have to put them around your house for decorations. Also, add a nice ribbon and even hang them on the Christmas tree.
Sweater Ornaments – Last-Minute Christmas Decorations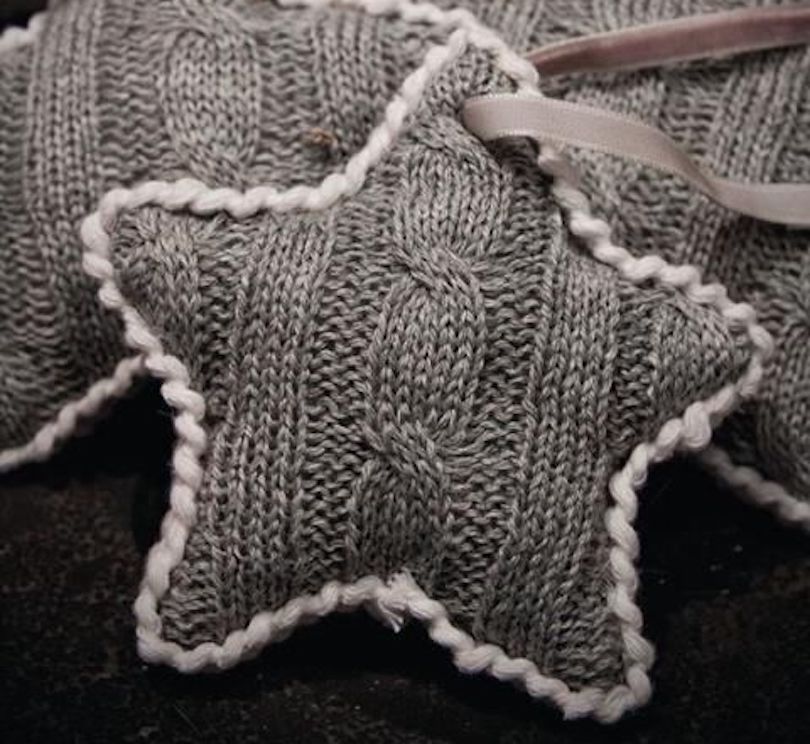 Do you have old sweaters lying in your cupboard for years? Why not turn them into different shapes and create your last-minute Christmas decorations?
What You Need:
Old sweaters, scissors, and strings.
Method:
1. Collect old sweaters of any color or different colors.
2. Cut different shapes, such as hearts, stars, and others, using scissors.
3. Add a string or hook onto each shape and start hanging the little decorations on Christmas trees or other areas in your house.
DIY Eucalyptus Bell Trees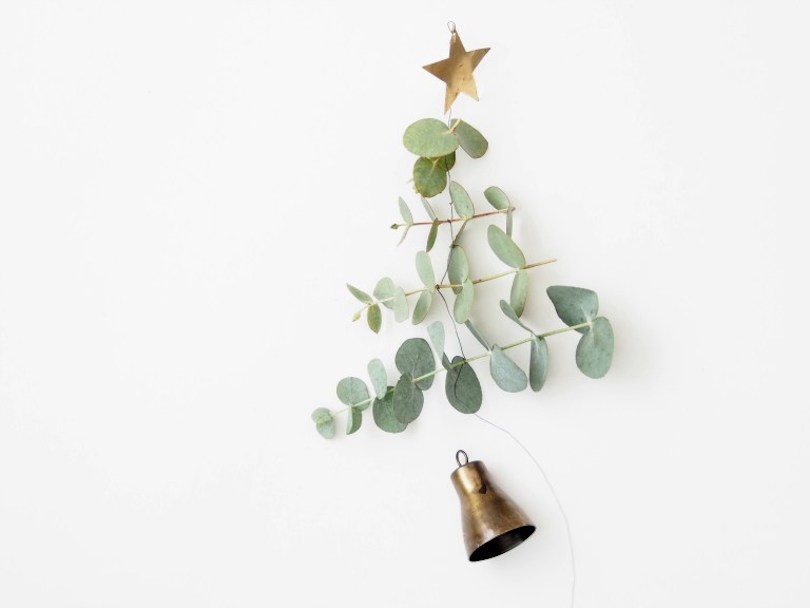 Another last-minute Christmas decoration for your home is the DIY Eucalyptus bell trees. These are also very easy to create using a few supplies.
What You Need:
Eucalyptus branches, wire, bells, star, and pliers.
Method For Last-Minute Christmas Decorations:
1. Cut Eucalyptus branches in different lengths.
2. Add a star to the wire.
3. Also, start adding branches and other decor hangings along with the bells.
Broken CD Last-Minute Christmas Decorations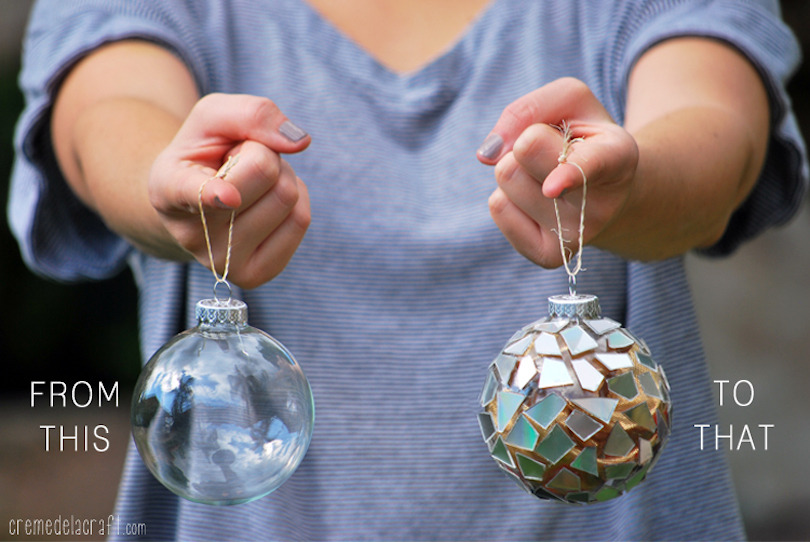 You can upcycle old CDs by cutting them and sticking them on glass ornaments. You can even use a clear bulb and glue colored or metallic paper pieces on it. This will help you create different-looking Christmas tree hangings.
What You Need:
Old CDs, glass ornaments, clear bulb, glue, and string.
Method:
1. Take glass ornaments or tiny balls and start sticking old cut CD pieces onto them.
2. You can even consider adding metallic paper pieces to it.
3. Add a string on the top of each metallic ornament.
4. Hang the decoration pieces on the Christmas tree or other areas of your home.