Prepare Cherry Cheesecake Brownies For Christmas Dessert
Do you like cheesecakes, cherries, and brownies? If so, here's a delicious Christmas dessert recipe for you – the Cherry Cheesecake Brownies. This yummy treat offers you a perfect taste of festivities during the Christmas gathering.
Nothing can beat the taste of chocolate and cherries together. When combined in a decadent dessert form, it becomes one amazing treat to enjoy with your family and friends.
Given below is a step-by-step guide to preparing the tasty DIY cheesecake brownies using chocolate and cherries
Materials Needed For Christmas Dessert:
1 or 2 mixing bowls, mixer (stand or hand), assorted utensils, measuring tools, and 8-inch-by-10-inch pan or baking dish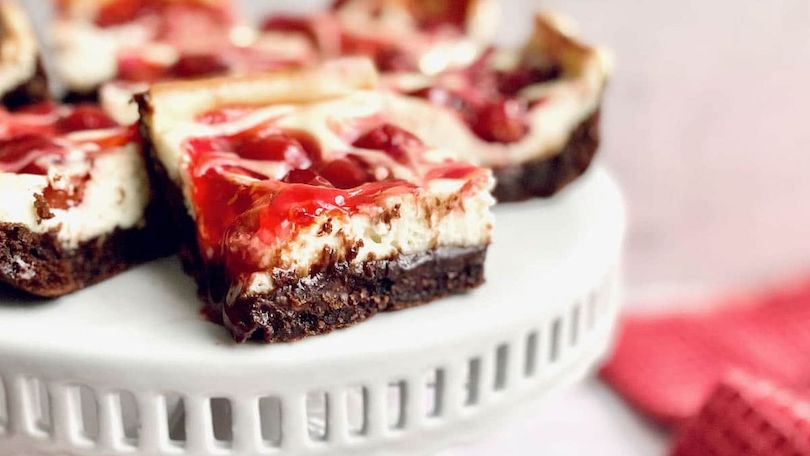 Ingredients for Christmas Dessert:
18 ounces of chocolate (double) brownie mix, ¼ of cup water, ⅓ cup of canola oil, 3 large eggs, 2 packages of cream cheese, ¼ of a cup sugar, 21 ounces of cherry pie filling, and 1 teaspoon of almond extract.
Instructions to follow:
1. Pour the brownie mix, water, oil, and one cracked egg in a mixing bowl. Further, stir it together until the batter gets smooth.
2. Take a greased baking pan or dish and pour the unbaked batter into it.
3. Take a separate bowl and beat the cream cheese until the batter is smooth. Further, add sugar, almond extract, and two eggs. Continue to mix the cheesecake batter until lumps get dissolved. However, the small lumps may be visible but that's alright.
4. Furthermore, take a spoonful of cheesecake batter and start spreading it across the brownie mixture in a proper grease pan.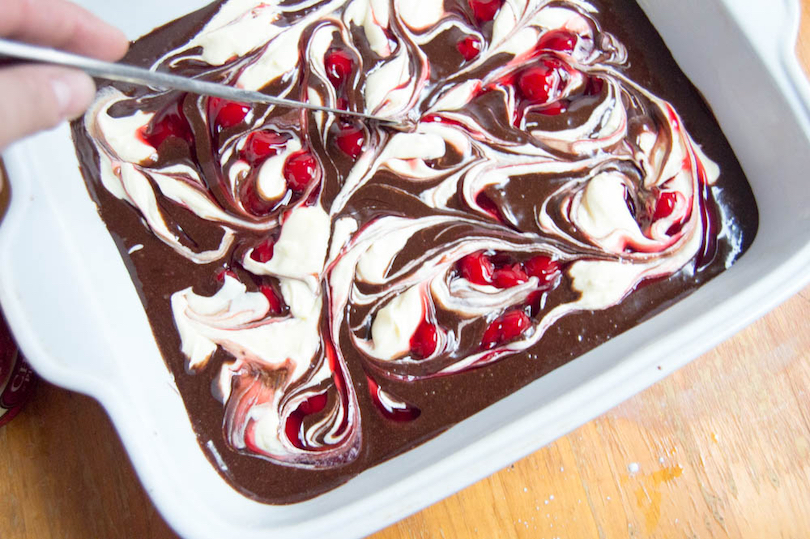 5. Next, add the desired amount of cherry pie filling on the top of the cheesecake batter. It's recommended to add 21 ounces of it.
6. Mix the cherry pie filling in the cheesecake batter along with a butter knife. Meanwhile, you have to make sure not to disturb the brownie layer.
7. Further, bake the cherry cheesecake brownie at 325 degrees for around 45 minutes. You got to keep watching the dish to ensure that the edges don't get too brown.
8. Next, remove the cheesecake brownie when it's done. Allow it to rest for 30 minutes before transferring to the fridge.
9. Keep the fish in the fridge for at least two hours.
10. Serve the cherry cheesecake brownie by cutting it into 12 squares.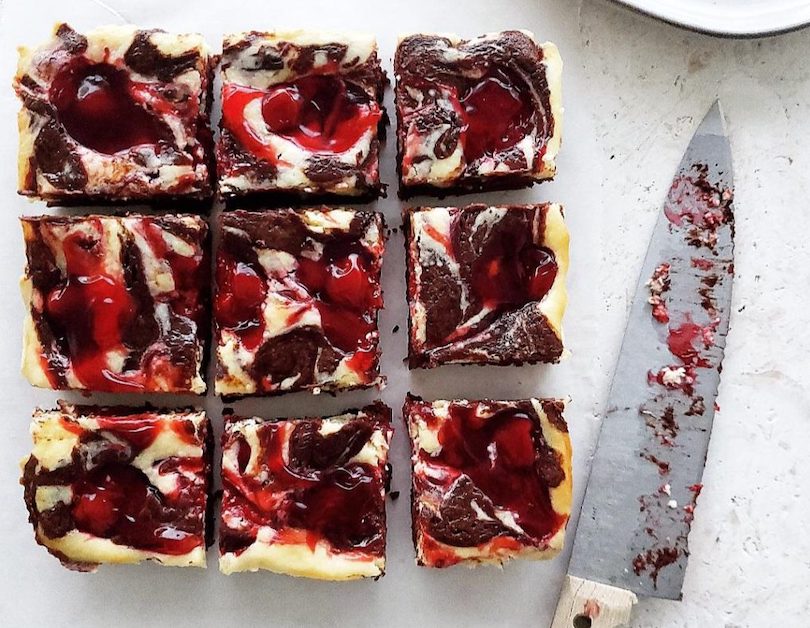 Via: FoxNews