ASB Nautilus: First-Ever, All-Glass Hot Tub Illuminates From Its Pool Floor
Nothing can beat the ultimate luxury experience of relaxing in a hot tub. But taking that luxe feel to another level, Bavarian company ASB Architectural has come up with a first-ever all-glass hot tub, dubbed ASB nautilus. What's unique about this all-glass hot tub is that its pool floor gets illuminated with color-changing LED lights. This means that you can elevate your mood visually with the colored lights while relaxing in the bubbling water. All thanks to the integrated LEDs, the hot tub turns into a spectacular designable object.
According to Christof Babinsy, Managing Director at ASB, the hot tubs are quite expensive but still, no model meets the perfect design requirements. Most of them are either too plastic or need to be set on the floor level.
Therefore, the company decided to come up with the Nautilus with its upmarket design. Plus, its all-glass body harmoniously blends into the surroundings. So, it's easy to set up at any interior or exterior living space.
This hot tub is easy to clean and personalise
The four sides of the safety glass walls remain clear at all times. Furthermore, the panels are easy to clean, unlike different plastic alternatives, at a single press of a button. The experience becomes alive as the LED color accents and the jets are on.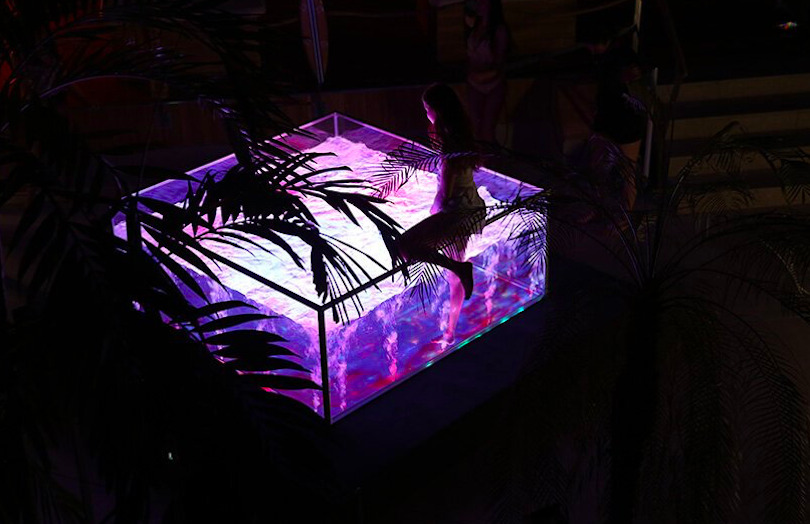 It is further available in three different versions. The first comes integrated with a 5cm-wide LED rail under its floor to help strong color accents. The second one is set on the completely illuminated flooring to emphasize the color effects. And, lastly, the third model goes a step closer with a multimedia floor that displays personalized content, such as underwater shots to family photos.
Set up time? Within an hour!
Besides its boundary-setting design, this glass tub delivers considered services, user experience, and easy installation. You can easily assemble the whole glass tub in less than an hour. This truck will get delivered to your home by a fork truck and set down at its designated space while adjusting the tub accordingly. Furthermore, the hot tub includes all essential features, such as a cover, height adjustable feature, steps, filter system, and powerful heating unit.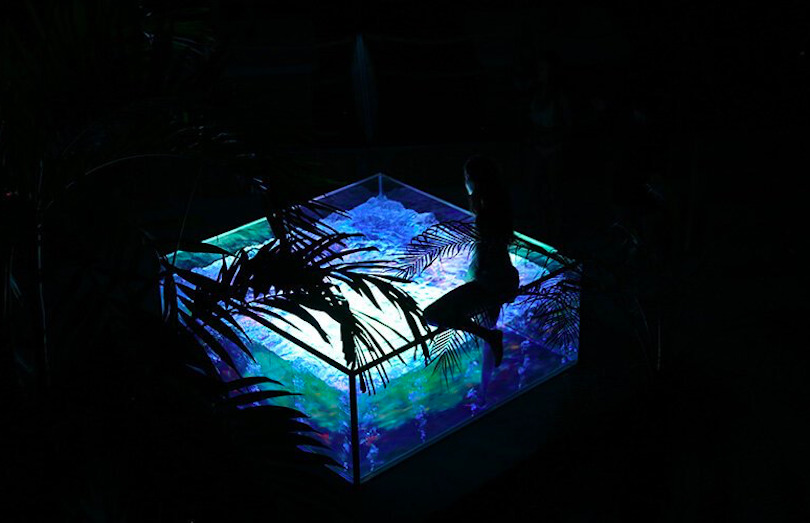 All these elements are very easy to control through a smartphone app for a custom spa session. Using the app, you can control everything – from the heat to the power of the bubbles and the colored lighting effect. Hence, it's a perfect unit for offering you a fascinating experience that adds a new aspect to your reality. However, ASB Nautilus does not come with benches, seats, headrests, or jets. But if you like its design concept, it's indeed a great unit for your property.