7 Best Workout Equipment For Building a Home Gym
While hitting a gym has become a norm these days, it's not for everyone. After all, it's crowded, expensive, and even smelly at times. Even worse, you got to travel to reach a gym. This makes it more difficult for many to take out time from their busy schedule to go to the gym. But if you are lucky enough, you've got another good option. That option is to build your home gym.
Yes, it would cost you a lot more initially. But when you calculate the increasing gym membership fees, building a home gym would be a wide investment. Moreover, it will pay for itself when in the long term. However, it depends on you how frequently you use your gym. The best part is that you don't even have to travel anywhere to workout. You just have to get up from your couch and hit your gym at home. Moreover, you can workout as per your schedule. So, no need to exercise as per the availability of your instructor.
Although all these things seem easy to do, it's quite hectic to choose the right fitness gear. You'll surely get confused on what treadmill, elliptical, or any other gear to choose. We don't recommend you to purchase all of them together, as it would be very expensive. It's best to simply buy one of two pieces of equipment first. And, then gradually increase your gear depending on your workout requirements.
For instance, if you are a cyclist, you can consider buying a stationary bike for yourself. For runners, a treadmill is a good at-home fitness gear. Likewise, there are various gears to consider as per your workout preferences.
What home gym equipment do you need?
There are various workout machines, like stationary bikes, boxing equipment, yoga mat, etc. to buy. However, which one is the best out of ample options online? Given below are the 7 best home gym equipment that we think are the best for anyone who is planning to create their personal workout space.
Peloton bike for home gym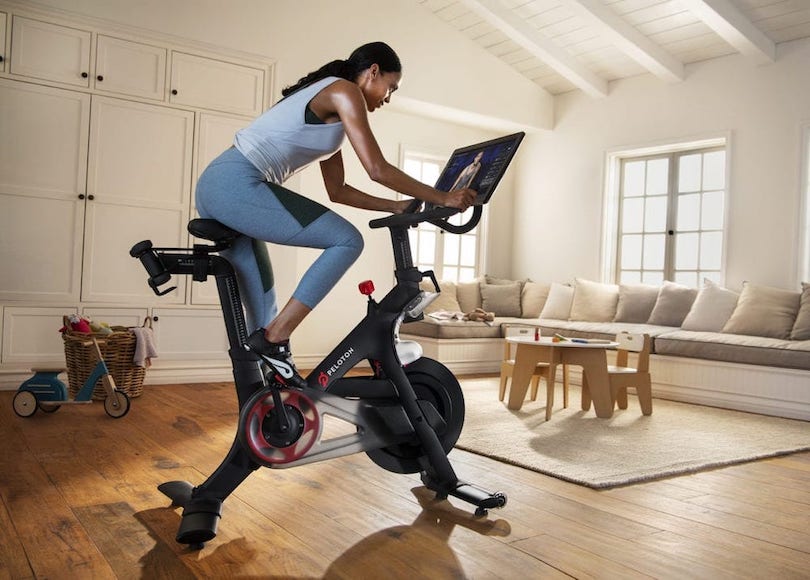 Have a look at this cool stationary Peloton bike. It is one of the most convenient ways to enjoy an indoor cycling experience. Moreover, this smart bike offers you a completely immersive experience with its live-streaming classes directly from the company's NYC studio. It means that you will get 24-hour access to your cycling classes within the comfort of your home.
NordicTrack Commercial Treadmill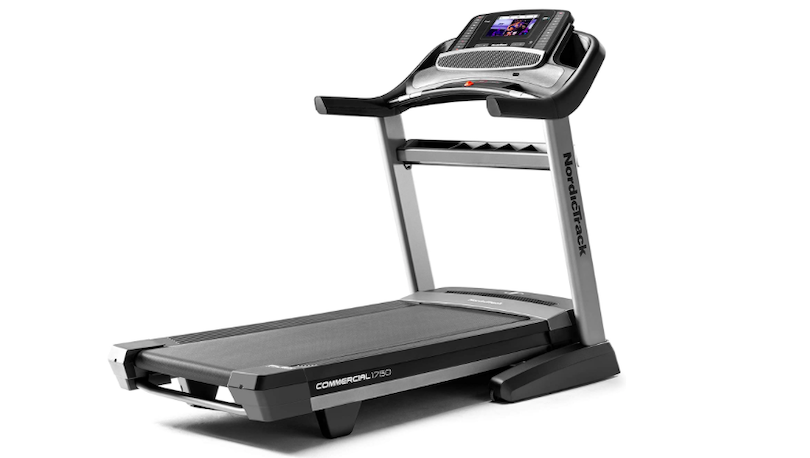 NordicTrack Commercial Treadmill comes with 30-Day iFIT family membership Included. It offers you live streams and on-demand workouts on the equipment itself. You can add up to 5 more users with you to enjoy the workout session with others. For an immersive experience, the treadmill has around a 10-inch HD touchscreen that streams various on-demand online workouts directly to your equipment. It even offers you easy statistics tracking with its Smart Response motor. Hence, you get effective cardio and running training. With its 300-pound user capacity, the reliable treadmill comes protected with a 10-year frame warranty.
Sole E95 Elliptical with Built in Speakers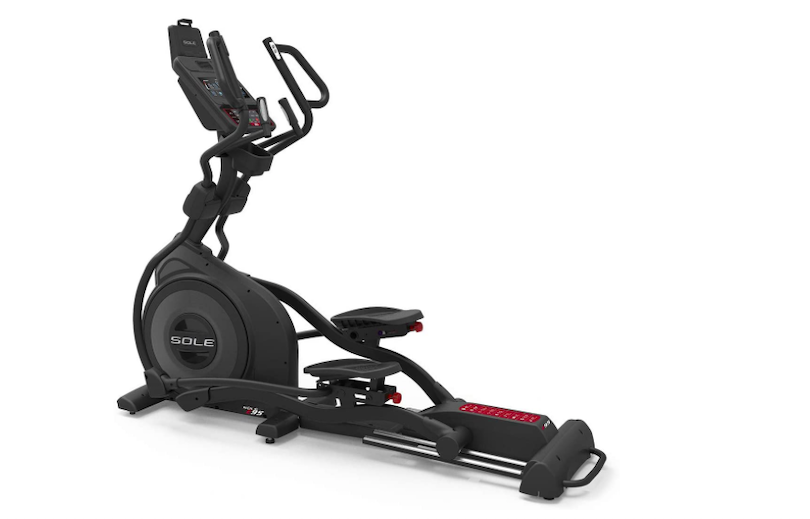 Sole E95 Elliptical trainer system has around 400 lbs of maximum user capacity. The elliptical comes with USB, tablet, and phone charging features. It even includes 1- listed programs, including a heart rate monitor, chest strap, and pulse grips.
The chest strap even includes a sound system and cooling fan for better experience and comfort. The best part about this equipment is that it's adjustable as per the requirements of the user.
The Mirror For Home Gym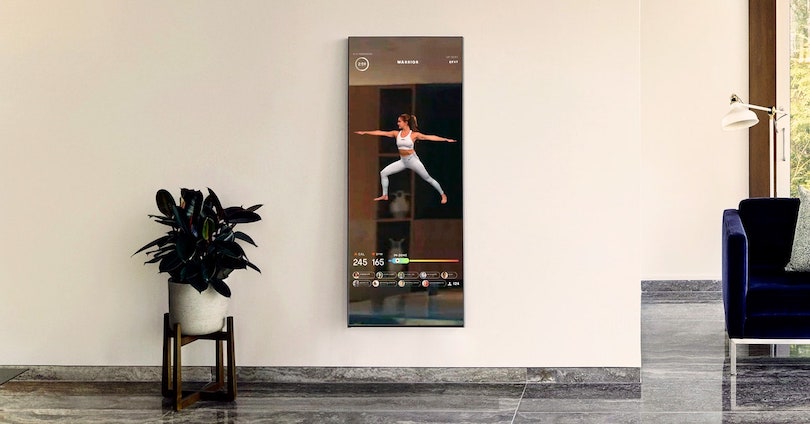 The home gym equipment may seem to disappear if not in use. That's why the Mirror offers you an interactive home gym experience. It caters to a wall-mounted or standing mirror when it's not used. But when you turn it on, its LCD behind its reflective surface comes to life. It further connects you to virtual personal trainers with stereo sound.
This immersive mirror even monitors your heart rate and track various activities to show your performance at the end of each workout session. This way, you can see your achievement for the day. And, further, push yourself to achieve your target soon.
Gaiam Yoga Mat For Home Gym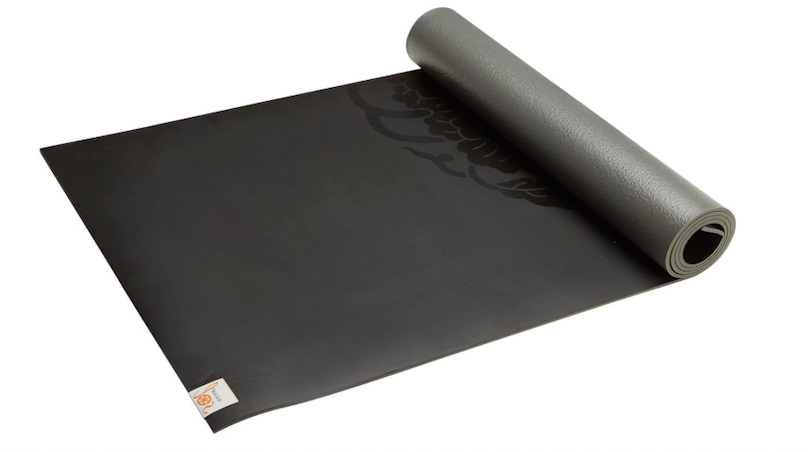 Bring home this Gaiam yoga mat for your home gym. It is an extra thick mat. It has lightweight PVC backing and extra-thick cushioning to make this mat highly durable. This made is the result of closed-cell construction for sealing out sweat and odor while working out.
Since its topcoat keeps away moisture to keep the surface dry, you get a better grip when working out. And, when not in use, you can store the mat in its respective mat bag.
FightCamp Personal For Home Gym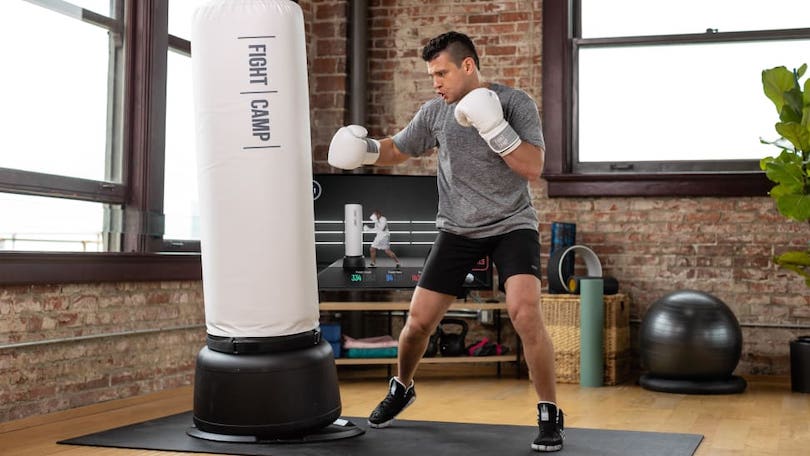 FightCamp Personal is another great piece of home gym equipment. It offers you everything that you require for training. You even get studio-quality equipment, on-demand workouts, and access to professional trainers. It even includes punch trackers, quick wraps, premium boxing gloves, free-standing bag, and bag ring.
This equipment is ideal for individual users, as it trains only one person at a time. You can bring home this expert equipment to explore new workout limits. Meanwhile, you will feel more encouraged to take out time from your hectic schedule to practice boxing.
Bowflex SelectTech 552 Adjustable Dumbbell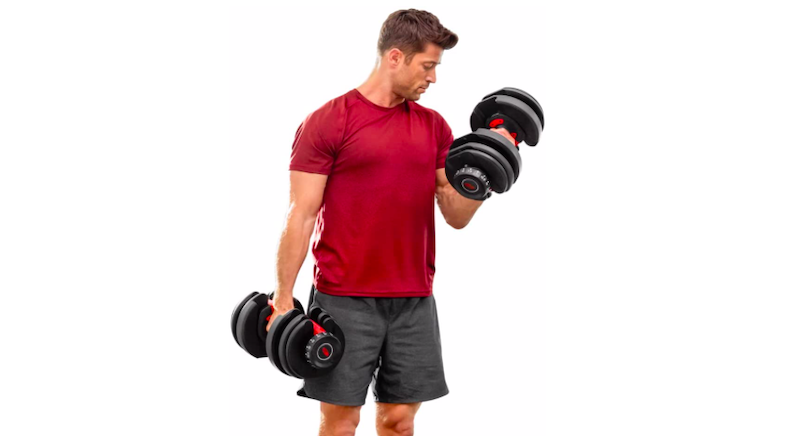 Have you ever imagined adjustable dumbbells? Well, here are the ultimate Bowflex SelectTech 552 Adjustable Dumbbell that comes with one year of JRNY Membership. The best part is that each dumbbell can adjust from 5 to 52.5 pounds. It easily adjusts in 2.5-pound increments and goes all the way up to 25 pounds. So, say goodbye to the 15 different sets of dumbbells cluttering your workout area.
Another good thing about these dumbbells is that they can rapidly switch from one exercise to another by simply turning a dial. It even boasts a durable molding around its metal plates to offer you a smooth lift-off for quieter workouts.
And, due to its wider weight range, you get to perform heavy exercises, like lunges and shrugs. You can even indulge in lighter exercises, like raises and curls.