Nestron Cube Two X Tiny Home Fulfills Your Space-Age Dream
Seems to be coming straight out of a futuristic urban suburb, the Nestron Cube Two X takes you a step closer to your space-age dream. This is a next-generation modular tiny home with extra space and panoramic views outside its large skylights and windows. This ultra-modern tiny house supports smart yet very simple aesthetics.
Cube Two X Tiny Home With More Space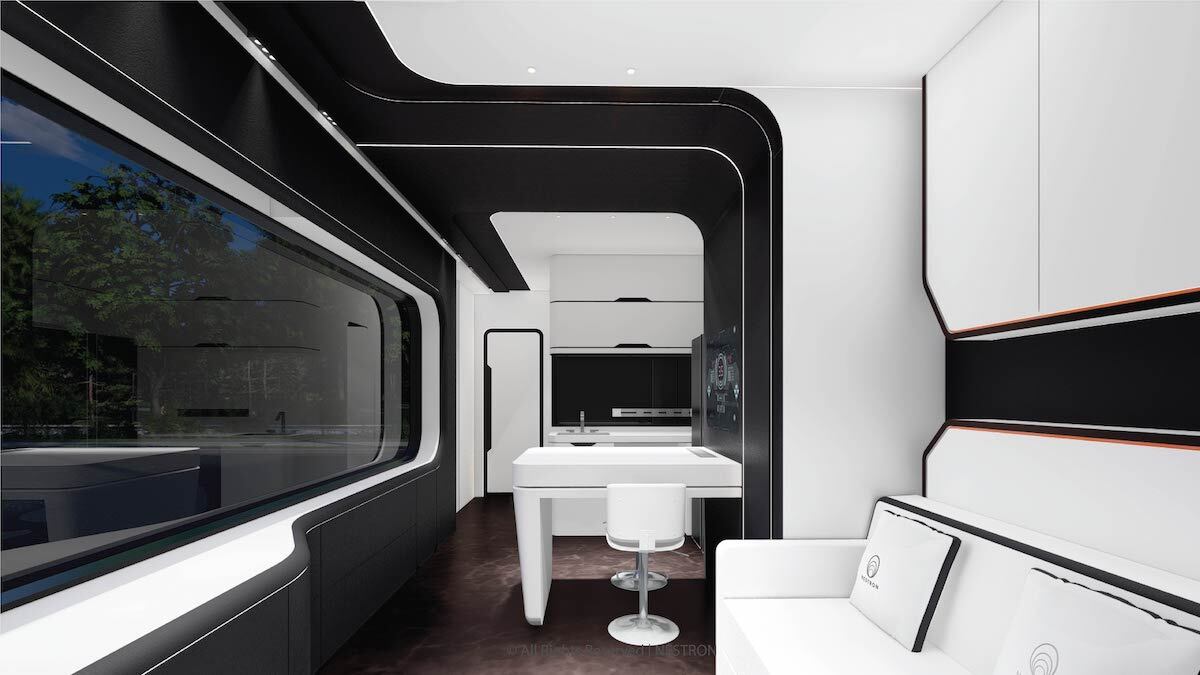 Nestron's Cube series has come a very long way since its first single-room C1 shelter pod that it released in 2020. But everyone is not comfortable living in a tiny studio abode of only 14.5-square-meter. That's why the team of the Cube came up with the new 3-4 person Cube Two. And, now they have brought the Cube Two X (C2X) with 30-percent more living space than the Two.
Singapore-headquartered company has expanded the Cube Two X with an extra 1.3-meter space compared to the Two. The new version also has a 10-meter more width than its predecessor. However, the height is the same at 3.1-meter. But the depth expands up to 3.5-meter. You can immediately notice the additional width that supports the combination of a floor-to-ceiling window, landscape-style picture windows, and double front doors. Due to its wider doorway, it's easier to move large furniture items in and out of the tiny cabin.
Integrated With Smart Technical Features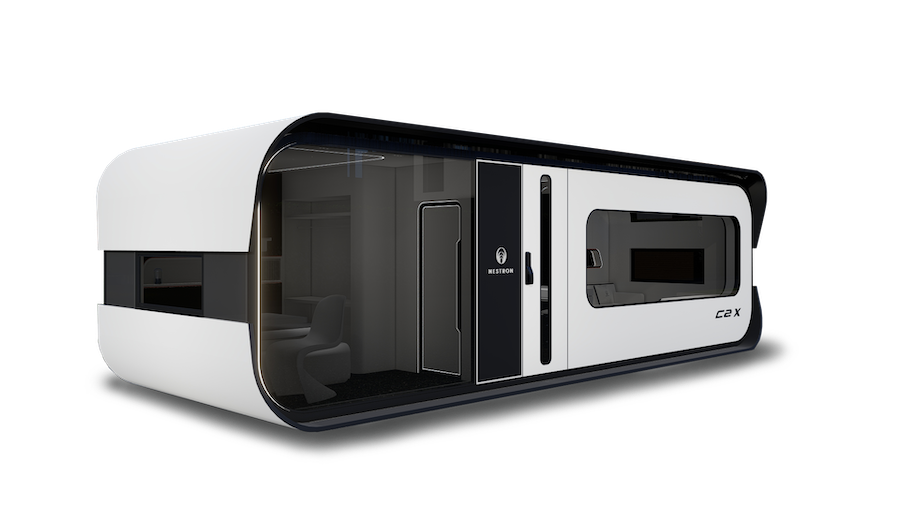 The company has also integrated the cabin with technical features, like digital locks, motion-sensing lights, electric blinds, and a digital music player. It further offers optional add-ons, like wall-mounted tablets, smart mirrors, smart kitchen appliances, automatic sliding doors, smart toilets, and smart furniture.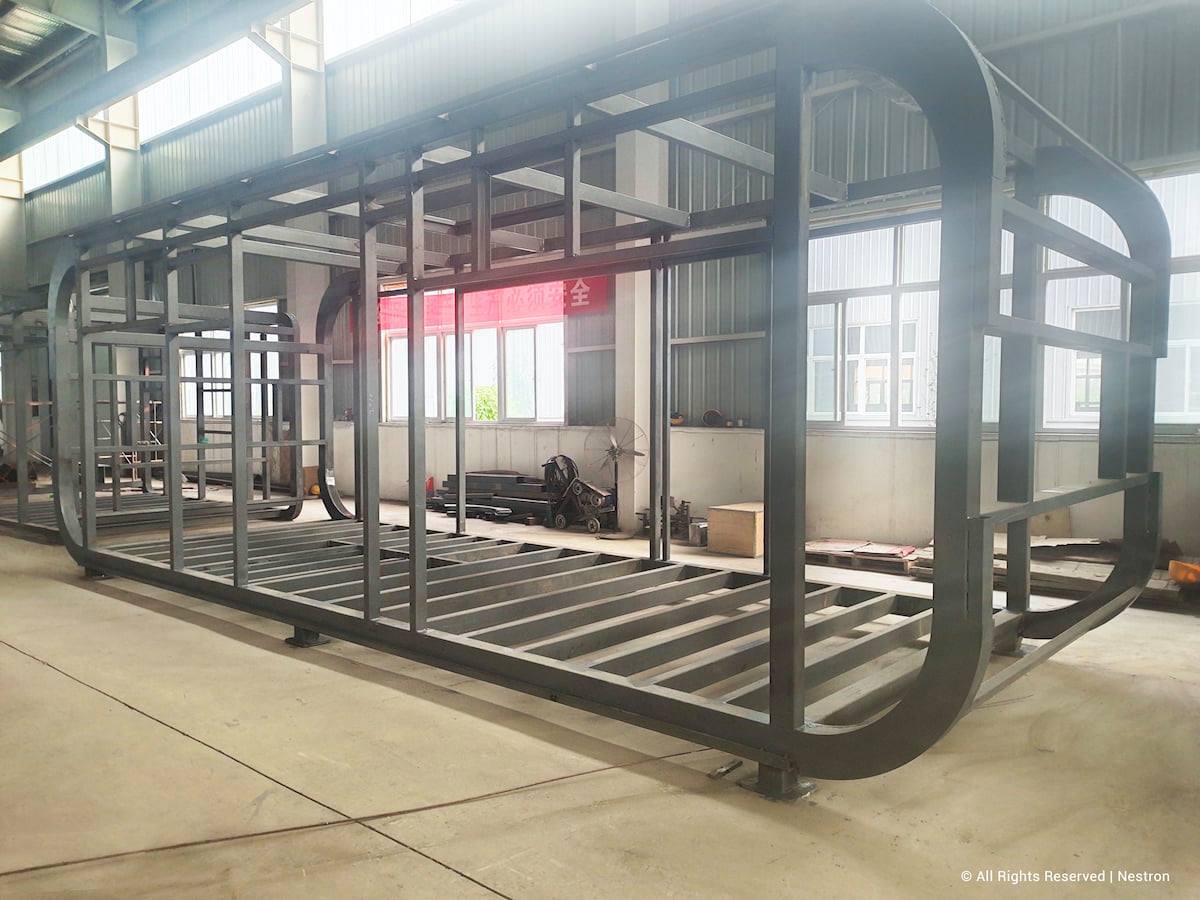 Inhabitants can enjoy the smart amenities on their own or simply integrate them through different platforms, like Amazon Alexa and Google Home. Nestron is even planning to integrate it with the "Canny" AI system. This AI integration is expected to deliver a more integrated smart home experience to benefit Cube occupants from the time they wake up till they go back to sleep.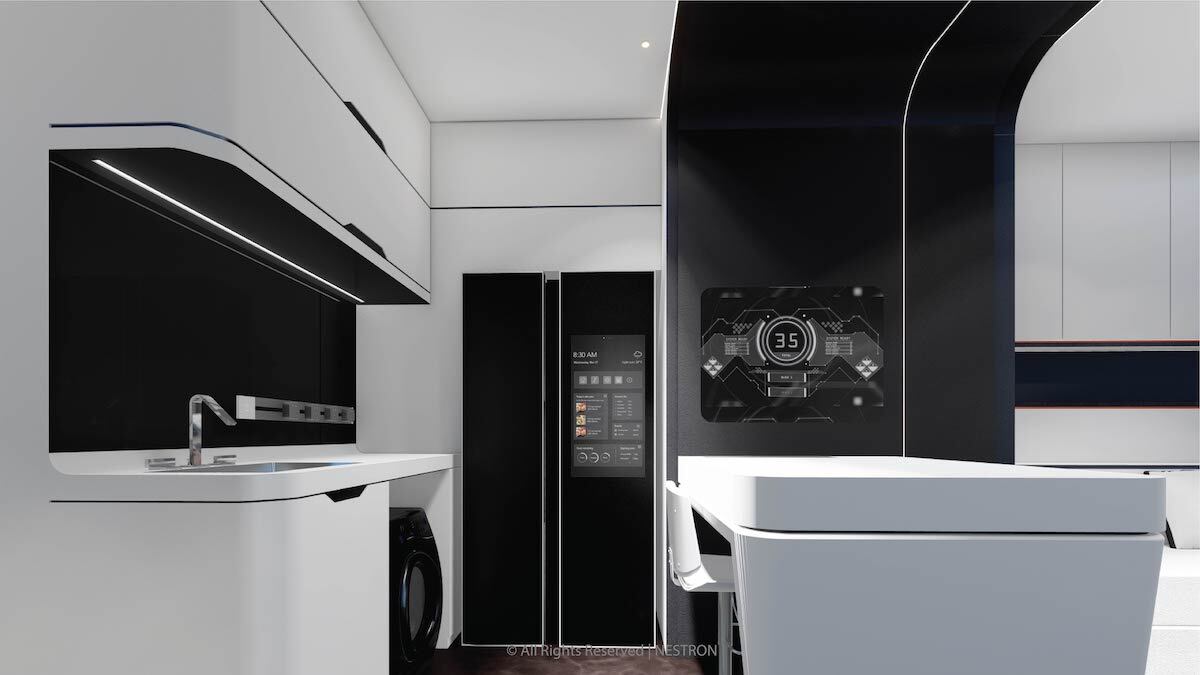 If you're concerned about its lack of foundation, the company has also created an insulated and galvanized steel-framed structure that's resistant to natural disasters, like earthquakes, typhoons, and hurricanes. It can also be customized for fortification solutions for people who need something extra.
Minimal Carbon Footprint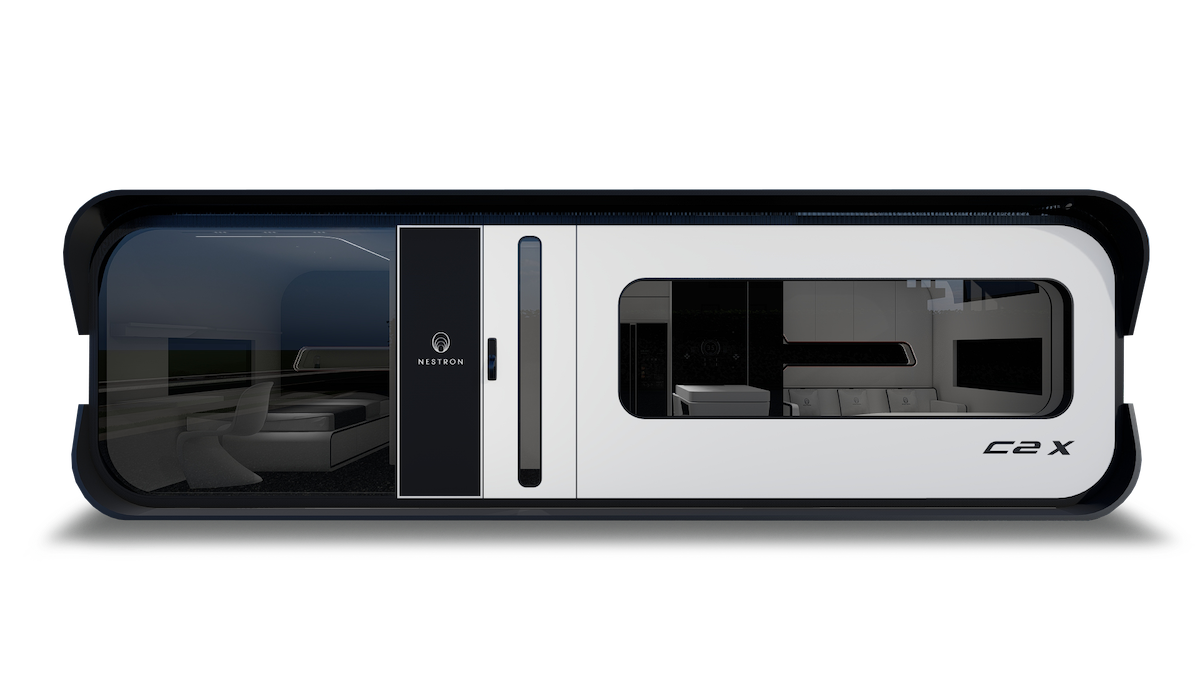 To ensure that it has a minimal carbon footprint, the tiny home consists of 90% of recyclable materials. And, it even offers a 50-years structural warranty. So, you won't have to send it for recycling for up to 50 years. For encouraging sustainable living, the tiny cabin even offers proper off-grid solutions, such as composting toilets and battery/solar electrical systems. You may even hook it up to the local sewer, gas, water, or electrical infrastructure as per the building regulations in your area.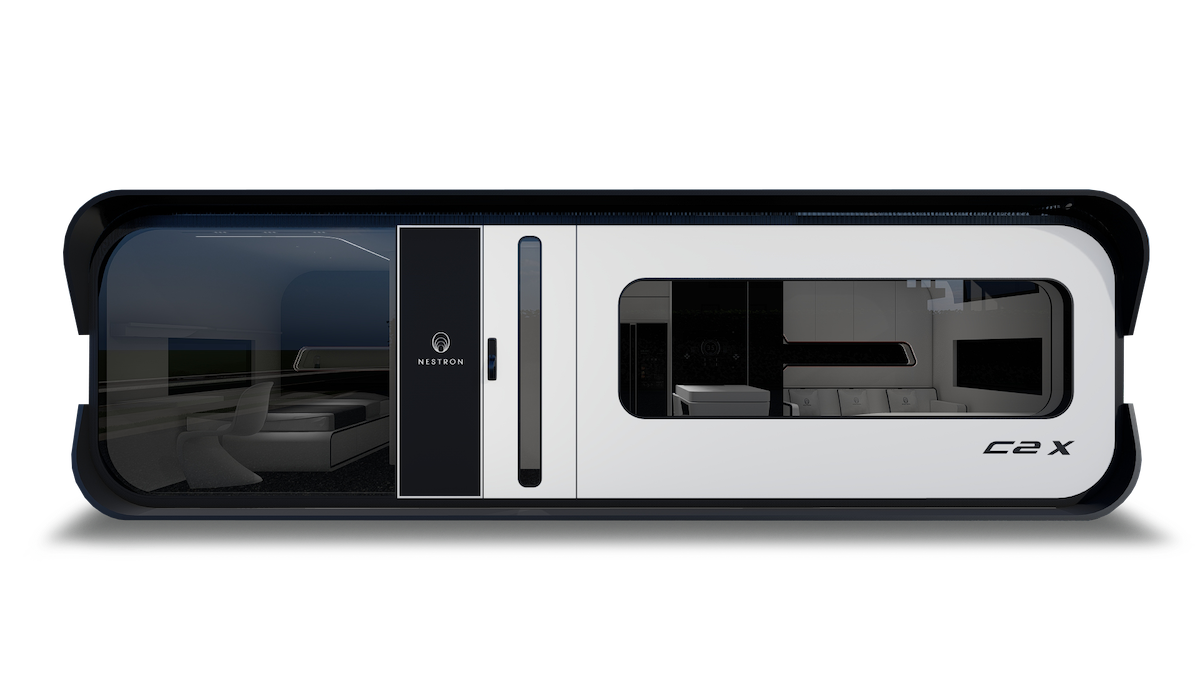 Nestron brings the Cube Two X in one and two-bedroom floor plans. Each unit comes with a kitchen, dining area, dry bathroom, sink, toilet, and water heater. There is also a comfortable living room with a couch and an entryway. Even closets, storage cabinets, and shelves are included.
Availability of Cube Two X Tiny Home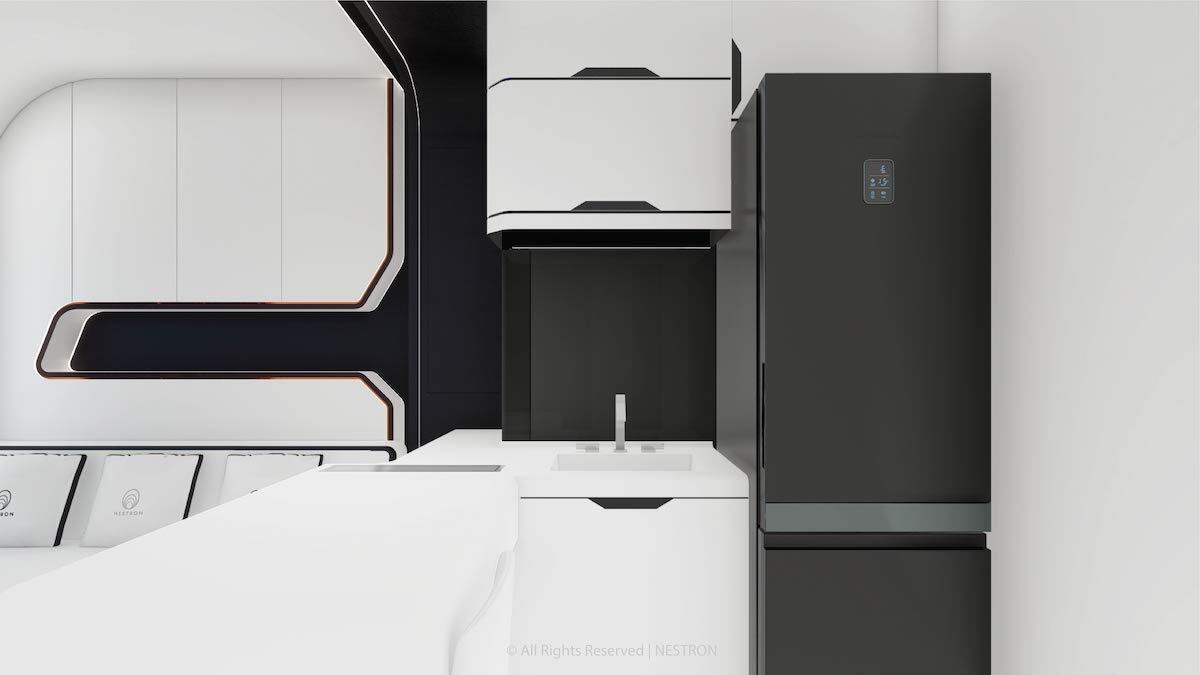 You can pre-order Cube Two X for $98,000. The price is quite less than its other expensive tiny smart home options. The company offers worldwide shipping of each home as a single unit along with integrated furnishings and other equipment.
Want to take a virtual tour of Cube Two X? Check out the video given below: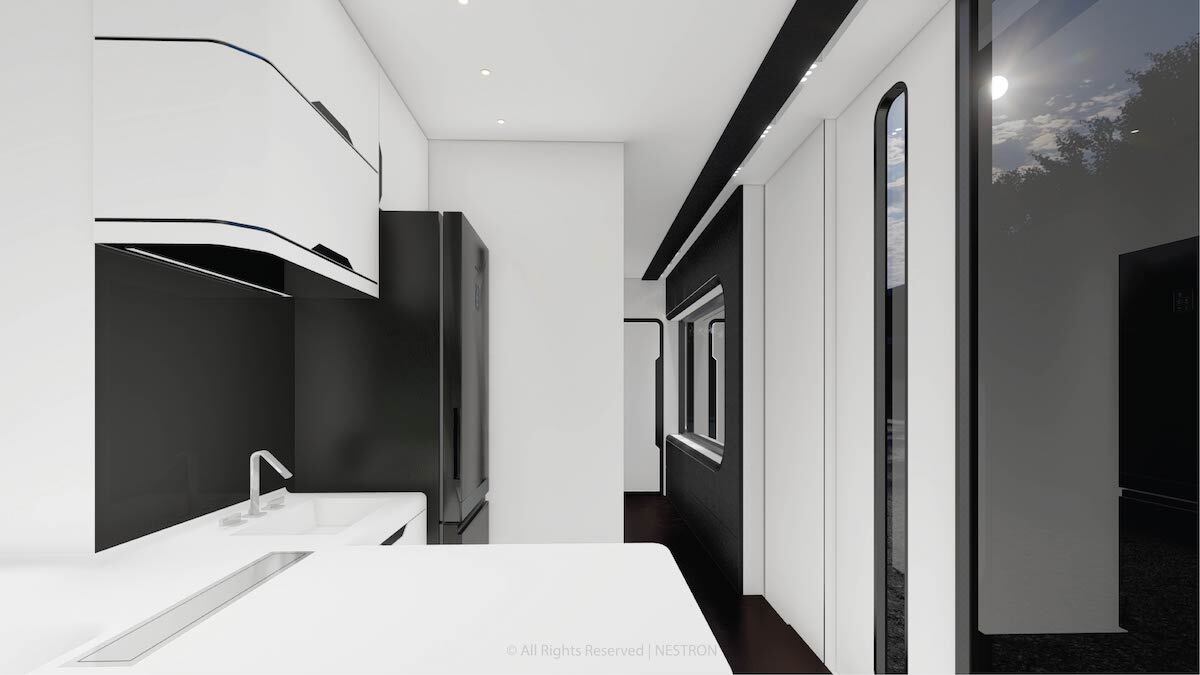 Via: HiConsumption