Aero Tiny House Made From Airplane Training Fuselage
Tiny House Guys lately came up with a one-of-a-kind off-grid tiny home design in Australia. Dubbed Aero Tiny, this tiny dwelling has been made from airplane fuselage that was earlier used for training cabin crews.
The designers came across a Facebook post about a decommissioned DASH 8 aircraft for sale. After seeing this airplane fuselage, they got the idea to give it a second life as a practical abode on wheels with a fully-functional aircraft door.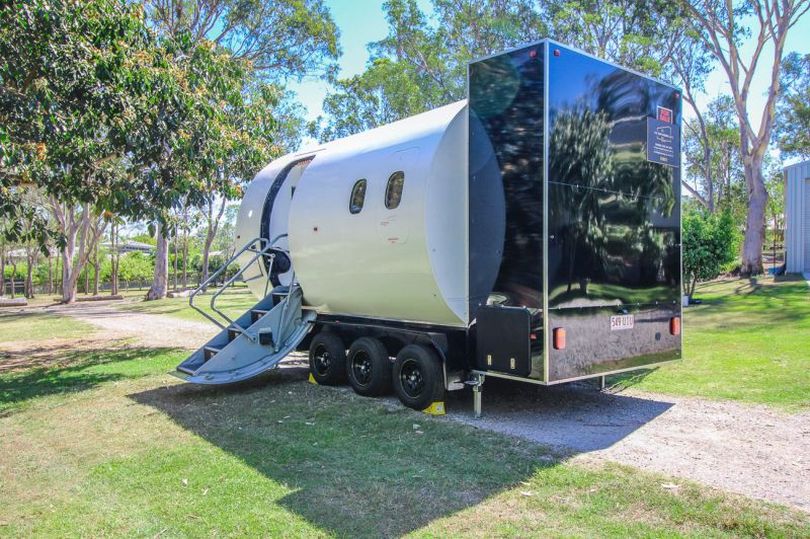 After working on this project for about six weeks, the design team successfully created this stunning one-off tiny home that's completely made out of airplane parts. Despite being a small dwelling, this mobile home has ample facilities. It boasts a small living room, fully-equipped kitchen, a toilet, gas-powered hot water system, and a slide-out deck. There is also a functional emergency exit window, reminding inhabitants about its wonderful past.
Both exterior and interior of the airplane home are dominated by white colour. Inside, you can see dark coloured furniture and flooring contrasting with the minimal white ceiling and walls. The kitchen boasts white cabinets, countertop, fridge, and matching furnishings. Plus, the sink is connected to a water tank and pump that's mounted under flooring.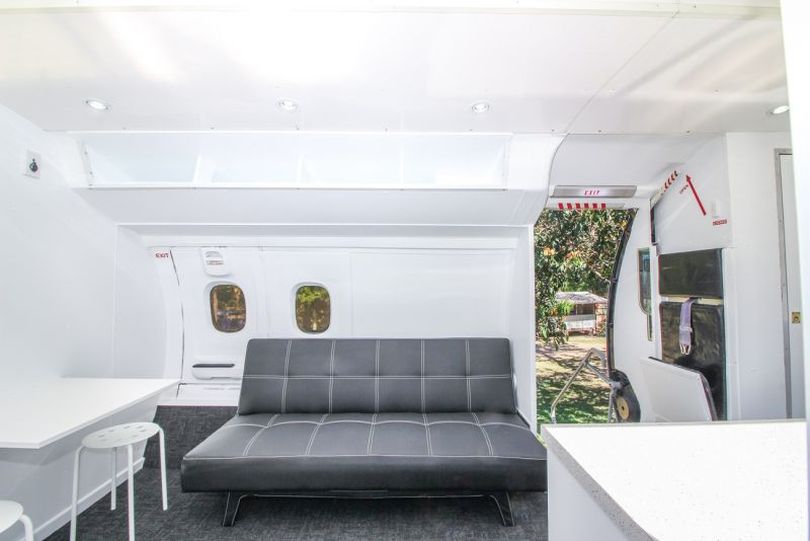 Just next to the kitchen, there is a living room with a convertible black sofa that's placed right beside the window to help inhabitants enjoy the outside views. On the other side of this tiny house, there is a bathroom with a toilet and shower.
Furthermore, rooftop solar panels are used for providing off-grid support to the tiny living space. Some other interesting features of this abode are drop-down dining table, roll-out deck, and a cabin crew seat with its authentic stair illumination and signage.
Weighing around 3,340 kilograms, this tiny house can be easily towed behind any standard vehicle to your desired location. Aero Tiny House also has all electrical, gas, and glazing certificates to ensure complete safety to the potential homeowners.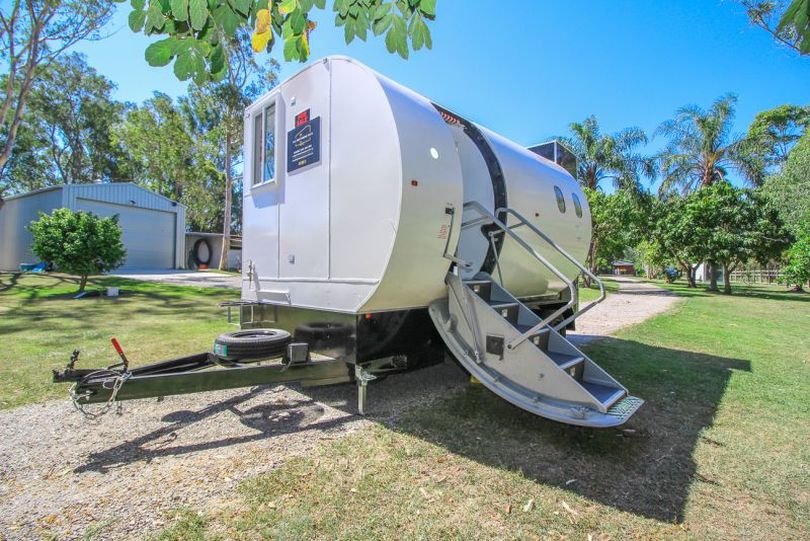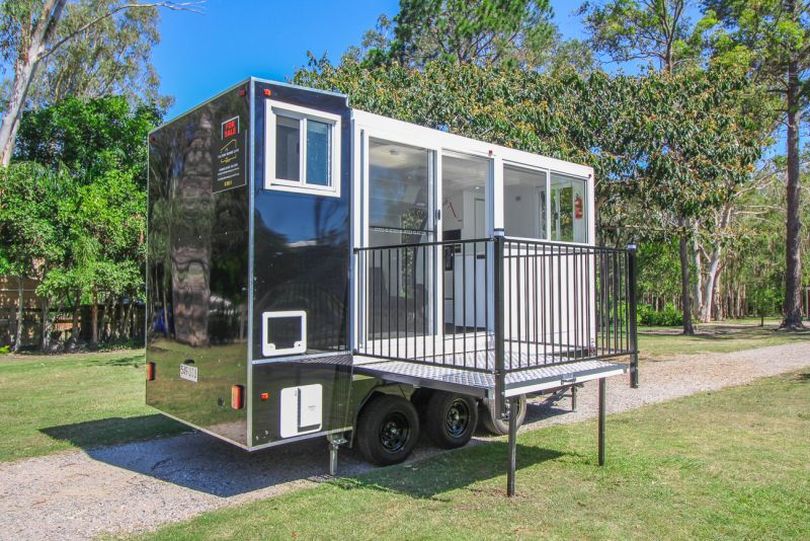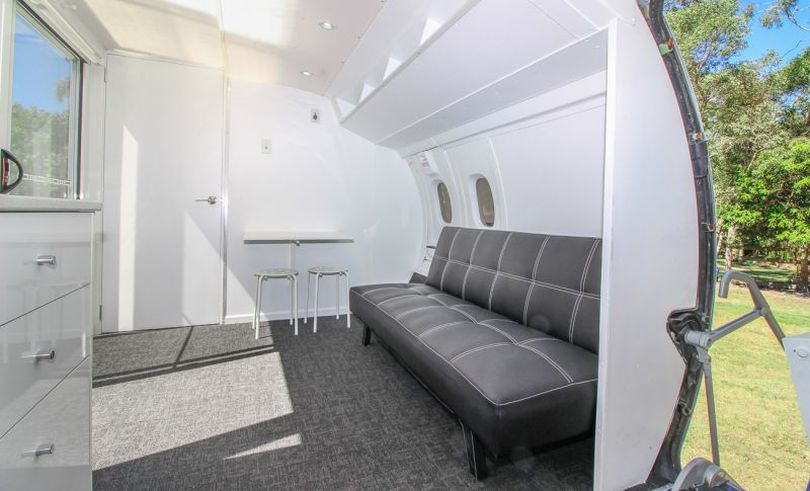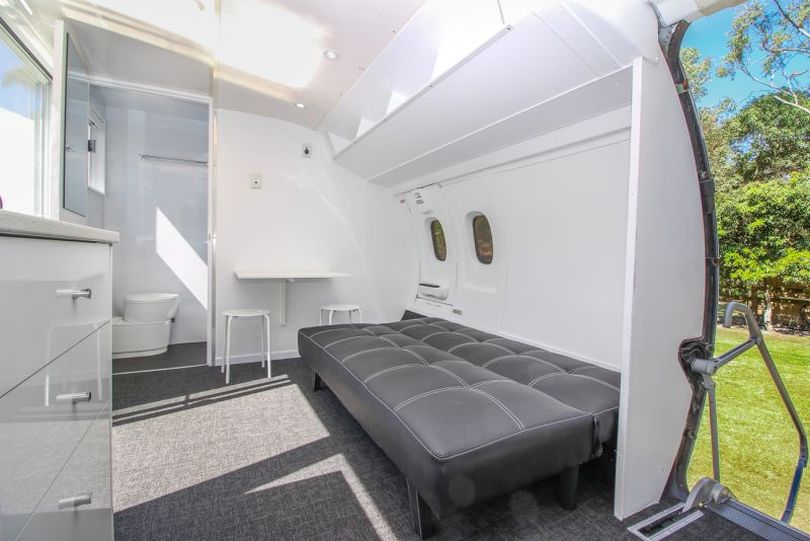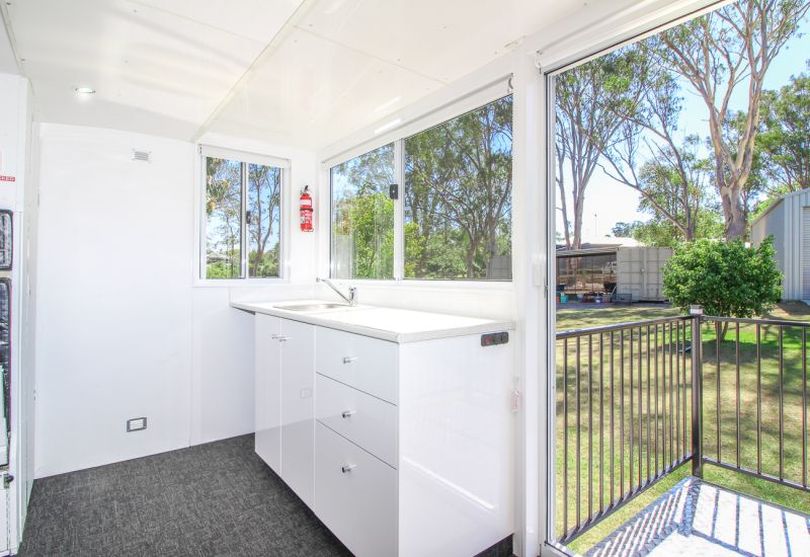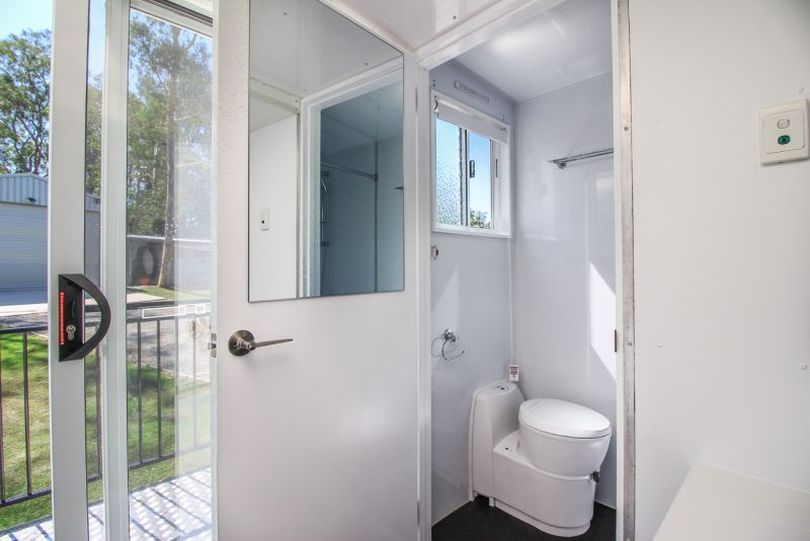 Via: NewAtlas