Recycled Wine Barrel Dog House With Special Paw Details
If you love to pamper your dog, why not gift your furry friend a secure, comfortable, and elegant their own living space? With the same thought in mind, California-based Barrel 33 has created an ingenious Wine Barrel Dog House that can be a statement piece in your house or outside on the patio, garden, or backyard.
The manufacturers create this stunning dog house using old French oak or American wine barrel. To add a special touch, they have created stylish paw windows that scream that this doggo belongs to your four-legged friend.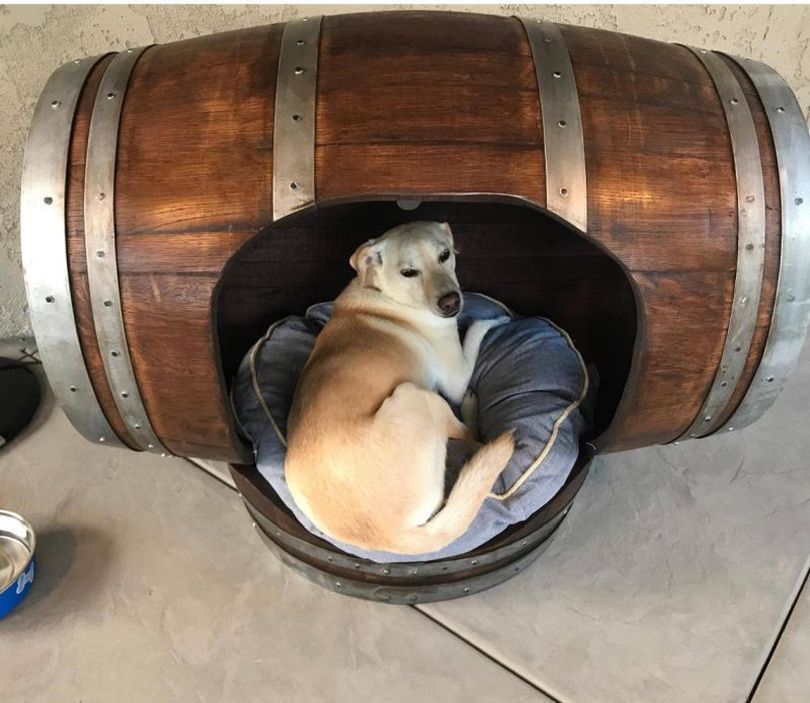 The wine barrel dog house sits horizontally on a sturdy wooden base for stability. It includes a rightly sized door for your pooch to easily enter and sleep on their comfortable mattress inside their special home. Both upper and lower sections of the barrel are etched with mini windows in the shape of paws.
It would be a great addition to the house of any eco-conscious wine lover, who would like to present a unique yet functional personal space to their dog. The fact that this wine barrel has been made with recycled wine barrels add a unique touch for those who care about recycling and ecology.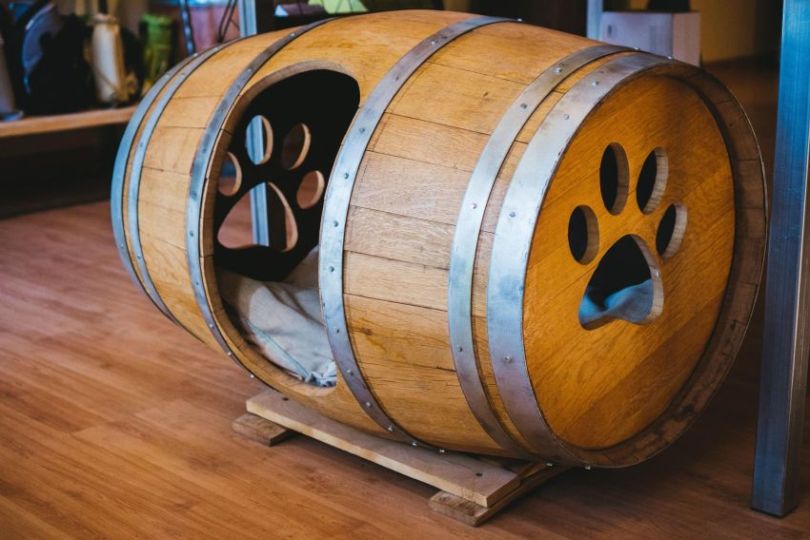 You can purchase this stylish wine barrel dog house through the manufacturer's official website or Etsy at starting price $450. This dog house is made-to-order at Big Bear, CA. You also get the option to pick custom designs and colors. This way you can easily blend it with any desired interior or surroundings inside or outside your house.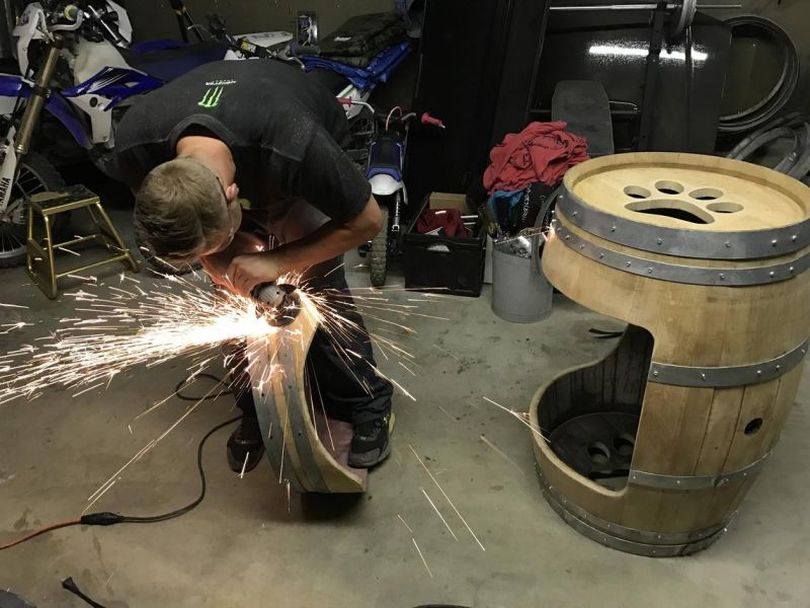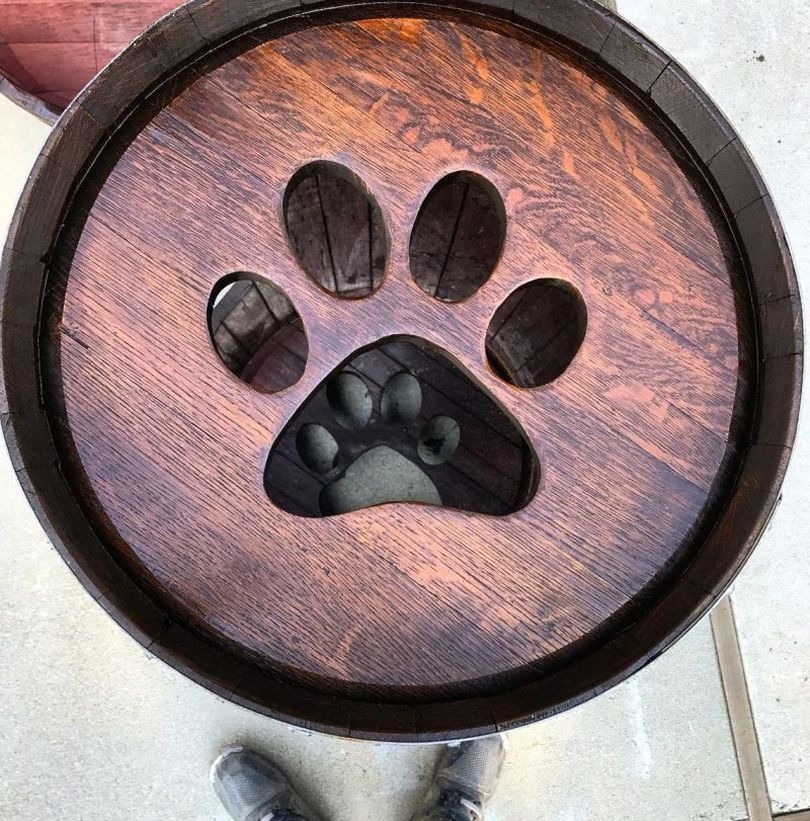 Via: Etsy