Amazing Fireplace Ideas to Make Your Home Warm & Inviting
Amazing fireplace ideas: During the cold winter months, nothing can beat the warmth, sound, and aesthetics of a crackling fireplace. While earlier people used to make a fireplace for survival, now it's considered as a decorative element to add extravagance and extra warmth into a living space.
A stunning fireplace is a quick decorative element in any interior – be it contemporary or traditional. This decorative and practical element also provides symmetry to a given space, as well as offers extra space for showcasing your art collections.
Here we are going to share with you some amazing fireplace ideas to complement any interior decor – from ornate mantels to industrial stone surrounds. Check out some clever ideas to help you turn up the heat in your abode with a properly curated fireplace.
1. Stone Fireplace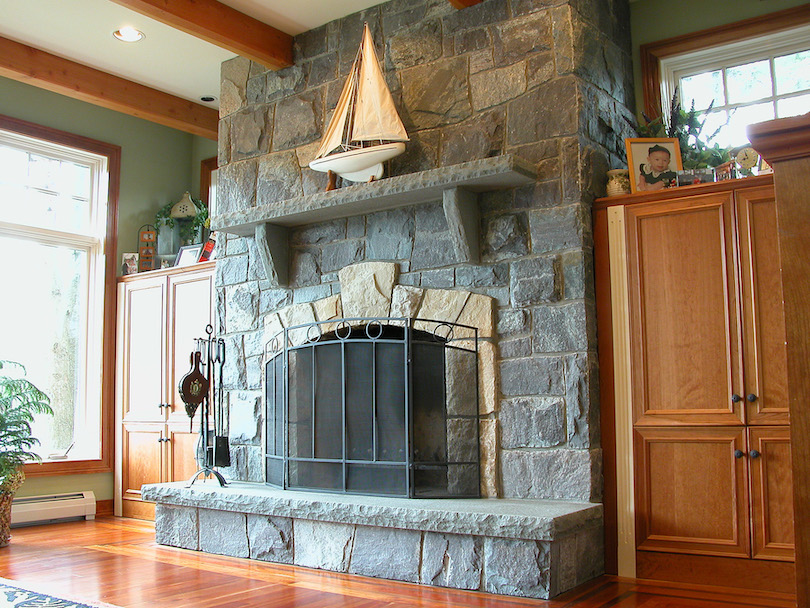 Do you have a traditional style living space or master bedroom in your home? If so, you can consider installing a wood-burning stone fireplace into your living space. A stone fireplace has a traditional design with rustic visual appeal. These are often built into a wall with natural stone, brick, or faux stone/brick chimney.
Contrary to your belief, a traditional stone fireplace also complements the contemporary interior – giving a contrasting visual appeal to a living room. If you ever wish to refresh the look of your brick fireplace, you can add a coat of paint onto its surface to freshen up its look. Aside from that, you may even consider covering your fireplace with porcelain tiles.
2. Built-In Fireplace Inserts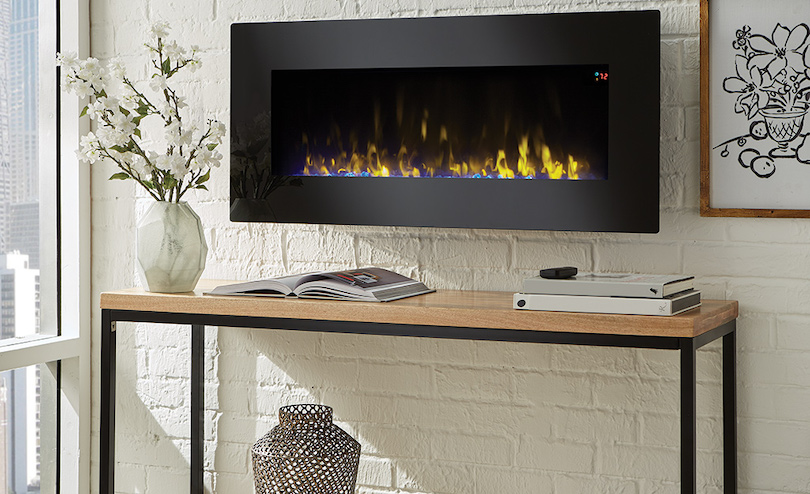 For those who want to turn a wood-burning fireplace into some other fuel, selecting built-in fireplace inserts is a good option. These built-in inserts are available in various sizes and shapes. They can even fit seamlessly into your existing fireplace opening. Moreover, you get to ignite a fire with any desired fuel that's easily available in your area.
3. Two-Sided Fireplace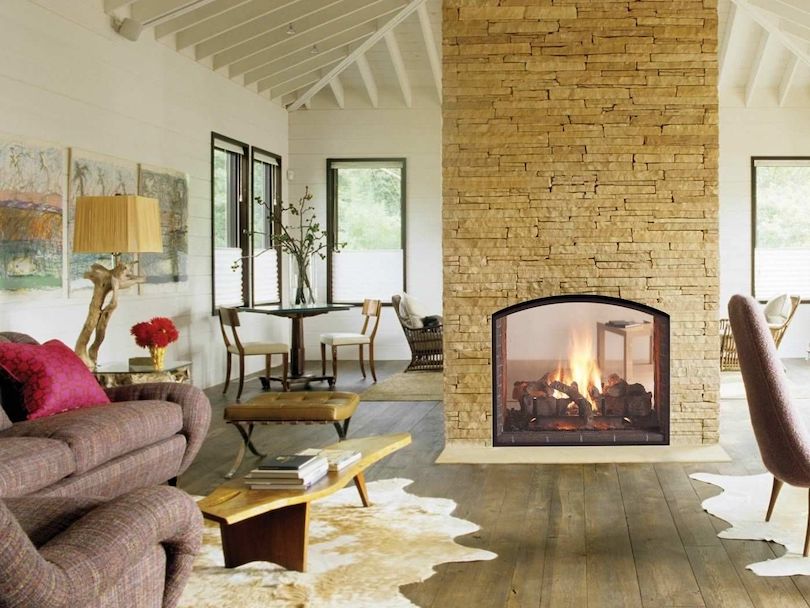 The best thing about a two-sided fireplace is that it heats a room from different angles. Using a two-sided fireplace in a living room or bedroom, you can enjoy the warmth of the same flame while sitting in any area of a room. It is a modern type of fireplace that adds a sophisticated and exquisite visual appeal to your interior.
4. Wall-Mounted Fireplace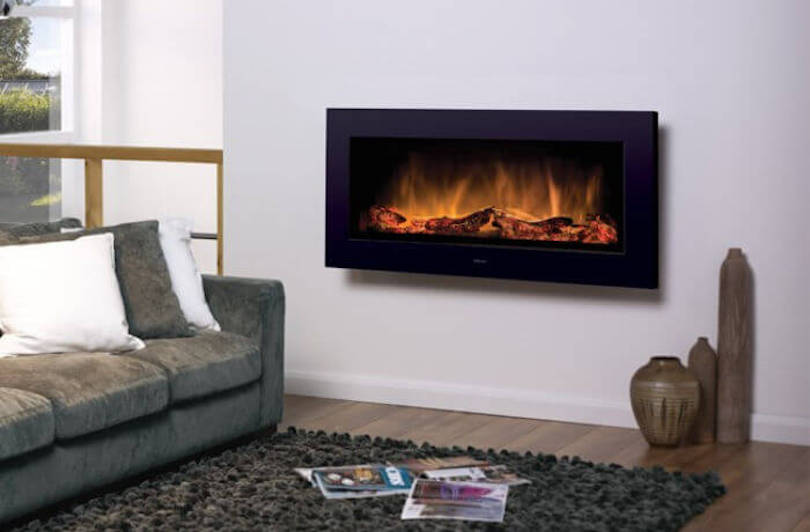 You can even consider adding a wall-mounted fireplace in your living room. The wall-mounted fireplaces have a simple, sleek, and elegant look that suits a modern-style interior. While a timeless fireplace design is the focal point of a room, a wall-mounted fireplace can blend well in a shared wall space with a TV and other gadgets.
5. Modern Fireplace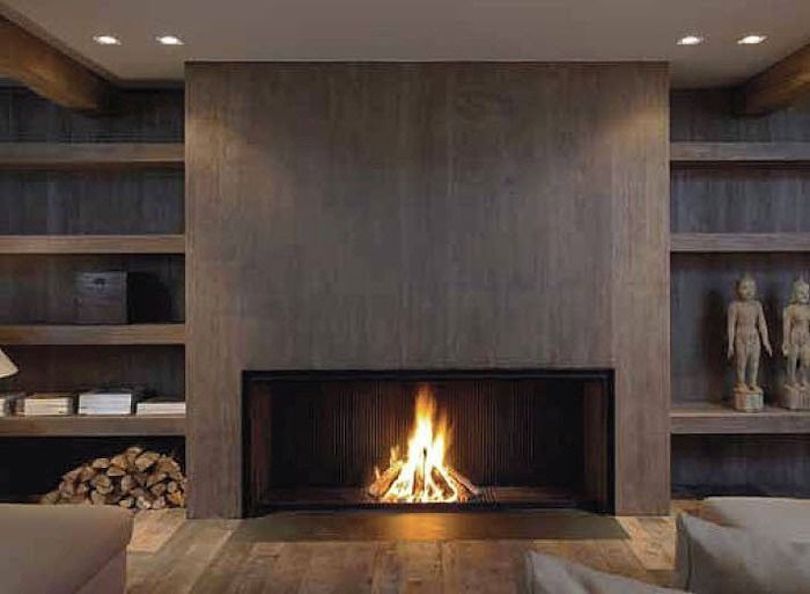 While traditional fireplace designs are made with stone or brick materials for a rustic and warm appearance, a modern fireplace has a minimalist approach and can be made from glass or marble. You can even paint your brick fireplace with white paint to give it an uber-chic and minimal look. This fireplace design is perfect to blend into any interior design without putting in much effort.
6. Slate or Stainless Steel Fireplace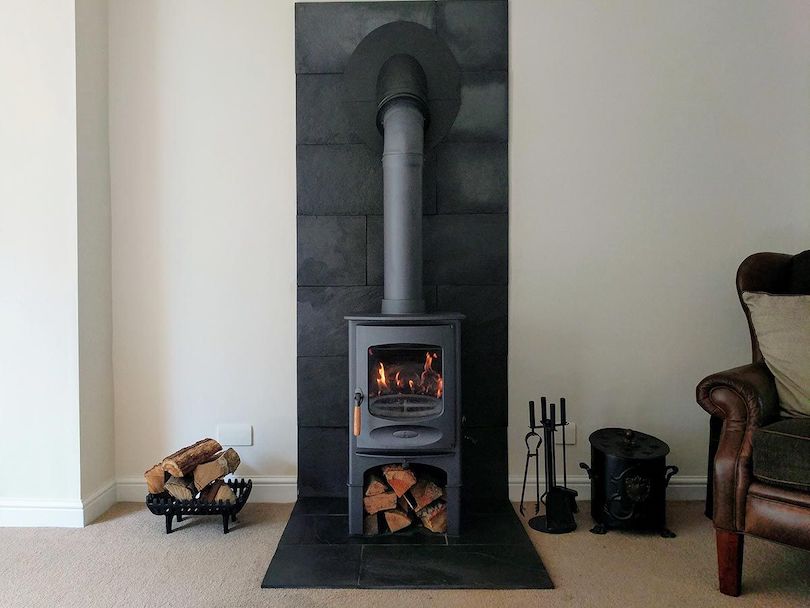 Such fireplace designs look amazing when extended to the ceiling in a modern living room. The contemporary fireplace made from slate or stainless steel materials is perfect to add sleekness and style into an interior. A modern slate or stainless steel fireplace extending from floor to ceiling is perfect for creating an eye-catching interior.
7. Dining Room Fireplaces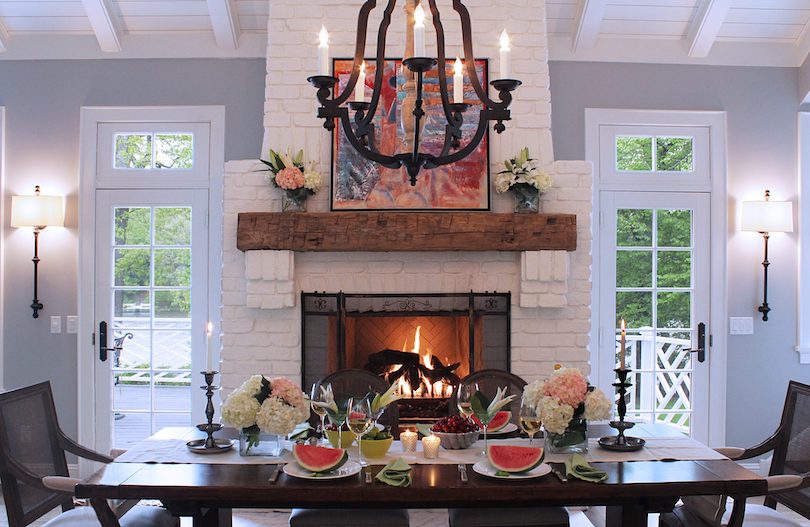 How about installing a fireplace mantel with decorative objects in your dining room? A fireplace installed in a dining room is perfect for enjoying your mealtime with family and friends. If you don't have an existing built-in fireplace in your dining room, you can install a faux fireplace. Just install a mantel and add some candles and decorative logs to give it the same feel as that of a traditional stone fireplace.
8. Home Library Fireplace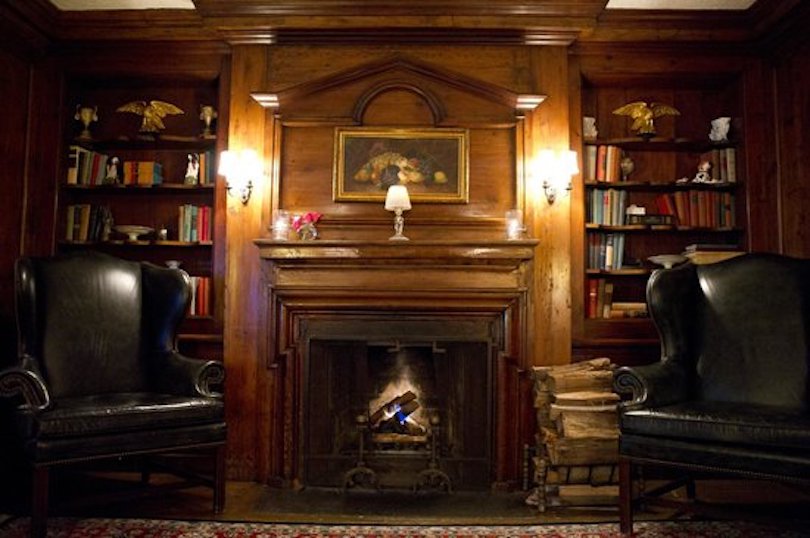 Do you have a library in your home with abundant books? If so, you can add some warmth to the library by installing a built-in fireplace with a marble surround. A home library fireplace is ideal for curling up on a cozy couch with a good book, a hot cup of tea, and a toasty fire. Moreover, the marble overlay on the fireplace adds old world charm into a richly designed library interior.
9. Mosaic Tile Fireplace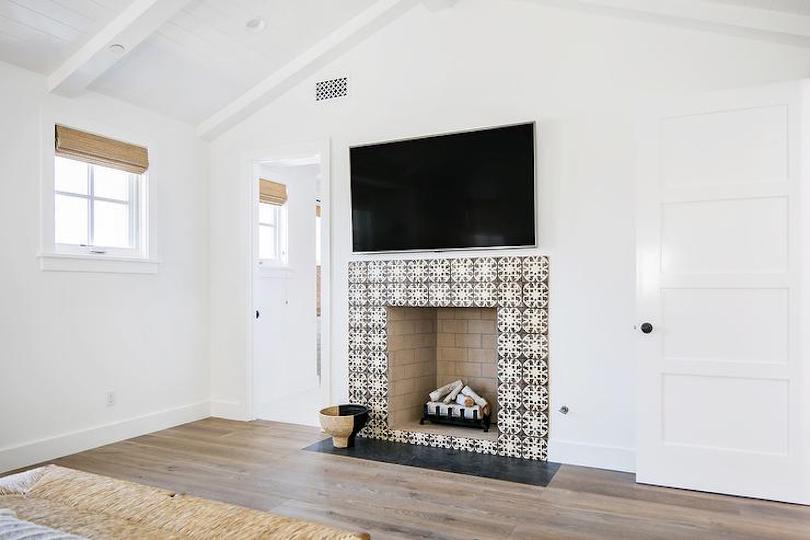 A mosaic tile fireplace makes an interior appear even more contemporary. The mosaic tile patterns provide a stunning fireplace surround, which complements multiple decorating styles. From vintage graphic designs to finely detailed patterns, mosaic tiles blend perfectly with any interior style. Ceramic tiles and glass are two famous materials for creating this fireplace design.
10. Fireplace Mantels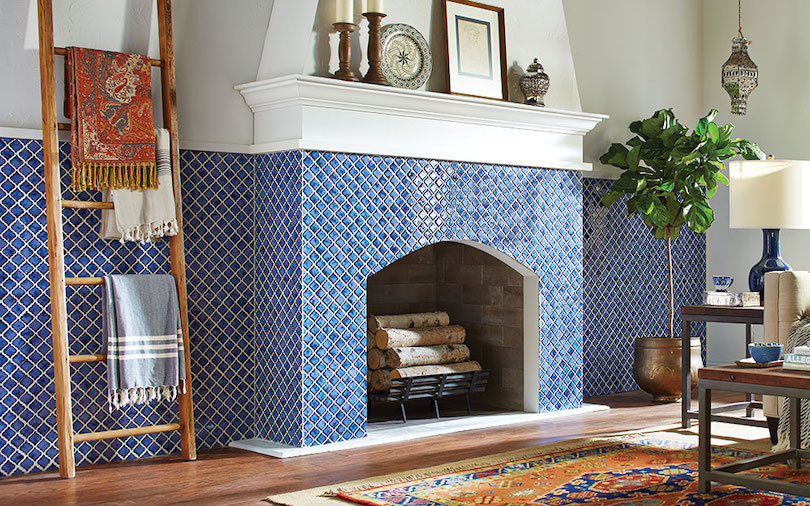 A fireplace mantel is a convenient accessory to decorate your fireplace. For instance, a blue fireplace with a white painted mantel gives a contrasting touch to a modern interior. While the blue tone gives a classic vibe to the interior, a crisp white mantle adds a contemporary touch to a living room.
11. Electric Fireplaces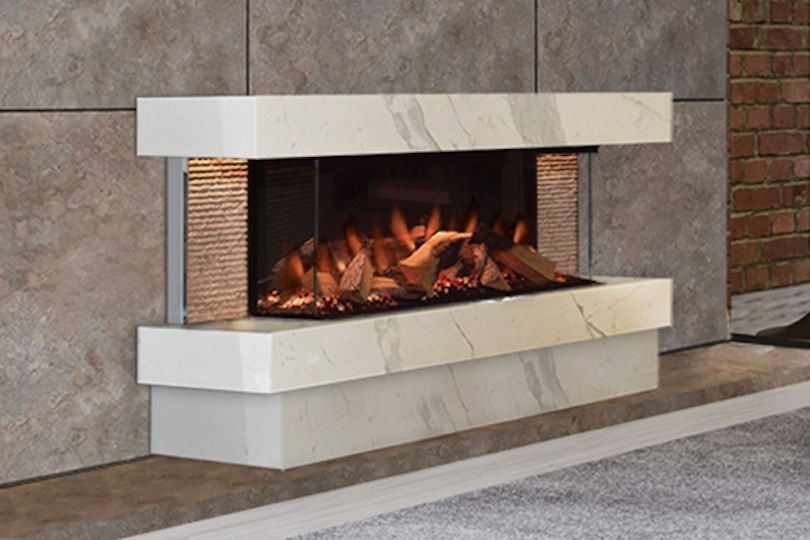 A stunning electric fireplace can stand alone or become part of a media center in your living room. You can blend it with a TV on the top and other accessories to match your interior style and decor. The best thing about an electric fireplace is that it allows you to direct heat to any direction where you like.
12. Fireplace Screens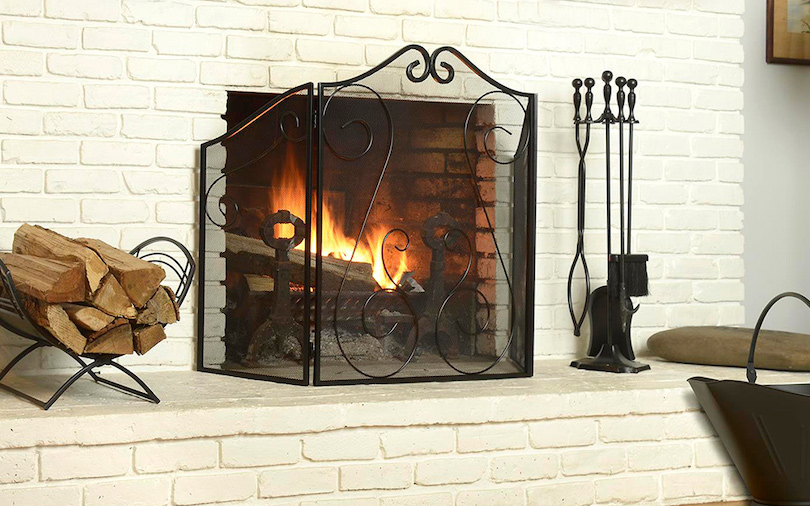 Fireplace screens are amazing to look at, as well as great for improving the heat efficiency and safety of a house. You can consider adding a black screen with fireplace accessories on a painted white brick fireplace. A dark fireplace screen with a pop of colour or an eye-catching design, like a woodland scene or Art Deco pattern, is great for adding exquisite decor into your minimal interior decor.
13. Outdoor Fireplace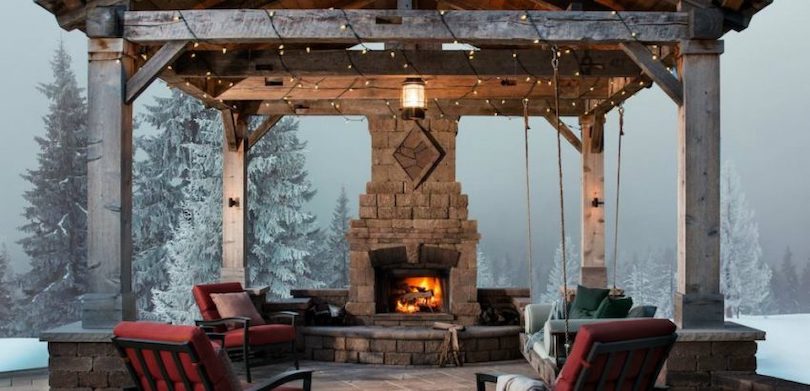 How about installing a fireplace on your patio? An outdoor fireplace in your backyard is a great option to create a cozy space for you to relax in the evenings. A fireplace in an outdoor location brings the heat and feel of an old-fashioned campfire into the outside spaces. Such fireplaces look amazing in stone, brick, and other natural materials to complement the surrounding environment.
14. Enviable Emerald Fireplace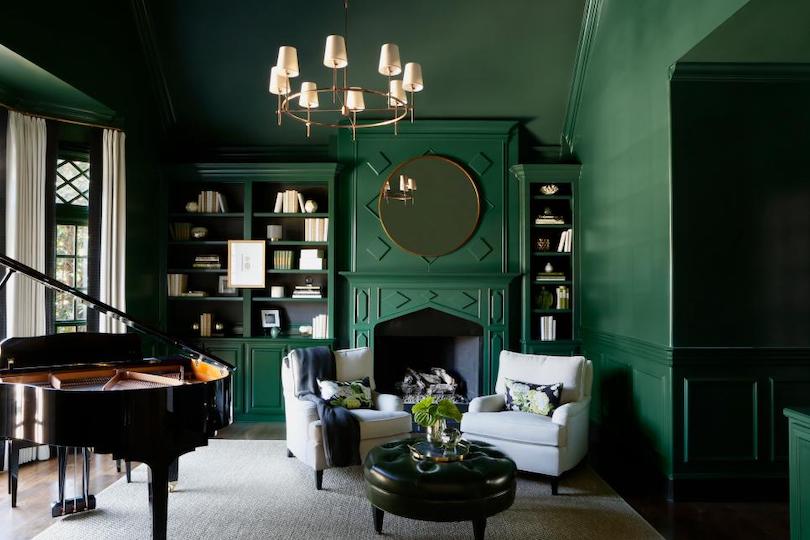 In a formal sitting room, you can consider installing an emerald fireplace along with some custom bookcases and other decor pieces. The same emerald paint on the walls and ceiling along with a fireplace will create a striking monochromatic interior that exudes opulence, exquisiteness, and drama.
15. Bedroom Fireplace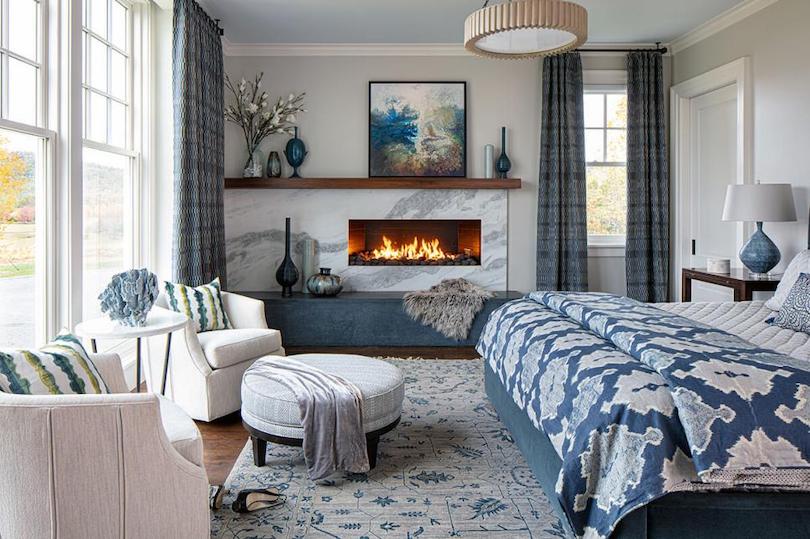 A marble fireplace in your bedroom is perfect for ushering warmth into a relaxing master suite. The natural stone surrounds further boast a smoky veining pattern to create a movement that draws the attention of the viewers. Furthermore, a sleek, caramel stained wood mantel further extends right above the marble fireplace to boast any artwork right above the dancing flames.
These are some amazing fireplace ideas to turn up the heat and add style to your home interior. You can consider adding any of these fireplace design ideas into different areas of your home, depending on your preference and lifestyle.