Barisieur 2.0 Coffee Brewing Alarm Clock Will Make Mornings Better
Probably, everyone would agree that getting out of bed in the morning is the most difficult task ever. You're tempted to sleep a little more, especially on a workday. While many people put so many alarms to help up get up, others might need a smell of coffee to kickstart their day. Keeping both the behaviors in mind, the makers of Barisieur has now come up with its advanced version, Barisieur 2.0.
Created by Joe Resolver, Barisieur 2.0 is an amazing coffee brewing alarm clock that appears to be coming straight out of a laboratory. However, it's intended to belong to your bedroom or kitchen – wherever you prefer to have your first cup of coffee in the morning.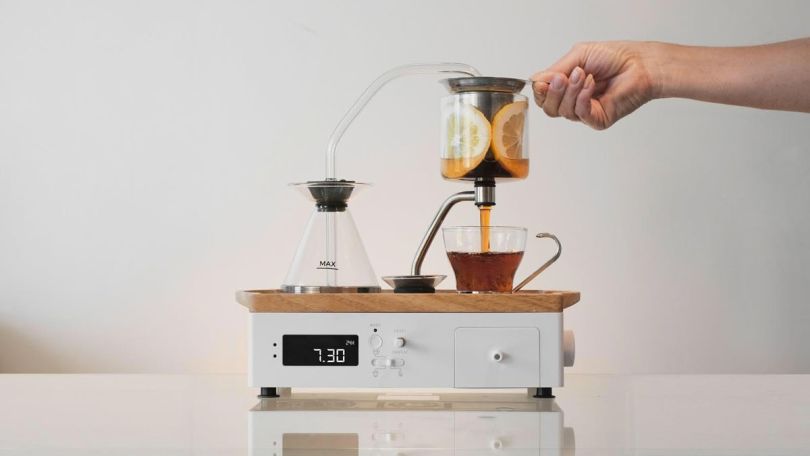 Boasting retro-futuristic aesthetic, this combo coffee machine and alarm clock is just perfect at both functions. The mix of particular elements makes it a great conversation piece, as it would sit like a unique home decor object on your bedside table or kitchen countertop after its job is done. Besides coffee, the machine can even brew tea and also comes with a small drawer to store all your supplies.
The makers of Barisieur 2.0 understand that some people even love to have their beverage with milk. So, the device is the built-in smart refrigerator depends on the sensors for regulating the temperature of the milk to keep it fresh.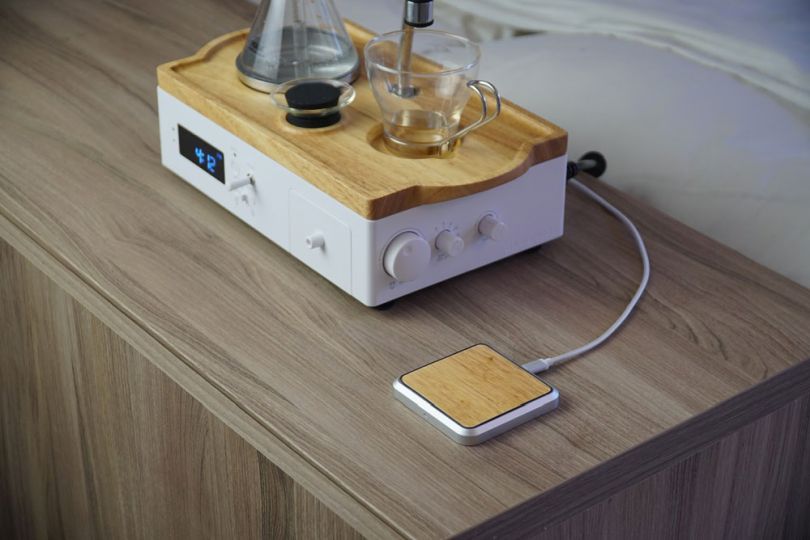 It also comes with a wireless charging stand that would make you want to keep it on your bedside table. This way you can easily wake up to the fresh smell of coffee in the morning, as the automatic immersion brewer prepares your hot cuppa joe while you're still asleep. Once you get up, just sip the delicious coffee/tea and be ready for the rest of the day.
The active Kickstarter campaign of Barisieur 2.0 successfully surpassed its initial crowdfunding goals and now heading to its production phase, promising a better way to wake up with all your senses in the morning. You can pre-order it now for £48 (approx. US $61) to gift it to yourself or your loved ones this holiday season.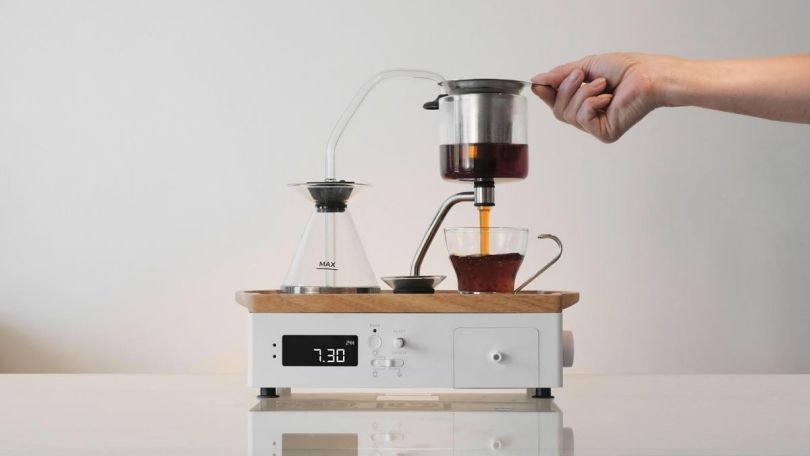 Via: DudeIWantThat