Atelier Vens Vanbelle Creates Cinematic Timber & Corten Steel Guesthouse
This whimsical guest house has been created by Belgian firm Atelier Vens Vanbelle for their client from the film industry. Situated in the Uitbergen region of East Flanders, the stunning Alex Guesthouse has a visually-appealing design that includes a curved volume that's made from prefabricated timber and further clad in corten steel.
The guesthouse is nestled amid a wooded area in a private yard, over a slightly-raised hill. One side of this guest house overlooks the main house, whereas its other side faces a dense forest. The property is now owned by an executive in the film industry who commissioned the Belgian architects to make a unique abode for his international guests.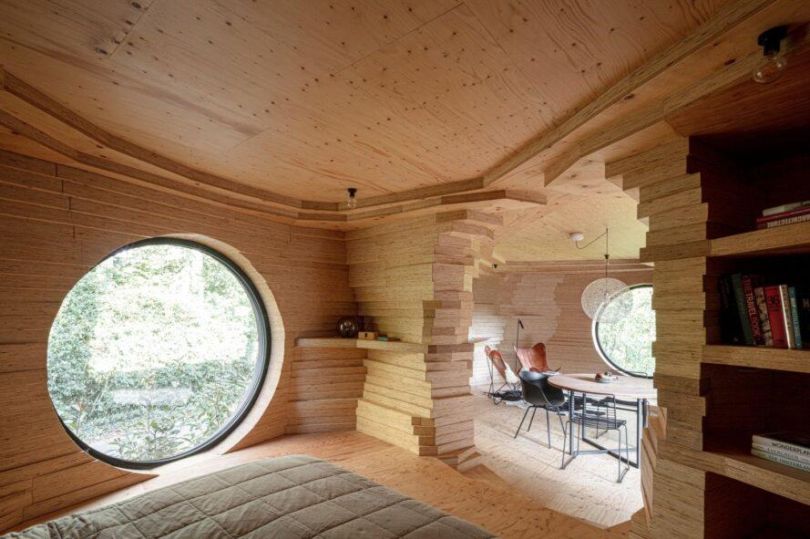 The compact abode includes the main cabin-like area with one bedroom and a living area. There is also a bar and cinema for the entertainment of the guests. The structure of this guest house was prefabricated off-site to reduce the project's environmental impact, as well as construction costs and time.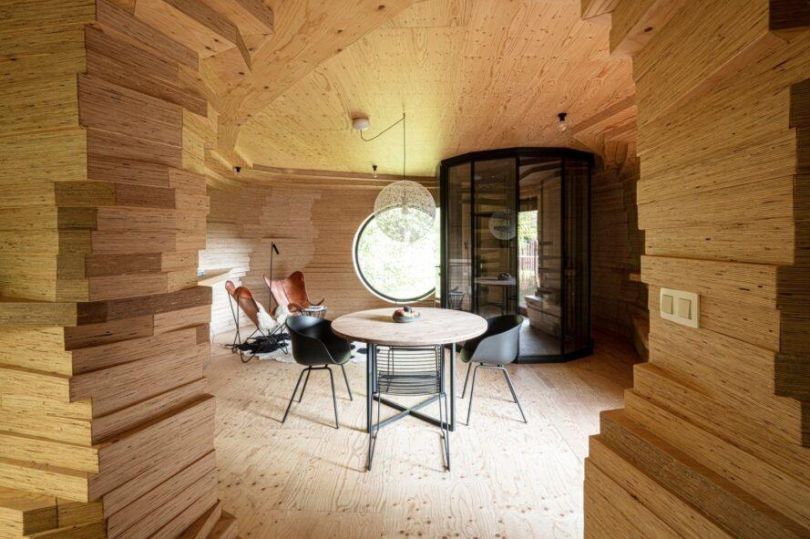 Interior of the guest home is airy with minimalist furnishings. The walls are clad in layers of LVL wood that gives modern cabin-like aesthetics to the living space. The entire home is flooded with daylight coming through its massive circular window.
On the ground level, there is the main living area along with a kitchen and dining room and a large bedroom to the side. This guesthouse has a watchtower on the top and a basement space below for entertaining the guests. Through the watchtower, the guests can enjoy the surrounding views.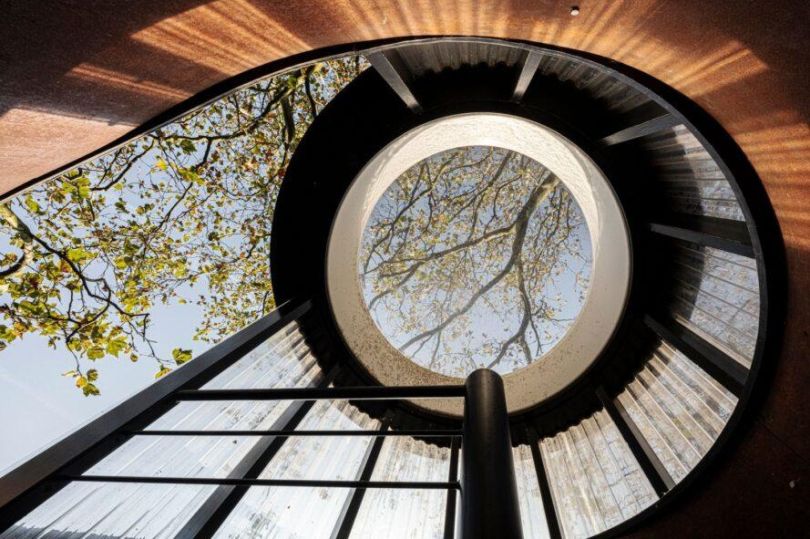 The natural elements used for creating this unique guesthouse seamlessly blend with the natural surroundings. This quirky guest home is likely to provide an exquisite and peaceful experience to the guests. Find more information on the architectural website.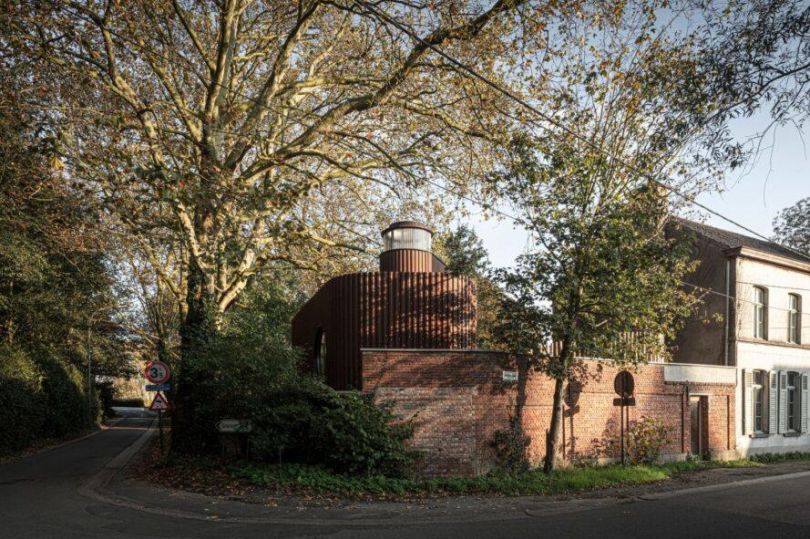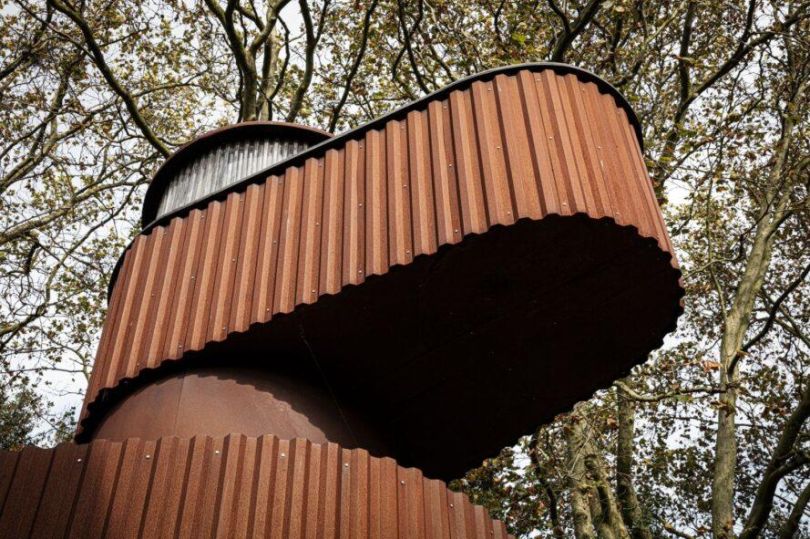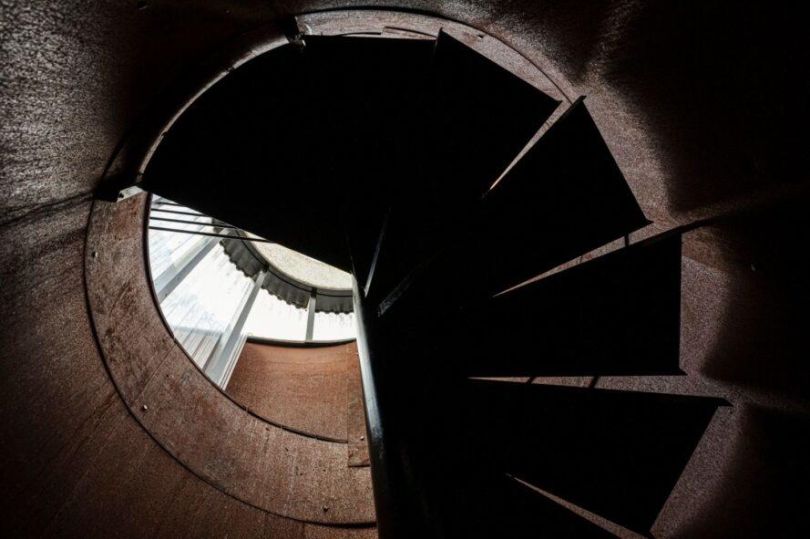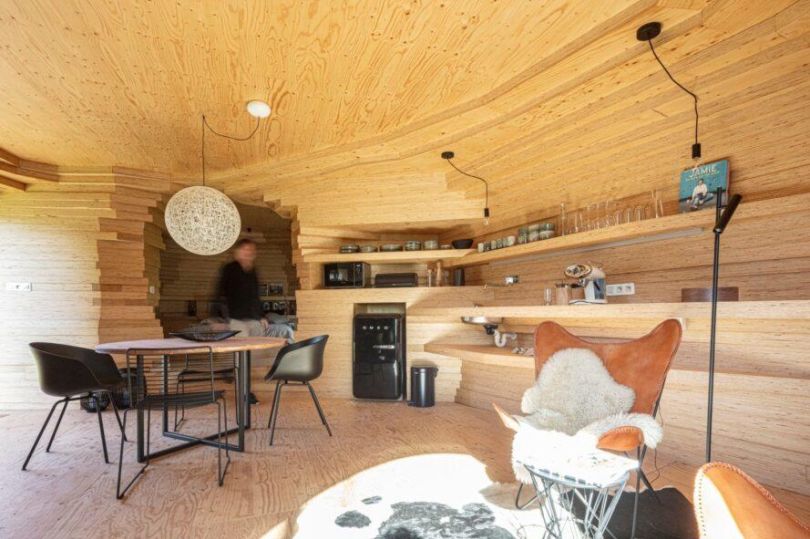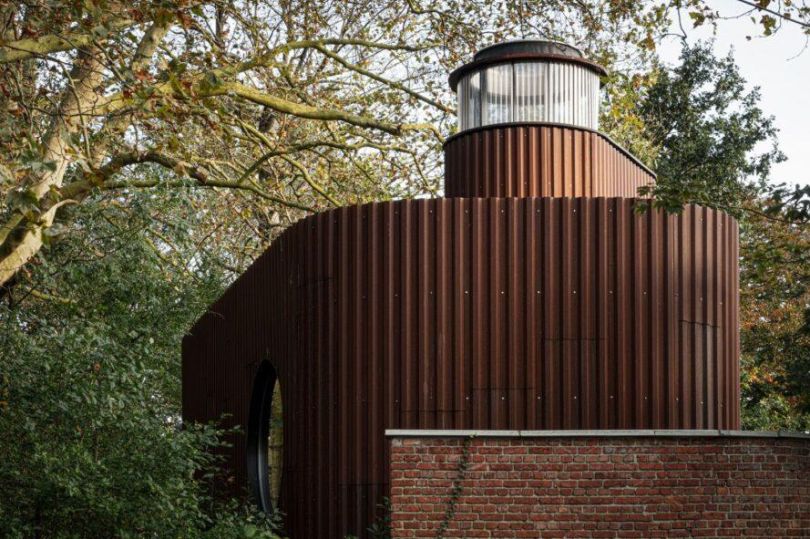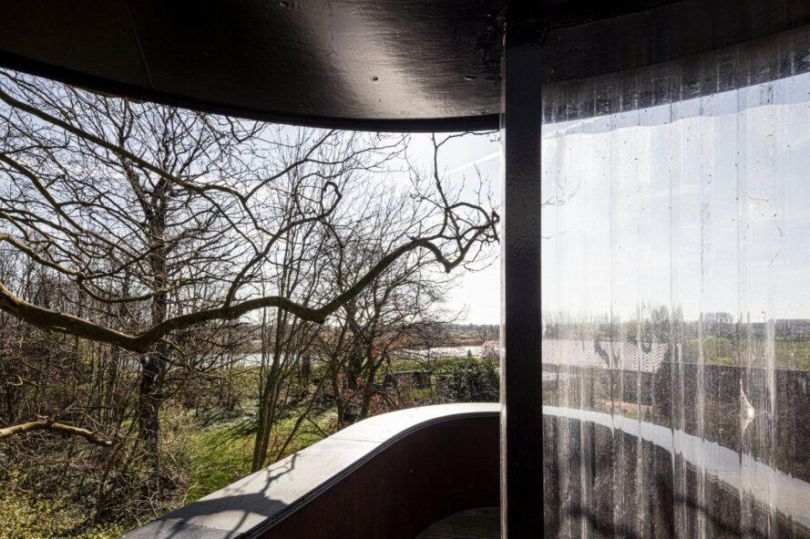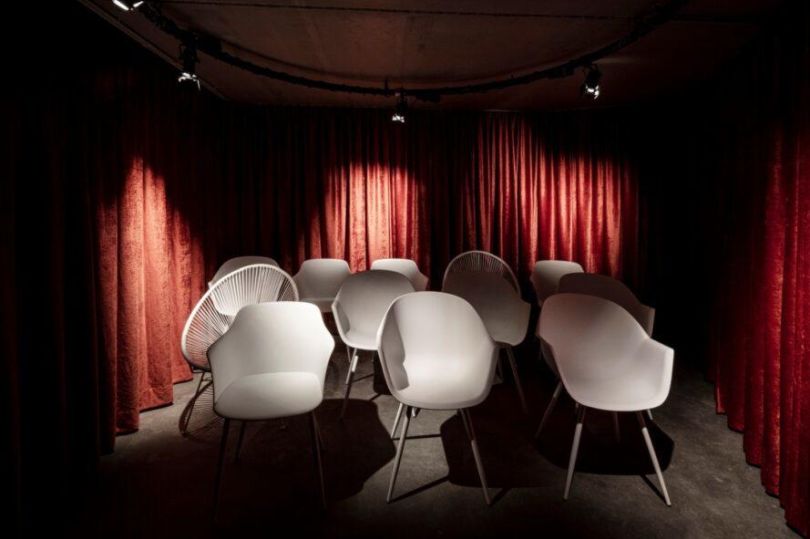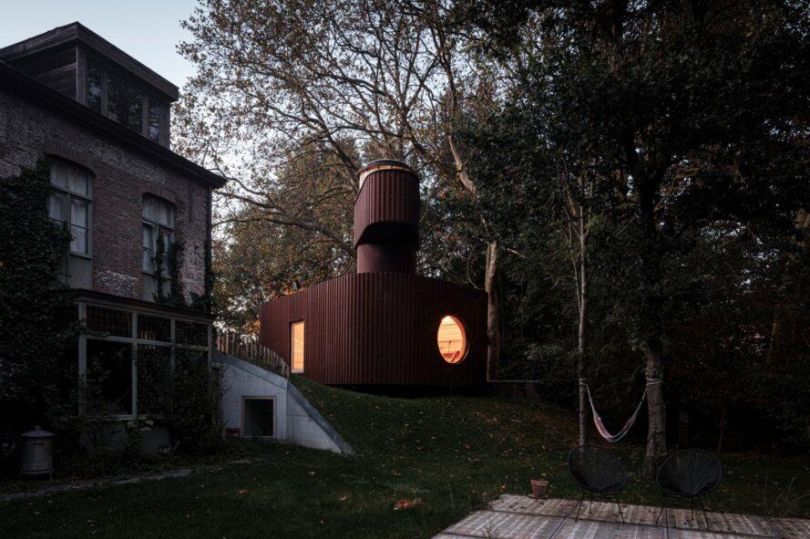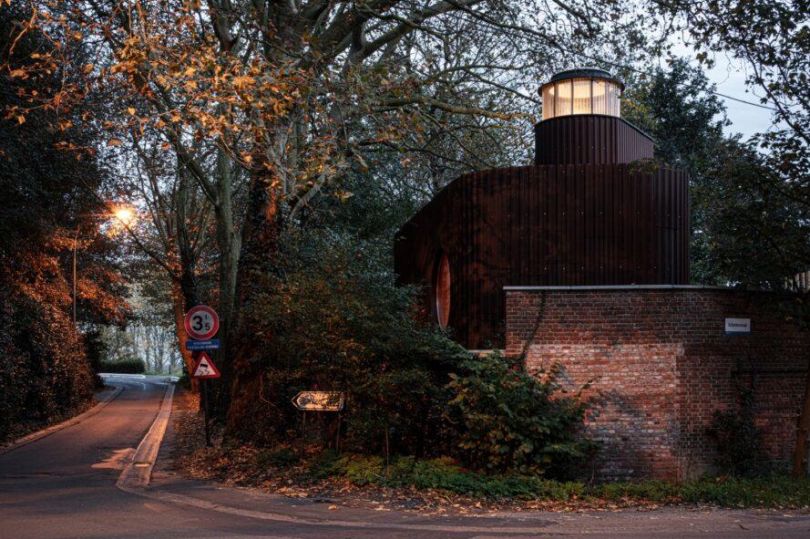 Via: Dezeen