Barra Cres House's Motorized Facade Adjusts to Bring in the Sunlight
Situated in Coolum Beach in Qld. Australia, the beachfront Barra Cres House has a unique motorized facade that moves and adjusts to allow the desired amount of sunlight to enter into the house.
Designed by Aboda Design Group and built by Fauna Homes, this contemporary home also boasts large glass windows to bring it natural daylight and sunlight. It is a two-story home with a fully-motorized facade and physical screen that can be operated by a horizontal drive fixed in the car garage.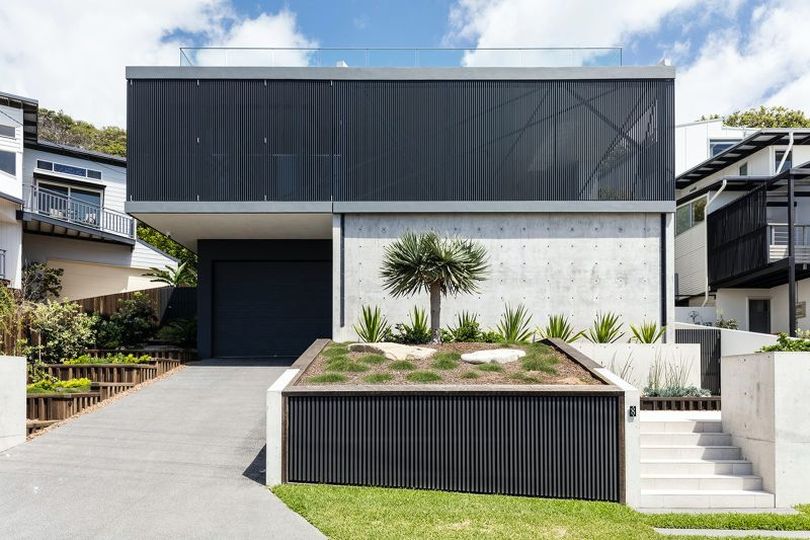 The house's movable facade can be balanced with the help of concealed counterweights to move up and down effortlessly. As the counterweights move, the inhabitants can easily filter the desired amount of sunlight they want in their house.
All thanks to the large glass windows throughout the house, inhabitants can enjoy uninterrupted views of the surrounding ocean and Noosa Heads. These large windows give an open and modern appeal to this beachfront house with unique moving window screens. If sunlight is not needed or the homeowner wants more privacy, the motorized facade can even be closed completely to hide the interior. This means no outside viewers will be able to catch the glimpse of the interior when the facade is closed.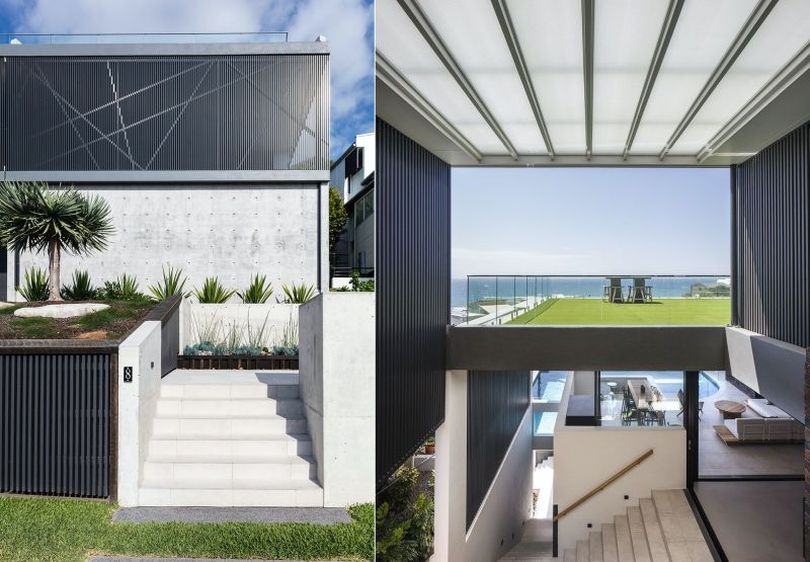 The interior of this home is dominated by modern elements, which are designed by Zooi Design. Black and white tones along with wooden, stone, and metal textures add a timeless and sophisticated touch to the interior. Another good thing about the house is that the living area is linked to a pool area, an internal garden, and entertainment areas for a seamless connection.
This modern home with exquisite facade design is standing strong for four years now. However, it's still appreciated for its complex architectural design. What do you think about this beachfront abode? Spare a thought in the comment section below.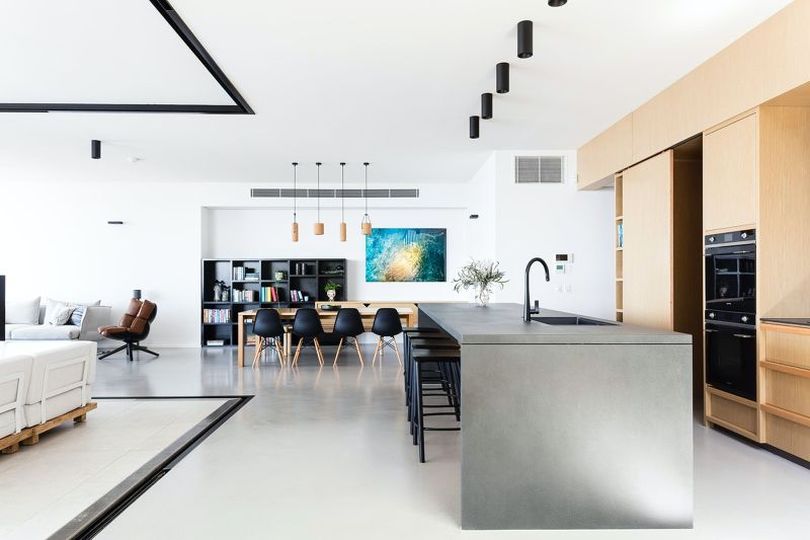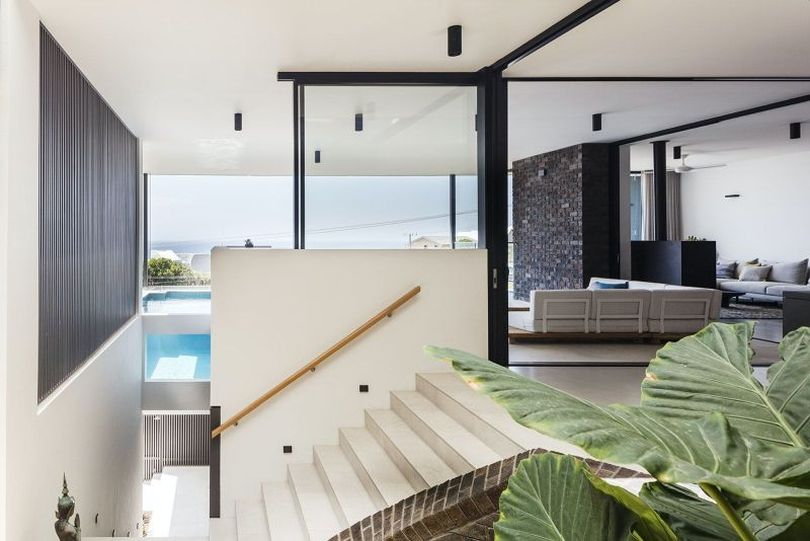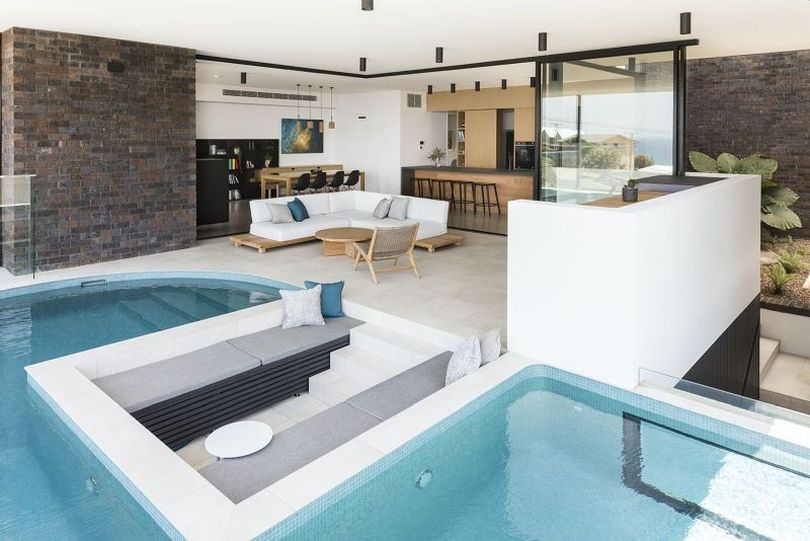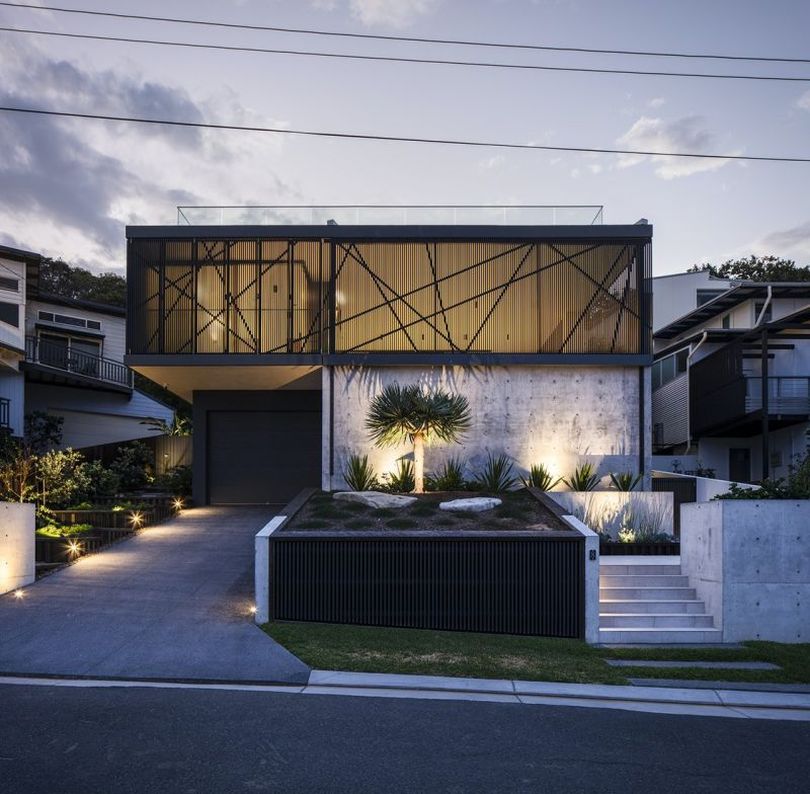 Via: Architizer