Bathroom Trends 2023
Bathrooms have evolved over the years from functional spaces to luxurious and relaxing retreats. As we move towards 2023, the bathroom trends seem to be taking a similar direction, where functionality meets luxury. Homeowners are looking to create spa-like bathrooms that are not only functional but also soothing and stylish.
Here are some of the top bathroom trends that are likely to dominate in 2023 – 2024.
Statement Walls: One of the most prominent bathroom trends for 2023 – 2024is statement walls. Bold wallpapers, intricate tiles, and large-scale patterns will be popular choices for creating a focal point in the bathroom. Statement walls can add depth, texture, and character to the space, creating a sense of drama and luxury.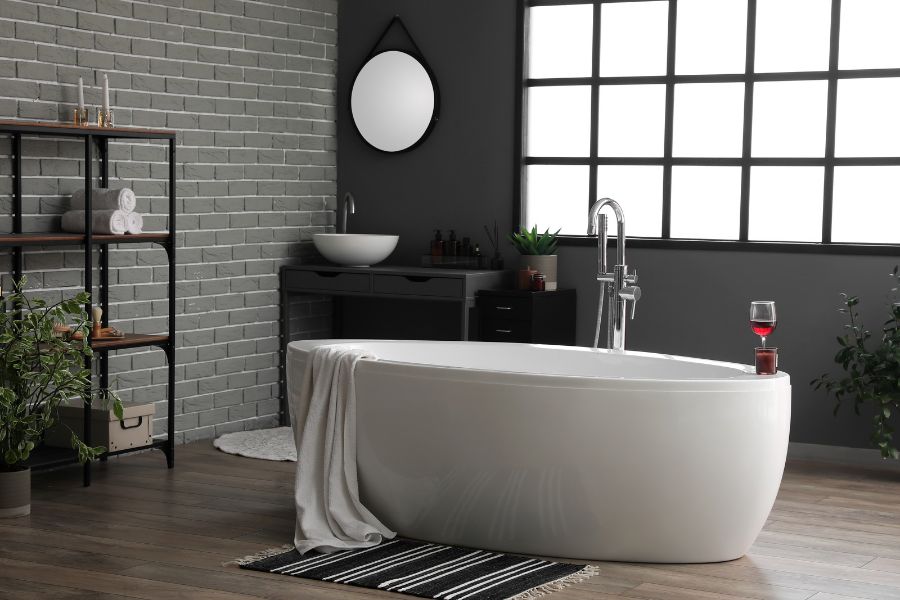 Natural Materials:  The use of natural materials in bathroom design is not new, but it continues to be a growing trend in 2023 – 2024. Wood, stone, and natural fibers such as bamboo and jute will be used to create a warm and inviting atmosphere in the bathroom. The natural materials will be incorporated into features such as vanity tops, flooring, and accents.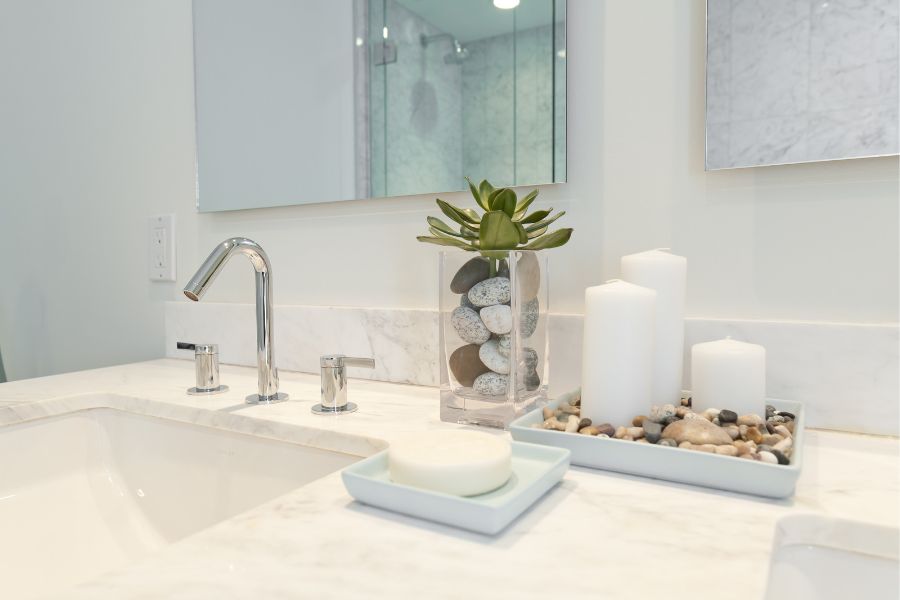 Lighting: Lighting will play a significant role in bathroom design in 2023 – 2024. Homeowners will be looking to incorporate a variety of lighting sources, including task lighting, ambient lighting, and accent lighting. LED lighting will be popular for its energy efficiency and versatility.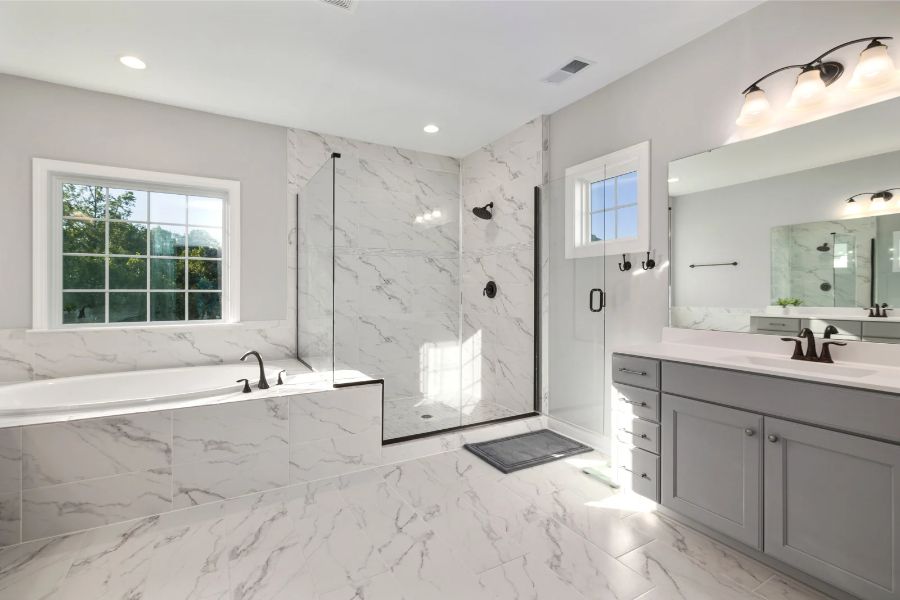 Smart Technology: Smart technology is rapidly transforming the way we live, and it is now making its way into the bathroom. In 2023 – 2024, we can expect to see more smart technology in bathrooms, including smart toilets, showers, and faucets. These features will provide an enhanced user experience while also saving water and energy.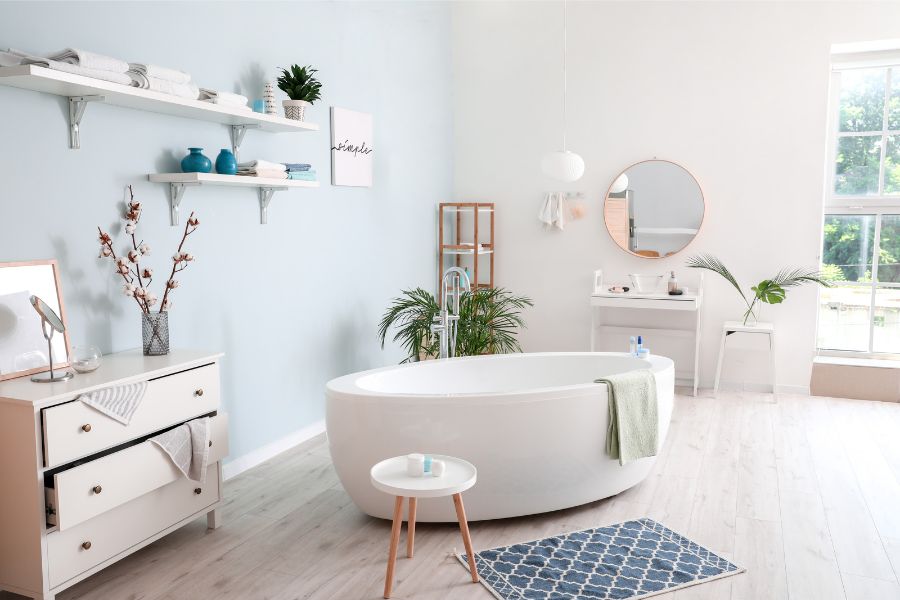 Minimalism: Minimalism has been a growing trend in interior design for some time now, and it is expected to continue into 2023 – 2024. Clean lines, simple color palettes, and streamlined designs will be popular choices for creating a minimalist bathroom. This trend is all about decluttering and creating a serene space that is easy to maintain.
Freestanding Bathtubs: Freestanding bathtubs will continue to be a popular choice for homeowners looking to add a touch of luxury to their bathrooms. These tubs come in a variety of shapes, sizes, and materials, allowing homeowners to choose a style that complements their bathroom design.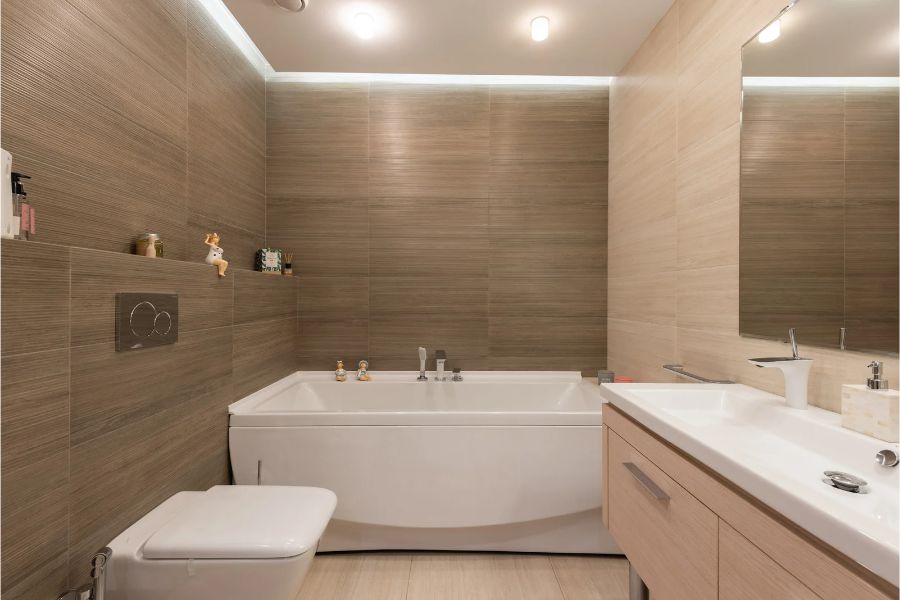 Natural Light: Natural light can transform any space, and it will be a significant trend in bathrooms in 2023 – 2024. Large windows, skylights, and glass doors will be popular choices for bringing in natural light and creating a bright and airy atmosphere in the bathroom.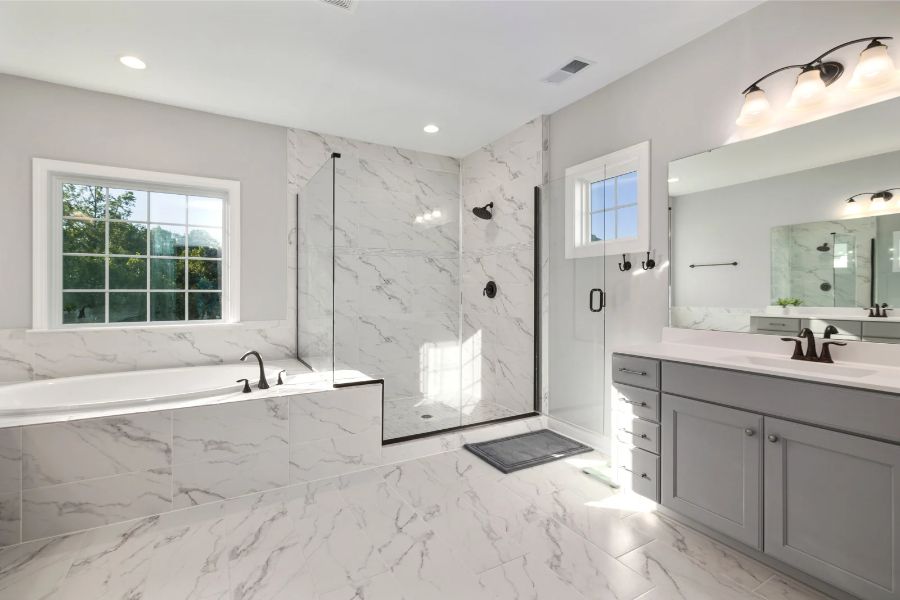 Mixed Metals: Gone are the days of matching metal finishes. In 2023 – 2024, mixed metals will be a popular trend in bathroom design. Homeowners will be mixing metals such as brass, copper, and gold to create a unique and eclectic look in their bathrooms.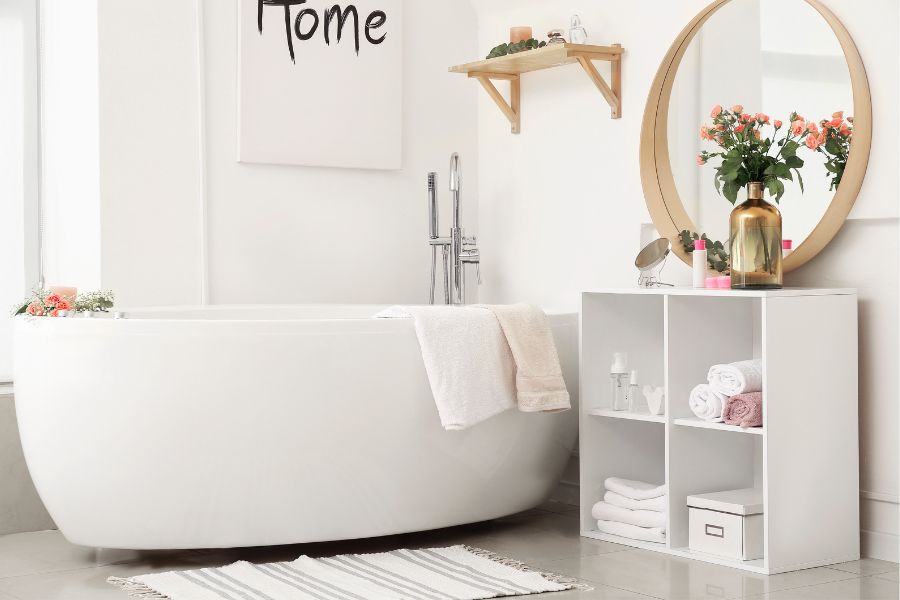 Bold Color: While neutral color palettes have been popular in bathroom design, we can expect to see bold and more vibrant colors in 2023 – 2024. Jewel tones such as emerald green, sapphire blue, and ruby red will be popular choices for creating a rich and luxurious atmosphere in the bathroom.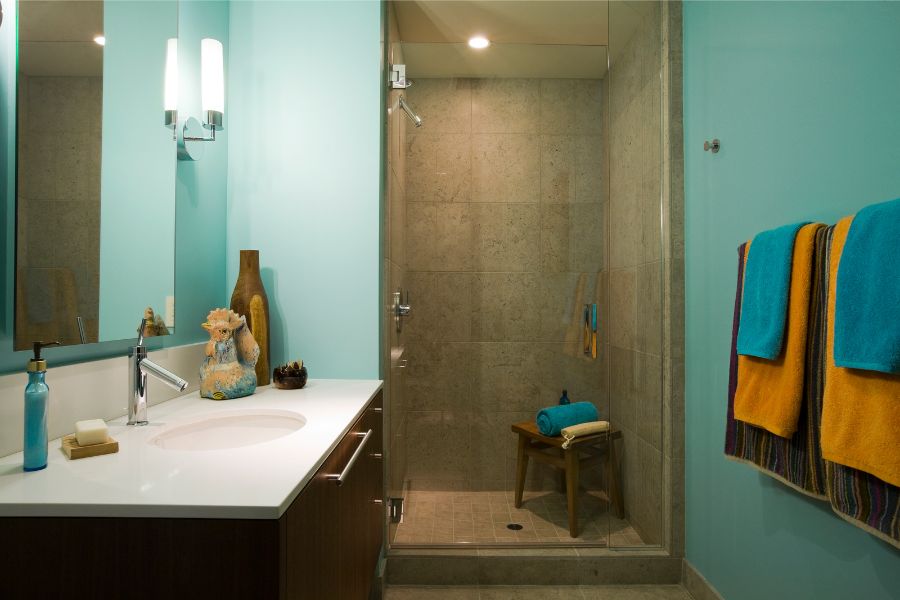 Textured Tiles: Textured tiles will be a popular choice for adding depth and dimension to bathroom design in 2023 – 2024. Tiles with a 3D effect, textured surfaces, and embossed patterns will be used to create a tactile and interesting feature in the bathroom.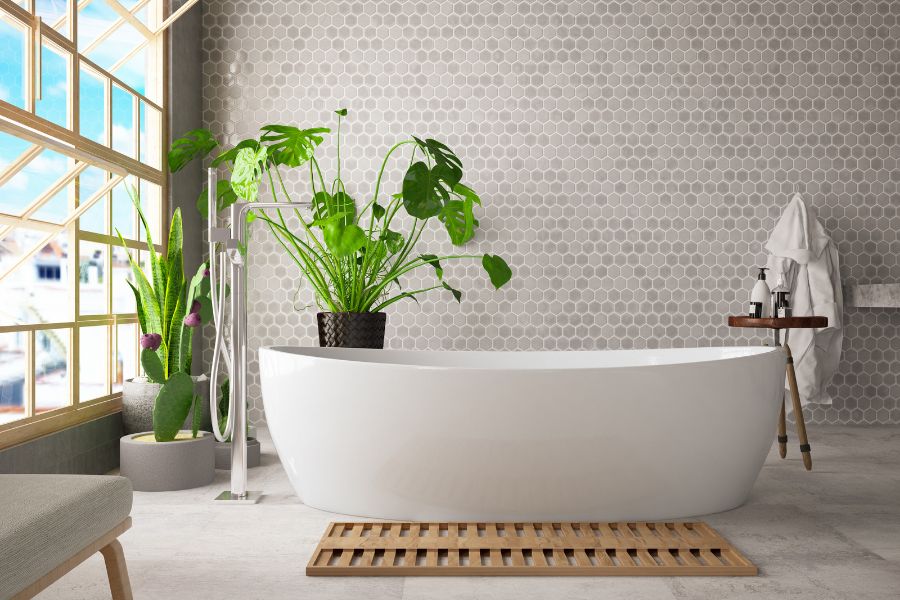 In conclusion, the bathroom trends in 2023 – 2024 will be all about creating a luxurious and relaxing space that combines functionality and style. From statement walls to natural materials, smart technology to minimalism, homeowners will have a wide variety of options to choose from when it comes to designing their dream bathroom.