LG XBoom 360 Omnidirectional Portable Speaker With LED Light [ Review]
You certainly don't want to use your phone to play music at the next party, isn't it? But you also don't want to hire a pricey DJ to get your party going. What you actually need for your party is the LG XBoom 360 Omnidirectional portable speaker. It's because this portable speaker is an ultimate party starter that handles all without any hassle.
The XBoom portable speaker offers 360-degree coverage that not just delivers amazing sound but even includes an integrated LED light. Hence, this big, powerful speaker manages to act as a decorative piece, a lantern, and an entertainment system.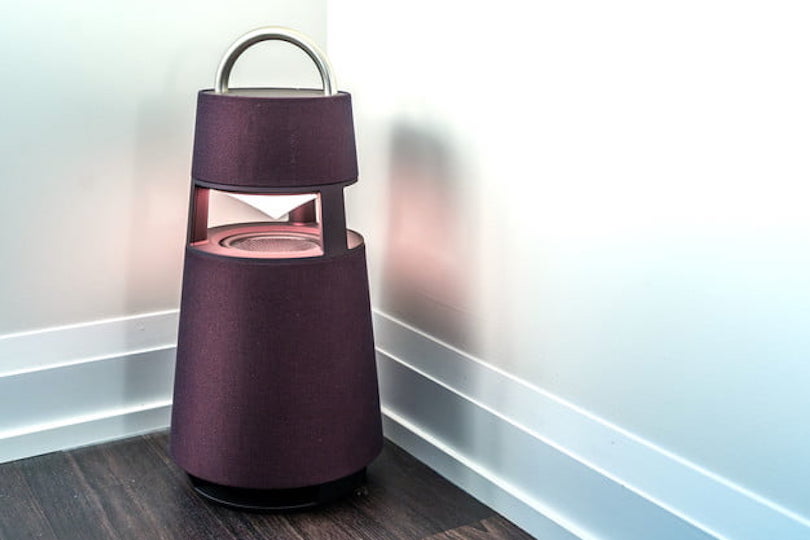 Here, we share with you the full detailed review of this Bluetooth portable speaker. After reading this review, you can figure out the detailed specifications. And, make a wise buying decision.
Let's begin.
LG XBoom Package
This big speaker comes in a huge package. But there's nothing extra in the package. Besides the speaker itself, there's a power cord, a simple user manual, and a slip about various controls. The company does not supply any additional gear or cables to plug into the portable speaker.
Design of Omnidirectional Portable Speaker
This portable speaker comes in three stunning colors – burgundy, black, and peacock green. All these colors fit well in various interior settings. The speaker boasts a conical design that provides it a fair height of 20-inches. Despite its height, the speaker has quite a small footprint. Plus, its weight is around 13 pounds. So, you can place it in any location without much effort.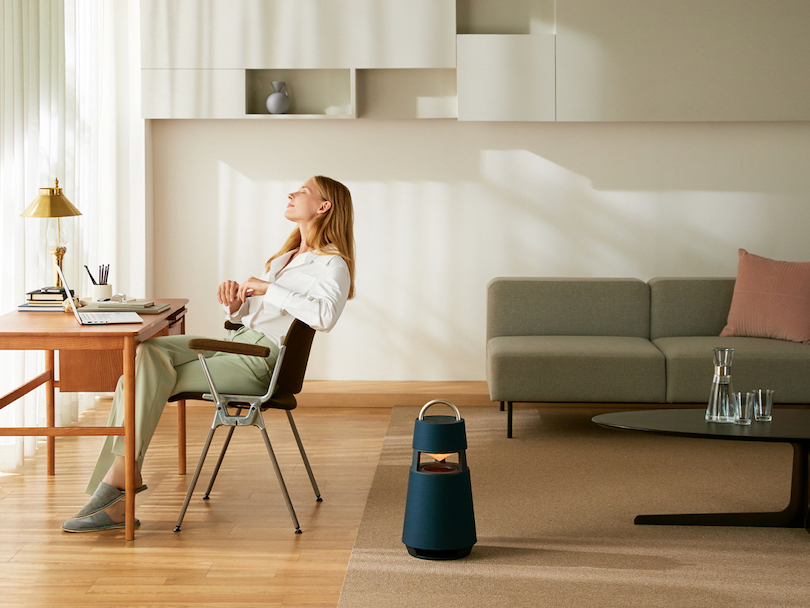 As far as the ports are concerned, these are positioned at the bottom. It includes a singular USB-A, as well as aux-in ports. The USB port even acts as a 5-watt charger for other devices or a playback port.
Ideal for indoor and outdoor setting:
Overall, this speaker's design looks very sophisticated and sleek with a soft texture. However, you cannot keep the speaker beside a pool – as it's not splash resistant. Nonetheless, you can use XBoom's 360-degree sound outdoors in other settings. It even comes with an "outdoor EQ" mode to enjoy music in any outdoor setting. When you want to use it indoors, just put it back to its default setting.
It includes a 5.25-inch glass fiber woofer to power the sound. There's also a one-inch tweeter within the cone-shaped baffle, which is perfectly designed to efficiently play sound in an omnidirectional way. This means that the speaker sounds the same no matter where you're standing or sitting in a room.
LED lamp within the speaker
The LED lamp within the open concave faces its exposed woofer. This adds unique visual appeal to the XBoom 360. This illuminating device is more like mood lighting than a lighting fixture used for brightening a room. So, you can use the LED lamp of the speaker for relaxing and party modes. It even includes a dedicated button for cycling through the lamp's various light modes. Plus, the companion app enables you to dig much deeper for more customization.
Setup and configuration of the portable speaker
It's very easy to pair a device with the XBoom 360. Once it's done with both Android and iPhone devices, use the companion app to recognize the speaker straight away. This app works like a controller for this speaker beyond the basic features. At the top of this portable speaker, you can clearly see the main buttons. It even includes Braille for visually-impaired people.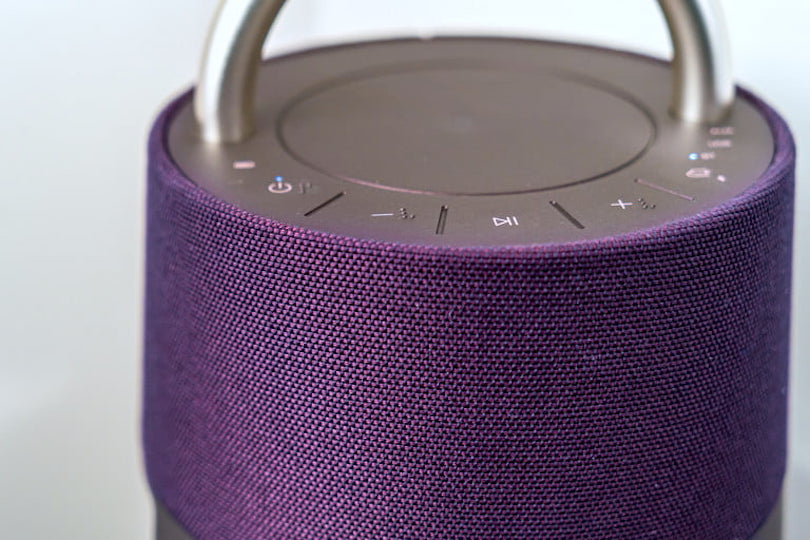 The app comes with an EQ with a custom option and seven presets. Using the custom option, you can tweak the EQ as you like. However, you cannot create and save the desired presets. So, there's no need to keep going back for tweaking the system for the desired sound.
According to LG, on turning off the equalizer you use on a music app, the XBoom 360 speaker plays better quality sound with less distortion.
Interactive DJ features
The portable speaker comes with interactive DJ features. It lets you interact with the music playback in fun ways via the sound effects. Using these features, you get club, drum, and other options for creating transitions. It even lets you create desired effects while playing your tracks.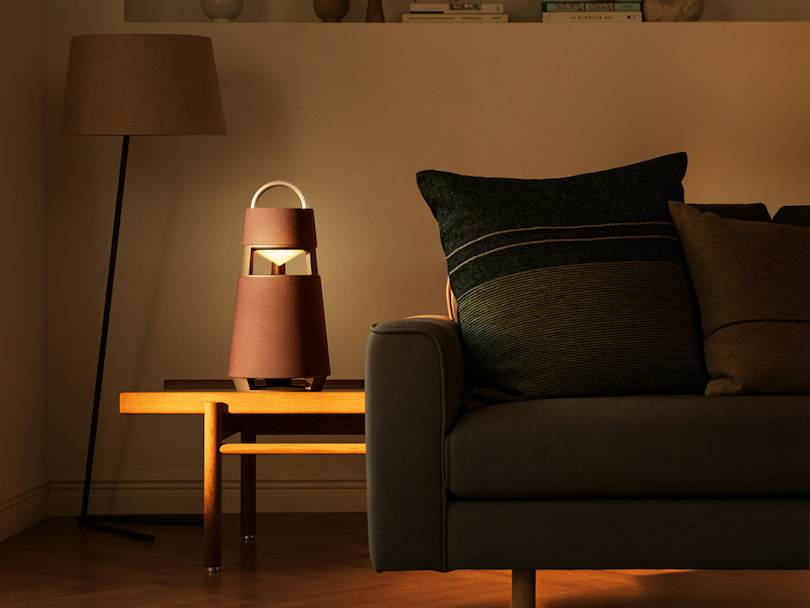 It even includes a Sampler Creator that enables you to record five seconds of sound that you want to mimic or play. Further, you can transfer it over the DJ Mode, Next, play it anytime you want over the desired song. So, you'd have fun with this feature if you want to be a hype man.
In case, you feel like being very loud, the portable speaker also supports an additional speaker. You cannot get stereo pairing for its distinct right and left channels. Just the mirroring of the audio from the master unit makes this system ideal for larger parties.
Sound quality of LG XBoom 360 portable speaker
LG wants the users to get loud this XBoom 360. But not at the expense of the whole audio spectrum. It would become clear to you when you play distinct types of tracks in different genres. Even the bass is clear with its woofer handling the heavy lifting.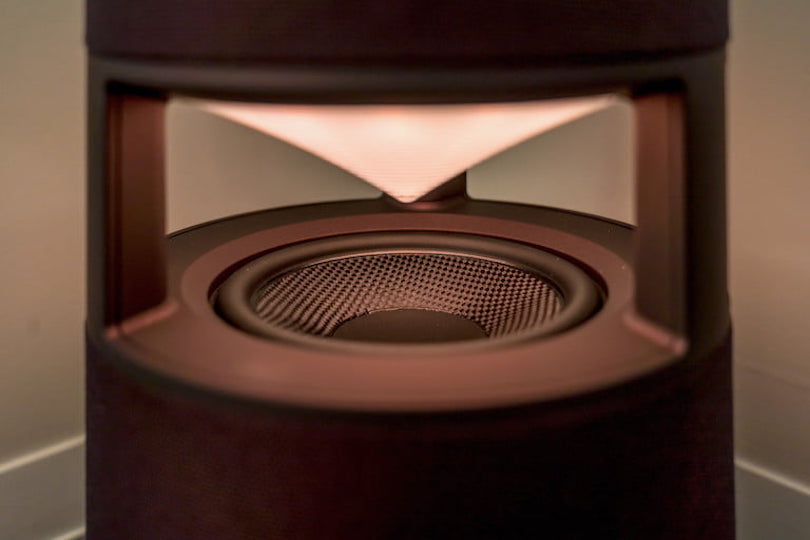 But don't expect any audiophile quality, as stickers for hi-res sound are not very impressive. It is because these speakers only support AAC and SBC Bluetooth codecs. So, you get to play tracks only through USB. Even Aux-in is a convenient option, as you get complete control over everything from its connected device.
XBoom 360 speaker's lighting effects
The XBoom 360 portable speaker provides you with presents depending on the type you desire. You may even tap "My Pick" for selecting whatever color you'd like to see. The LED lamp's dynamic effect depends on the mode you prefer. For instance, ambient only keeps the light static, Party goes with a frenetic show, and Nature pops with a slow pulse. You can select the mode manually, as the speaker does not include any smart control for this.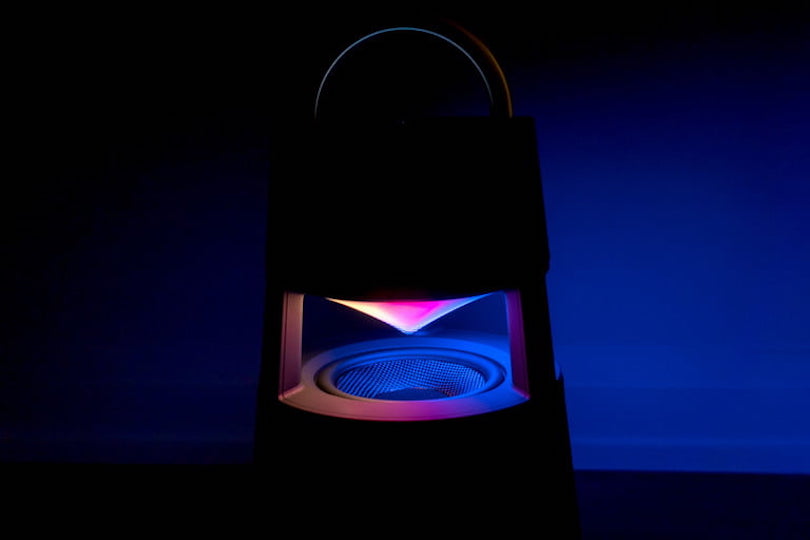 However, it is not a full-on LED lamp. It's because the light just flows out laterally, depending on where it is located. It does not face the front, like conventional party boxes, nor the top to bounce off the walls and a ceiling. The lighting effect of this speaker is distinct yet fun to look at when it runs along with the music.
In short, XBoom 360 appears to be a great portable speaker to play music with interactive, ambient light. However, the lighting effect could impress some, while it won't be appealing to others.
Battery life of XBoom 360 portable speaker
LG claims that this portable speaker can last for up to 10 hours on a single charge. This is true if you never explore its louder volume. But when you play it loudly, the speaker can last between six to eight hours depending on how loud you play. The LED lamp is also a battery drainer if you keep it on always. You may even save on the battery by playing music through an aux-in port. Meanwhile, keep Bluetooth off to prevent the battery from draining fast.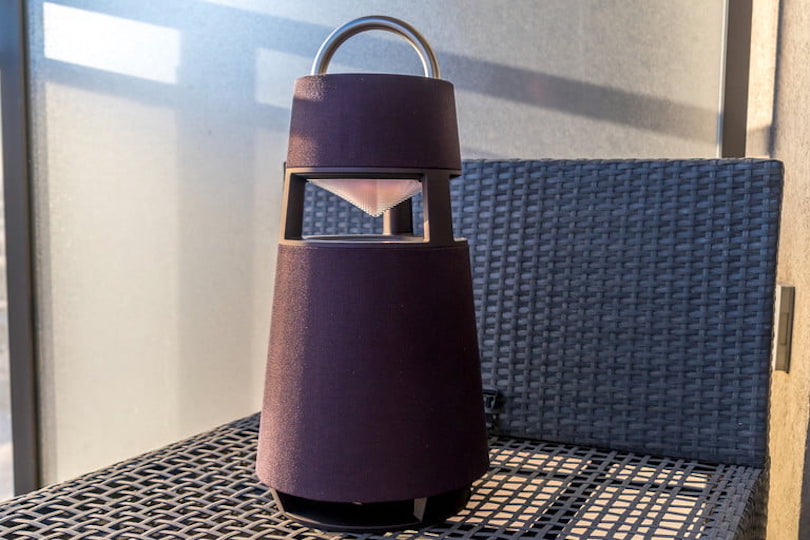 The companion app even keeps you apprised of the battery that's left. And, imagine how much you can save if you lower the volume or turn the light off. You may always plug it in on an outlet for keeping it charged. This seems to be a good idea, considering the speaker system takes up to five hours to fully charge the speaker. However, there's no fast charging for this big speaker.
Our take on XBoom 360
LG released the XBoom 360 portable speaker for $400. But, it's now available for $297 on Amazon. And, this is not a big price to pay for what you're getting. The best part is that you can take this speaker system to any indoor or outdoor location for entertainment. It's a great speaker system for those who often entertain people in their homes. So, if you want something with DJ mode and light, this speaker is definitely a good choice.
Via: DigitalTrends