Bring Tokyo Skyline Into Your Home With LEGO Architecture Set
Have you ever been to Tokyo? It's one of the largest and very interesting cities across the globe. If you ever wished to take its extraordinary charm back to your home, your wish has sort of come true. It's because now you can conveniently get transported to Tokyo from the comfort of your home. Well, not literally! But all thanks to LEGO Architecture set that enables you to make Tokyo Skyline part of your interior.
Tokyo Skyline LEGO Set
This LEGO Tokyo construction set is perfect for the fans of the metropolis' popular skyline. We're sure fans would be thrilled to recreate the scale models of Tokyo's popular buildings. Some of the popular Tokyo buildings from this set are the Mode Gakuen Cocoon Tower, Tokyo Skytree, the Big Sight Exhibition Center, and Tokyo Tower.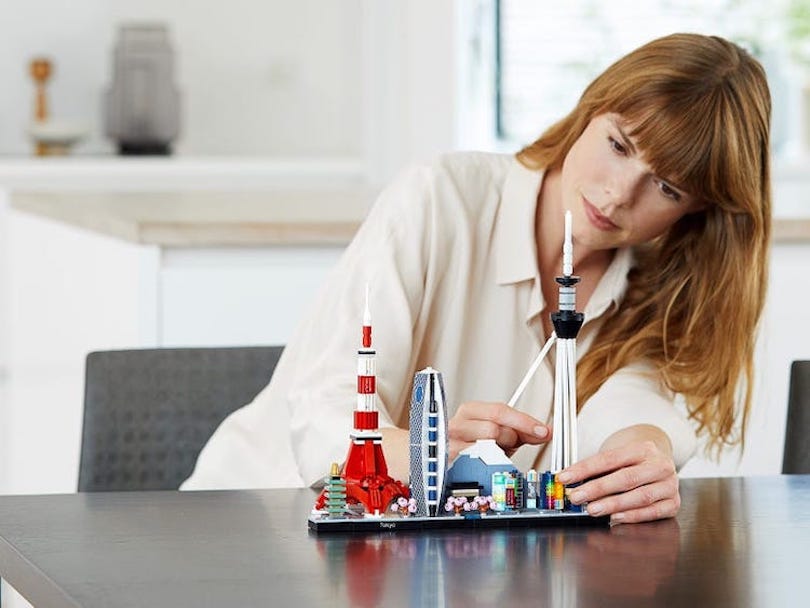 You can complete the picturesque view with snow-capped Mount Fuji in its backdrop. Furthermore, the set includes representations of the budding pink cherry flowers from Chidorigafuchi Park, as well as the Shibuya Crossing.
Measuring just 11-inches high, 10-inches wide, and 3-inches deep, the miniature Tokyo cityscape consists of 547 pieces. The building models are available in vibrant colors and authentic architectural detail. For bringing everything together, the whole display rests on a slim base plate that's inscribed with Tokyo's name.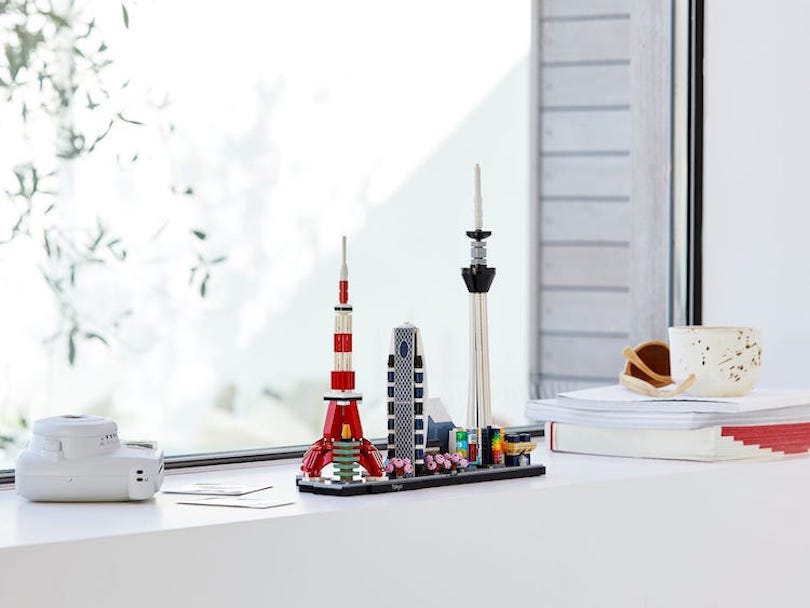 Additional Details, Features, Specifications:
Both professional and new architects enjoy creating this LEGO Tokyo set. It also makes a great Japanese gift for everyone aged. No matter you've been to Tokyo or dream of visiting the city someday, it is a great model kit for you.
You don't require batteries for this architecture construction set for grownups. It's because it offers a relaxing, stress-relieving build with only LEGO bricks. So, just forget all your worries and simply zone out to create this display model.
Thinking of purchasing this Tokyo construction set to gift to someone new to LEGO? No issue. It comes with all the easy-to-follow building instructions. Just open the package and get started.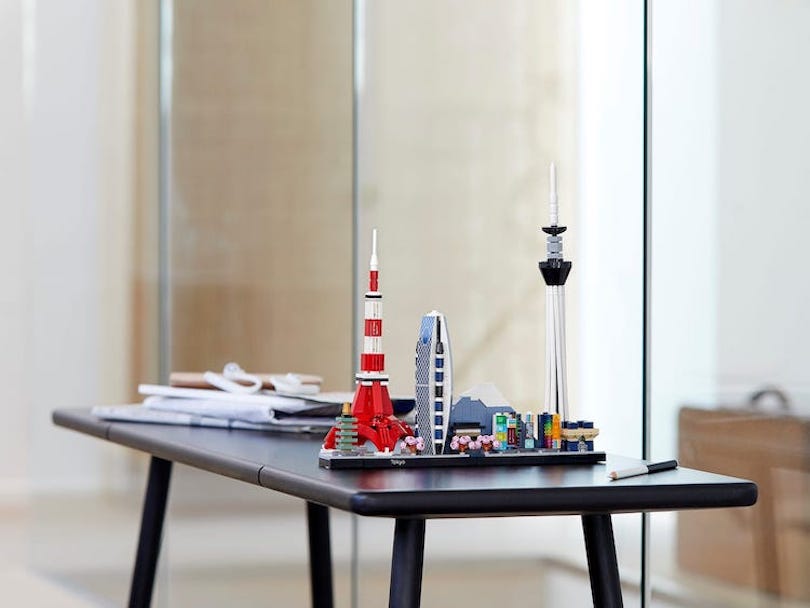 This model set is ideal for displaying the LEGO architectural models of iconic Tokyo skylines and landmarks. They also offer you a variety of rewarding experiences while building miniature building models. After all, it takes you back to the history of Tokyo.
LEGO bricks undergo complete testing in every minute way you may imagine. It to ensures that the LEGO Architecture building set meets all the safety standards for your model kit. Furthermore, the tests assure that the LEGO pieces are as robust but beautiful.
LEGO building bricks meet the highest industry standards. So, it ensures that everything is consistent and connect/pull apart with ease.
Availability
While the Tokyo Architecture is currently out of stock on LEGO's official website, you can buy it from Amazon for $59.98. And, if you want to make it appear even cooler while displaying on a shelf, check out this LED lighting kit. This lighting kit will bring your miniature skyline to life.[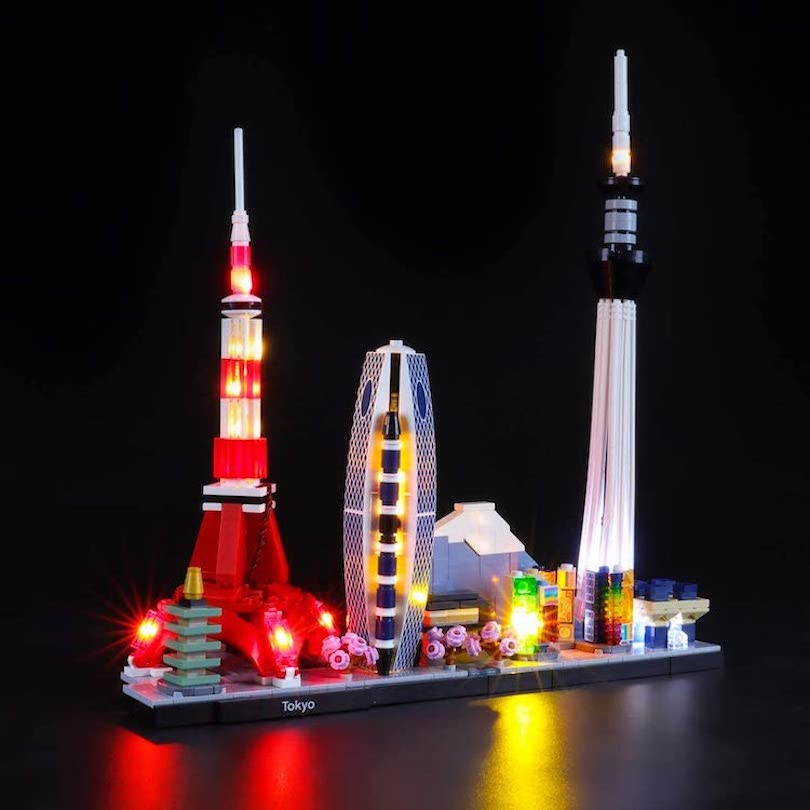 Via: MyModernMet