Stackabl System Creates Aesthetic Furniture With Factory Off-Cuts
Toronto-based design company Stackabl recognizes the surplus off-cuts. And, the large quantities of felted wool in factories. To reduce the amount of waste in the factories, they decided to create a computer-aided system. This system makes a productive reuse of end-of-bolt and off-cuts felt. How? By turning the waste into practical furnishings. Usually, the factory off-cuts and surplus materials are used to make art pieces.
Even the new system by the company creates sustainable furniture using waste materials. But in a unique way. And, it's amazing how the firm gives a new life to these unused pieces.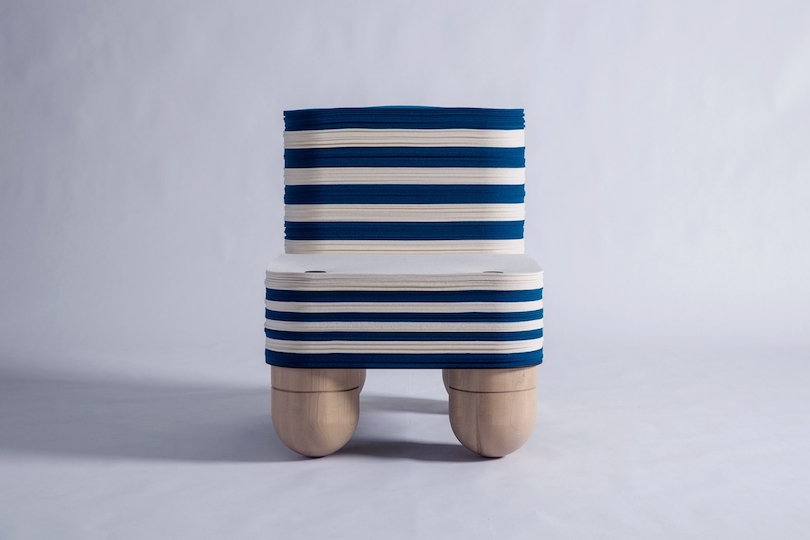 Stackabl transforms factory off-cuts into custom furniture
In the past few years, the demand for furniture upholstery and clothing has increased a lot. More and more people are becoming attuned to properly designed products. This means that more materials are getting used for production. But this, unfortunately, leads to more scraps on the cutting room floor. To decrease the amount of clothing scraps, Stackabl is putting them to good use. And, they do so with the creation of furniture that's comfortable yet striking.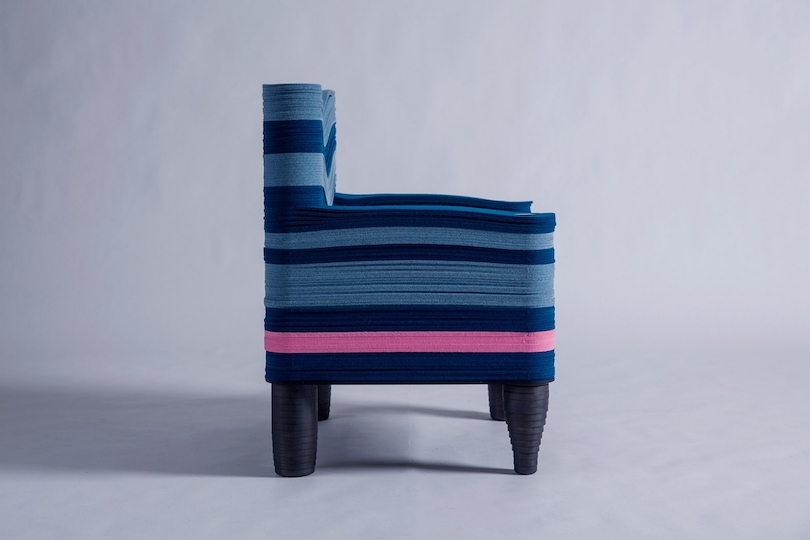 Stackabl is a unique system to design custom furniture without wasting anything. In collaboration with various regional manufacturers, this system identifies the factories' remnant inventory. And, this further puts it back using the machines and craftsmanship of their experts. With the use of existing regional resources, this system empowers local economies. Meanwhile, it helps in reducing the carbon footprint.
Sustainable collection of felted furniture
How many ways to cut felt to convert it into something practical? Well, there are so many ways to give it new forms using the Stackabl machine. This system helps mix machine precision with the creativity of humans. That's how the designers use felted off-cuts to make lounges, chairs, and benches. In a nutshell, this specialized configurator software determines the choices made by a designer or a user. For instance, it identifies colors or dimensions and further selects high-quality factory off-cuts. These off-cuts are further cut with the help of robots to make furniture.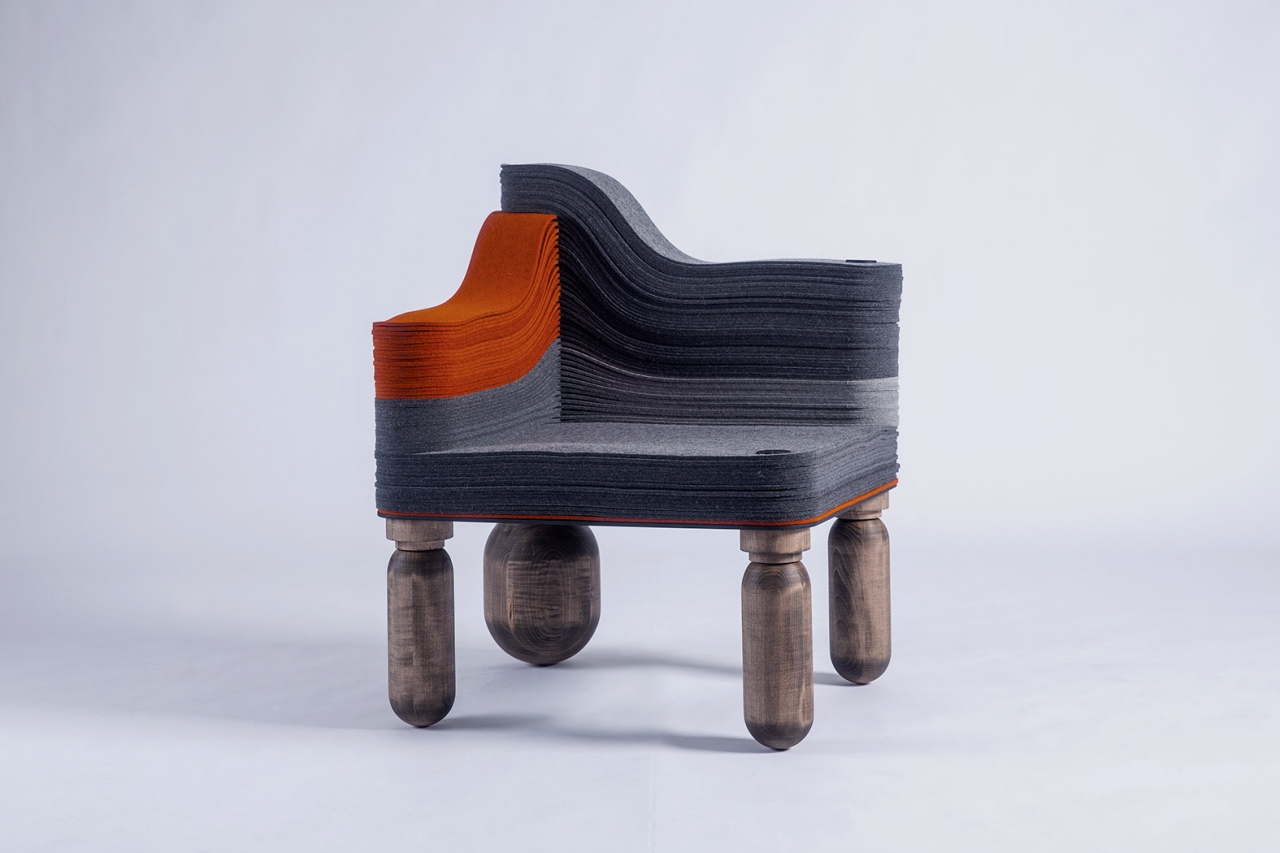 With certain restrictions by the configurator, the six designers from Maison Gerard create striking designer furniture. This furniture appears unique and stylish. So, it's perfect to spruce up the visual appeal of any modern living space. It's truly wonderful to see how each designer expressed various ideas and influences in form of furniture designs. Each design is wildly different and exquisite.
For instance, the Raki corner chair exudes a playful spirit due to its uneven shape and non-uniform legs. On the other hand, Dulce's dining chair reminds us of the cake it's named after – particularly the one with sweet pink filling in the center. And, the Maxine bench mixes the design influences that are as distinct as its colors. Furthermore, the Madame chaise lounge boasts a predominantly red hue. And, its sloping 'shoulders' give it an exotic appeal.
Initiative to reduce carbon footprint and empowering local economies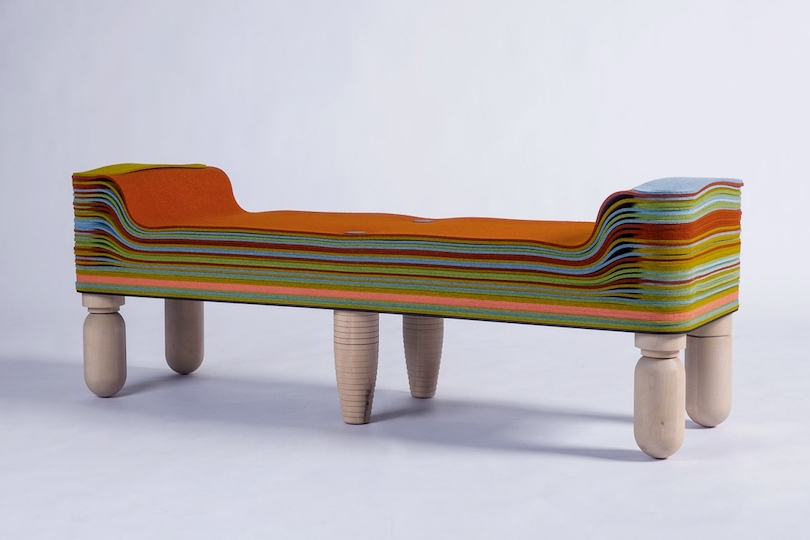 Besides reusing felted materials that otherwise go to waste, Stackabl puts the power in the hands of the regional designs and manufacturers. The company keeps in touch with the regional material sources. Meanwhile, they enable designers from that specific region to unleash their creativity. That is how the firm initiates to reduce its carbon footprint while enriching and empowering local economies. It's a great initiative indeed. Plus, we admire the creativity and skills of the regional designers in different parts of the world.
Via: YankoDesign