PVC Bench by Ammar Kalo is Made From Upcycled Drainpipes
Mimicking the beauty of elegant terrazzo, this minimalist PVC Bench is made from upcycled drainpipes by UAE-based designer Ammar Kalo and Ibrahim Ibrahim. It is a two-person bench that's designed to show how to turn trash into a modern home or office furniture.
Being a part of the award-winning architect firm, KALO, this upcycled piece of furniture consists of a broken PVC pipe that was gathered from scrap and some discarded wood from other projects of the designer.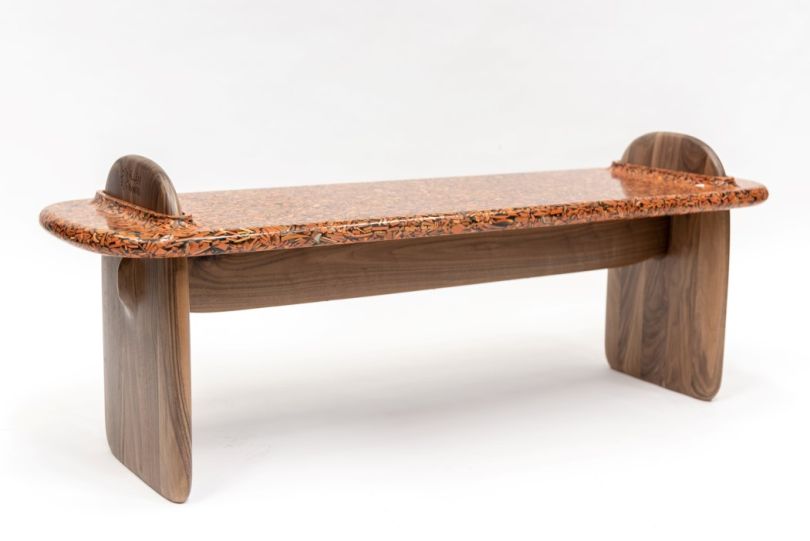 The designer was commissioned to create this bench by Middle East Bee'ah, a renowned waste management company. The intent of creating this bench is to keep waste materials away from landfills while converting it into a daily use product.
To create this furniture unit, the old PVC piping has been crushed to tiny pieces and combined with tinted resin to make it seem like it's floating. The discarded plastic pipers are used for making the top seat section, whereas the legs and seat support are made out of the parts of walnut wood.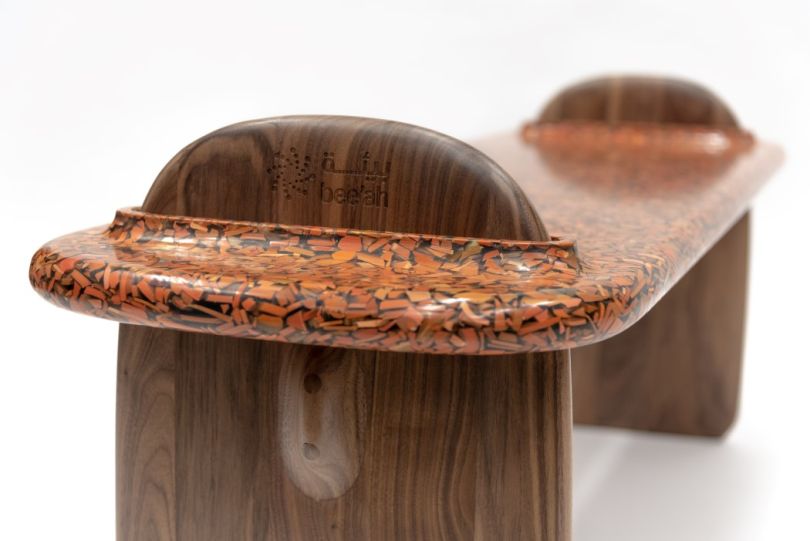 KALO design firm is lead by architect and designer Ammar Kalo, who is also the director of CAAD Labs, as well as an assistant professor at the American University of Sharjah. Most of his creations depict a delicate relation between traditional craftsmanship and advanced technology. This signature style combines modern and traditional designs, using digital fabrication and material processes to build absolutely unique pieces.
Likewise, this bench is the result of digital fabrication techniques, using some conventional tools. The result is organic-looking modern furniture, which will give a unique industrial appeal to any interior where it's placed.
For more information, visit the designer's official website.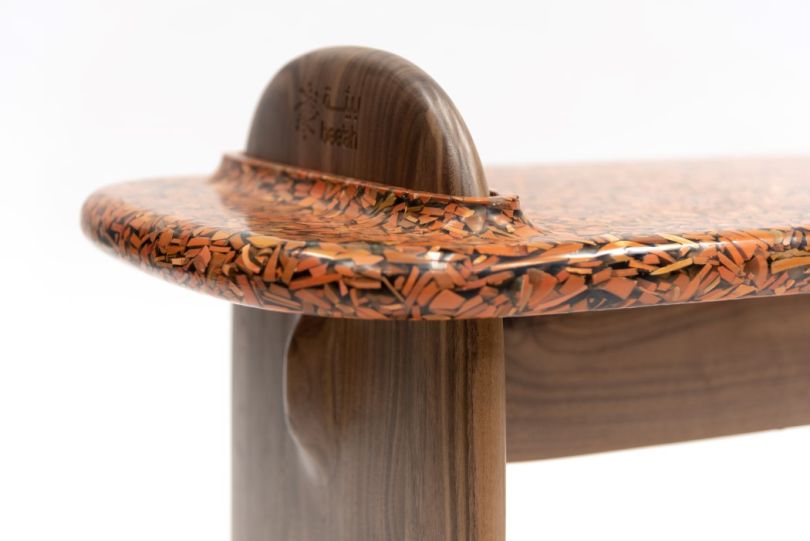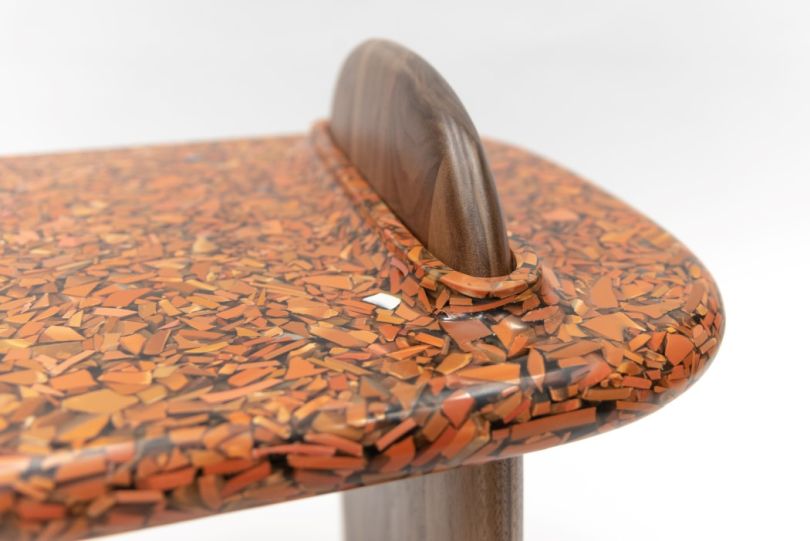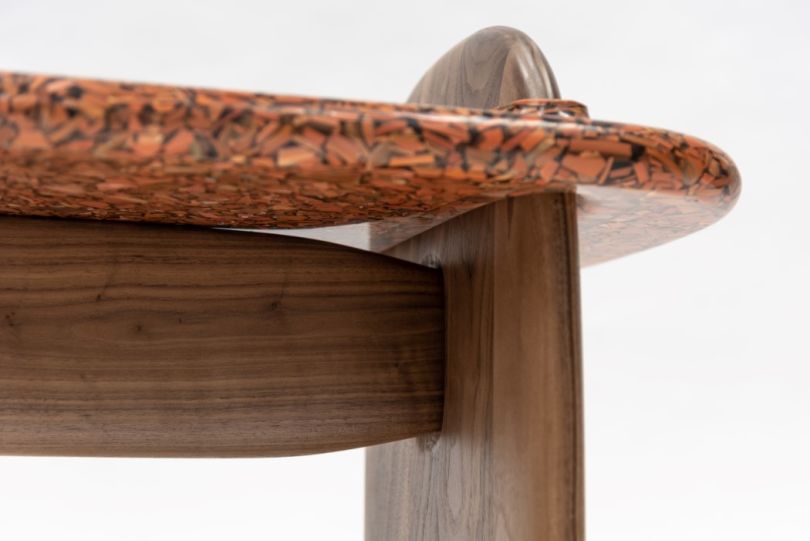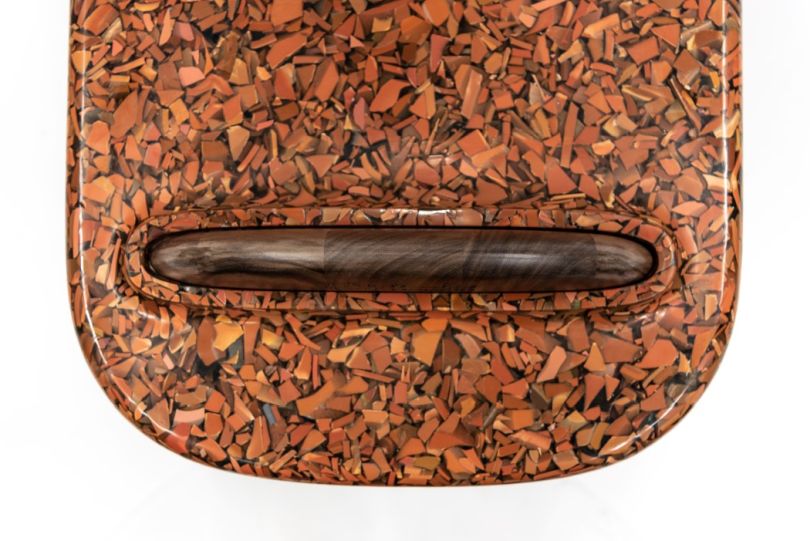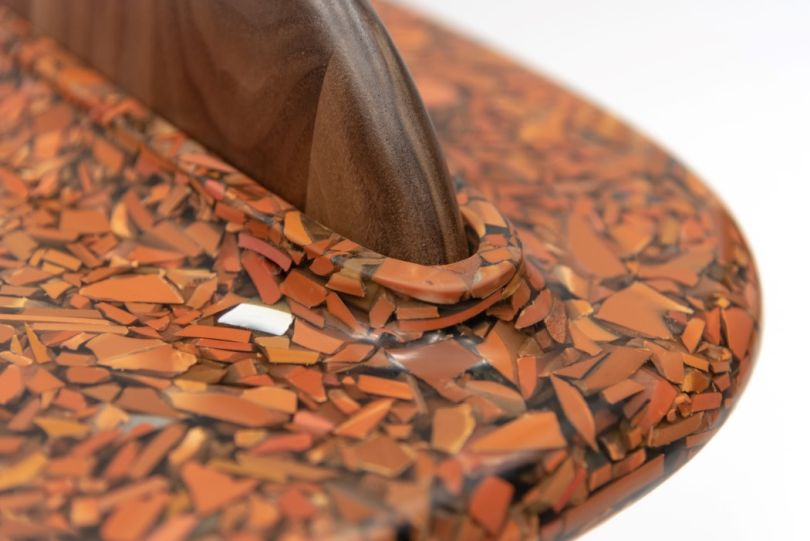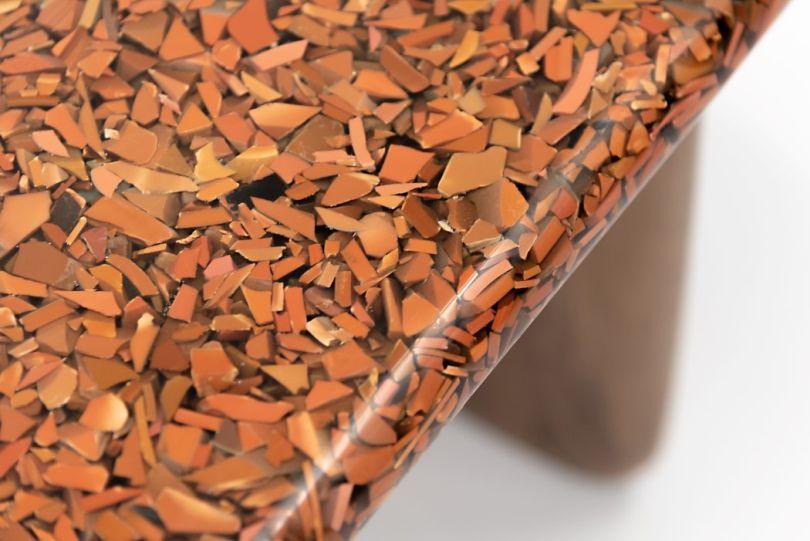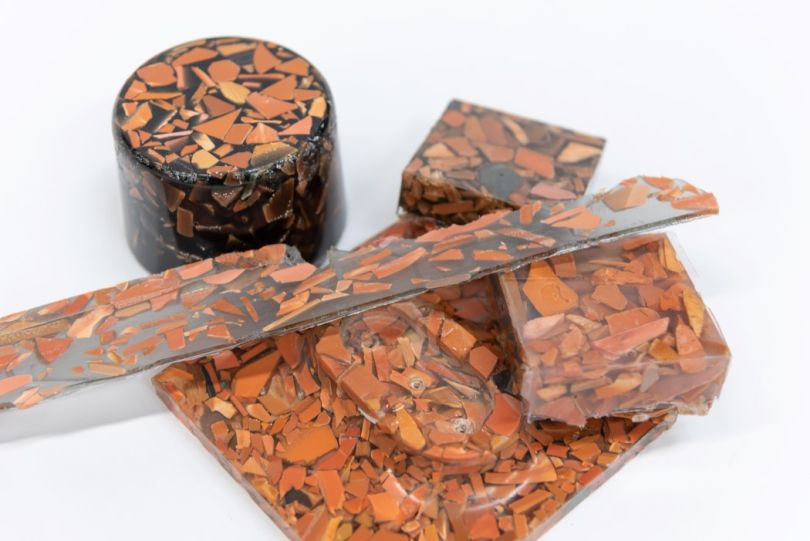 Via: Inhabitant