Six Beautiful Ways To Take Bathroom Windows To The Next Level
When we think of doing up our bathroom decor, we often tend to forget about the windows. They are essentially the neglected part of the bathroom. However, when put to proper use, windows can increase the functionality and enhance the decor of the space to a great extent. So, if you are thinking of revamping your bathroom, here are ways you can take your bathroom windows to the next level –
1. Narrow bathroom windows
If you are someone who is worried about privacy but still wants to let the sunshine in through the bathrooms, this one is perfect. The chic bathroom windows just let in the right amount of sunshine without you have any privacy concerns. If you want, you can keep the window all glass and frame it in the darkest shade of brown to amp up your bathroom looks.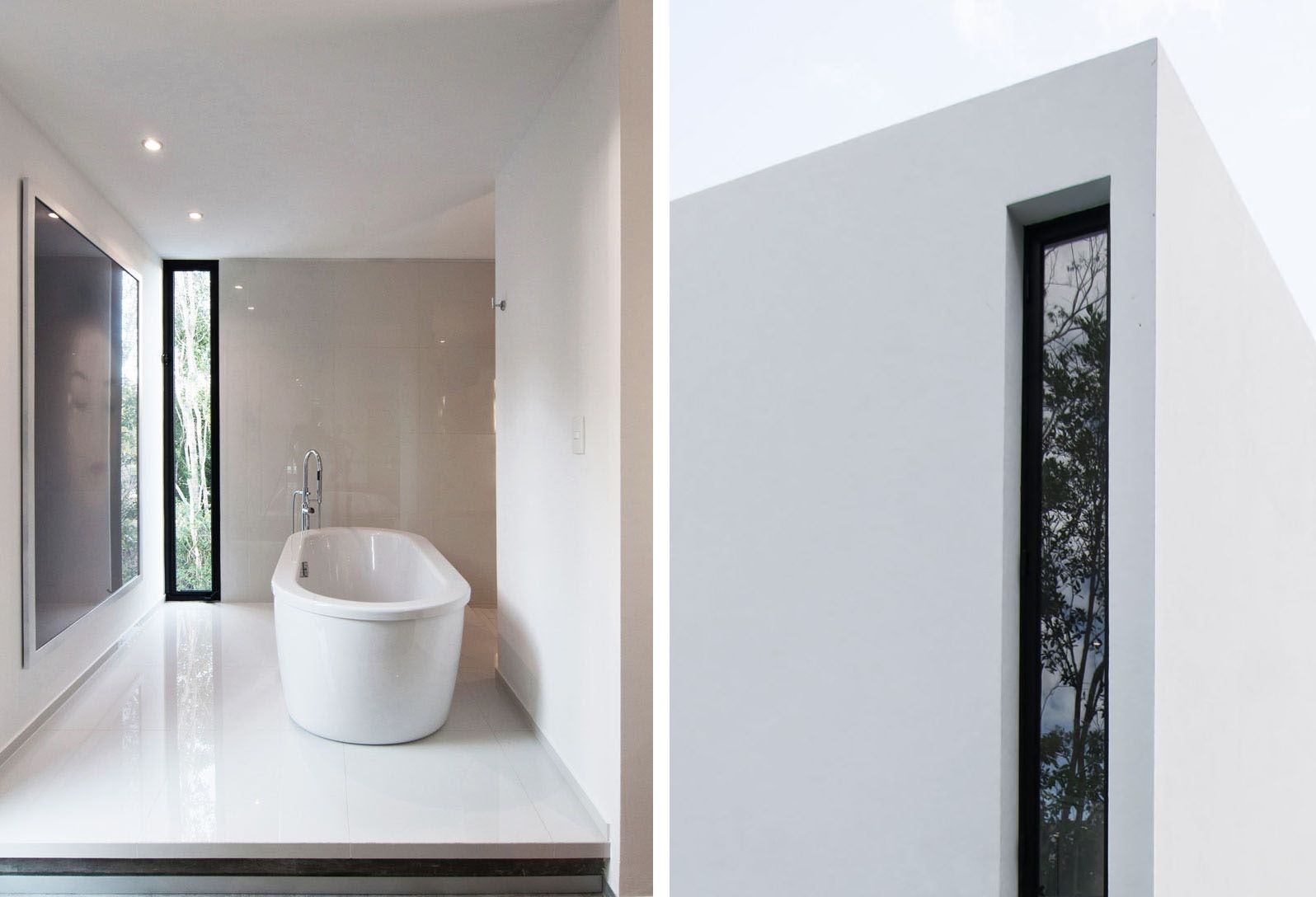 2. That open bathroom feel with framed plant
If you do not have any privacy concerns and would love to have that tropical open bathroom feel, this one is perfect. For this, you need to make your window pretty large and keep a huge potted plant just outside the window. The idea is to have your window frame the plant to present that open bathroom feel. After all, a great view doesn't hurt much.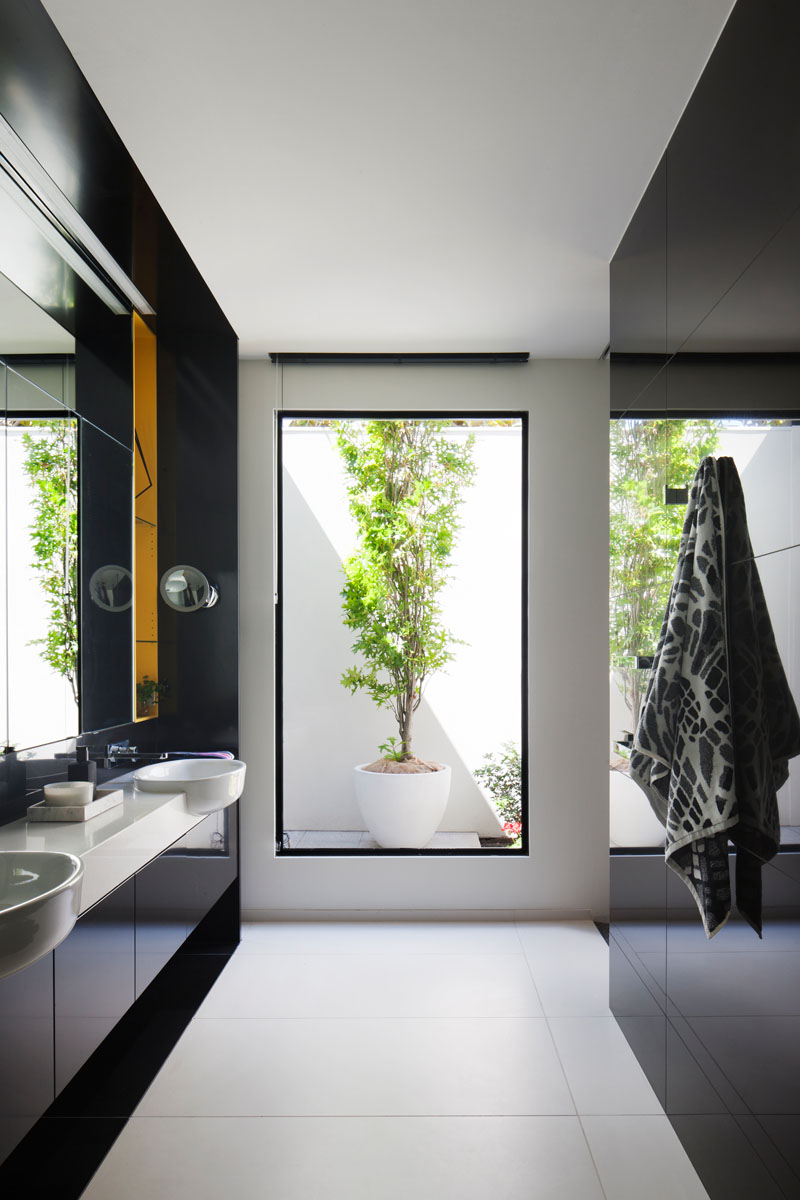 3. Make use of your remote location with full wall windows
If you are located in a remoter place and have your bathroom at a height, you can as well implement a full wall window. They not only look gorgeous but also let you soak in the vibrancy of the morning sun once and always. A tad bit of luxury in your regular life ain't not bad.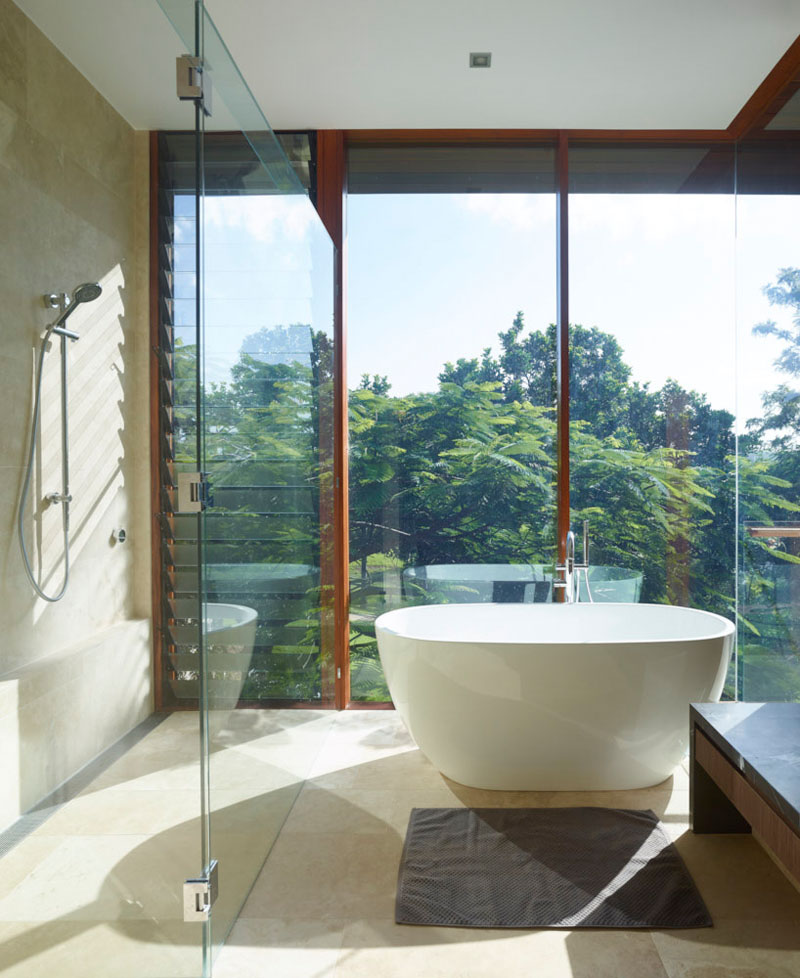 4. Unusual geometric shaped windows
If you are bored with the similar symmetrical windows, you may as well opt for windows in unusual angles and shapes. Add to it rustic fittings and a remote location, and you can as well bring the outdoor in with your creativity. Position your bathtub in a way that you are able to soak up the views and sunshine to the fullest.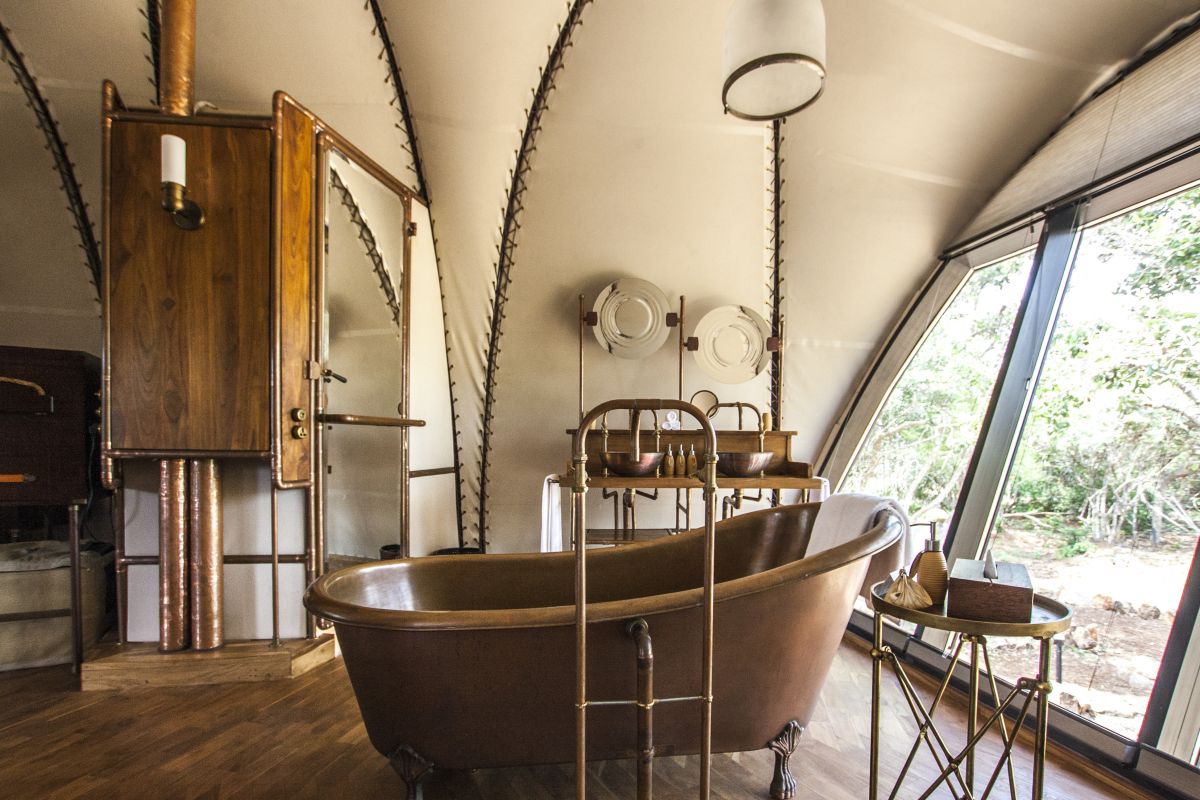 5. Open up your dark bathroom with a gleam of sunshine
If you are someone who loves to keep the bathroom extremely luxurious with darker hues on the walls, you can simply add a pop of brightness to the room by installing windows. Now, don't make these windows too large or too small. The medium-sized windows just to let a pop of brightness is enough to let the sunshine in without downplaying on the bathroom's aesthetics.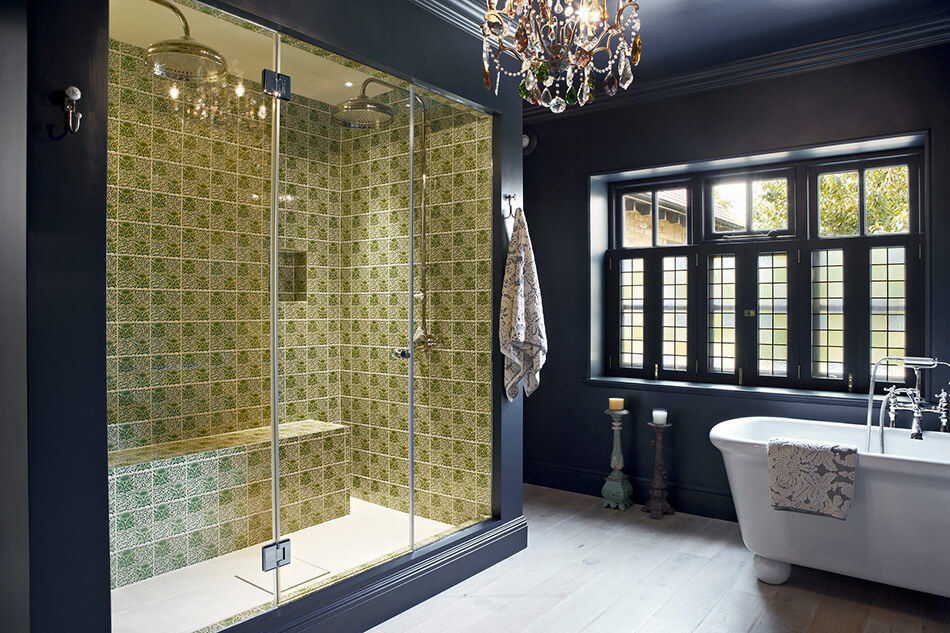 6. Keep it natural, keep it raw
Love natural and simplistic designs? Your window can add a lot of character to your minimally done bathroom without you having to go overboard with styling. Simple huge windows with white frames (or any frame type of the same color as the room) can amp up your bathroom to a great extent. Keep the furnishing and fitting in the bathroom in monotones to play more with minimalism. You may add a pop of gold or copper to your fittings to increase the charisma of the space.