Bramber Mobile Greenhouse Can Go Anywhere You Like
While some people don't have a backyard to create a greenhouse, many don't even want to sacrifice their backyard space for a greenhouse. To solve both these problems, Netherlands-based company Revised has come up with an apt solution called Bramber. It is a portable and mobile greenhouse on wheels to make your greenhouse dream a reality. Due to the presence of wheels, this compact greenhouse is also easy to love around to any desired location.
The best part is that this small greenhouse on wheels works similarly to a larger greenhouse. However, its bonus point is that you can shift it to get more or less sunlight, as needed by the plant.
Design of the mobile greenhouse
Bramber mobile greenhouse is made with aluminum and stainless steel. It is the creation of British designer David Le Versha, who aims at bringing the extensive ironmongery to feel to the pleasantly crafted Victorian-influenced objects. Its thoughtful design boasts a perfect angled profile. Moreover, its hardware enables the easy replacement of safe glass for ensuring product longevity.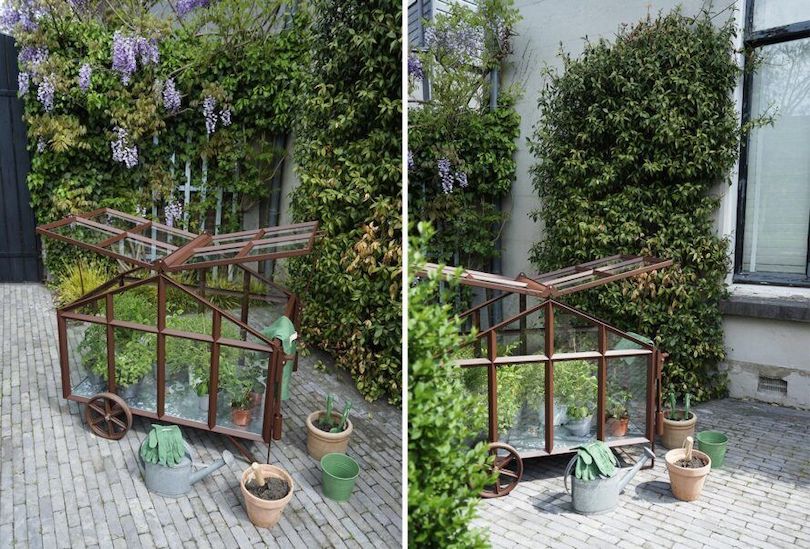 The plants that need less humidity can benefit from the glass lid that's easy to hold open in desired positions. Meanwhile, it includes two handles to ensure easy wheeling around the portable greenhouse. Furthermore, it boasts raising and tilting windows to conveniently water the potted plants.
Overall, the design of this mobile greenhouse is very simple. Plus, the hardware enables easy replacement of the safety glass while making maintenance easier. It is basically a tough design that's durable and long-lasting.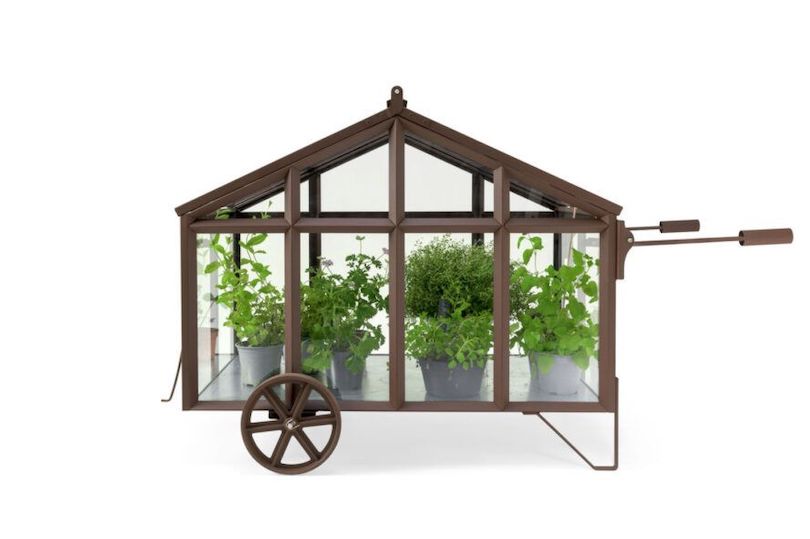 Bramber mobile greenhouse is available in four finishes – rust, sand, black, or white. So, you can choose the one that matches your backyard or as per your choice. After picking the right greenhouse, you can keep your favorite potted plants in it.
Since the greenhouse has solid aluminum and stainless steel construction, it is likely to withstand all environmental factors. Hence, the makers have made it available with a long 100-year guarantee. It shows the company's trust in its durability. So, you can get your hands on it without thinking twice.
Price & Availability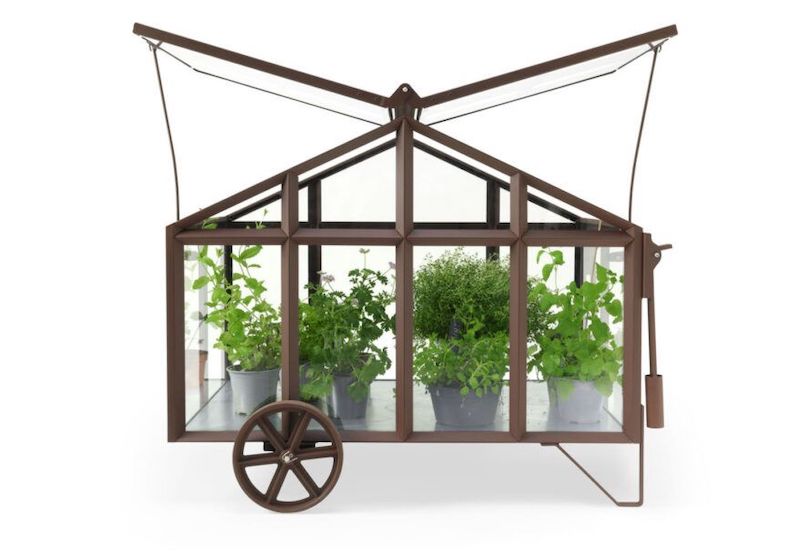 Want to bring the Revised Bramber Mobile Greenhouse to your home? You can get it in any desired finish for €2,062 plus tax (approx. US $2,500+). Currently, Bramber is ready for shipping anywhere in Europe. However, you can get detailed information on the possible international shipping by contacting the Revised team. Just visit their official website to get further details.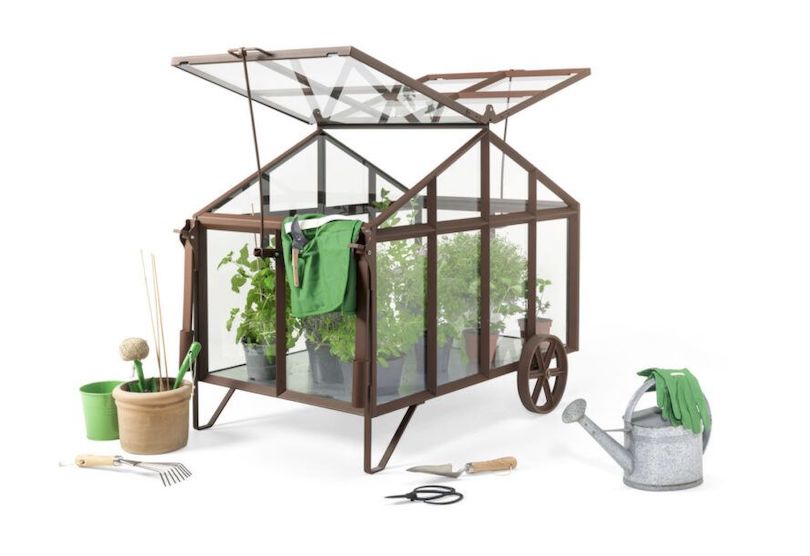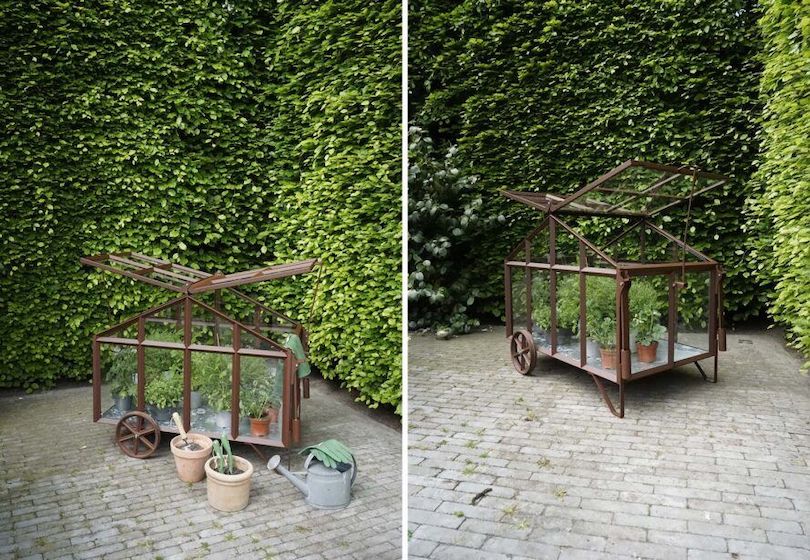 Via: Inhabitat