CArrelé Sustainable Wall Tiles Made of Discarded Eggshells
Do you know that every year, around 8.5 million metric tons of eggshells end up in landfills? Despite being a fragile item, eggshells are naturally UV-resistant and calcium-rich. It means that the discarded eggshells have the potential as practical everyday objects. With a similar thought in mind, Nature Squared is working with recycled eggshells, feathers, and seashells. They use these discarded objects to make sustainable architectural products. In 2020, Elaine Yan Ling Ng, Nature Squared's Chief Innovator, came up with sustainable wall tiles called CArrelé. This whole collection of high-performance eggshell tiles comes in various shapes and colors.
Sustainable wall tiles made of biowaste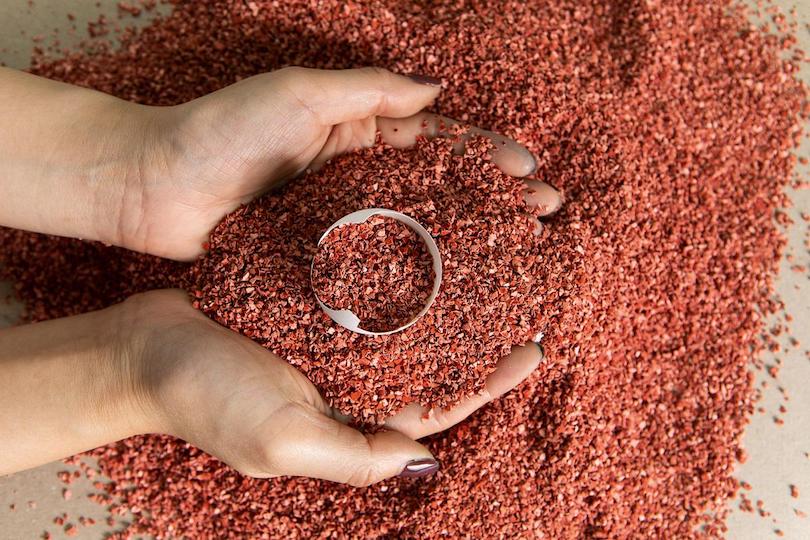 Influenced by the practical use of eggshell waste in the medical industry, 'Carrelé' is one of the finest architectural designs. It's wonderful to see how it turns natural eggshells into something functional. The British-Chinese designer further reasoned that if this specific solid biowaste is good for the medical industry, it proves its potential in other industries as well. Due to the natural material's stability and strength, it's perfect for architectural industries.
Easy to turn into any desired shape or size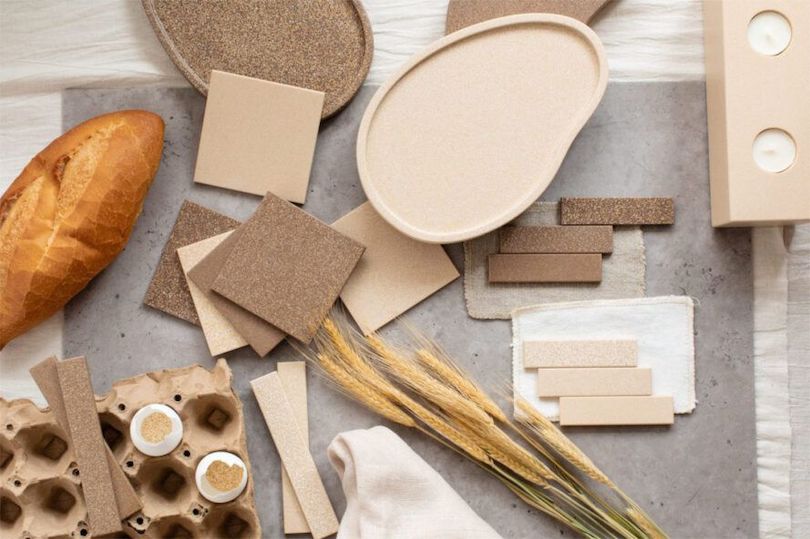 The makers collected the recycled organic eggshells from local kitchens and bakeries in the Philippines. The makers crush them into small fragments of various sizes that range from sand to 3mm. It further creates a speckled appearance that appears like terrazzo. When combined with a binding agent, these tiles are easy to turn into rectangles, squares, and triangles of different sizes. Next, the makers keep them for curing at room temperature.
The resulting decorative assortment of the eggshell tiles and other objects are available in various colors. You can find them in colors ranging from lighter cream shades to deeper brown hues. The composite further takes on a wide range of colors, depending on its treatment. The eggshells also absorb dyes quite well. So, the team is experimenting more with natural dyes, including chlorophyllin, indigo, and madder. The team also add it all to the entire mixture before firing and creating rich green, blue, and rose hues.
Use of CArrelé wall tiles
The CArrelé tiles are useful for a variety of purposes. Being easy to clean and waterproof, these are great for wet areas of a property. So, these are ideal for bathroom walls and kitchen backsplashes. Presently, Nature Squared is even creating floor tiles to use the eggshell composite material. Besides the surface materials, the elegant accessories are likely to be made using the CArrelé composite.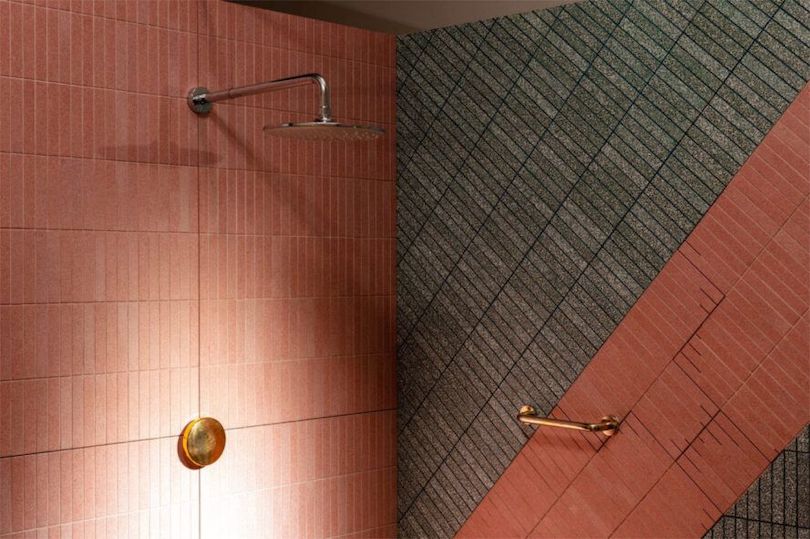 The bespoke minimalist forms using this material can be turned into paperweights, cylindrical stools, candle holders, bookends, and trays to match the stylish speckled, sustainable wall tiles. Some other egg-based designs are tableware objects made with out-of-date eggs. And, unusually shaped but playful vegan edible alternates to chicken eggs.
Future of these sustainable wall tiles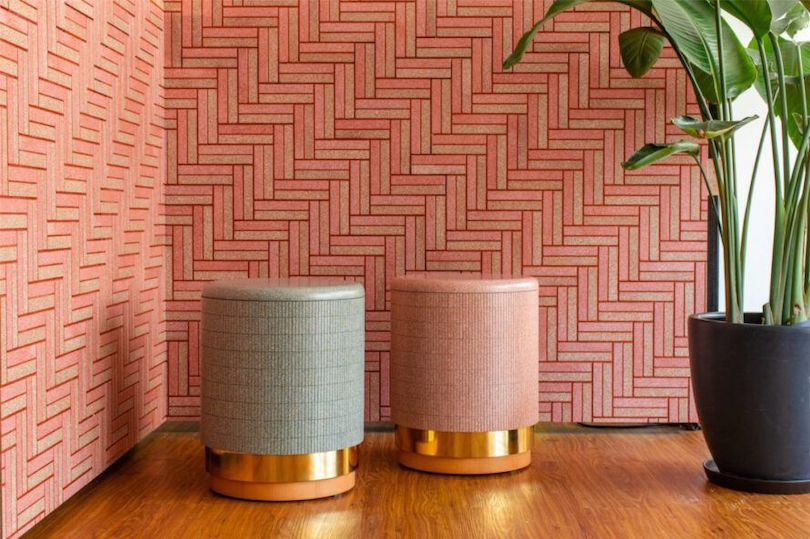 The innovations like these enable a shift in people's mindset, especially those who are concerned about wastage. With the exploration of various possibilities of biowaste in design, the industry is likely to offer affordable and aesthetic design solutions to consumers. Meanwhile, they can make a positive impact on the environment.
About Nature Squared
Founded in 2000, Nature Squared is a brand created by Paul Hoeve and Lay Koon Tan. This particular brand specializes in making custom surfaces with natural waste. The company has two factories in Cebu, the Philippines to create various sustainable designs.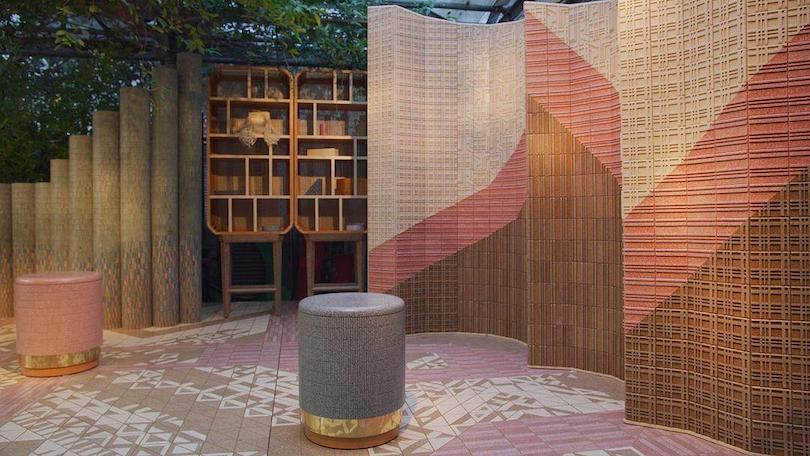 Via: Inhabitat