Top Furniture Trends To Watch Out For in 2022
Who doesn't love to buy new furniture for their home? After all, it's a great way to make the given space appear fresh without complete remodeling. From coffee tables to sofas, every piece of furniture can change the way your room's interior feels. So, you need to consider the top furniture trends of 2022 to make your interior reflect your individuality. That said, searching for the right furniture piece is not very easy considering the number of options available out there.
To find what exactly your house requires in 2022, we have created a list of the 10 best furniture designs that you don't want to miss out on. No matter you are seeking a perfect work desk, a large sectional, or simply a comfy chair, follow the given style guide and never go wrong. Continue reading to see what's great right now and recreate your living space for the new year.
Multifunctional Furniture Trends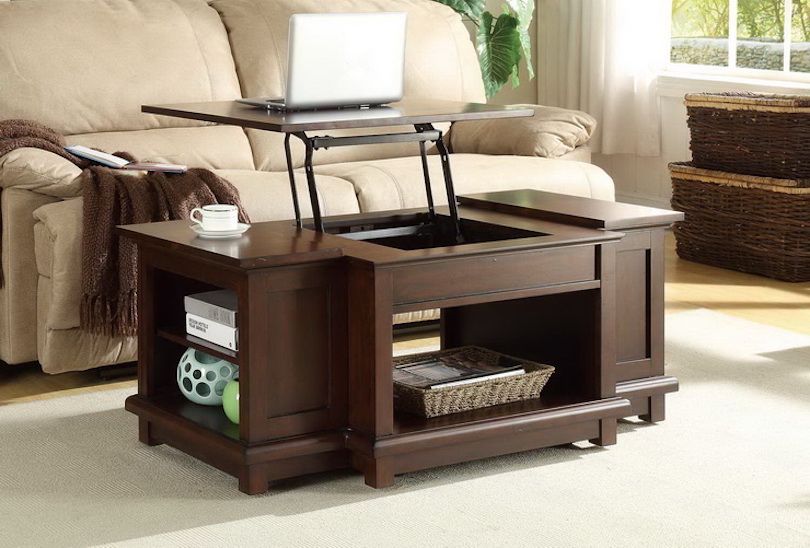 There is something great about a multi-functional furniture piece for all small living spaces. Just imagine a piece that's created to work as a coffee table and a work desk. Or as a side table turning into a chair. All such multipurpose furniture trends are likely to meet your space-saving goals. After all, there is something magical about multifunctional furniture. It appears like a single piece of furniture at first glance. But its functions are more than just one. Hence, these are great for modern urban homes, which are mostly cramped. Therefore, adding multiple cumbersome and bulky furniture designs is not ideal for small spaces. So, multifunctional pieces are likely to serve various purposes and also solve very unique problems. Hence, it can be a lifesaver in various situations.
Just have a look at the pictured furniture piece. It is a perfect coffee table unit with ample storage space. Furthermore, it's easier to convert it into a work desk whenever the user wants. Such modular furniture piece is likely to work in plenty of ways to improve your work and entertainment needs in your living space. Plus, its layout is pretty simple. So, it's easier to blend it into any given space without much effort.
Sustainable Furniture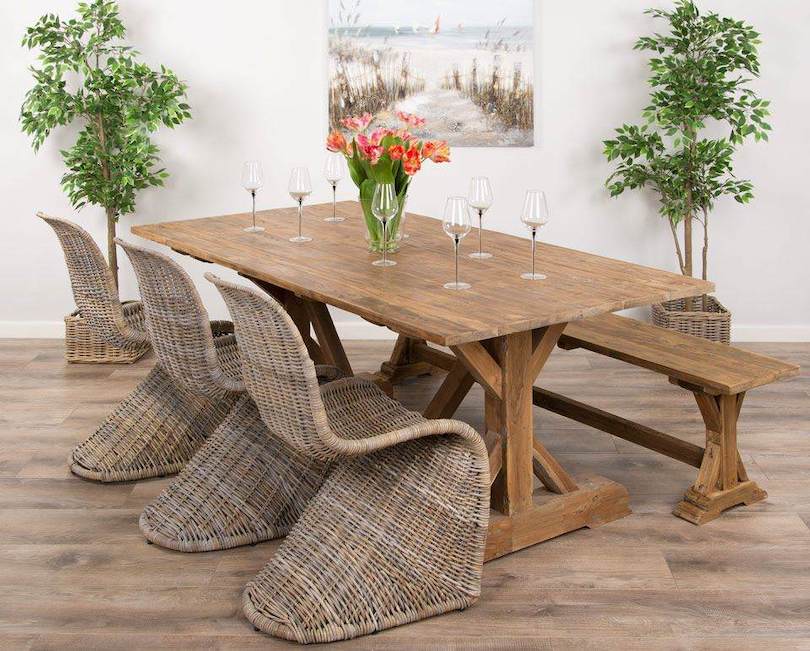 In 2022, the need for taking care of the planet cannot be ignored. We have to make various environmental changes in our lifestyle to ensure that our environment is preserved. What better way to do so is by making a change in your home? The current sustainable furniture trends are ideal for today's world. They are a step towards making our homes eco-friendly and sustainable. These are also ideal to help you attempt to eliminate toxic materials. So, it's best to add furniture designs to your house that won't ruin the Earth after you're done with those.
Rattan and bamboo are some eco-friendly natural materials to consider for your furniture, particularly chairs. It is a resilient and sustainable material that makes it an exceptional wood. Therefore, many designers love these materials for making sustainable furniture. It is because the manufacturing is very low-tech and its production process also involves crafting by hand. Or you can use the facilities that don't impact the environment negatively. These materials are also very easy to mold creatively and physically to fit any design idea. It also accepts paints and is likely to work in various styles. Furthermore, the inner core is likely to get separated and work within the wicker while talking about waste reduction. The sustainable malleability of rattan even explores the malleability of the furniture design.
Transforming Furniture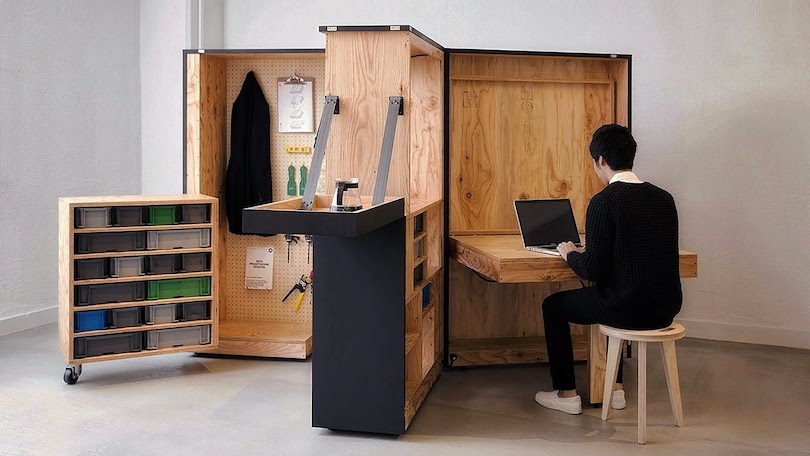 Looking for a spacious apartment is a rarity in modern cities. If you have managed to scrounge one, you are an exception and also a lucky one. But most modern apartments are very cramped. Space constraints are a major problem. But this is the ultimate test of time and way to maneuver the skills. Nonetheless, you have to transform the furniture designs that offer a solution to the limited space problem.
Transforming furniture trends are on the rise to meet the demands of modern homes. It is perfect to merge a desk and office setup along with a cantilevered lofted bed, which descends to the floor for work from home setup. Or consider a piece of transforming furniture that helps with additional storage, work desk, and other purposes, like kitchen preparation. Such furniture designs are ideal for personal spaces and hospitality interiors. Hence, offer a perfect solution for space-saving work. Meanwhile, transforming furniture also covers up a small footprint within the home.
Another piece of transforming furniture to consider for your home is a bed loft with a storage and desk area that folds itself. While it is tempting to hop into a bunk bed while sleeping from a certain height, such furniture piece comes integrated with an internal mechanism. This system lowers the bed to the flooring after the workday is over. Simply with a push of a button, you can lower down the entire frame or elevate it as per your needs.
Smart Furniture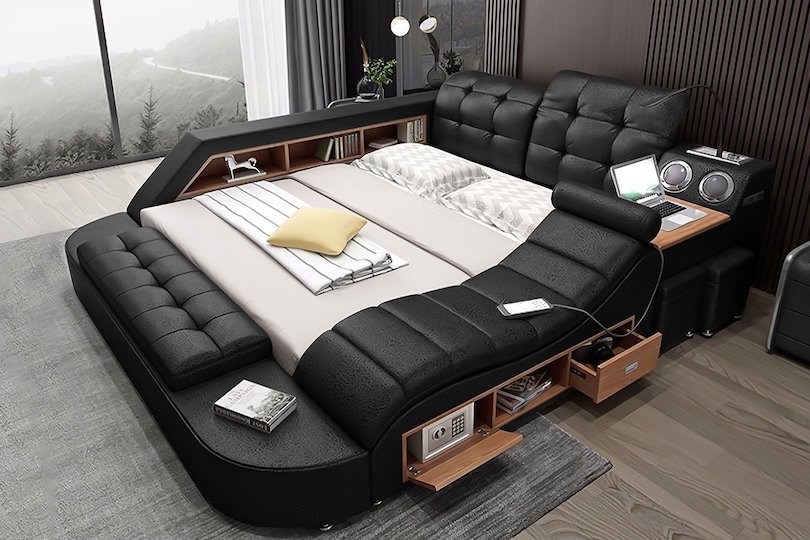 As beautiful as its aesthetics and stunning visual appeal, the smart furniture trends and designs are ideal for modern homes. These furniture pieces are focused on utility and function. The tech-integrated furniture is a new take, catering to people's multiple needs. It also helps modern homeowners by making their lives easier and more comfortable.
The pictured Hariana Tech Smart Ultimate Bed is a great example of smart furniture trends. It's created to have almost everything you require to relax inside the bed frame. It also comes integrated with a reclining massage chair with a built-in speaker, a reading lamp, a bookshelf, a foot-stool, an area to plug in and charge the devices, and an area for the plug-in. There is also abundant space for extra storage, cozy reading hours, a pop-up desk for ultimate WFH setup, or Netflix marathon. The integrated sound system even boasts an SD card slot, a USB port, and an auxiliary port.
Flat-packed Furniture Trends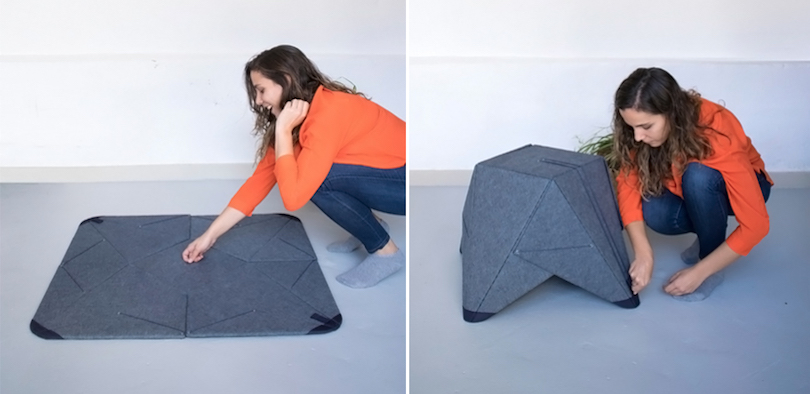 The flat-packed furniture trends are quite interesting. These are portable and also easy to assemble. Furthermore, such furniture pieces occupy the minimum space. This innovative technology is also introduced to various types of product designs, including furniture. From pet houses to foldable chairs, there are various things that flat-packed furniture can offer. The designs of flat-packed furniture not only rate higher on space efficiency but also removed the usage of space-consuming designs. These are certainly ergonomically and functionally advantageous. Nonetheless, these furniture pieces also possess clean and minimal aesthetics. All this enables them to seamlessly blend with any given living space.
Besides all that, the flat-packed furniture pieces are bliss while moving houses. You may even ship all the pieces of furniture conveniently from one place to another. So, you don't need to do any heavy lifting or carriage. Hence, the flat-packed furniture pieces are the future of modern homes.
In the unfolded position, the flat-packed furniture works just like a rug or a conventional mat that can sit or step without any interruption in movement through the space. When folded, such furniture pieces are easy to store in any space. When assembled, you can use them like an auxiliary, a pouf, a nightstand, a footrest, and more. Therefore, it is a perfect example of space-saving furniture. What makes all this better is that it needs no extra tools for assembly. What's amazing is that a singular furniture unit can transform with folds into another form just like origami.
Minimal Furniture Trends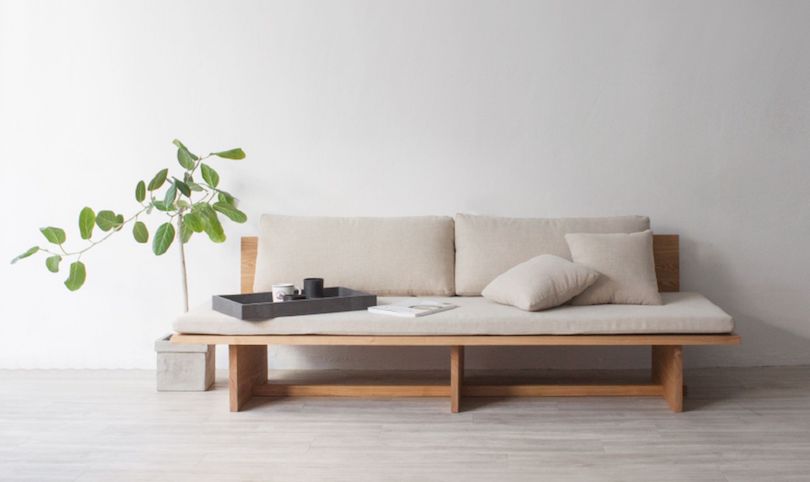 Today's modern homeowners love minimal furniture trends. The minimal furniture pieces are simple and subtle, yet these are just perfect to complete a room. It can be a final piece in a room to make a full circle to build a cohesive and comfortable haven, instead of a random area. The furniture pieces can simply break or make an interior design. They also add essence to a home. Hence, one needs to be highly choosy when selecting the right furniture design. The design must reflect your personality and what you want to make your home.
Whenever you place a specific piece of furniture in a certain room, it must integrate with the given space instantly. Hence, it helps in creating an organic and wholesome environment. According to us, minimal furniture pieces are perfect to do just that.
For instance, have a look at the minimal sofa design in the image above. It is a very simple piece of furniture with a plain layout and comfortable cushions on the top for seating. Besides its simple design, this furniture piece is versatile enough to blend with any interior design. Meanwhile, it can subtly play with the intriguing visual contrasts of a room. Furthermore, its slimmer silhouette gives sturdiness and minimal visual appeal to any interior with its minimal wooden layout. The key factor here is to brief a design with a democratic approach. All this makes this minimal sofa an ideal piece for contemporary and modern living spaces.
Furniture with Hidden Details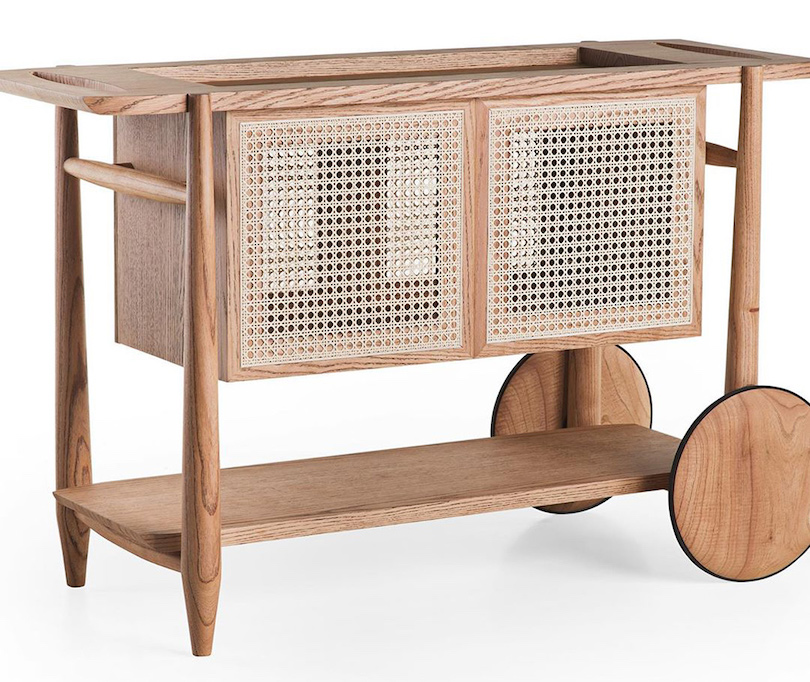 Created with more attention to detail, full of love and care, furniture with hidden details is a precious addition to any living space. These are not only aesthetically appealing but functional too.
Hence, it makes you feel at home. These furniture trends not just feel like art pieces but also boast something special to touch your heart. When you settle on to them or simply place the desired book on them, you instantly feel warm and invited in a given setting.
Have a look at the image of this wooden table. Its highly interesting detail is the cabinet space beneath the tabletop. So, under the tabletop, it offers you storage space to keep your essential things or some accessories that usually lie here and there is a living room. This makes it a perfect storage unit that calls for attention. After all, it is quite different from the typical storage designs.
Cardboard Furniture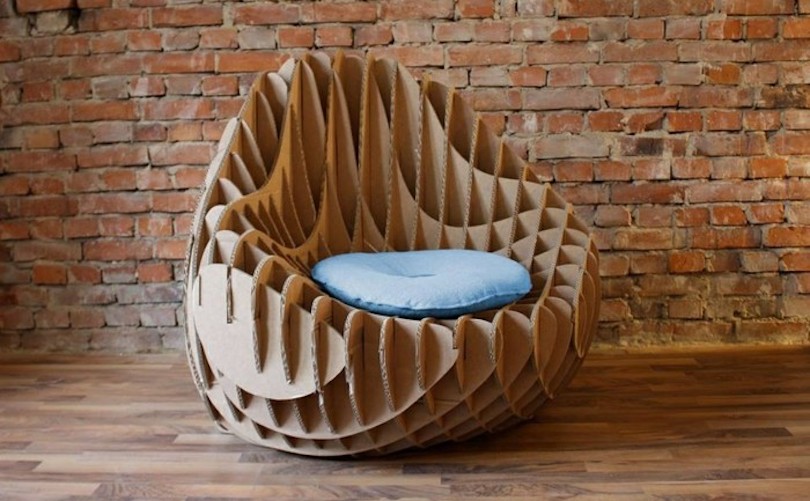 At the time of purchase, we all often think of furniture that's made with traditional materials, like wood, metal, or plastic. But all these materials are not good for the environment, as they somehow damage nature after use. Therefore, you should start looking for some sustainable options with practical uses. A material that today's furniture designers are recently eyeing is cardboard. It is a great material to build sustainable furniture pieces. After all, the cardboard-containing furniture units leave a minimal carbon footprint. Plus, these are biodegradable and recyclable. Furthermore, the products made of cardboard are lightweight, easy to assemble, and portable.
Just check out this gorgeous chair made of cardboard pieces. Every detail of this furniture piece makes it one-of-a-kind. It is best to use cardboard for making furniture because it prevents the cutting of trees. Since cardboard is recyclable, it's equivalent to saving around 17 trees for making sustainable furniture. For putting it into a valid perspective, around 17 trees absorb 250 pounds of carbon dioxide every year. And, we have to ramp up the materials we use in designing so that they are functional too. This also contributes to slowing down the crisis of the changing climatic conditions. The use of sustainable construction materials, like cardboard, and turning it into a modern, stylish, and eco-conscious item is the future of long-term interior design.
Pet-friendly Furniture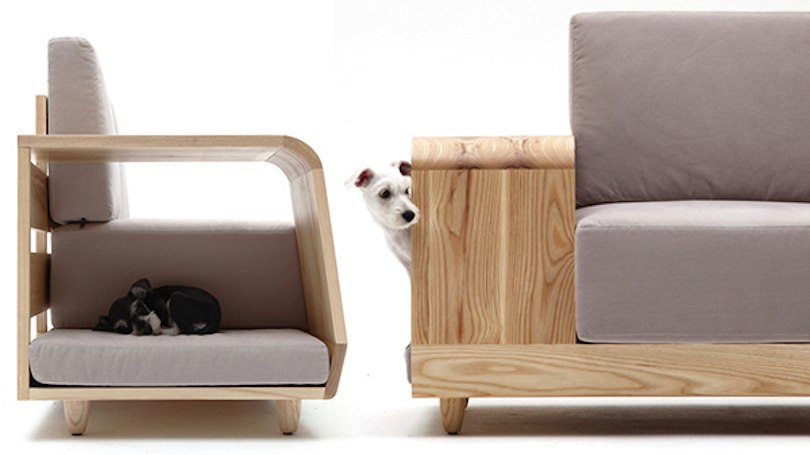 Just like you, even your pets must feel safe, comfortable, and secure at home. For this, you need to look for stylish pet-friendly furniture trends. These furniture pieces are perfect to make you and your adorable pet feel at home. In today's time, it has become essential to create an environment where everything feels safe while letting their guard down. Meanwhile, your pets' playfulness and activeness must be managed well. So, pet-friendly designs are one easy way to make your pet feel at home. It also enables them to integrate and feel just perfect for your home.
For instance, the pictured sofa with pet seating and relaxing space under the armrest is a perfect pet-friendly sofa. The different modules of this couch may arrange to create different sofa designs along with some fun spaces where your cat/dog can bounce, hop, and play. This furniture piece also gives you a perfect way to spend some quality time with your adorable pets.
Furthermore, the space constraints also get tackled with such dual-purpose furniture pieces. Since it comes in subtle or bright colors as per your choice, it's easier to blend it with any interior space.
Floating Beds – Furniture Trends 2022
A bedroom is the most sacred and important area of any home. It is most people's happy place. After all, it is a space to simply sprawl on a bed to de-stress after a long day of work. We believe that doing up your bedroom in the right way is very important for a peaceful mindset. Since the main focus of a bedroom is on a bed, it has to be eye-catching. Currently, floating beds are ideal to meet the needs of modular living spaces.
The floating beds are easy to fit into any bedroom interior without any effort. The best thing about these beds is that they float above the room in a room. Hence, they create an airy and open effect. This is how your bedroom feels more spacious than its actual size.
If you are looking for inspiration for your bedroom, consider the floating bed design as shown in the image above. We are sure this floating bed is likely to improve the interior design without taking up extra space in your living space.