15 Stunning Paint Colors For Revamping Wooden Furniture
Getting rid of old furniture and replacing it with new furniture isn't always the best solution. In several circumstances, it is preferable to refinish old furniture with stunning paint colors. If you have no past experience painting wooden furniture, several expert suggestions to choose the right paint colors to get you started.
Choose a professional wood paint from a reputed manufacturer and select from their extensive collection to reclaim your furniture! To assist, we've included some painting tips for wooden furniture in this article. So, continue reading.
What Is the Difference Between Stunning Paint Colors For Wood and Other Surfaces?
Wood paint allows you to simply change the appearance of your furniture, ensuring that you do not become bored with the same design for an extended period. Painting wooden furniture, on the other hand, is not the same as painting walls or other surfaces. A thin coat of wall paint may last for years. But it will not last for as long in case of a bookcase, doors, chair, and bed.
What Is The Best Way To Paint Wood Using Stunning Paint Colors With A Professional Finish?
Painting wood incorrectly may result in a muddy-looking color or flakes, depending on how you earlier handled your wooden things. The quality of your sanding work will determine whether or not your painting endeavor will succeed. And, remove all dust by wiping the surface with a warm microfiber towel. Once the wooden object seems smooth and all traces of the former finish have vanished, begin the cleaning.
After cleaning, apply a professional wood primer to your furniture. Between the stunning paint colors and the wood item, a primer functions as a bonding agent. It is because primer is less expensive than paint, a primed object usually requires fewer coats of paint, saving you money and time in the long run.So, apply a light coat of primer and let it dry as directed by the manufacturer. So, apply additional coats of wood paint after that. If you want to utilize light paint colors, use a white primer; otherwise, choose a deeper priming shade.
15 Stunning Paint Colors For Wooden Furniture
Here are a few stunning paint colors to choose for your wooden furniture:
1. Go Neutral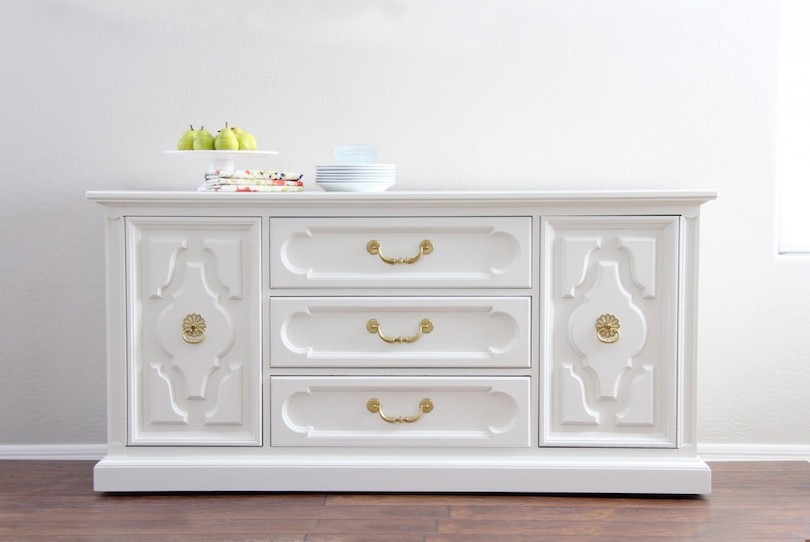 If you don't want to match your wood furniture with bright hues, so you can always go neutral. For example, if the wood furniture is amber or honey in hue, you can complement it with a creamy white paint, pearl, or eggshell. And, this is how you can use tan, beige, or ivory for both paint and decor on light and dark wood tones.
2. Beautiful Shade of Green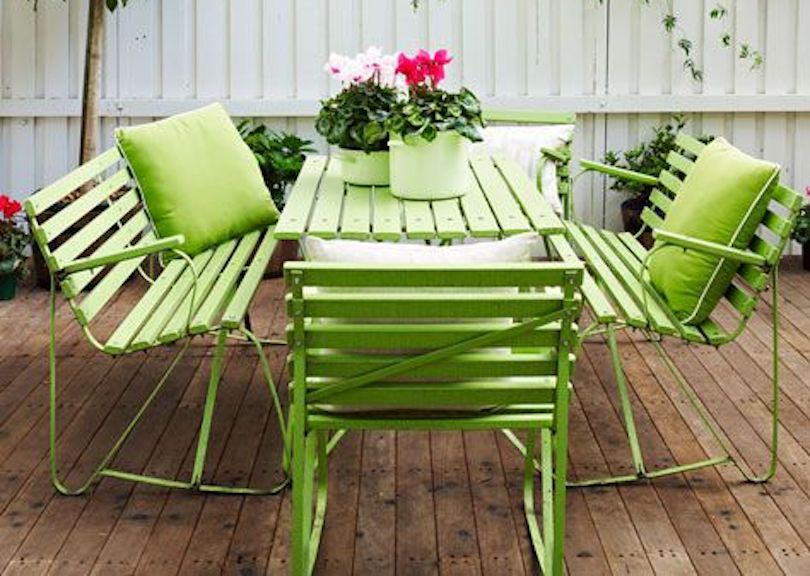 Green is an excellent choice for paint and design accessories to complement wood furniture, especially wood furniture in red, brown, or blonde tones. For dark finishes, go with pale gray-green, and for honey-colored finishes, go with bright olive. So, this way you can spruce up your old furniture pieces in a unique way.
3. Stormy Gray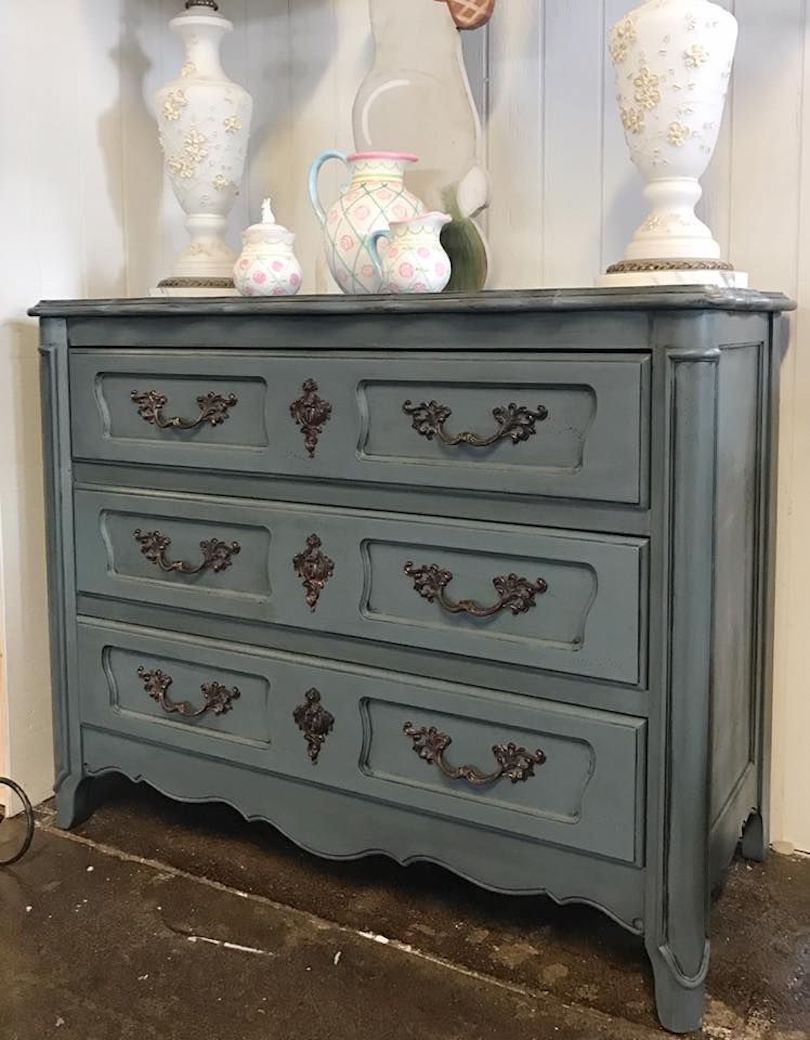 Grays in various tones are considered as the most stunning paint colors. It is because they are ideal for complementing the tone of your worn wood furniture. So, consider it for amping up the dull furniture. On an aged wood table, a grey centerpiece will really pop. A piece of gray-colored furniture will look amazing against white or cream-hued walls. You can even keep it around neutral-colored rugs to accentuate more on the newly painted furniture.
4. Baby Blue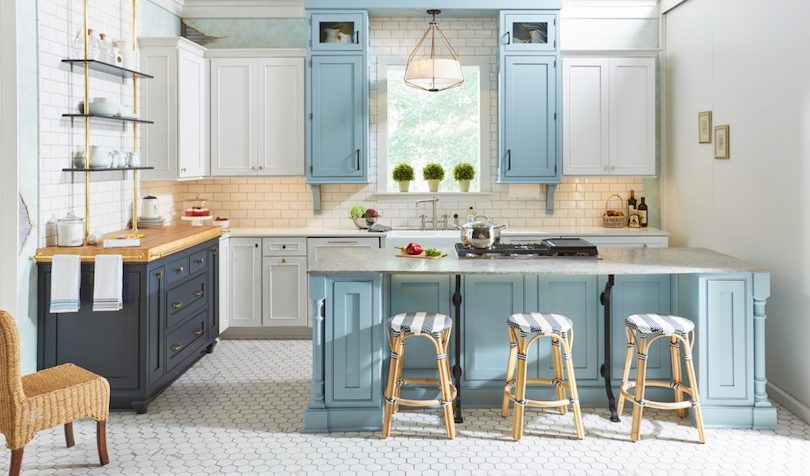 Light blue is the ideal choice for light to medium walnut-colored wood furniture. This is especially useful in bedrooms, where you may paint the walls blue or neutral and add blue touches to the rest of the decor. It will add an interesting touch to the entire interior. So, consider it for a calming effect.
5. Choose Warm and Cool Shades as Stunning Paint Colors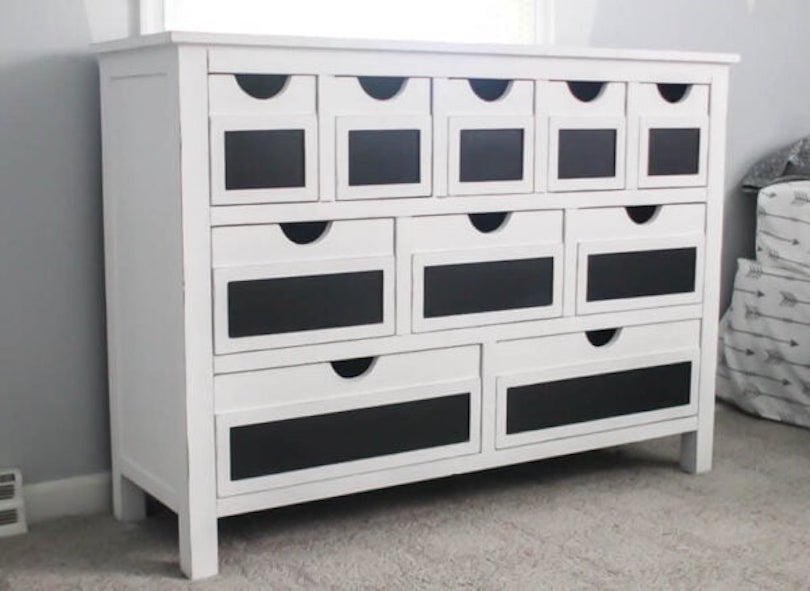 Earthy reds and oranges are the stunning paint colors for a vibrant interior. These colors look amazing with the warm tones found in wood furniture. Use blues, greens, and cold neutrals to bring out the warm tones of the wood, on the other hand, to achieve significant contrast. Even yellow can complement light-colored wood well. But it won't stand out as much as contrasting tones.
6. Yellow and White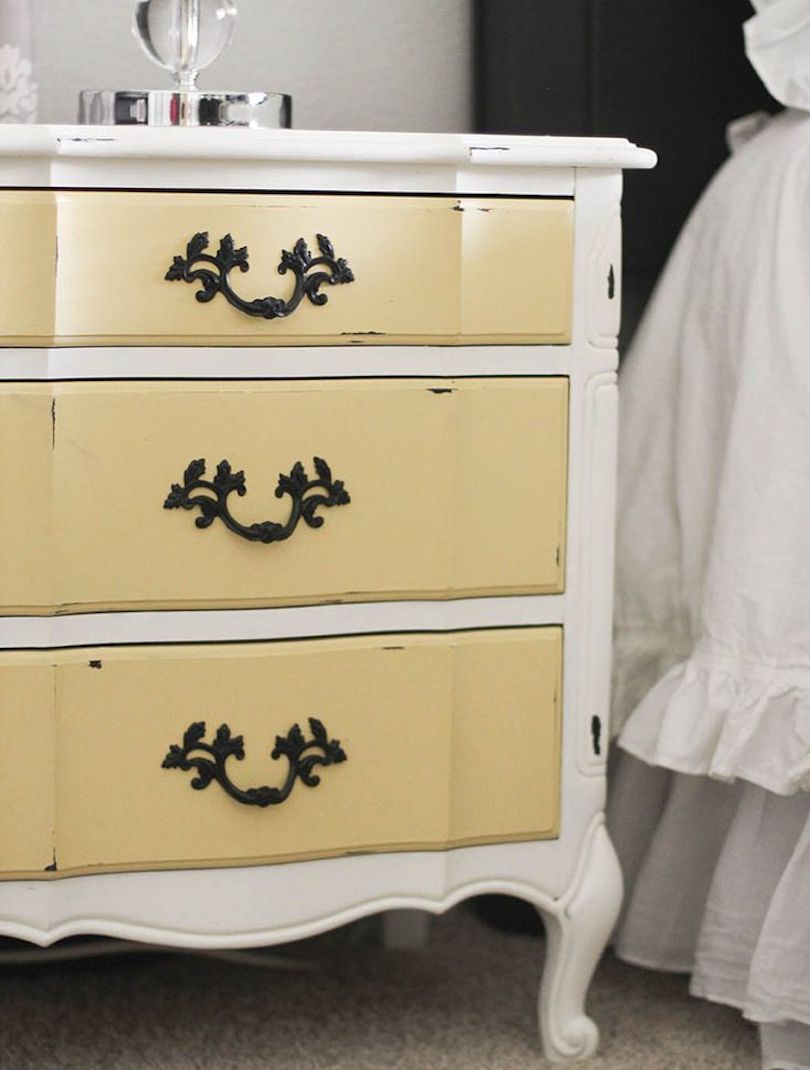 If you want to create playful and striking furniture using old pieces, you can paint it yellow and white. For instance, you can paint a large armoire white with yellowish trim. So, choose to display white and blue porcelain against the yellow side.
7. Pink Pearl and Sugar Whites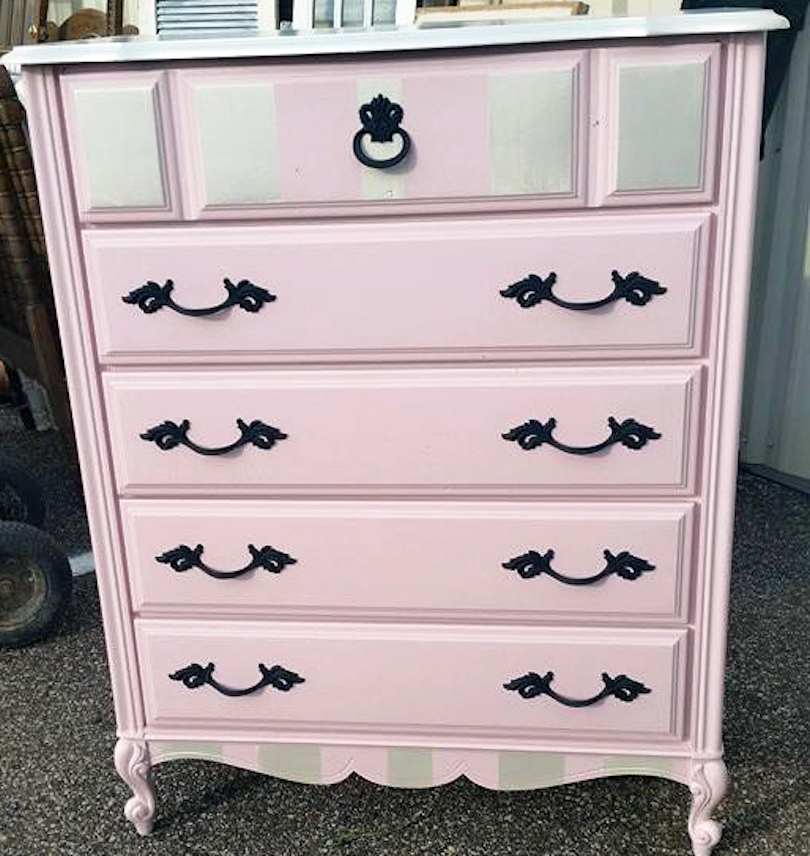 Combining any shade of pink can create a stunning effect that adds a splash of cheerfulness. It also provides the ideal two-color combination for unique furniture. Pick a classic color like coral pink and use it to paint the furniture. Further, place it against natural walls for a stunning impact.
For an optimal two-color furniture combination, always pick a room with natural walls. Even as a two-color combination for bedroom furniture, the muted pinks appear lovely. Especially, when matched with suitable contrast and accessories.
8. Earthy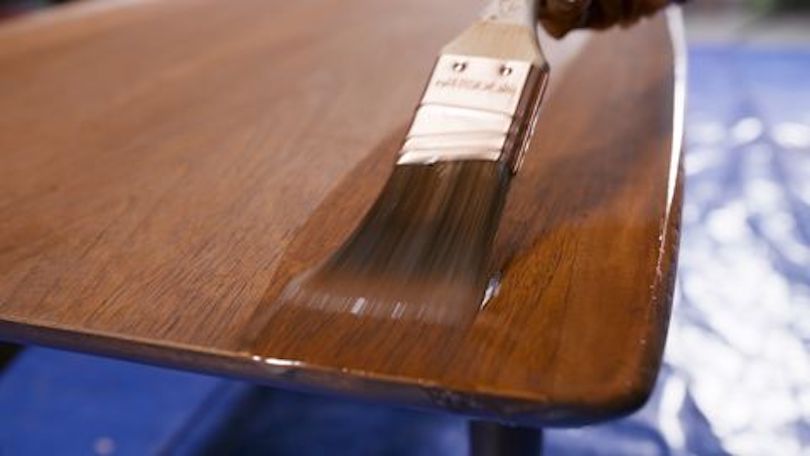 Do you like the earthy brown shade for a welcoming vibe? It is one of the stunning paint colors for wooden furniture. The best way for amping up this hue is by placing some lively plants with newly brown painted furniture. This way the interior will feel more lively and calming. For a more satisfying experience, you must to choose a two-color combination. With the brown-green shade, your furniture in the living room will surely speak for itself. So, just give it a try for a unique appeal.
9. Crimson and Gray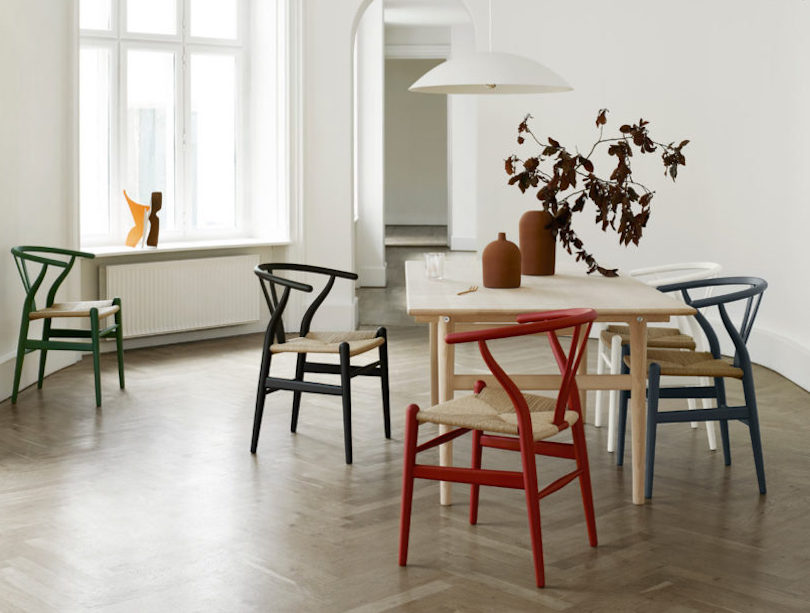 With the arrival of winter, you'll want to design your furniture with dark, strong colors. When colors like crimson and grey touch the sky, their combination helps to represent true beauty.
These two tones might serve as the ideal inspiration for bringing out the best in living room decor without going crazy. If you want to create a style that precisely compliments two color combinations for neutral walls, this is the finest way to do so.
10. Cooling Royals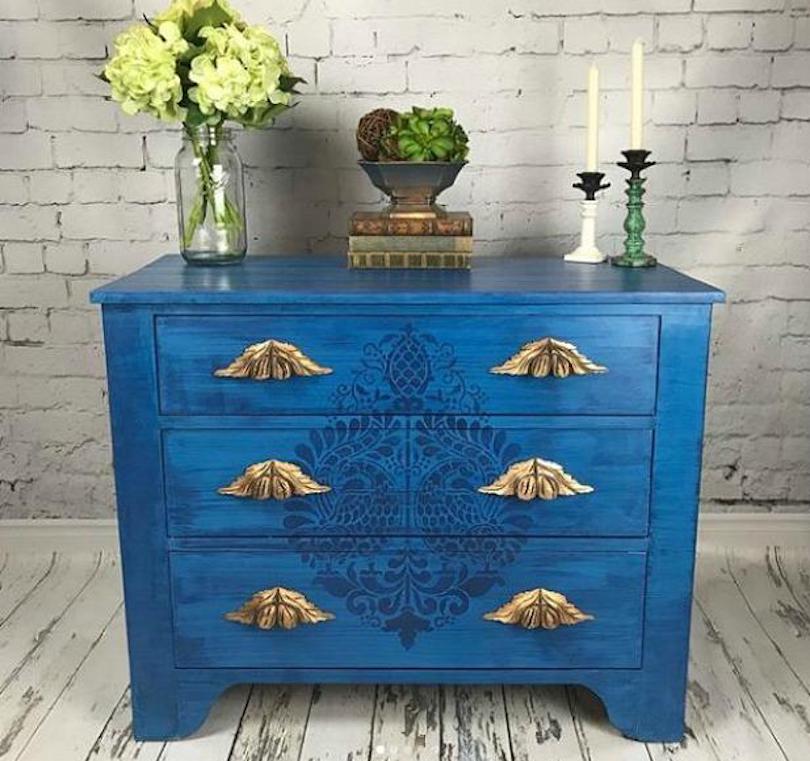 Surround yourself with colors that exude beauty to add drama to your living area. Creating a two-color combination for your old furniture is quite simple. You can choose any deep royal shade for painting your old furniture and place it against the cool-toned walls of your bedroom.
Similarly, add neutral rugs under the newly painted furniture to generate an appearance that is striking to the living space. Don't forget to add some finishing touches to your bedroom walls with accessories like drapes and furnishings that complement the color scheme. Furthermore, if you have white flooring, you will undoubtedly adore this painted furniture.
11. Brown and Cream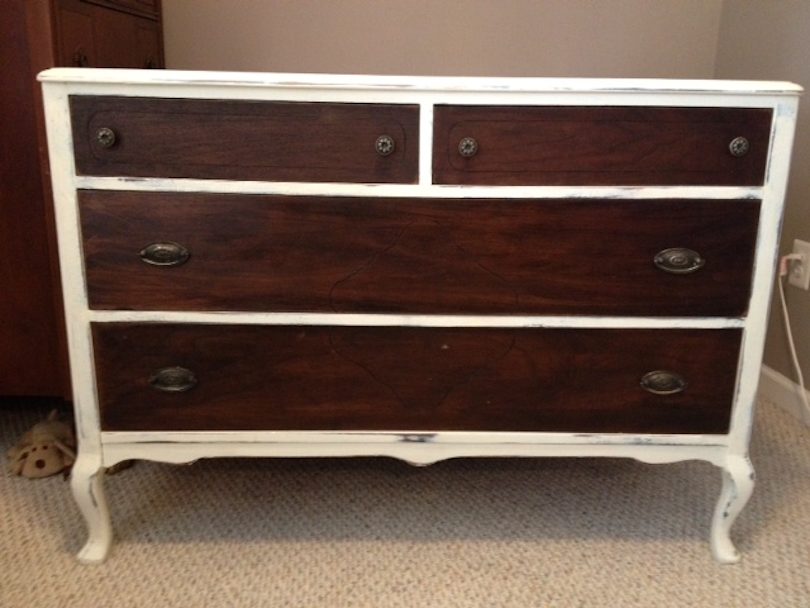 As a two-color combination for hall walls, brown and cream paint for furniture provide an urban and stylish appeal. A dark wood makeover with the combo will bring your bedroom's decorative level even higher.
Brown and cream create the proper tone as a two-color combo for walls, providing a classy shade of the conjunction. Don't forget to adorn the space with complementing accessories and decor pieces. With similar-toned furniture and accessories, the living space or bedroom will appear even more stunning.
12. Lavender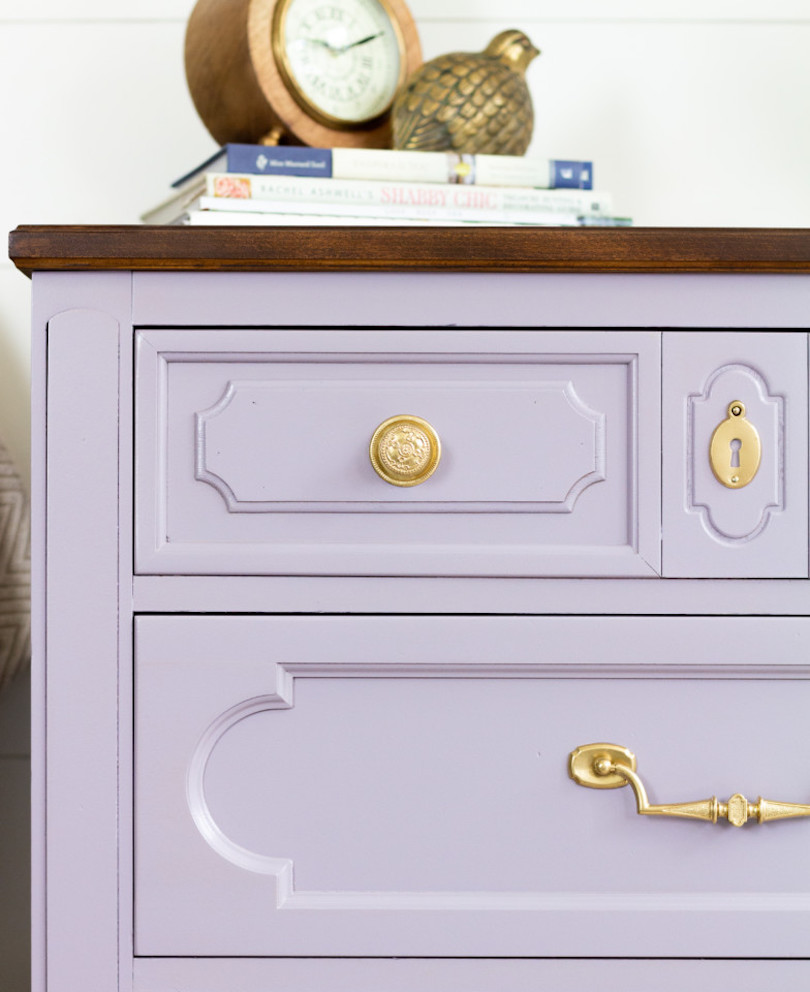 If you want to add the latest trend to your furniture, choose stunning lavender paint for your home furniture. This trending hue of the season has taken the fashion world by storm. Many people are loving this color to an extent that they are even opting for painting their furniture as well. Lavender furniture put against the white wall will provide stunning visual appeal to the given space.
Moreover, lavender is popular for its comforting and calming aura that helps the inhabitants to unwind and relax in the given space. You can choose old subtle furniture items to amp up the given space with a combination of lavender and white interior. You're more likely to get the best compliments for this paint hue.
13. Purple and Pink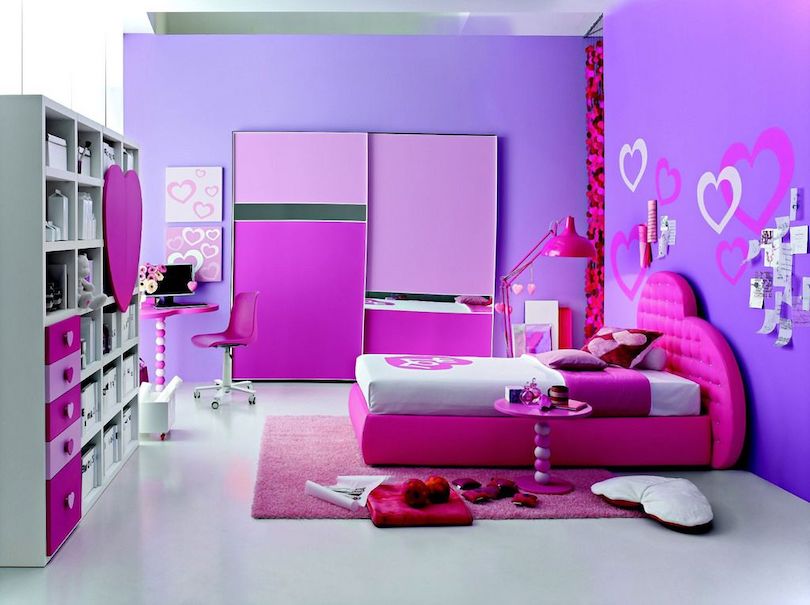 This purple and pink paint combination is a great idea to give a makeover to your daughter's room. This girly combination of painted cupboards and furniture will accentuate the vibrancy in a bedroom. Meanwhile, space will appear more welcoming and charming.
Almost all girls are likely to love this paint combination for their furniture. If you don't want to be too dramatic, you can just paint one armchair or study table in a room in this color combination. These brighter hues will shine even more against neutral-colored walls in beige, off-white, cream, or white.
14. Deep Teal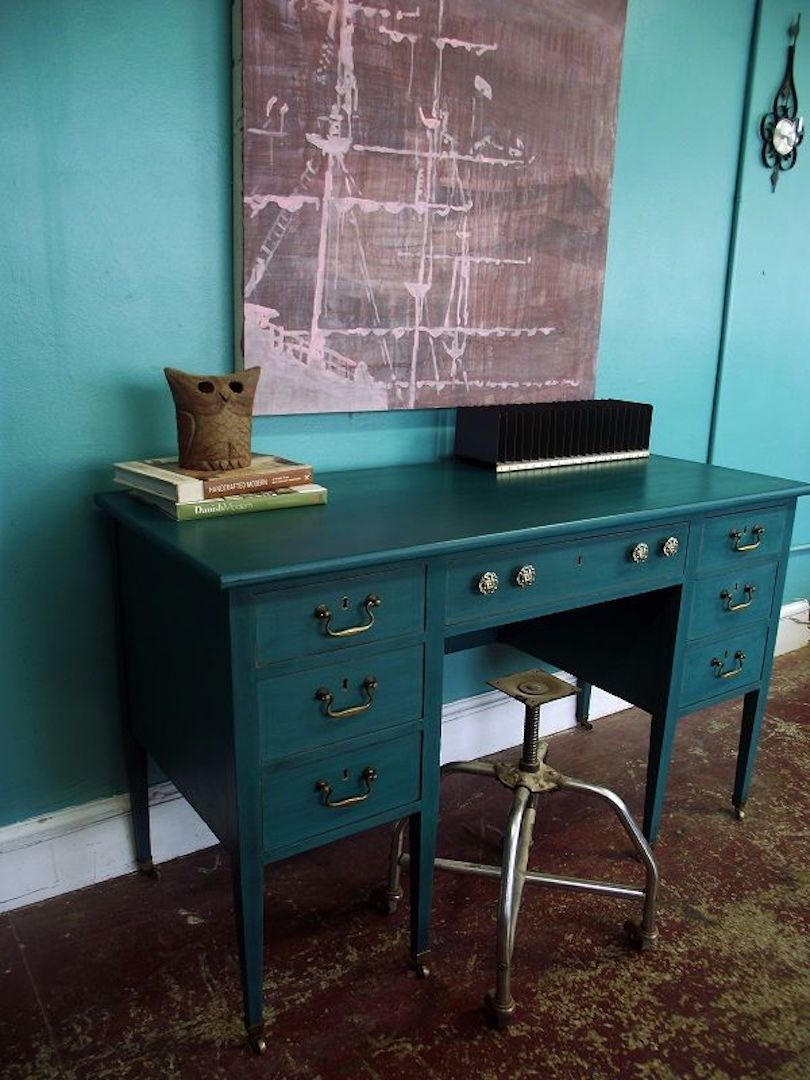 Even the most inexpensive and gaudy furniture pieces will look even more stunning with a paint makeover. You can consider painting your boring furniture in a deep teal hue for a mysterious effect. It's difficult to figure out whether it's green or blue. This colored furniture will look amazing against light gray walls and take the interior decor to another level.
15. Essex Green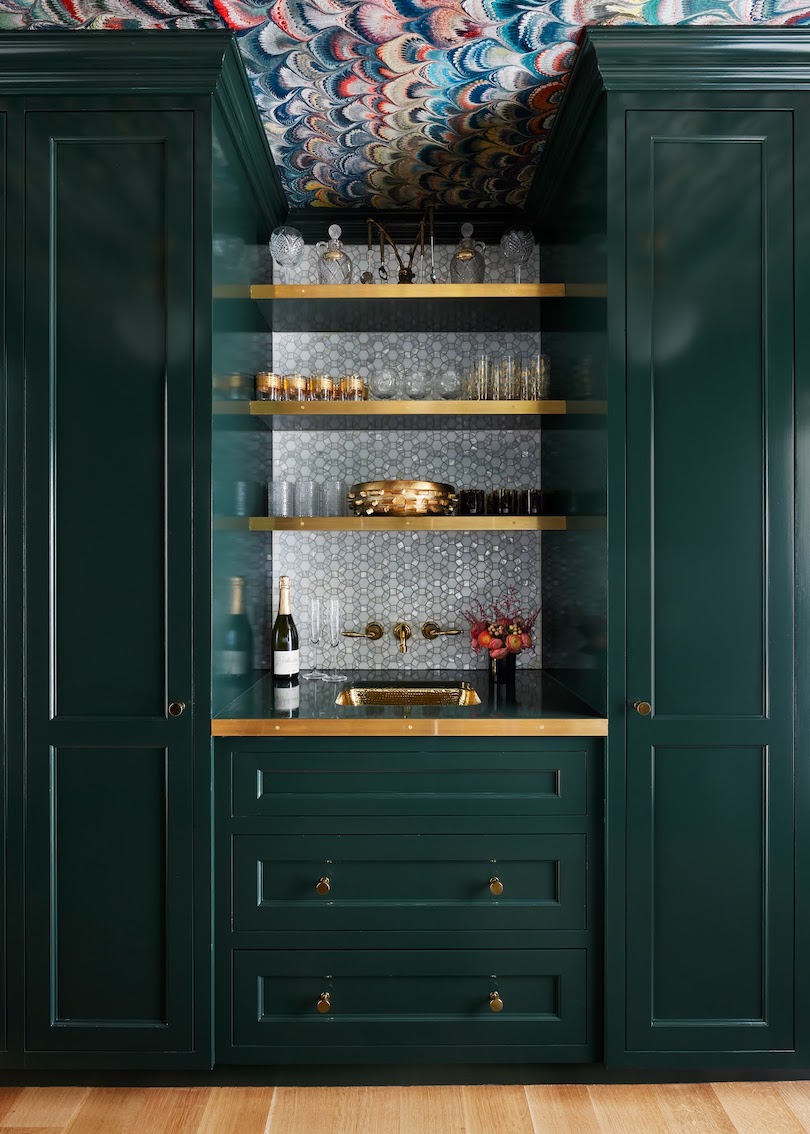 Unless you have lovely vintage wicker with the original stain, you'll need to paint it. For that, Essex Green is a great choice. It's deep and rich, as darker as you can get without losing your green, and it goes with any interior style. It exudes instant class and style in the given space.
Tips to Paint Furniture
Before you start painting any furniture with any of the paint possibilities listed above, keep the following suggestions in mind.
* To begin, sand the furniture.
* Using a tack cloth, remove any residue from the surface.
* Allow plenty of time for it to dry after you've primed it.
* Finally, it's time to start painting. Ensure that the paint strokes on the furniture surface are smoother and more consistent.
* To increase the paint's endurance, apply a thin coat of protective finish.
Following these stunning paint colors will help you give your weathered furniture a fresh and improved look. So, you can enjoy it for many more years.
Explore Pepuphome for your furniture and home decoration needs to remodel your home interior in a stylish and beautiful manner. You can choose from a variety of decor pieces, paint colors, and interior theme. It's remarkable how a fresh coat of paint can completely transform your furniture. And, it even makes it both aesthetically beautiful and long-lasting.
The painted furniture with neutral or hued walls is going to add a warm glow to your bedroom or living room. Depending on your preference and colors of choice, your painted furniture will not just amp up the home interior but also complement your personality.
We hope this article has provided you with enough knowledge to make an informed decision about furniture remodeling. Remember to accessorize it and match it to the appropriate fashion trends for the season.