What Makes Copper Sinks so Popular among Homeowners?
If you're thinking about purchasing a new sink for your kitchen or bathroom, you should consider copper. Sinks made of copper are making a comeback for many good reasons that set them apart from stainless steel. You'll find them in a variety of styles and types in much more durable metal.
If you are in the market for a kitchen or bathroom remodel or are just planning to replace your sink, here are a few things you should know about copper sinks: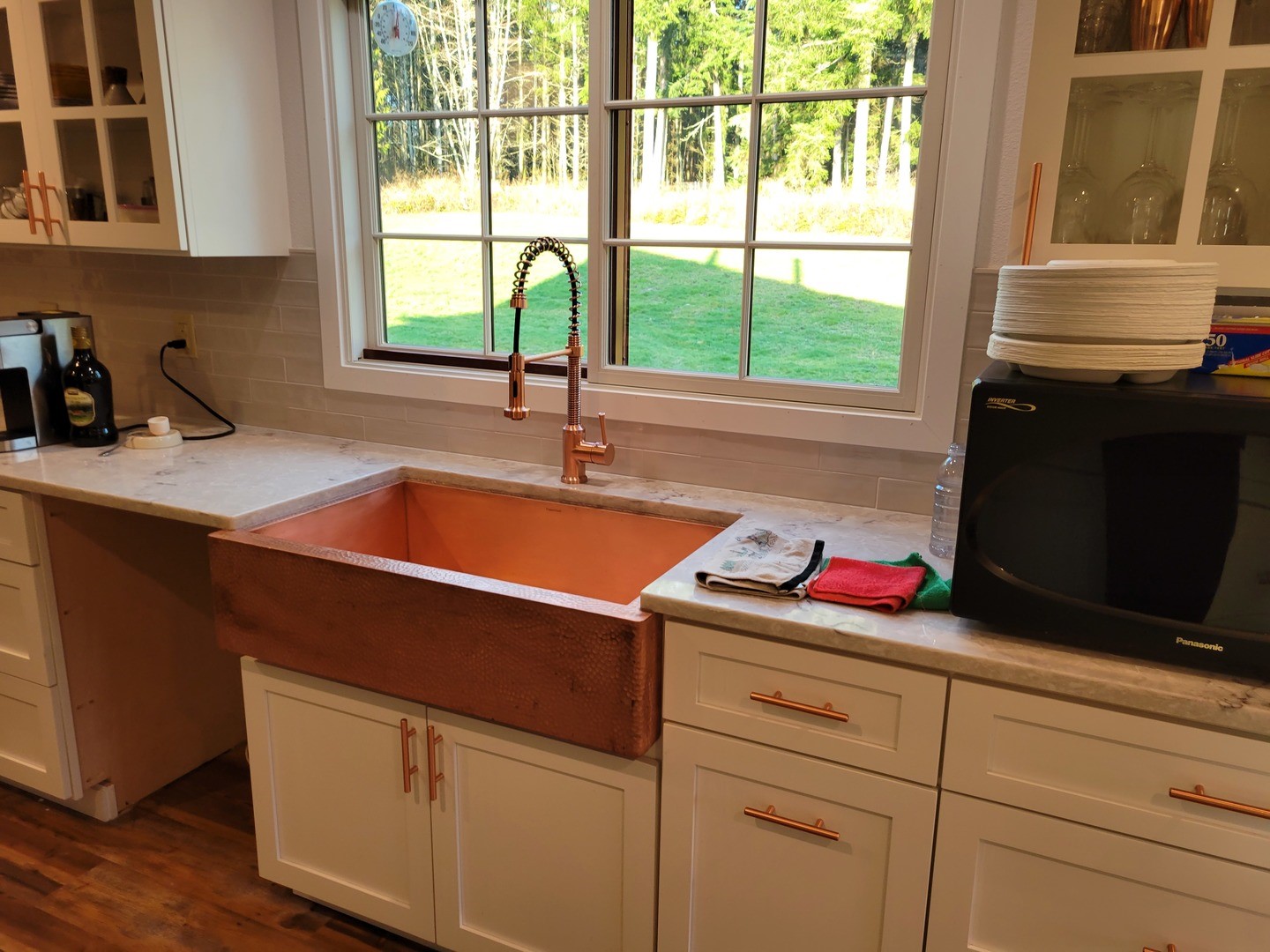 They are available in a variety of customizable styles and finishes.
Copper sinks are available in a variety of styles and finishes. You can purchase them in countertop, under-mount, farmhouse, workstation, and other varieties. Whatever you choose, you'll be able to customize your sink's color to fit your bathroom or kitchen, including neutral browns, yellows, and greens.
Many copper sinks are custom-made. You can change the color and texture of various parts of the sink, including the apron and bowl. You may not have thought you could make your sink stylish and detailed, but with copper, you get full design control.
Copper also has a beautiful patina effect, meaning the color of your sink will take on its own patterns and rustic look as it ages. Many people like this look so much that they search for copper sinks in antique stores to find a sink that has already accumulated decades of patina.
They are antimicrobial and easy to clean.
Copper sinks are naturally antimicrobial. The metal itself will kill most germs upon contact. This feature means you'll automatically eliminate bacteria from one of the most used workstations in your kitchen, and it will keep your sink smelling fresh.
Copper sinks are also easy to clean. You can just wipe them out with a damp cloth and a mild soap. Any nicks or scratches will automatically fade into the natural patina of the metal over time.
They're more durable and retain their value.
Copper is a stronger metal than stainless steel, and you'll find it in a variety of gauges. Choosing a higher gauge on your sink will guarantee it lasts a long time, even centuries. Although copper sinks cost a bit more, purchasing one becomes an investment in your home. Copper retains its value and can increase the selling price of your home when included in a kitchen or bathroom remodel.
You can buy a copper sink online and guarantee it will fit in your space.
When you're ready to purchase your sink, you can do so easily online, where you'll get a menu display of the design options. You'll be able to see the rendered sink and imagine what that sink would look like in your kitchen or bathroom.
You will also be able to measure and input the custom specifications for the size of your sink. The custom sizing option is one of the greatest things about ordering copper. The handcrafted sink will fit whatever dimensions you need. Order copper today for a quality sink exactly how you want it.