Christmas Decor Amuses Families with Free Festive Home Makeovers
Holidays are often a good time to give something to others. But one holiday decoration company is doing that. Christmas Decor, a holiday decoration company, amuses 200 families with festive home decorations. That too for free!
Christmas Decor decorated Geisha Alvarez's house
This year, the company has offered its home makeover service to Geisha Alvarez and her family. It was because various family and friends nominated her to get her house decorated professionally. So, Alvarez's home decor transformations are spectacular with yards full of garlands. It even includes hundreds of lights on the house.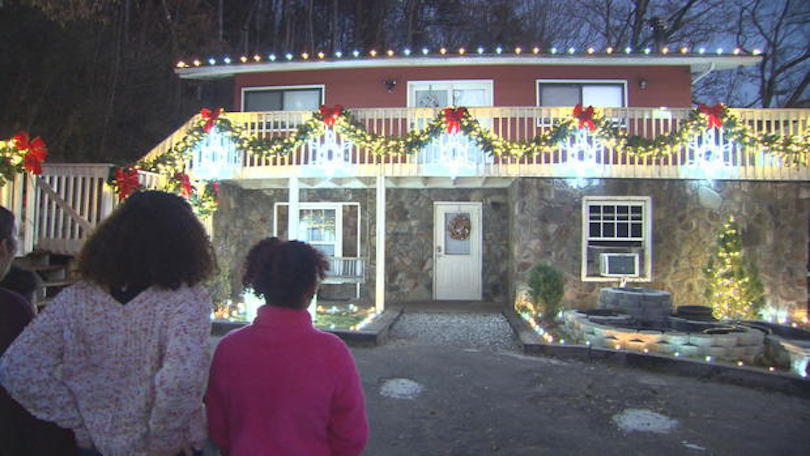 Sometimes the team members of Christmas Decor are often given weird reactions. And, it's quite obvious when they knock on someone's door unannounced. But the homeowners feel amused after they see the wonderful holiday decorations. The decorations cover their entire house in a festive vibe. So, what else one needs during the holidays?
Christmas Decor also sells its trimmings. But, each year, they pledge to decorate over 200 homes for free. Usually, this comes as a wonderful surprise to military families and first responders.
Alvarez and her husband's reaction
Speaking of Alvarez, she has five boys and three girls. And, her husband got several brain injuries after the survival of an IED blast in Iraq. After the decoration, they both were the first ones to see their house decked up in full festive makeover.
After seeing her house, Alvarez was in tears. Even her husband felt emotional, as they are not used to receiving. They loved the way people took out time to decorate their house. It's because this gesture was quite amazing for them.
Even we love the efforts of Christmas Decor. Kudos for their amazing initiative. Even we are feeling inspired to do our bit for someone this Christmas.
Via: CBSNews