Closet Organization Ideas for Big and Small Spaces
A well-organized and clean closet is what most people all desire – as it perfectly streamlines your morning routine. But while building a new closet, homeowners often run out of ideas or sometimes they have too many ideas that they don't know how to incorporate the best of those in one closet design.
Don't worry, to solve your closet woes, we have created a list of useful closet organization ideas that are ideal for big and small spaces alike.
1. Create a Closet Island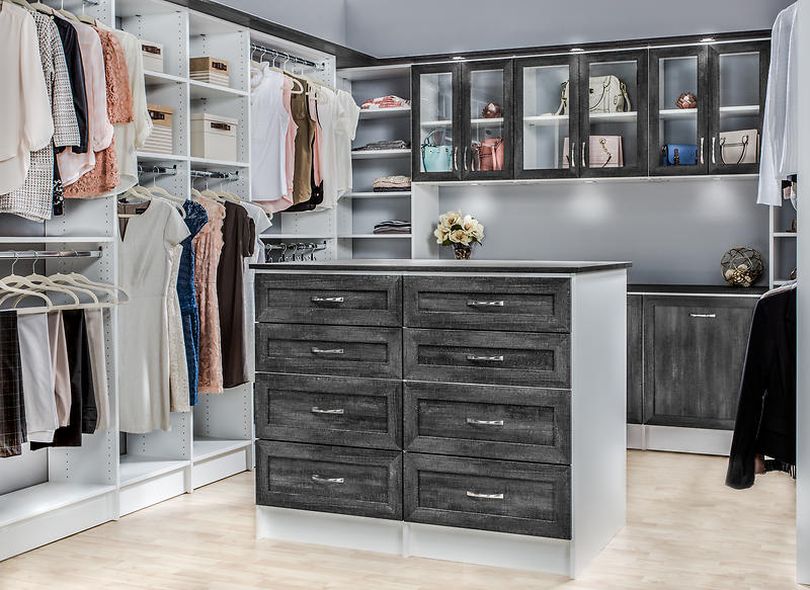 A chic closet island in the middle of your walk-in closet is a perfect way o fold up and put away all your garments and other personal belongings. So, why purchase an armchair or a sofa for the empty area of your wardrobe, when you can add a functional closet island in the available space.
2. Install Sliding Doors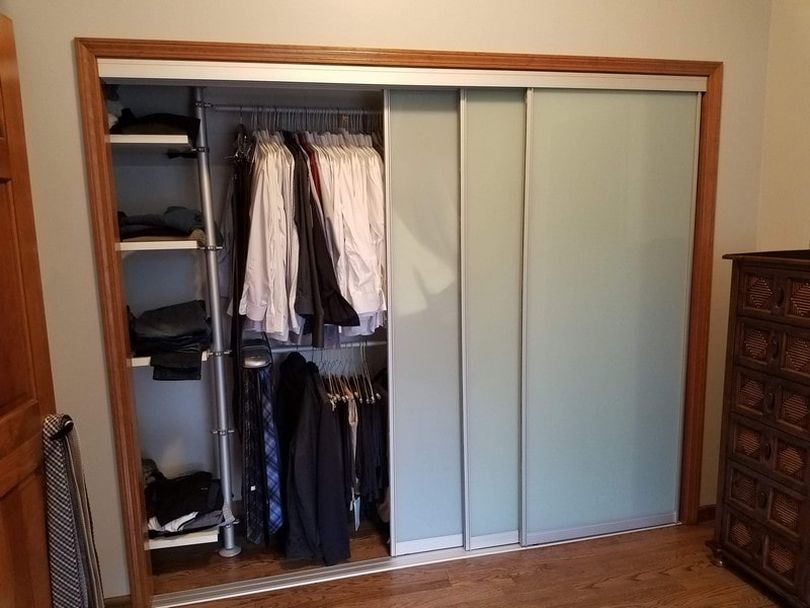 By installing sliding doors in cupboards, you'd surely not have to walk from one end to another looking for things you need. The sliding doors are a life savior and also easy to DIY. So, you must give it a thought.
3. Install a Wall Shelf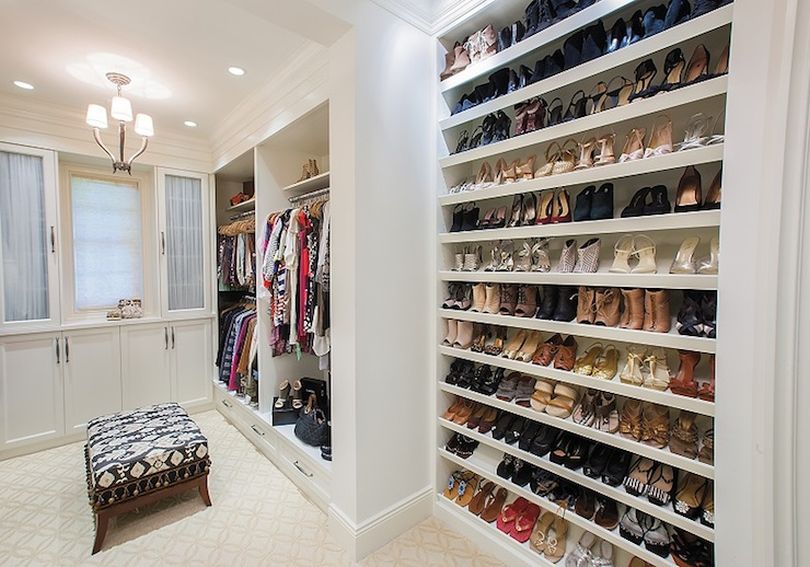 If you are not left with any room in your closet organization ideas, you may think about installing a wall shelf to display your prettiest items in the bedroom as decor items. You may consider adding a multi-level wall shelf in an etagere. It is also a great way to show off your huge shoe or clothes collection by putting them on display, just like a fancy store. You may even make the most of the wall space by adding brackets as an extra place for hanging things.
4. Hidden Closet Doors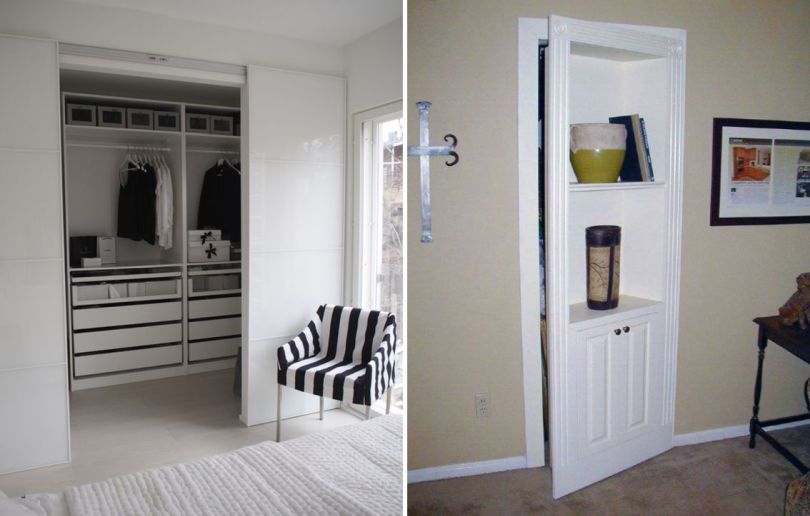 Another clever way to make your bedroom appear more organized and spacious is by creating hidden closed doors. The best thing about this closet organization ideas is that the exterior of the hidden wardrobe perfectly matches the doors, walls, or wall-shelves within your room.
5. Make Use of the Corners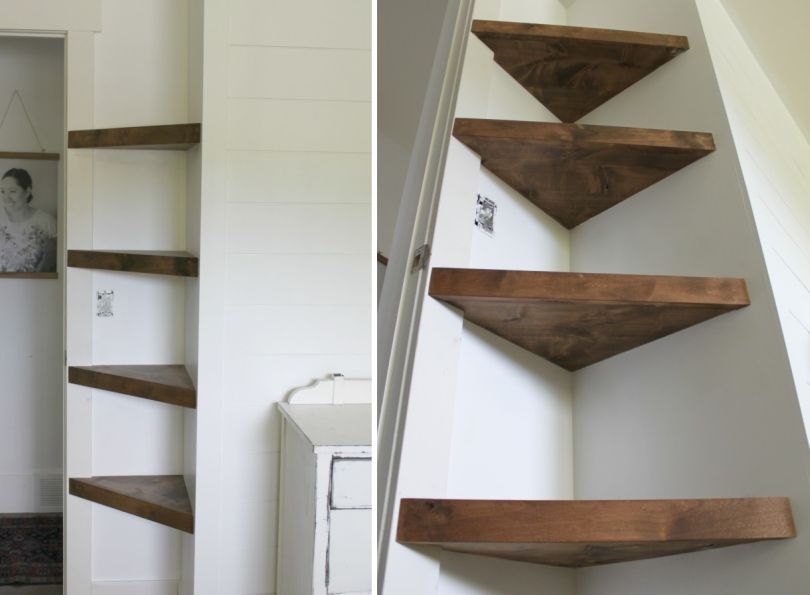 Every inch in a home is precious and can give you ample storage, as you desire for your personal belongings. By creating custom corner shelves, you can give a home to your handbags, shoes, scarves, or other items that take up extra space in your closet organization ideas.
6. Storage for Bulky Clothes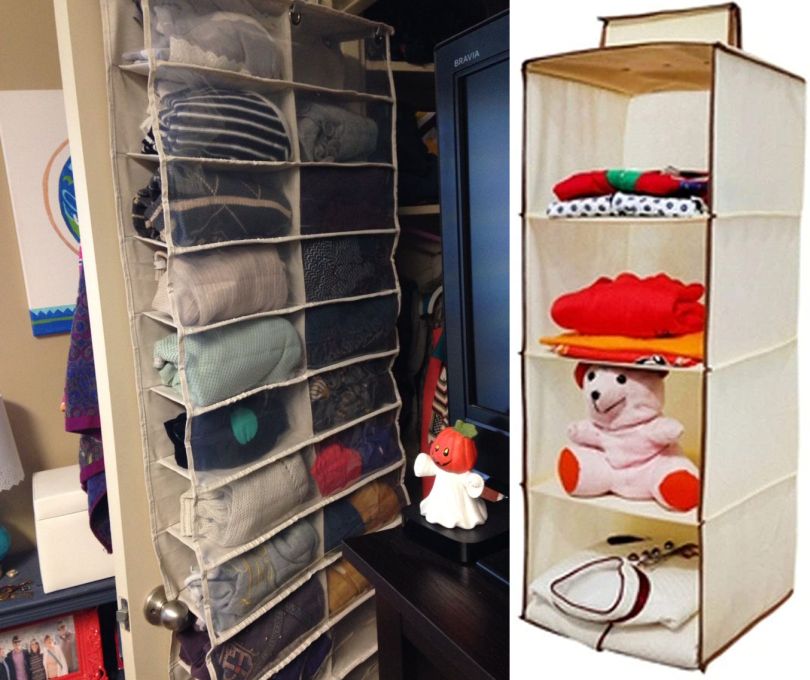 While your shoe organizers are intended for your sneakers, you can also use them to store some of your bulky clothes that you don't want to get stretched out by hanging on a clothes hanger. So, just fold your chunky sweaters before you plan to stow them away.
7. Keep Space for Small Items in Your Vanity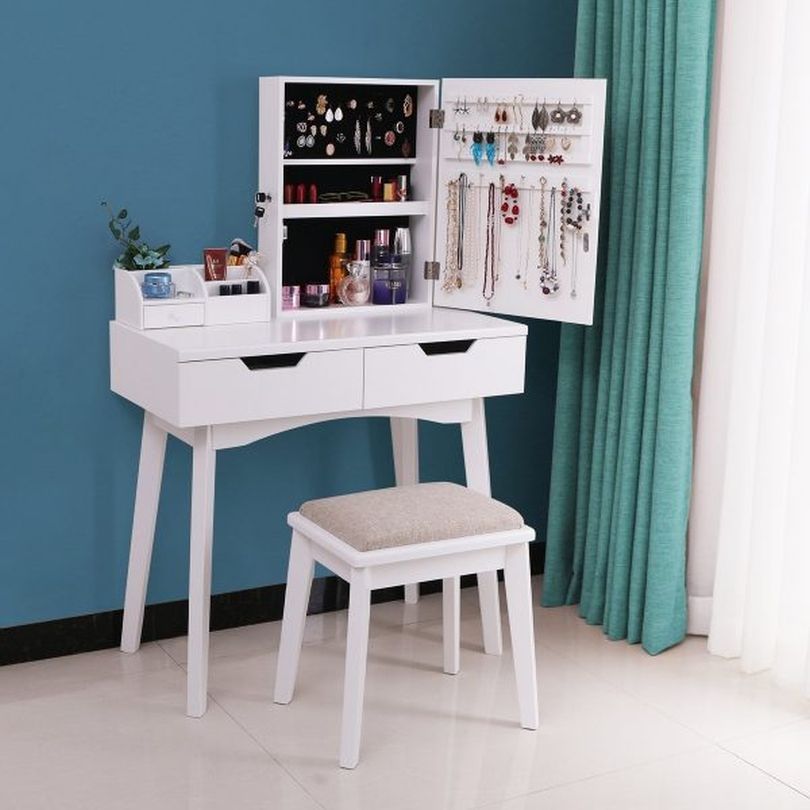 For smaller items like wallets, accessories, jewelry, and watches, make use of your vanity drawers – NOT your closet. Plus, if you have a drawer organizer, it's a win-win situation to keep smaller items securely in your vanity. This way your closet drawers will be free to keep small clothing pieces, like scarves, undergarments, etc.
8. Plastic Organizers for Under-The-Bed Storage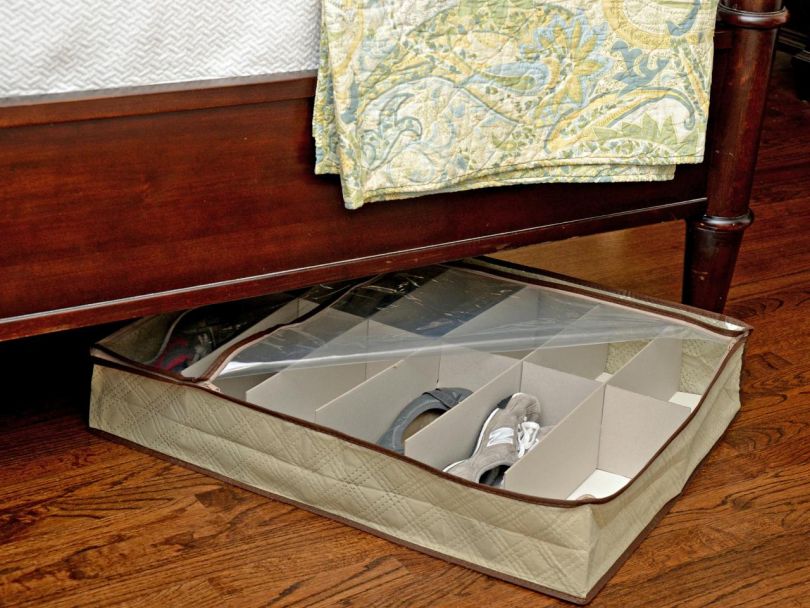 If there is empty space underneath your bed, you may use that area to place plastic organizers or rolling crates for storing out-of-season clothing or shoes. Plastic organizers offer a great storage solution without requiring additional tools -all you need is a bed skirt.
9. Freestanding Clothing Rack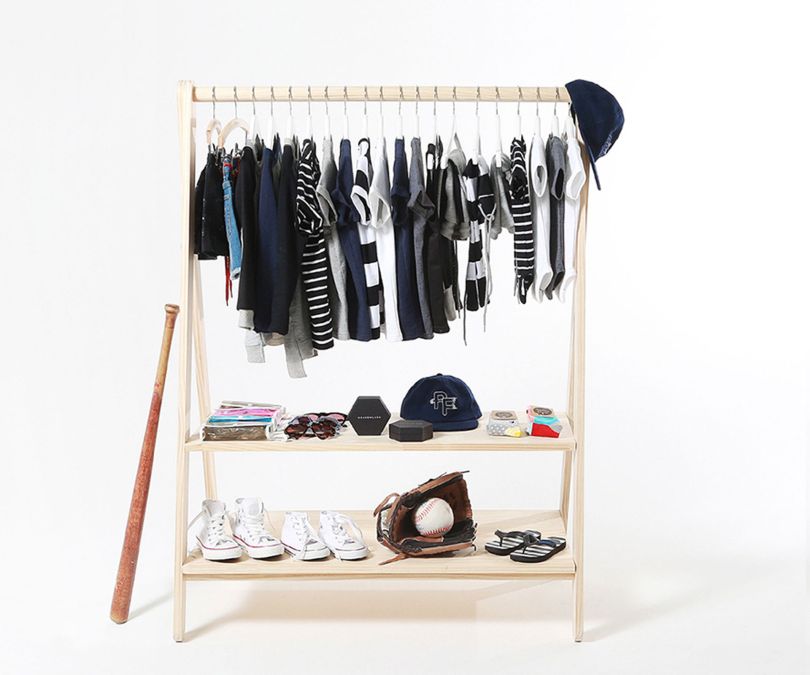 Whether you don't have an extra closet in the bedroom or your small closet is already jam-packed to the brim, a freestanding clothing rack is always a good solution. You can have it in an open space or within a closet, to keep your clothes nicely organized wherever you feel like.
10. Stack Your Shoes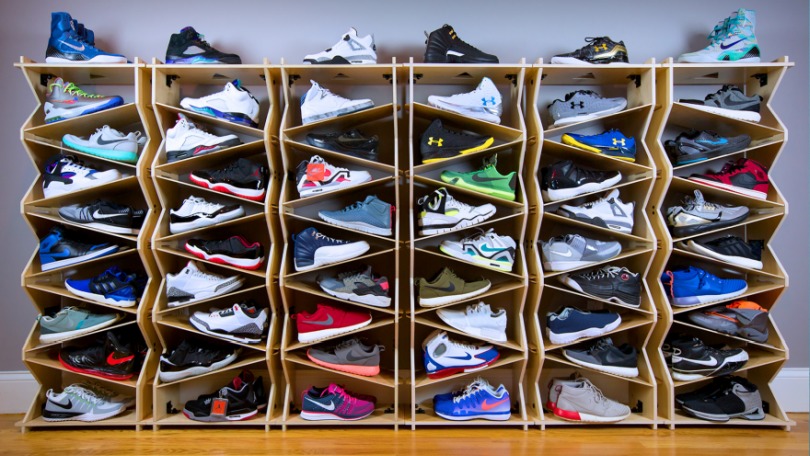 If you have a huge shoe collection but a small apartment, you must invest in a shoe storage system as pictured above. This will give your shoes enough room to be in place with right and left ones in opposite directions. It is not just an easy way to store shoes but also to stay organized without occupying much space.