Funny Doormats To Bring a Smile on Anyone's Face
A doormat is a must-have, especially outside a front door to keep dirt outside while entering inside a house. But why just stick to those plain boring doormats when you can choose some interesting ones with funny one-liners to bring a smile on anyone's face?
If you're still confused and wondering what exact door mat styles you can choose for your home, here is a list of some cool and funny doormats that we hope can brighten up your guests' day.
1. Won't turn the music down
There is a sadistic pleasure to play your favorite music on the full volume, right? Some may not agree, but crazy music lovers might will the point. So, why not express your love for loud music through a fun and interesting doormat?
2. Restricted entry!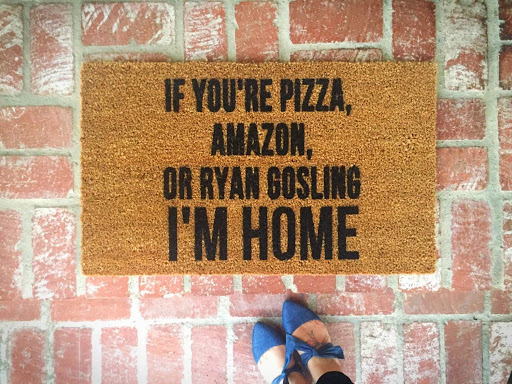 This is another funny doormat option to suggest entry only for your favorites – be it a pizza, Amazon delivery, or your favorite actor. This is indeed another fun way to express your fondness for certain things or people. Meanwhile, anyone entering your room or house will have a good laugh before stepping in.
3. Stay there, neighbour!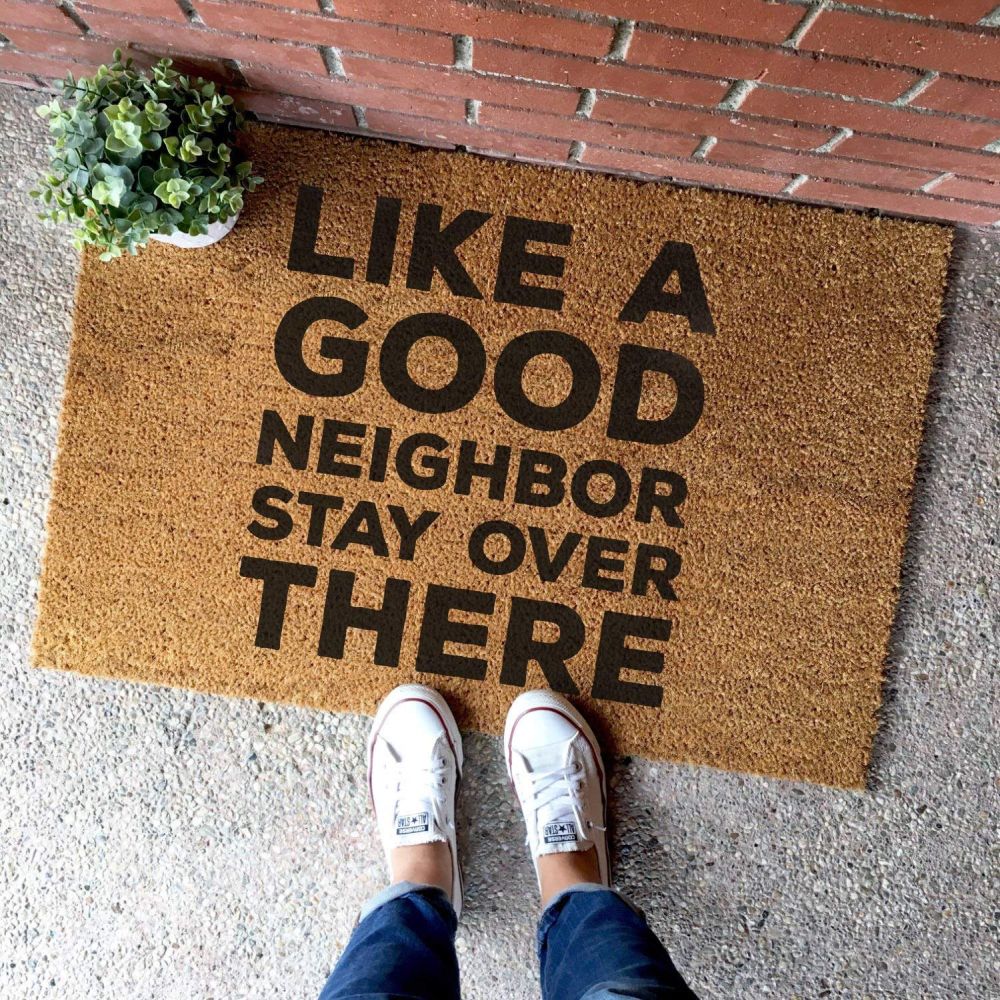 This is another fun doormat option for your front porch or entryway. Using this simple but fun doormat made of coconut fiber, you can sweetly request your neighbor or friend to stay where they are until you open the door. It would be interesting to know your neighbor's reaction after he/she reads it.
4. Tacos & booze, anyone?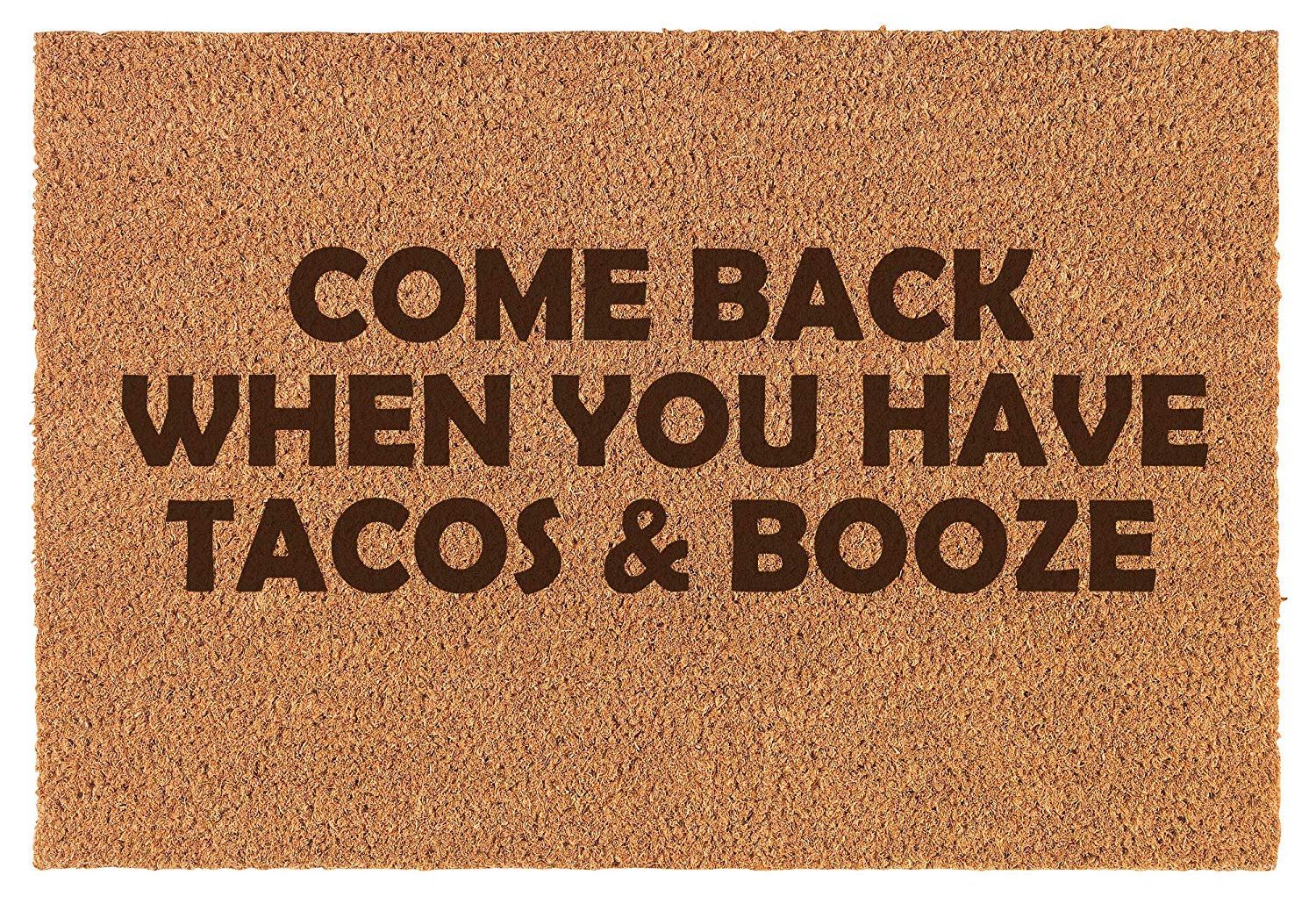 Your visitors may appreciate being greeted with such a funny message when they approach your front door. It would be great if they next time really bring you some booze and tacos. Won't it be a win-win situation? You can try it and then let us know!
5. Messy room warning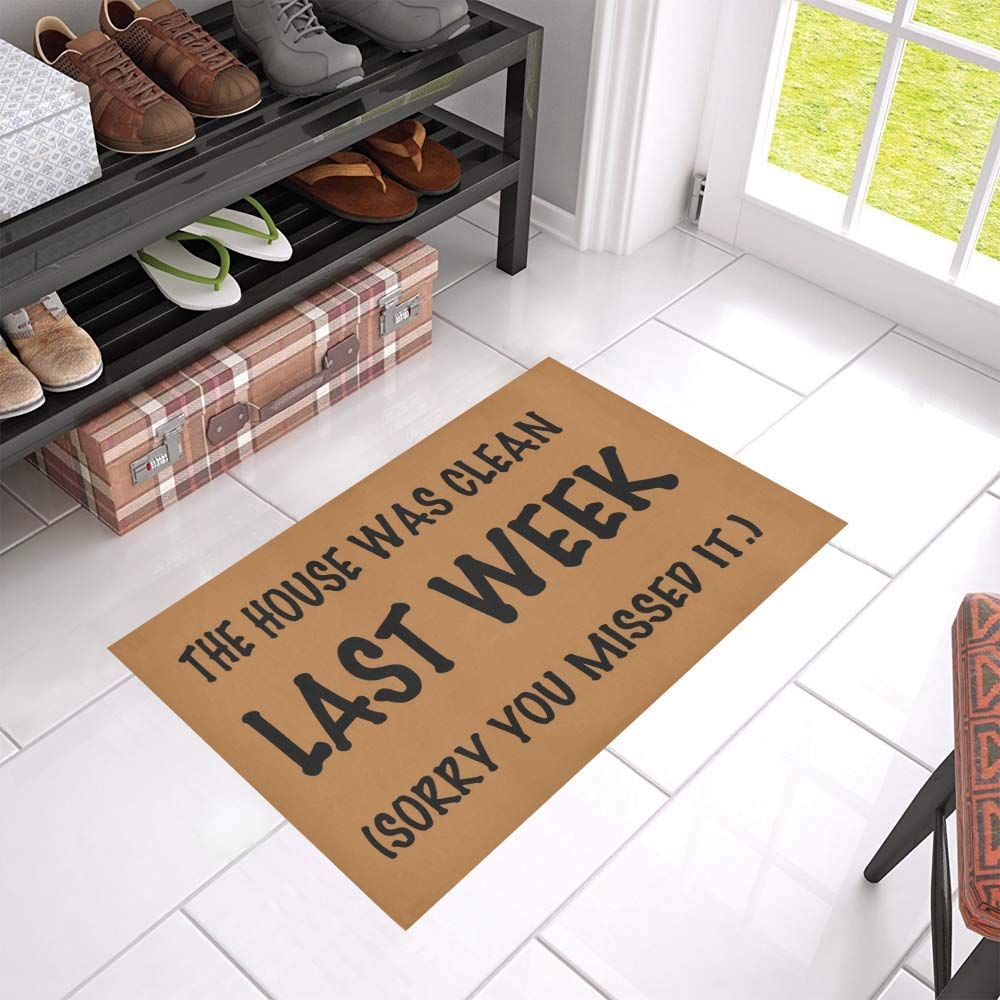 This doormat can be a perfect depiction of your real situation. It has nicely put funny words to make your guest smile while giving them some interesting conversation starters. Jokes apart, you may even thing of tidying up your room before they actually arrive.
6. Quirky doormat

Anyone wearing a skirt would find this doormat quite quirky. The message will just put a smile on their face in an innocent way. The visitors won't be offended, rather they would find it funny for sure.
7. A riddle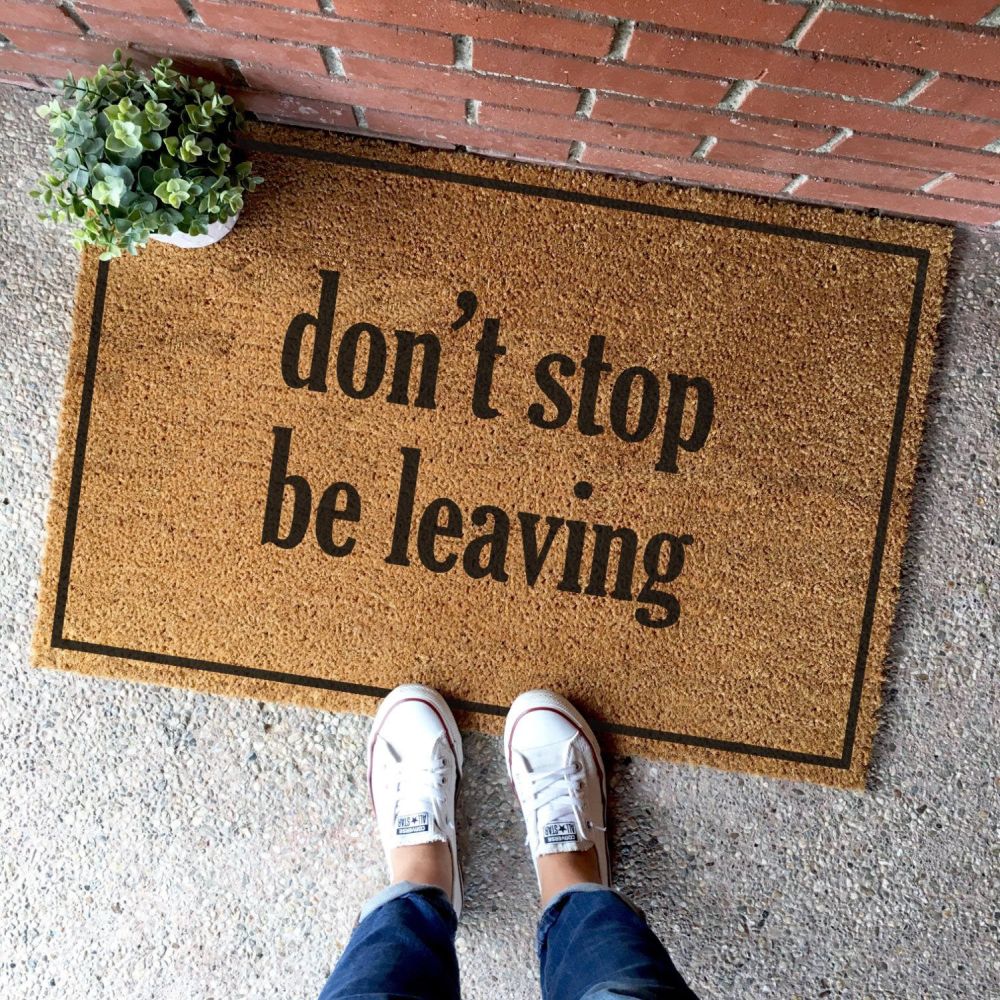 How about placing a doormat that cleverly plays around with words, just like a mini riffle. For instance, the doormat in this picture has a simple riddle that's easy for anyone to get it, but still a little clever, right? Like this, you can put up anyone interesting riddle including doormat to let the visitor think about it for a while until you open the door.
8. Trap door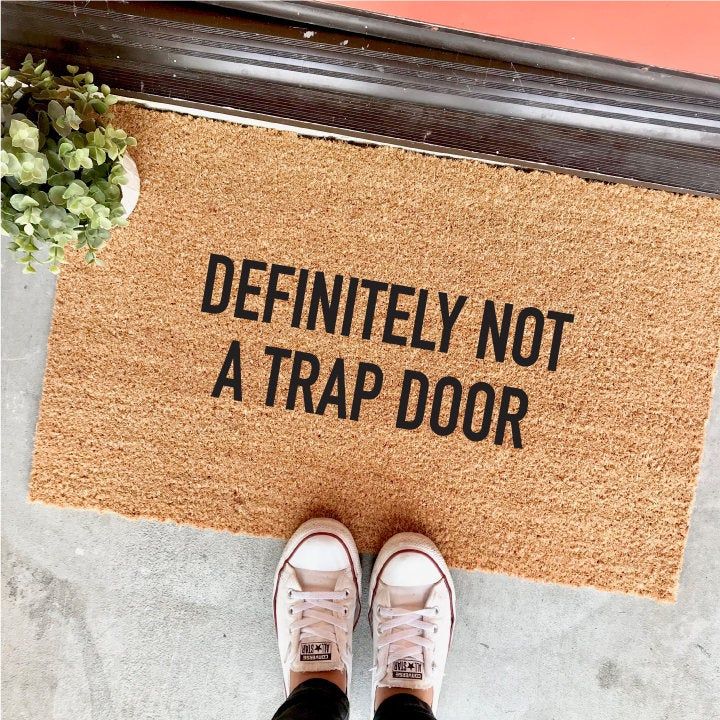 Unless you've actually made a trap door under the doormat, this is indeed a good way to draw the attention of your visitors. This could also be a good conversation starter and spark up your creativity while adding more decorations to the surrounding space.
9. I see London, I see France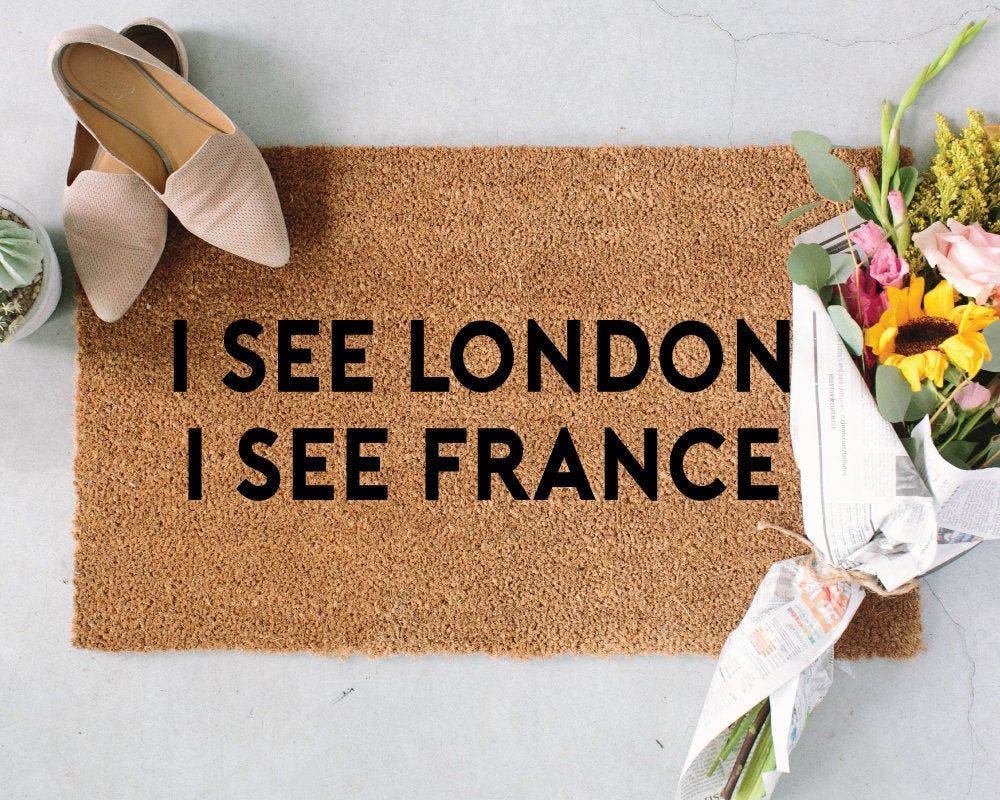 Maybe everyone won't get the reference here, but those who like a funny doormat design might be inspired to add one to their house as well. This is because a quoted doormat is definitely the right way to add some spark to your front door, entryway, or porch.
10. Champagne request
Your guests may not take it seriously but it's definitely worth giving a try. You can put it up on some special occasions on the front door to see people's reactions after reading this funny doormat quote while putting up your request for some champagne too.
11. Zoo…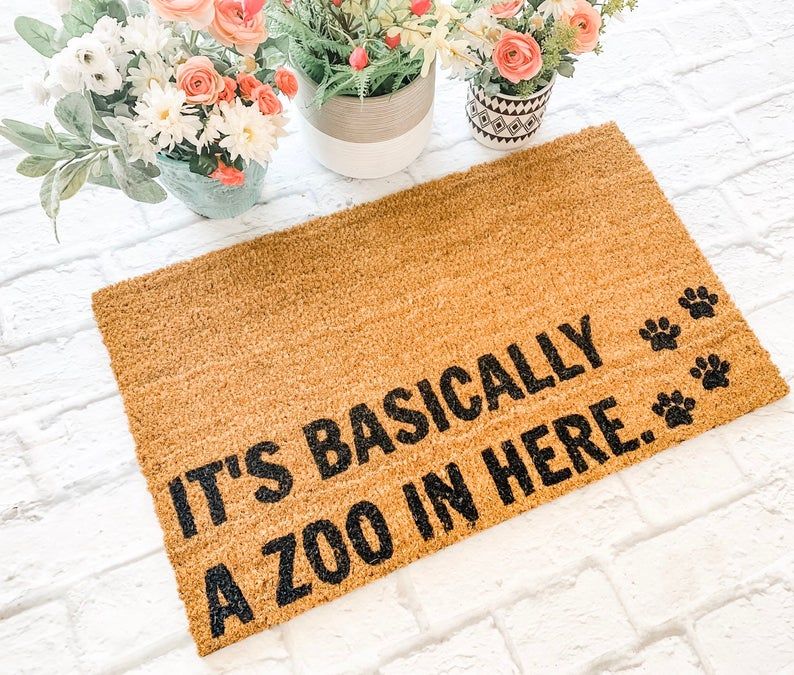 Anyone who adores pets will relate to this fun message that makes this doormat funny and also a cool accessory. It can also be personalized in a fun and interactive way, depending on your choice.
12. Bonjour & Au revoir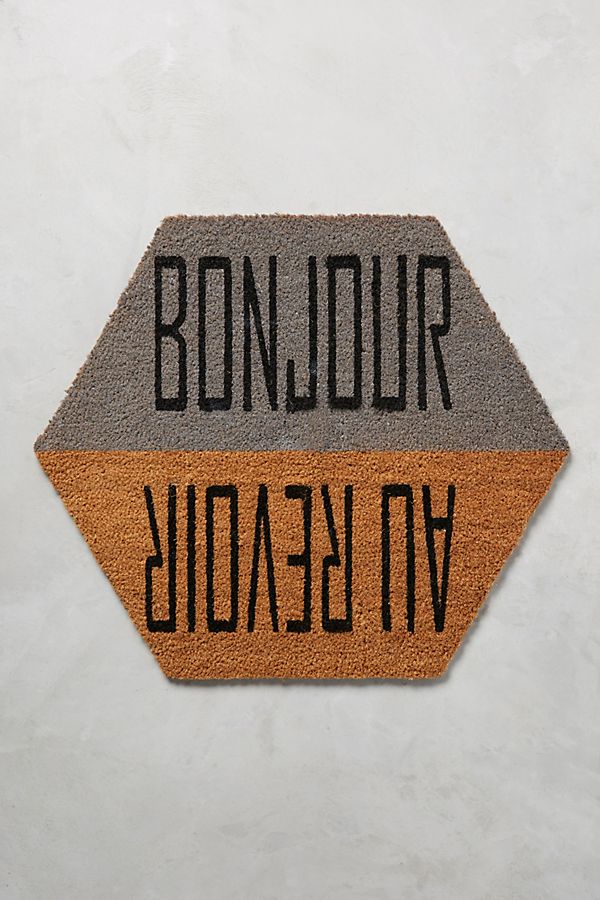 Greet your visitors with "bonjour" and wish them "au revoir" when they're about to leave with this two-in-one doormat. It seems to be a great design for someone who knows how to speak French. You may even gift it to someone who speaks French.
13. Work – Wine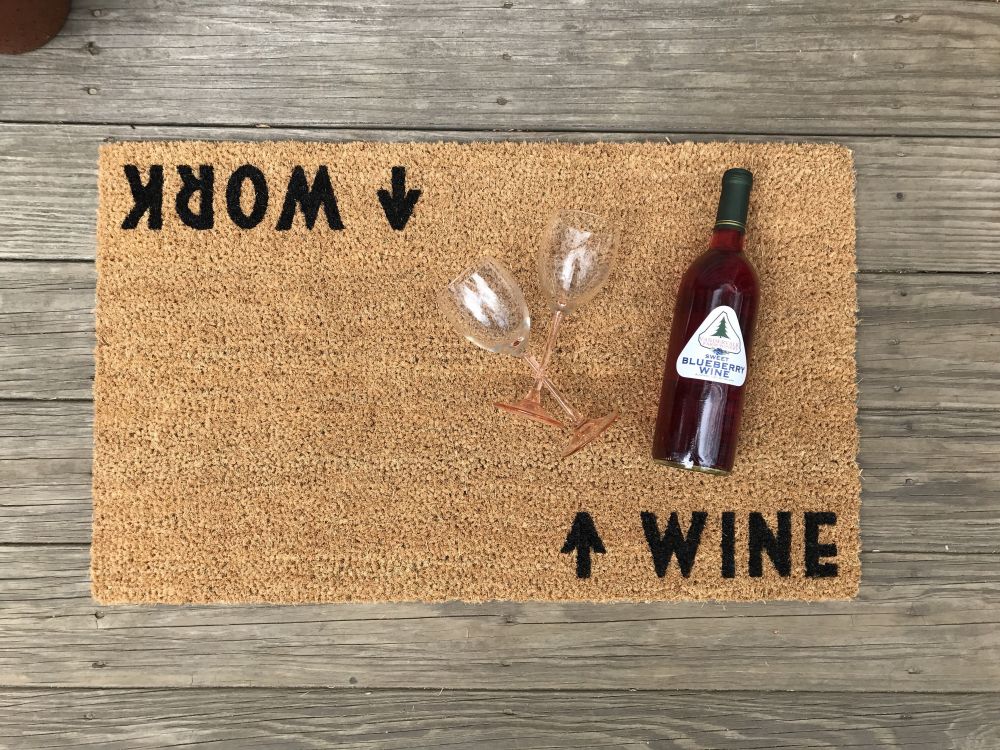 Make sure this doormat is placed in the right orientation, otherwise the guests will be confused. It is a simple yet fun way to direct the visitors to the right spots where they want to head to.
14. You again!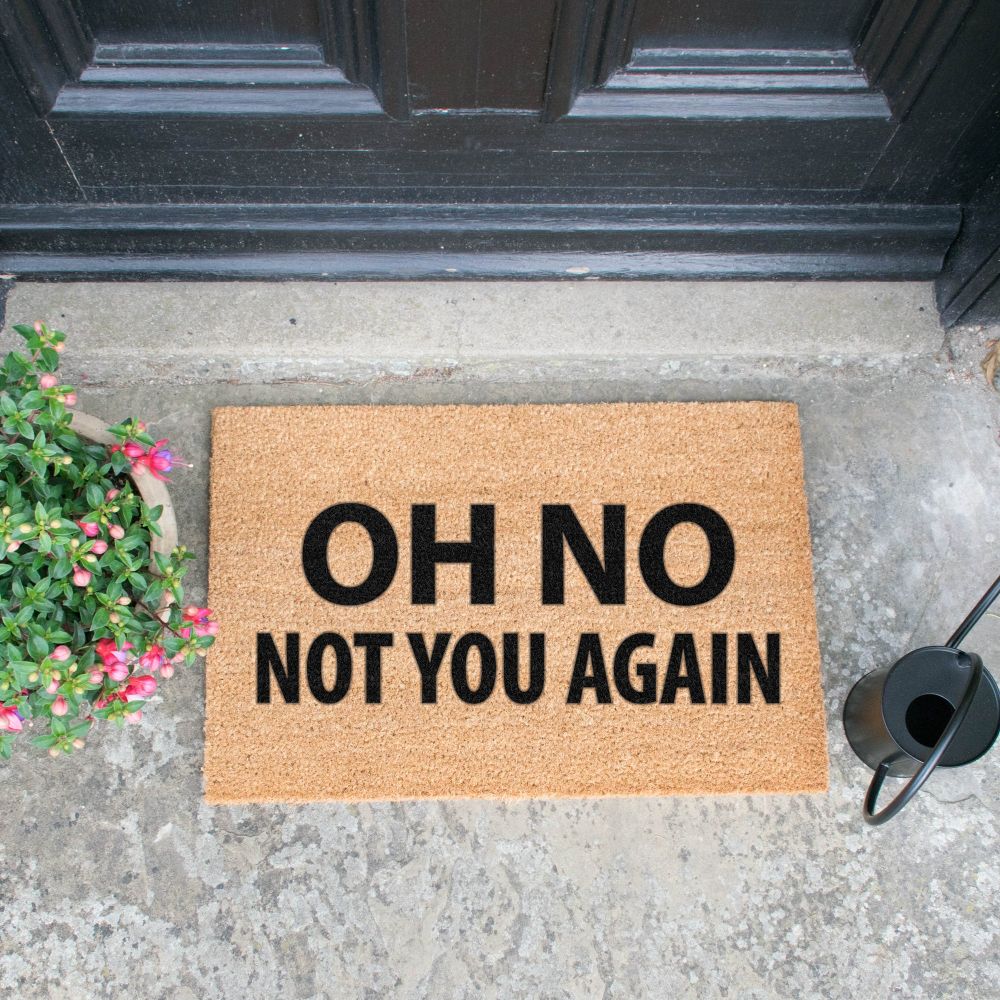 Hoping that your guests will take it humorously, as it will certainly add a quirky vibe to your entryway. This message sometimes maybe a serious connotation but still it would be quite funny to read.
15. Lose the shoes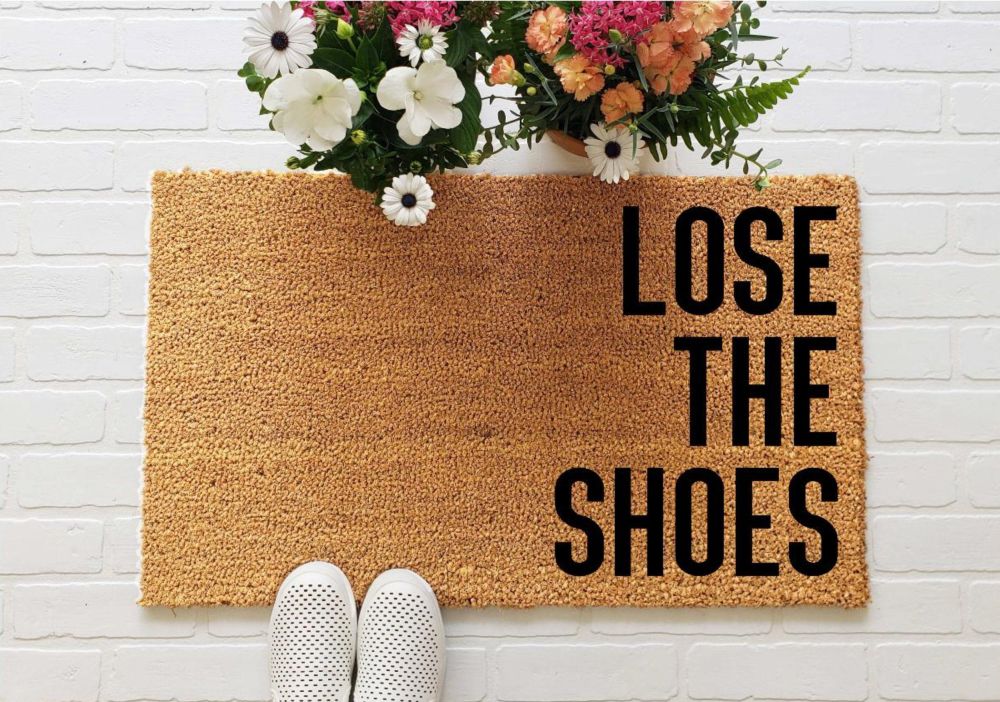 This can be a friendly reminder for your guests to take off their shoes at the door before entering your house or room. This message is simple but not rude. It's a great indirect way to kindly let visitors know that you don't allow shoes inside your house or room.
16. Hey, fancy pants!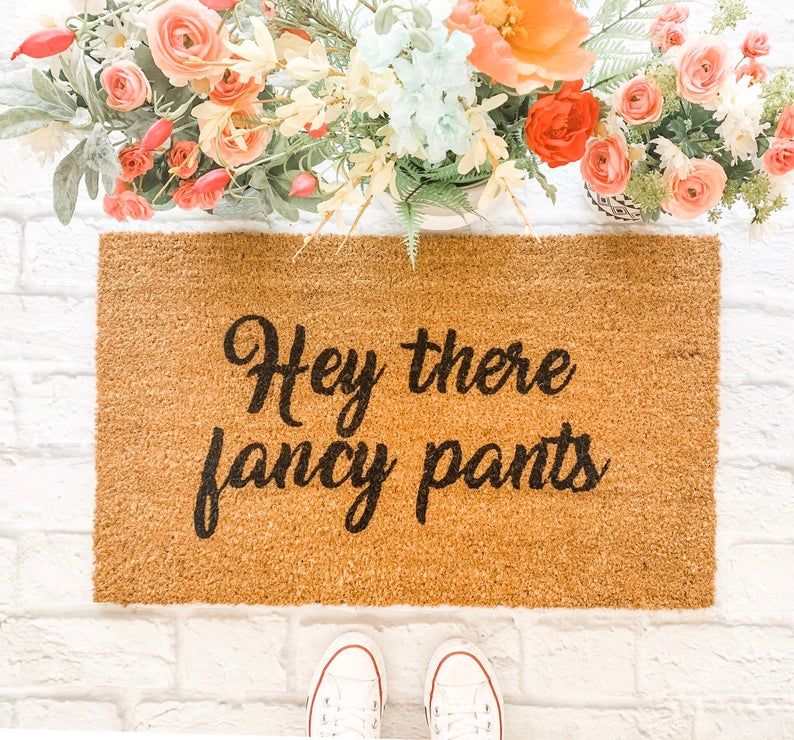 It's not a witty doormat, but a flattering one with a sweet message. This offers a wonderful yet modern way to make your guests feel welcomed with a sweet compliment before entering.
17. Dog treat reminder!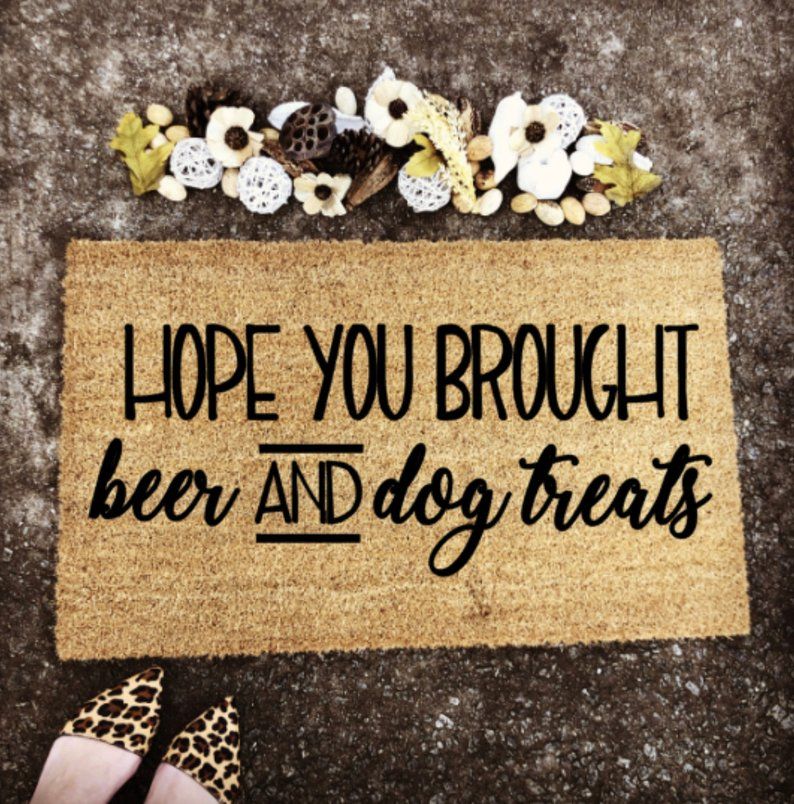 Since your dog might feel very excited when someone arrives at your home, you might try suggesting your guests bring treats with this funny doormats. It gives a sweet suggestion to your guests to come up with some treats for your adorable pooch.
18. Go away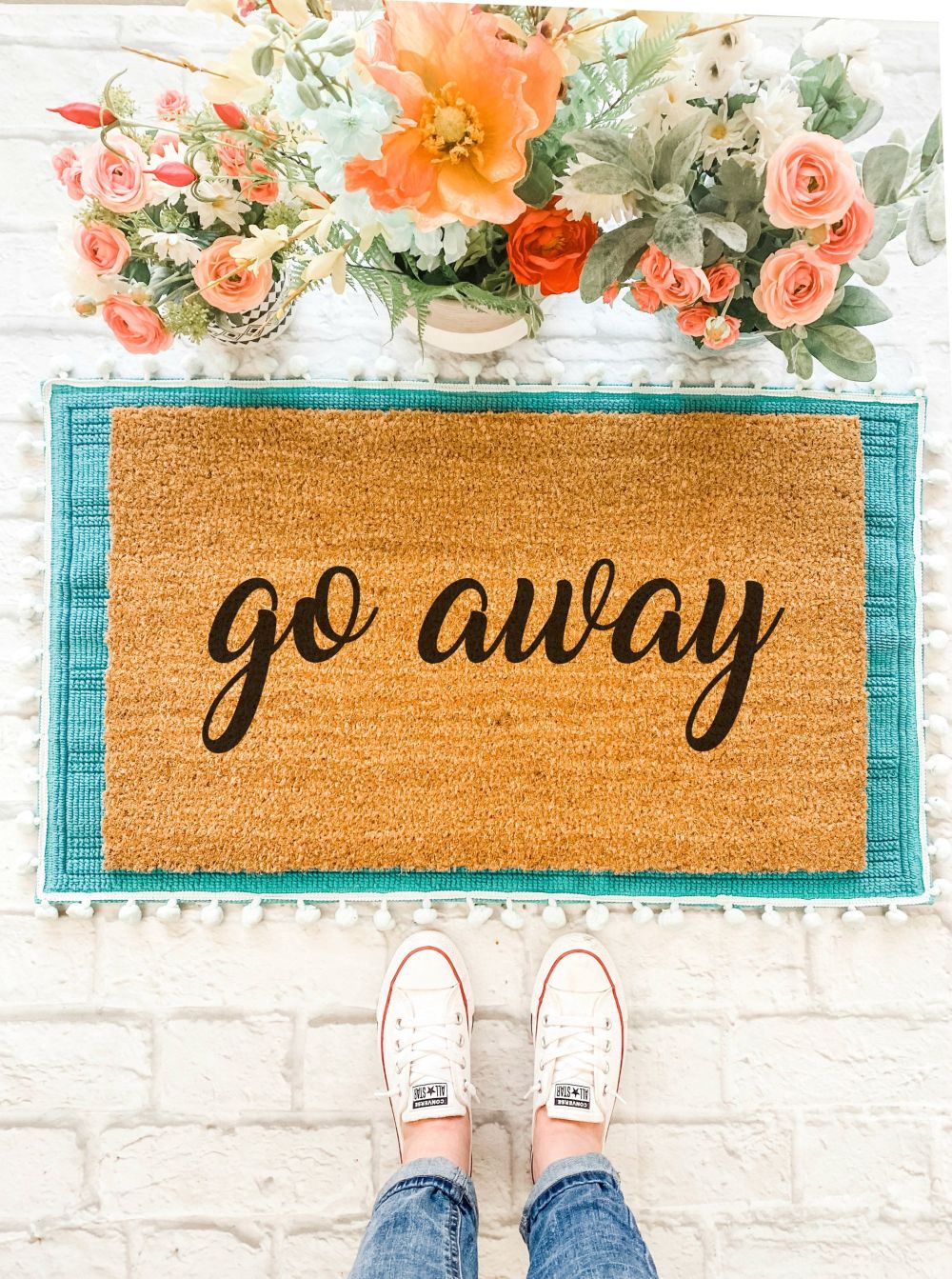 You can be likable and friendly and sometimes may not like having guests at home. But you don't have to be rude and vocal about it. Instead, you can put up this witty doormat that says "go away"! However, your real friends won't mind it, as they understand you.
19. Another witty message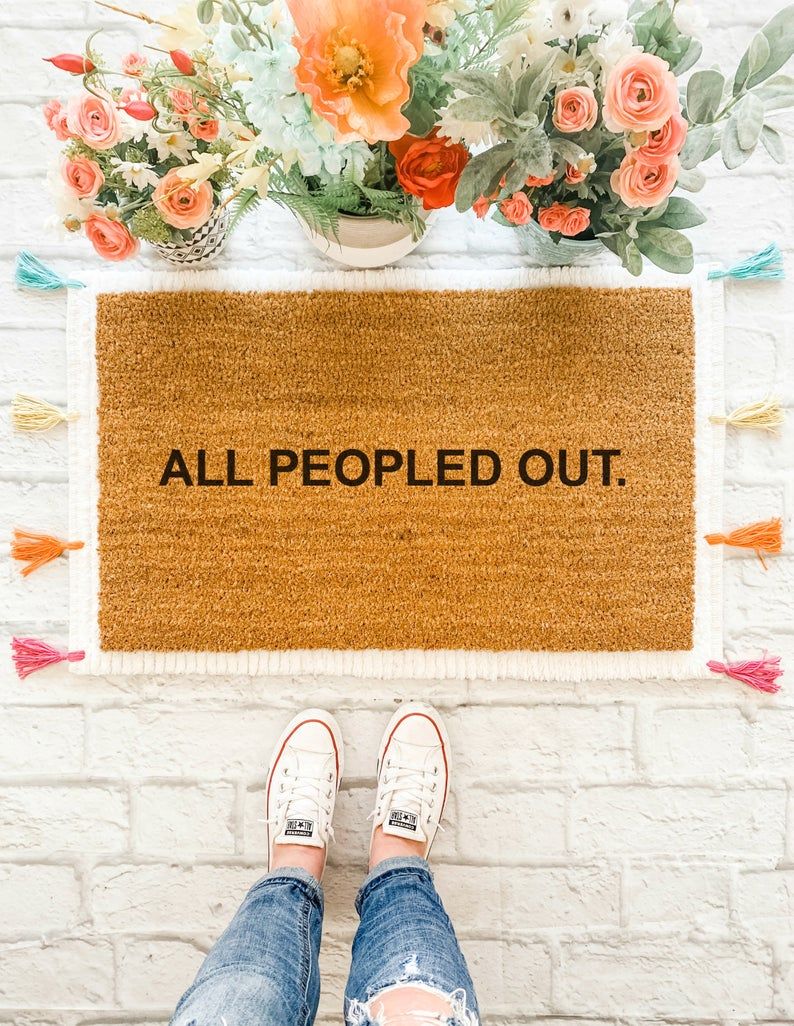 This is another funny doormat to welcome your guests while actually pretending that it's doesn't. It is an ironic design with a funny message. If this design describes your personality, you must think of adding it to your entryway.
20. Warm welcome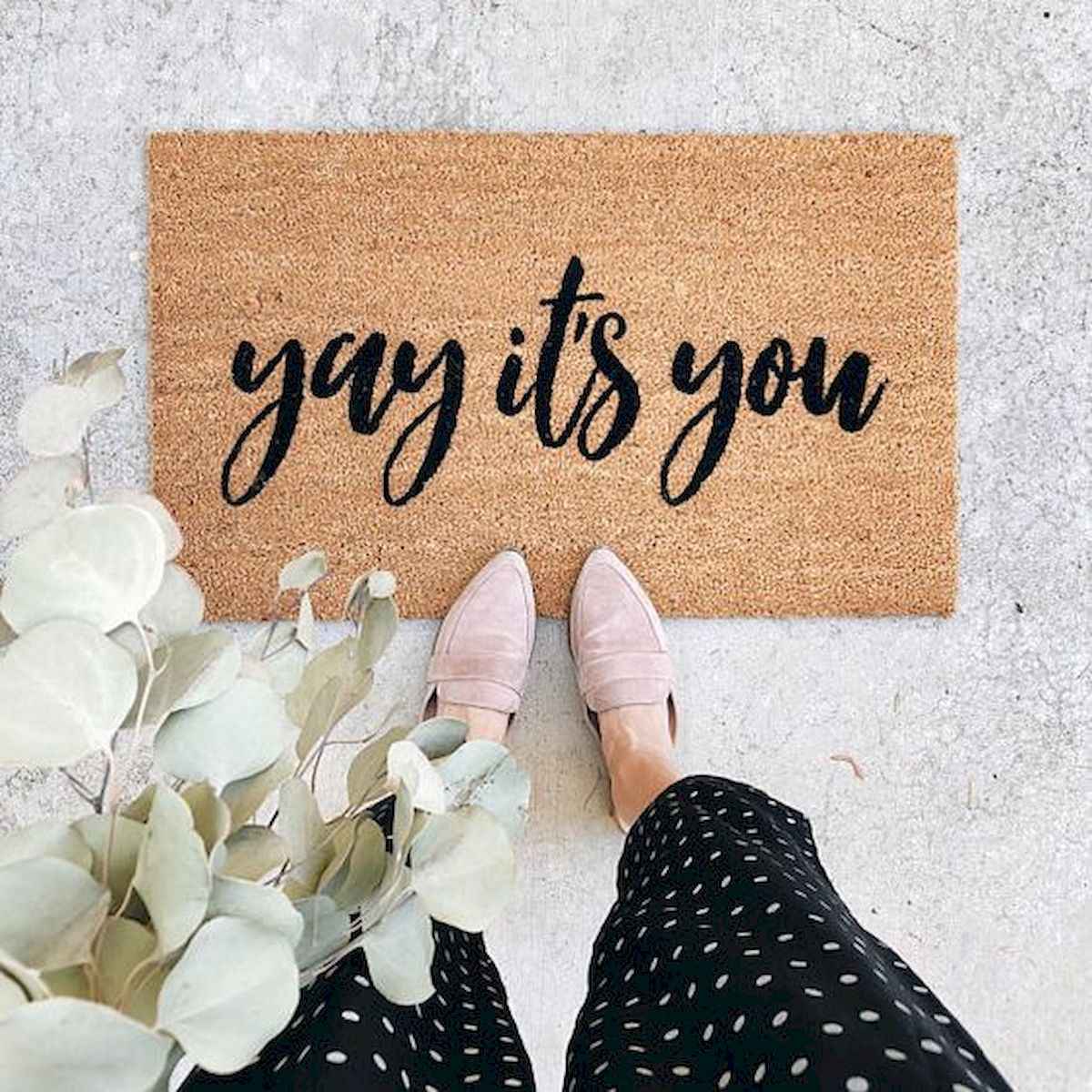 You can even add a lively and positive door mat, saying "Yay, It's You". This will also add fun element to the entire decor while making your visitors smile for a while. This doormat design will be a fun addition to the house of a welcoming and fun-loving person.
So, with these clever, quirky, and witty doormat designs, you can easily make your guests feel lighthearted after reading a funny message. Which one out of these doormat designs do you like the most? Do share your views in the comment section below.