Don't Stop Buying Shoes. Here's Some Ingenious Ways To Store Your Favorite Shoes!
Love buying shoes so much that your closet seems to be spilling with shoes? To be honest, there can never be too many shoes. A good shoe can make or break a person's attitude. So, we won't ask you to tackle your shoe fetish. That would be pretty harsh, isn't it? Instead, we are here to help you tackle the issue of space crunch, and show you certain ingenious ways to store your favorite shoes. Read on to know more –
1. Keep them neatly in a rolling storage unit under your bed
Beds are a wonderful place to keep your shoes in. Of course, they don't get to go up on the bed. Rather, you can buy yourself rolling storage boxes. Keep your favorite shoes neatly stacked in them, and shove them below your bed. Pull it out whenever you need a pair, and keep it back to its place.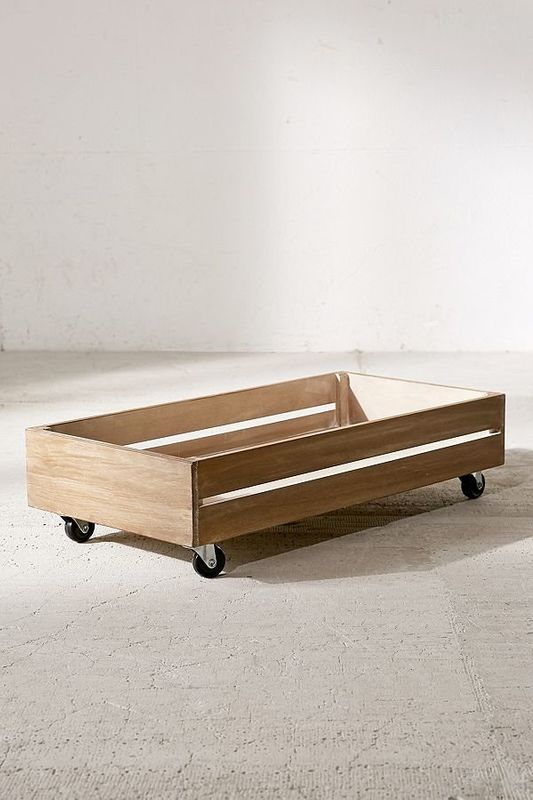 2. Stack shoes underneath your bed skirt
We mean it when we say beds are great for storing shoes. Amazon has amazing shoe-storing units, which helps you to store your shoes neatly and hang them at the sides of your bed. It hangs in such a position that your bed skirt happily camouflages it without any effort whatsoever. It is an efficient way of storage, especially for people who are constantly pressed for spaces in their living area.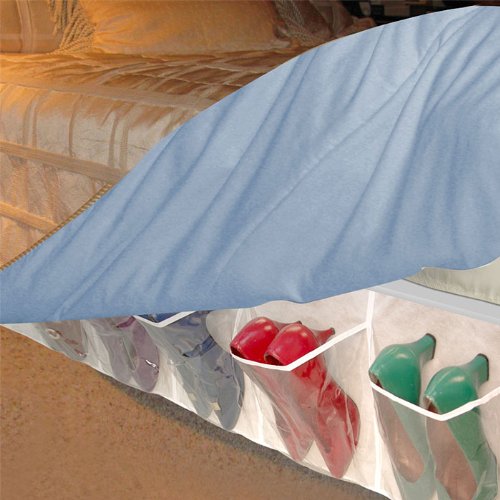 3. Stack them inside a storage ottoman
Whenever we think of storage ottomans, we think of storing our kids' toys and other such trifle things inside it. However, we are sure these ottomans will serve as a great place to store shoes. If you have time, you can sew in fabric pockets inside along its periphery so that storing shoes become much easier and neater. And if you already have an ottoman, put it to use and save some precious bucks!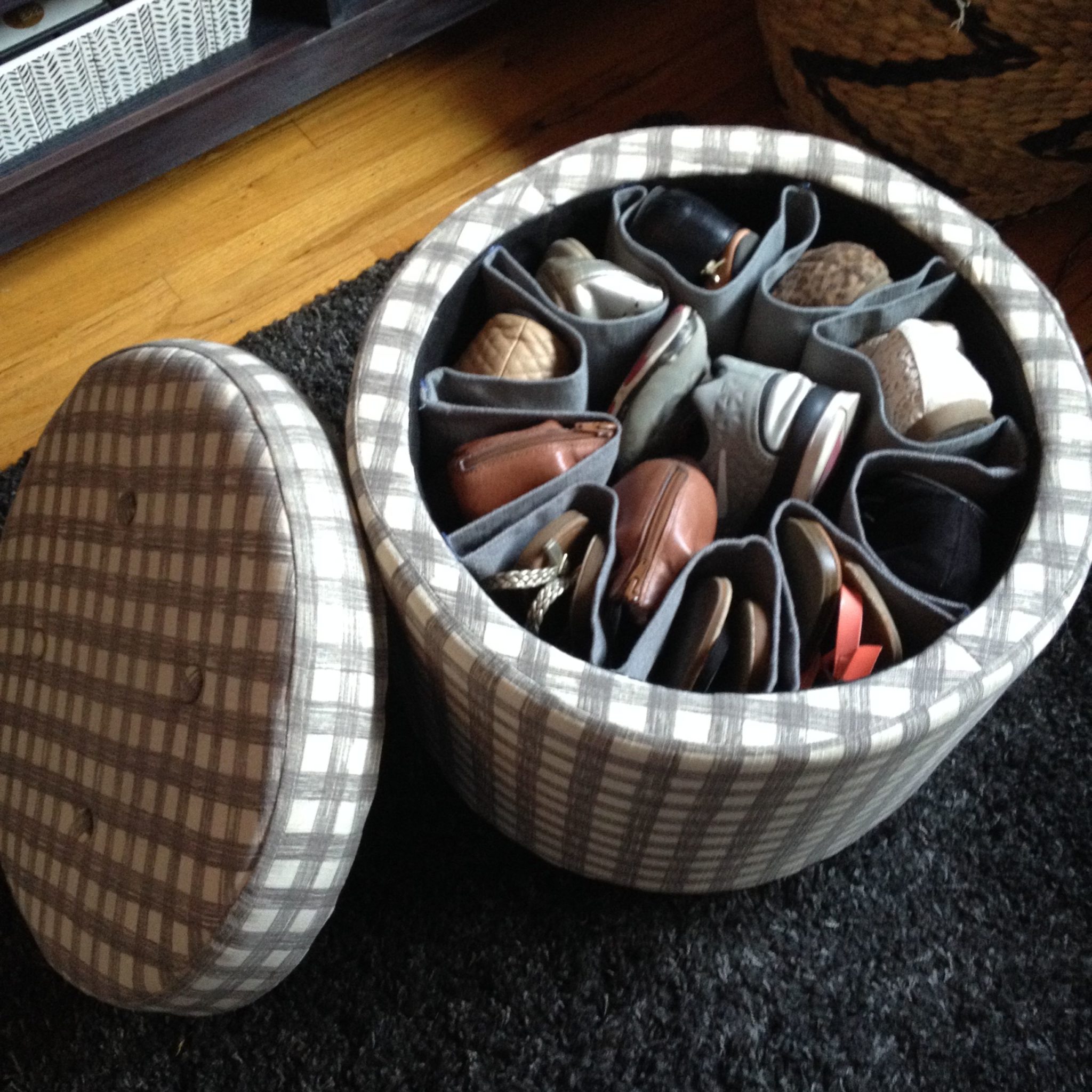 4. Hide your shoes with shoe curtains
If you have open wall racks at home, you can as well use them for storing your shoes. We understand that they don't always look aesthetic, which is why we bring to you the idea of keeping them behind shoe curtains. These curtains not only camouflage your shoes but also add a dimension to your room.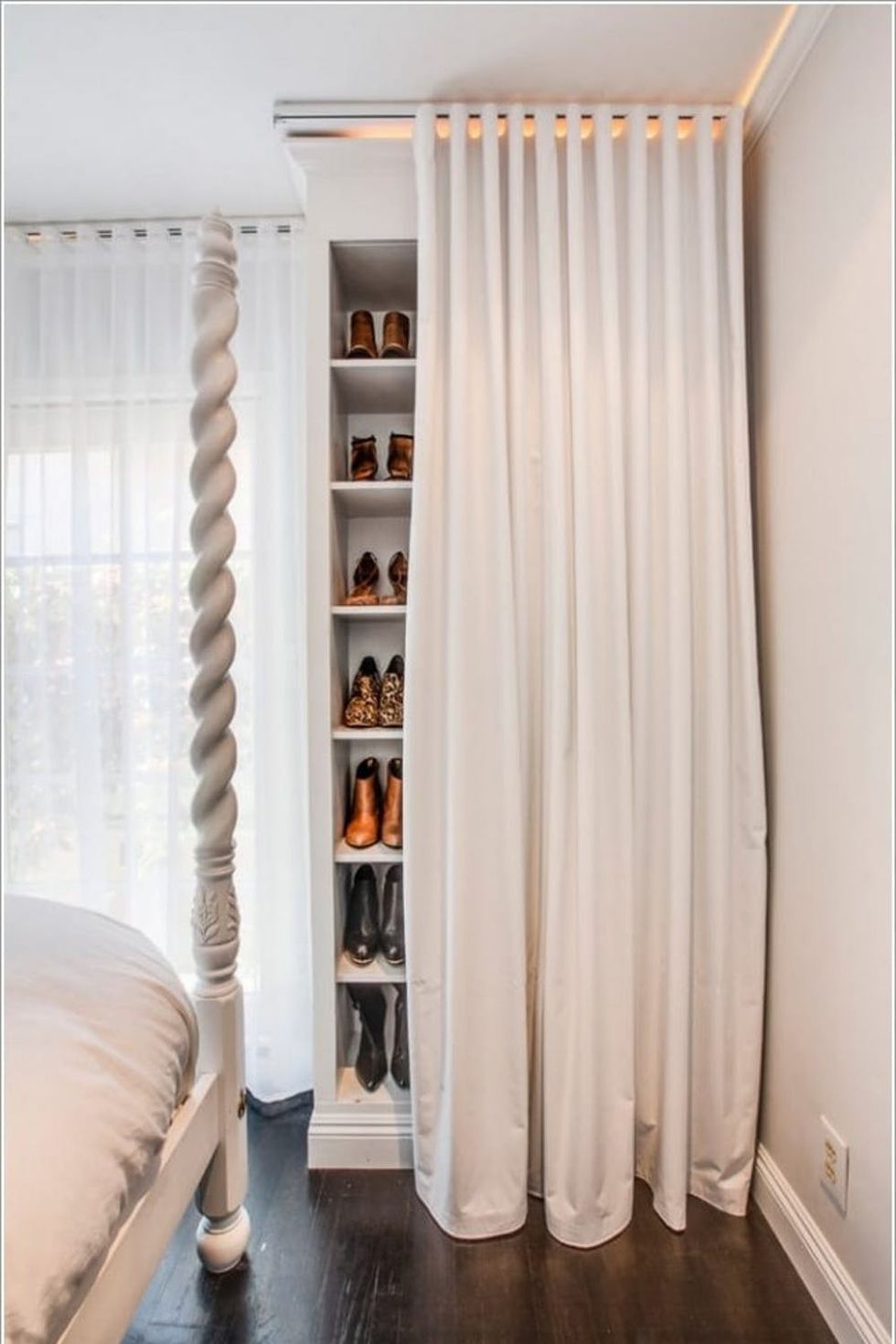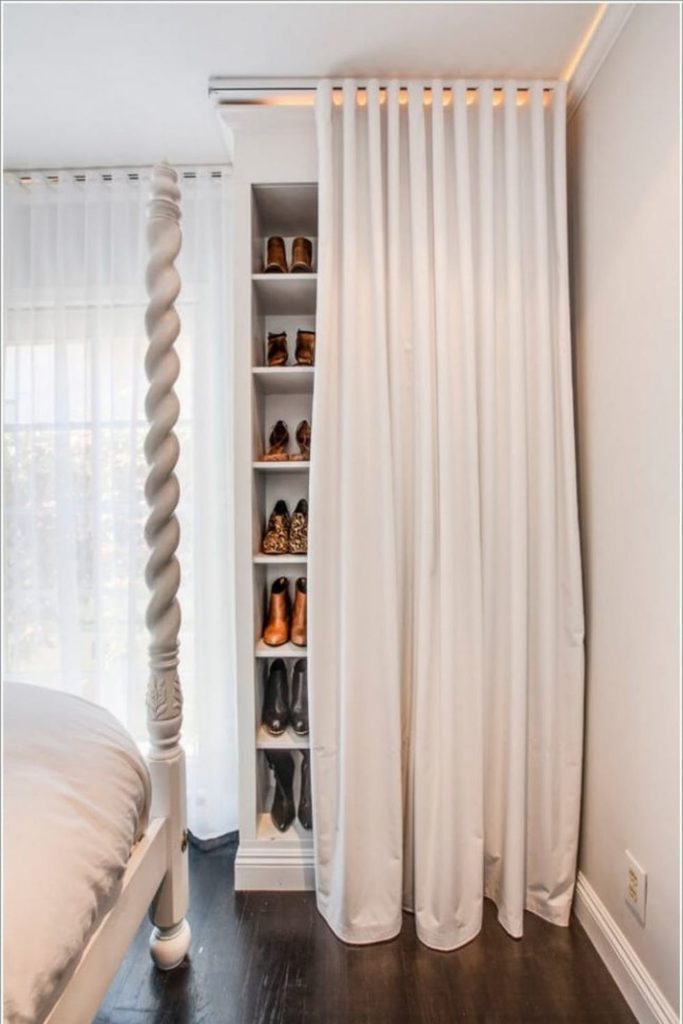 5. Wire racks for shoes
Who said wire racks are just to hang Polaroids and li'l notes? If you have a sturdy wire rack at home, you can turn them into shoe racks. Simply use the space to hang in your stilettos, and we promise they will look great. And if you don't have a wire rack, don't worry. You can DIY one as well without much effort. Please visit Burkatron for the tutorial.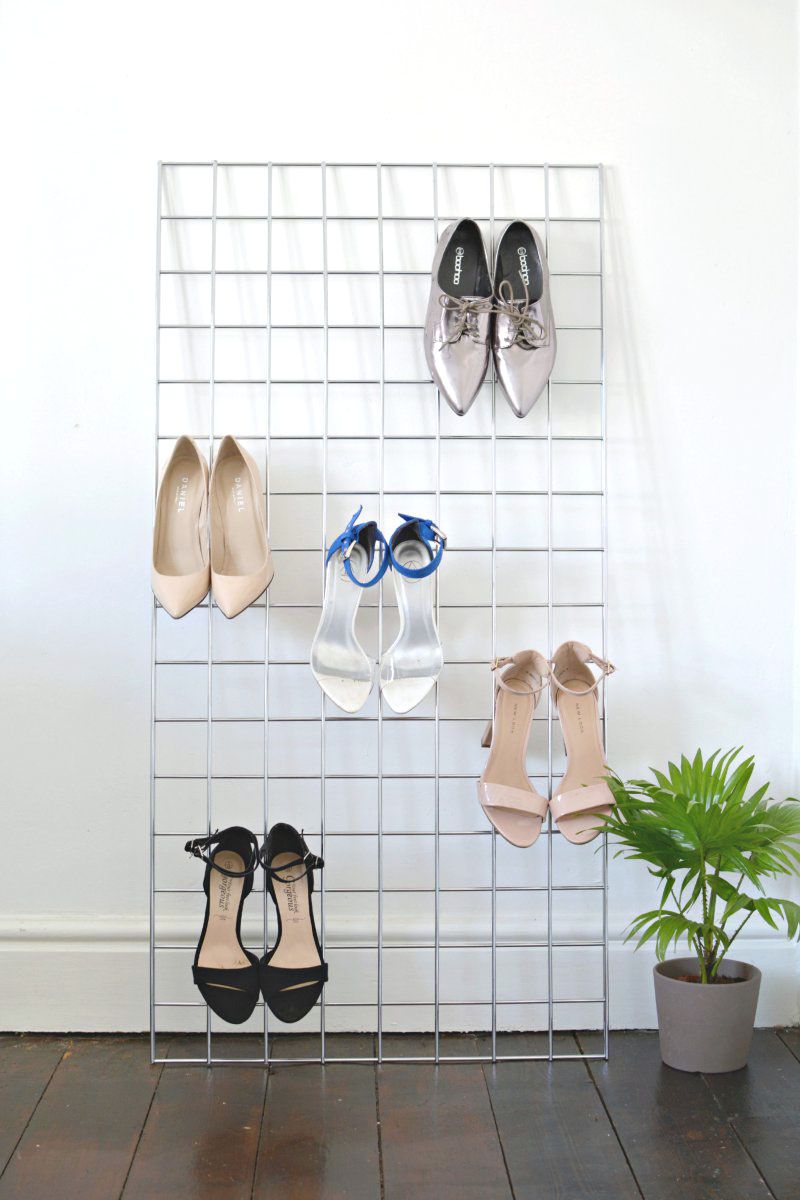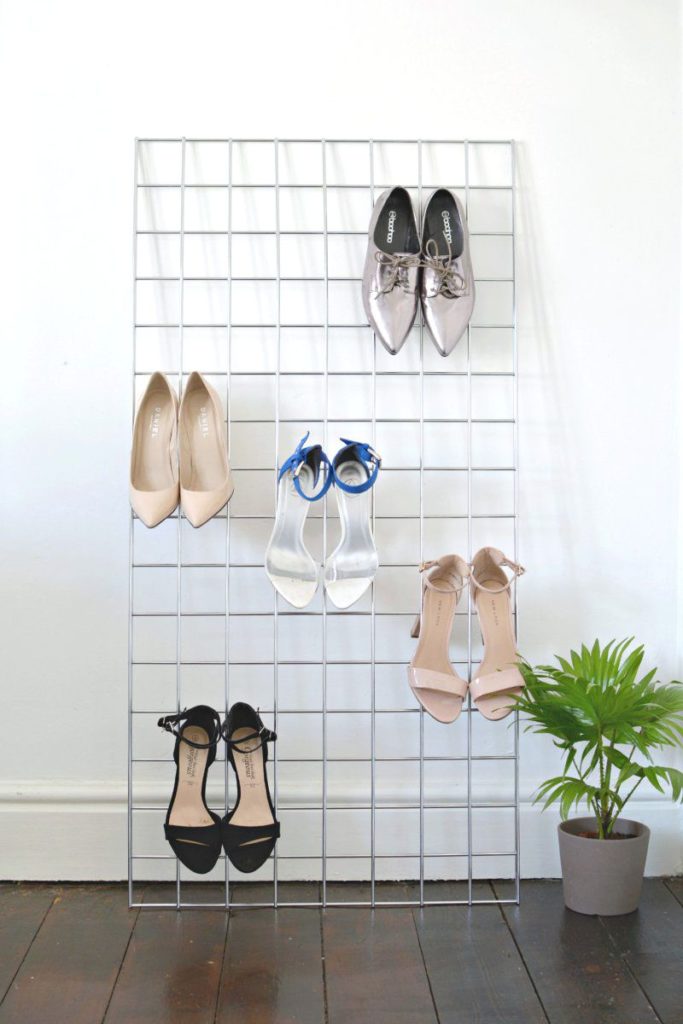 6. Create a wooden crate entryway
Stack wooden crates in myriad ways and create your own DIY shoe boxes. You can store your regular wear shoes (and some heels, too) neatly inside them, and style the area with various succulents and house plants. To make the area all the more put-together, you can hang your stylish coat holders right on the wall above it. We promise your DIY home entrance will be the talk of the town.