A Staircase That Stores Book? This Multifunctional Staircase Is One Made Of Dreams
Do you love books so much that your entire house is literally filled with books? No matter how many e-books and e-book readers are available in the market now, there will always be many of us who will still cherish the smell and feel of a physical book. However, physical books take their own little space, and if not kept properly, they may also tend to get torn or even rot. We don't want that, right? It is for this exact reason that VG Studio has brought in a unique bookshelf that is entwined within a basic staircase railing.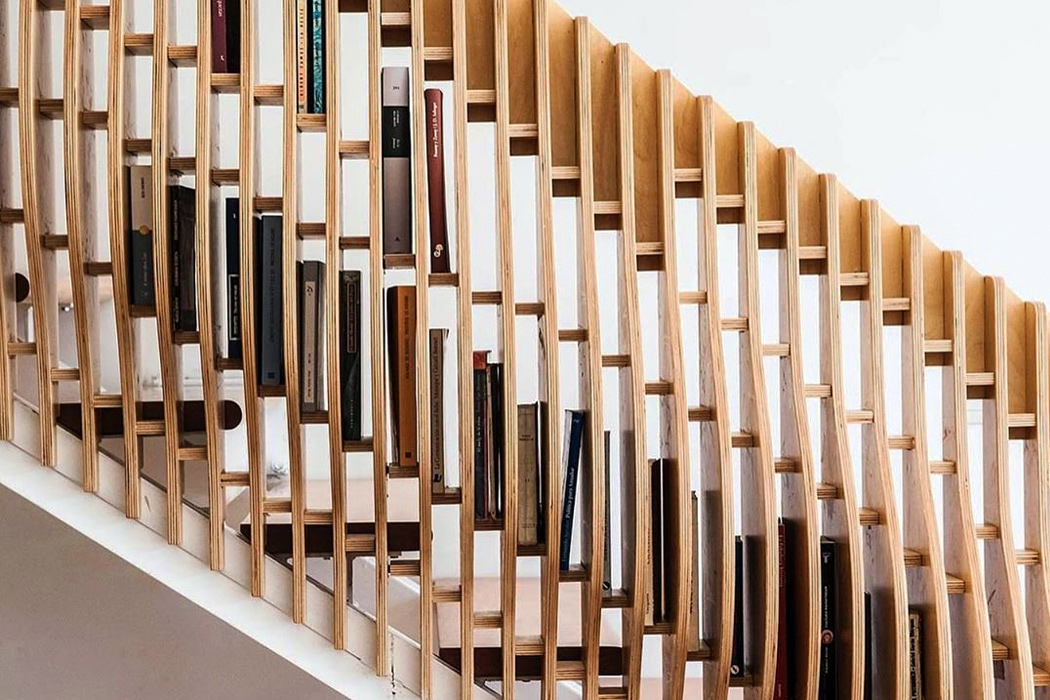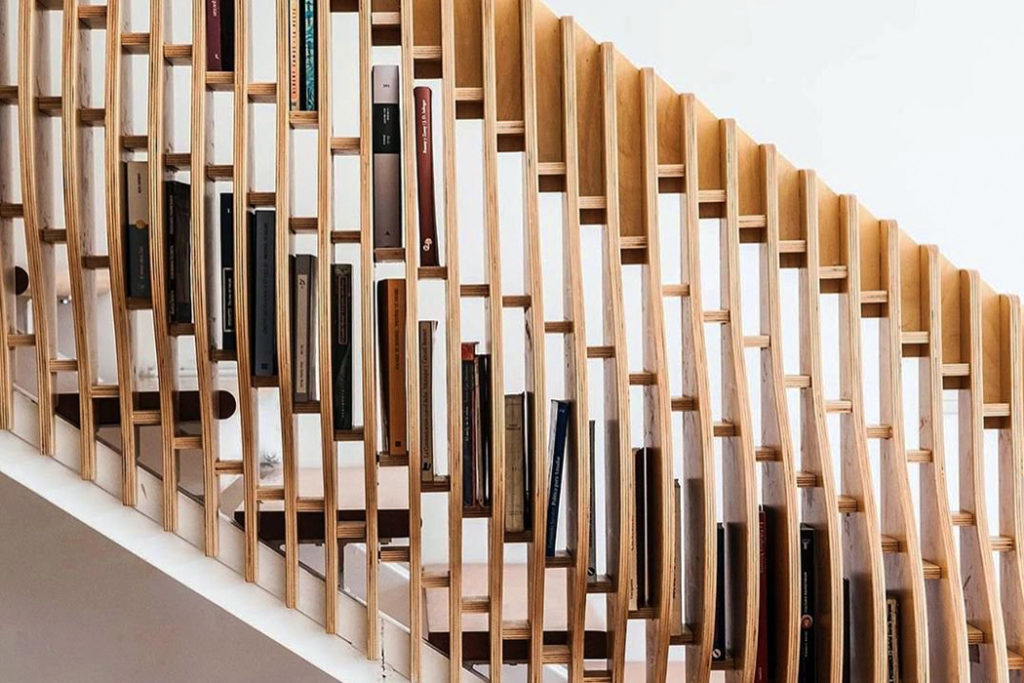 VG Studio's "band rail" is essentially a wooden handrail that promises to add manifolds of character to your living space. Showcasing a marriage between functionality and aestheticism, the wooden railing also acts as a multi-functional bookshelf. Coming to its features, wooden 'gills', akin to the gills of a fish, adorn the length of the handrail in its entirety. It is these gills that provide little staircase for stores book subtly but stylishly.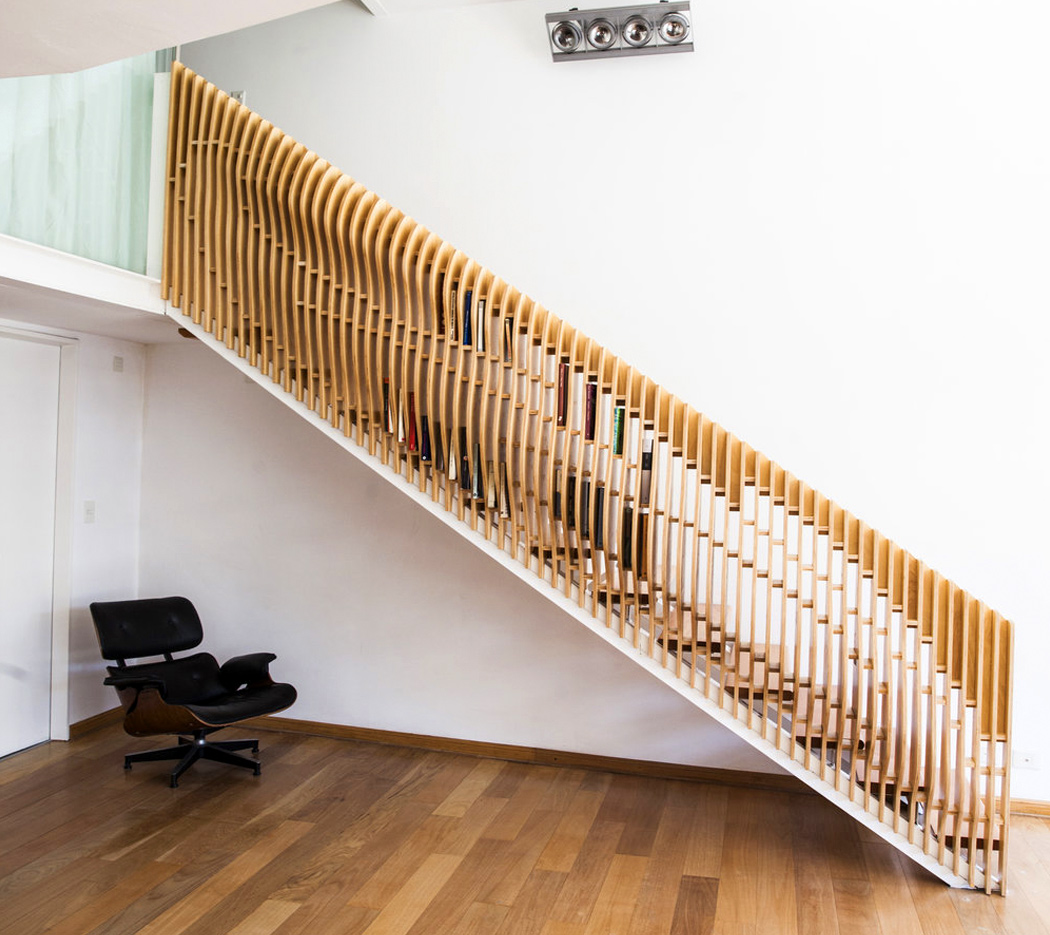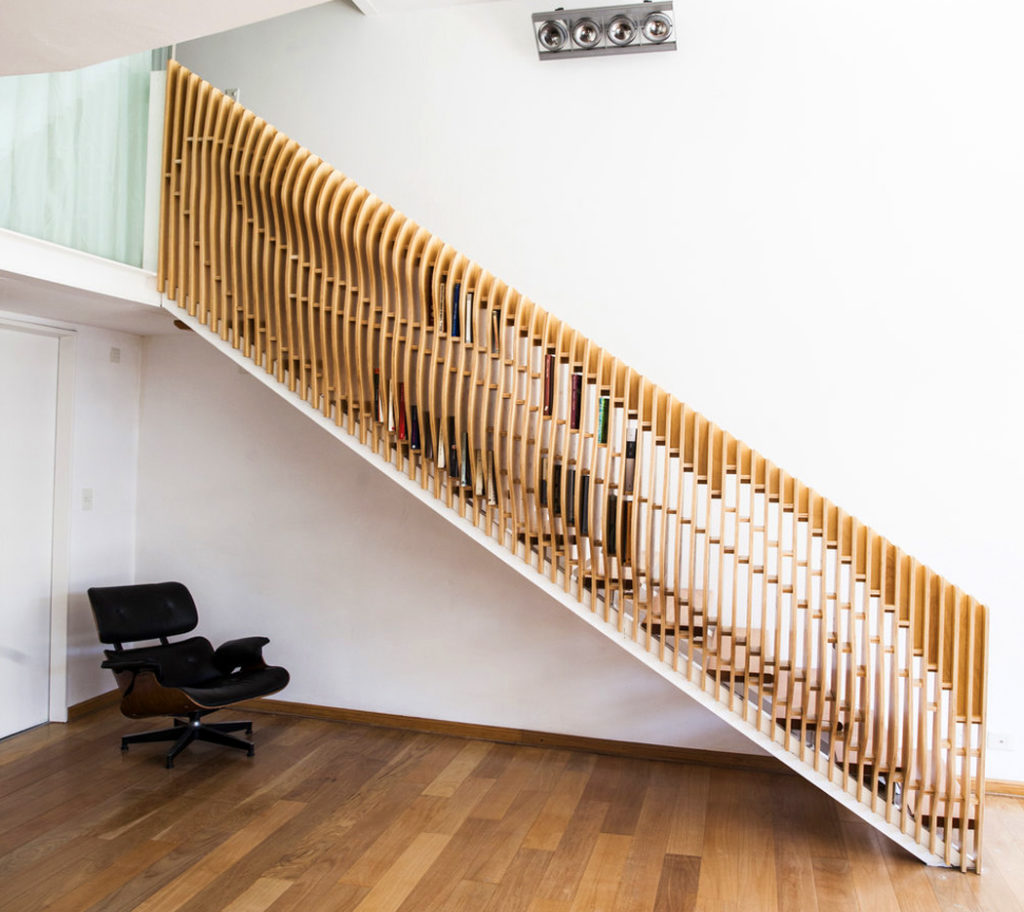 The handrail bulges out in the center, reminiscing an elongated prism. This enables the user to efficiently pick out the book from a pile without spilling all the books.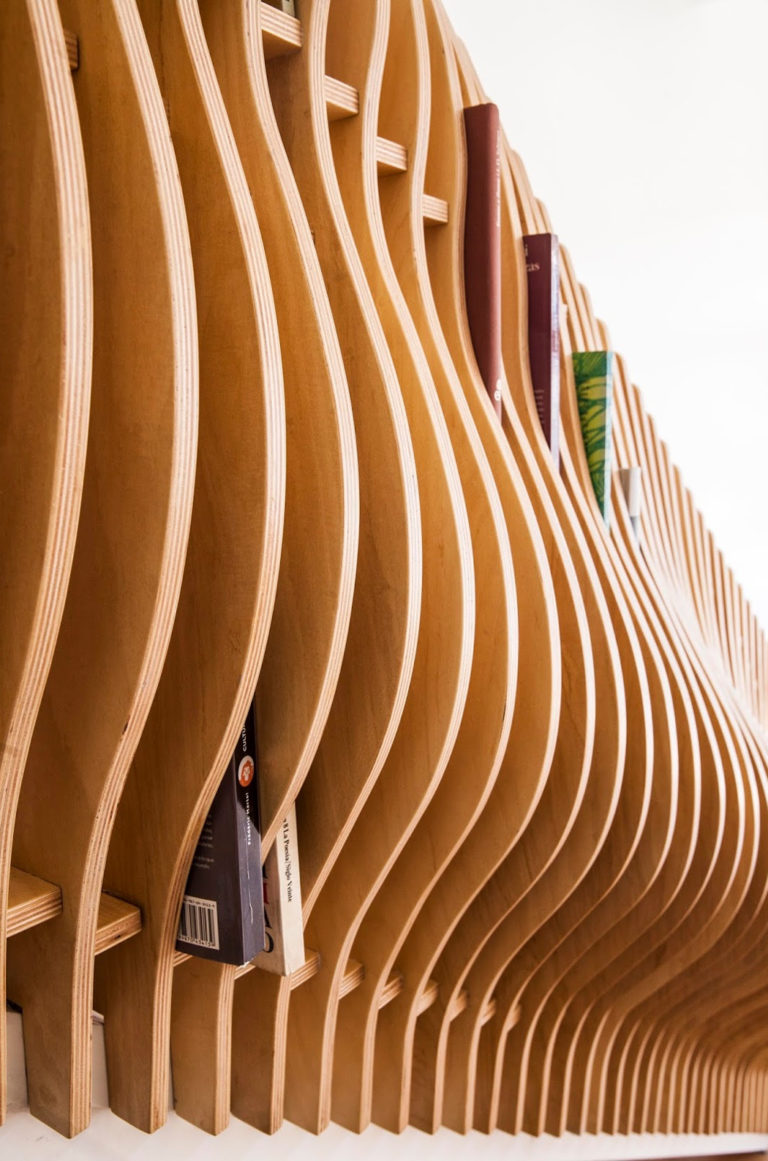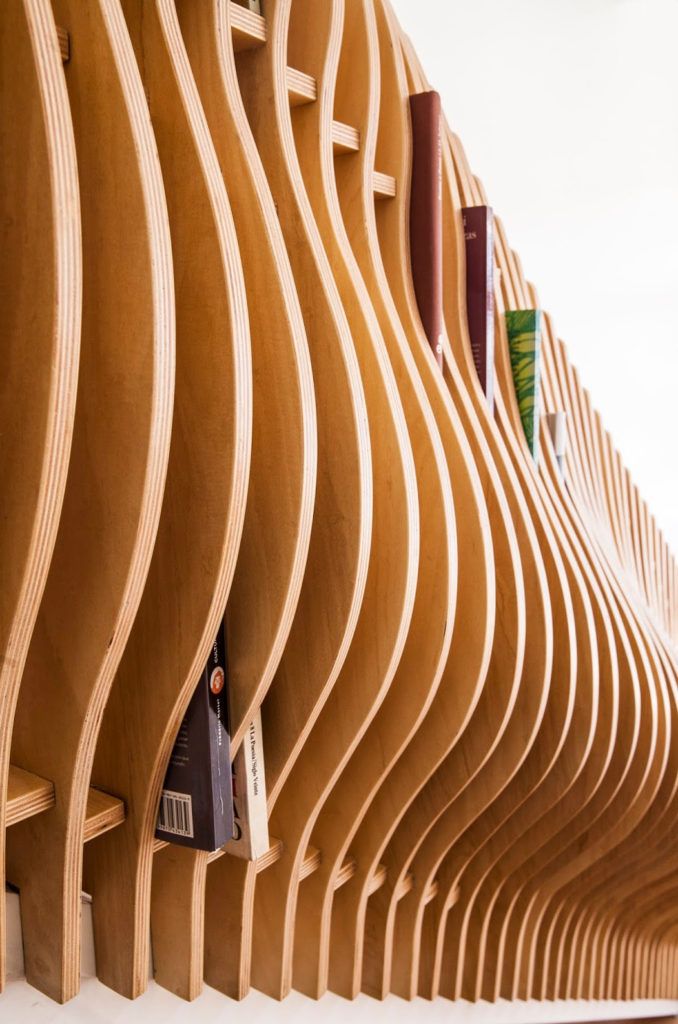 Coming to its aesthetic appeal, the wooden structure is supported by a quaint steel beam, which further provides a visual illusion of a rippling wave. And the best part of this entire Staircase That Stores Book is that it can be easily assembled and disassembled. So, if you are someone who constantly has to shift places due to job demands, this bookshelf is a boon. In fact, you can pack it in a standard-sized car, too!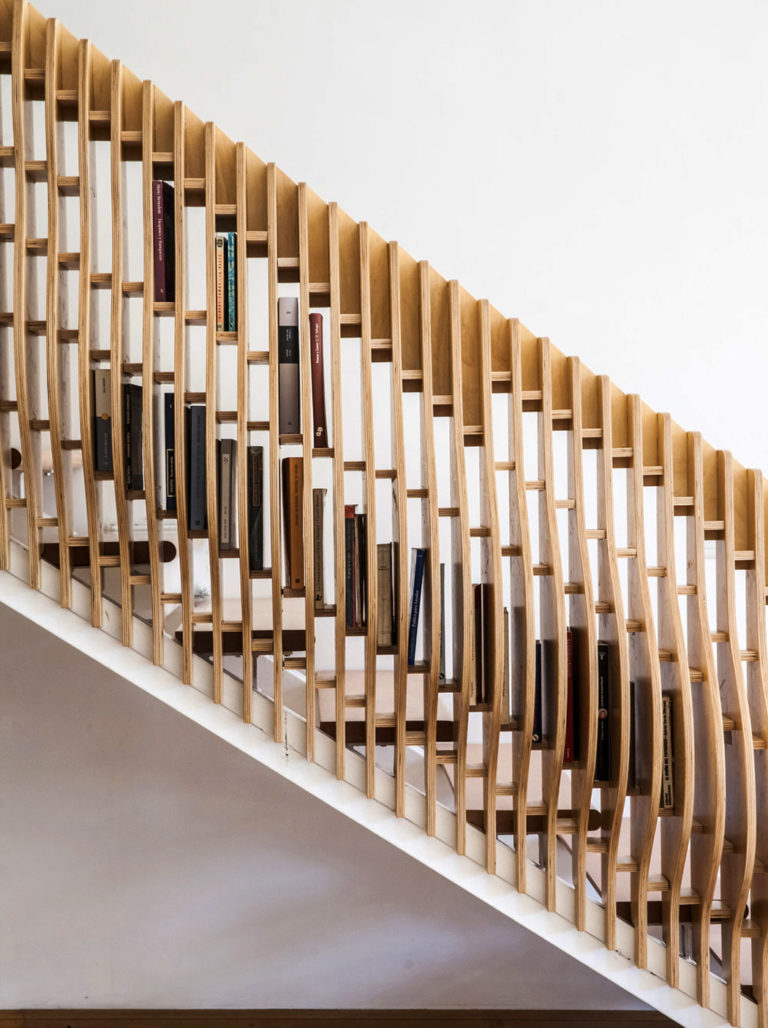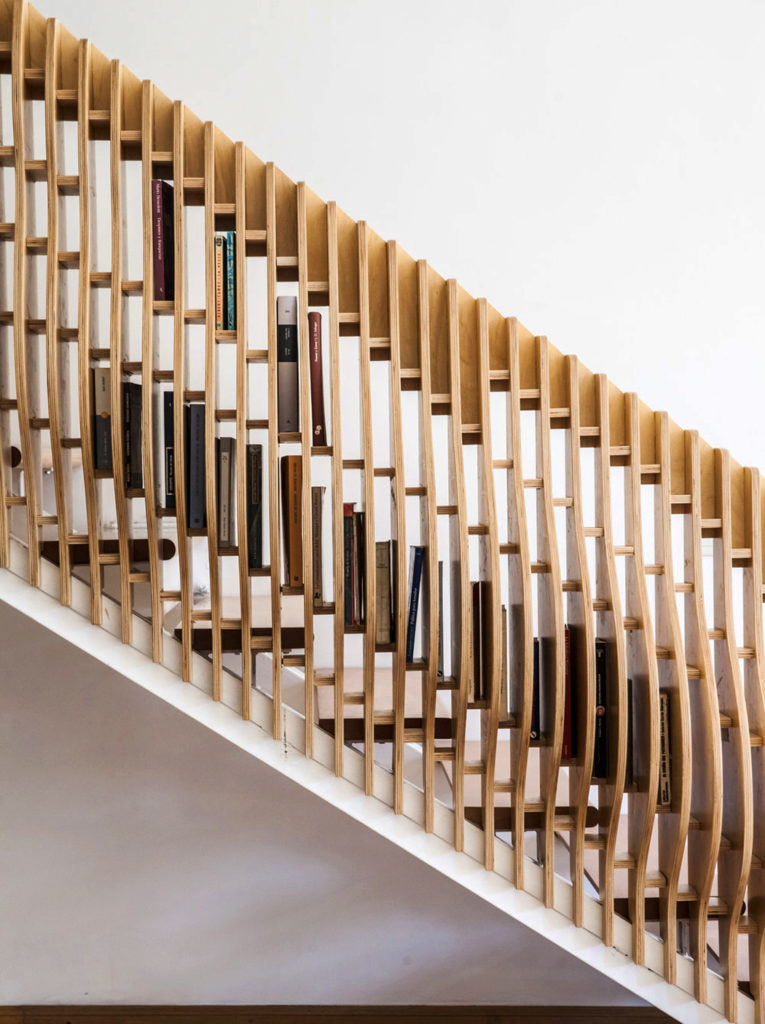 So, calling all bookworms – wait no more for your futuristic bookshelf is right here. A stylish, spacious bookshelf that takes no extra space, isn't that wonderful?