Festive Yet Unique Staircase Decoration Ideas That You Need To Know For Christmas
Finally, the best time of the year is just around the corner. The streets are all lit up and people are busy buying gifts for their near and dear ones. Amidst all these festive fervor, most of us are also busy cleaning and decorating our homes. From the living room to the patio and bedroom, we need all the corners of our house well decorated and lit. Isn't it? So, why leave the staircase decoration just like that or with minimal arrangements? In this article, let's find us some unique ways in which we can decorate our staircase sans making it too loud. Take a look –
1. The Ho Ho Ho Decor
Instill bouts of fun and laughter to your Christmas decor. For this decor, you would need alphabet lights, and keep them together to spell "Ho Ho Ho". Add lanterns between each word, and you're all good to go. You can keep them on the stairs while designing the case with traditional ribbons and leaf streamers.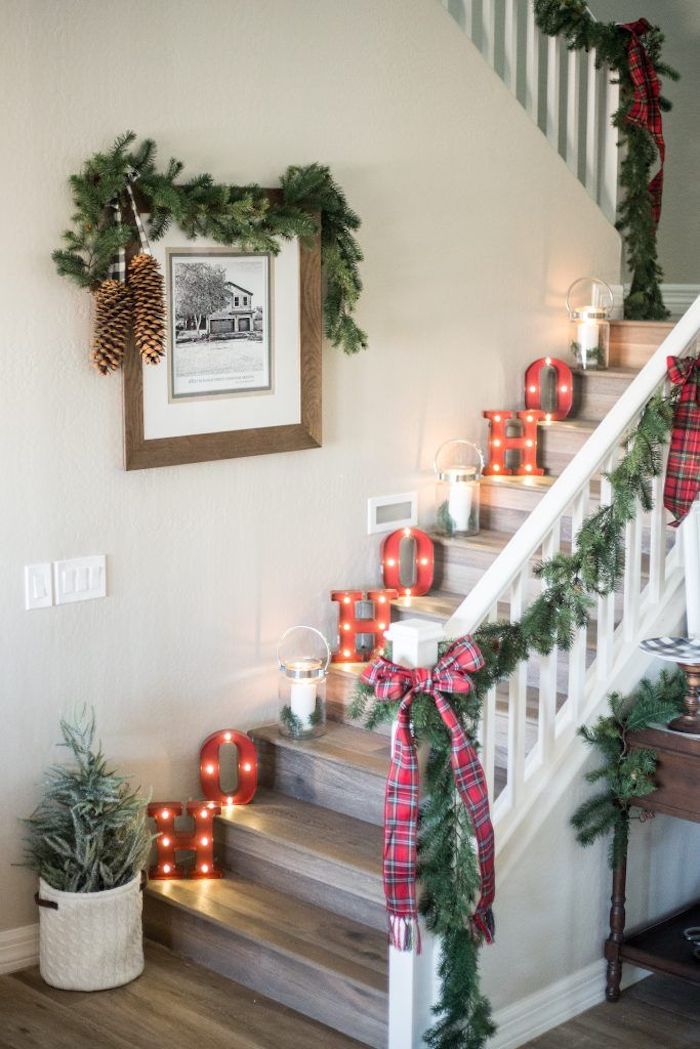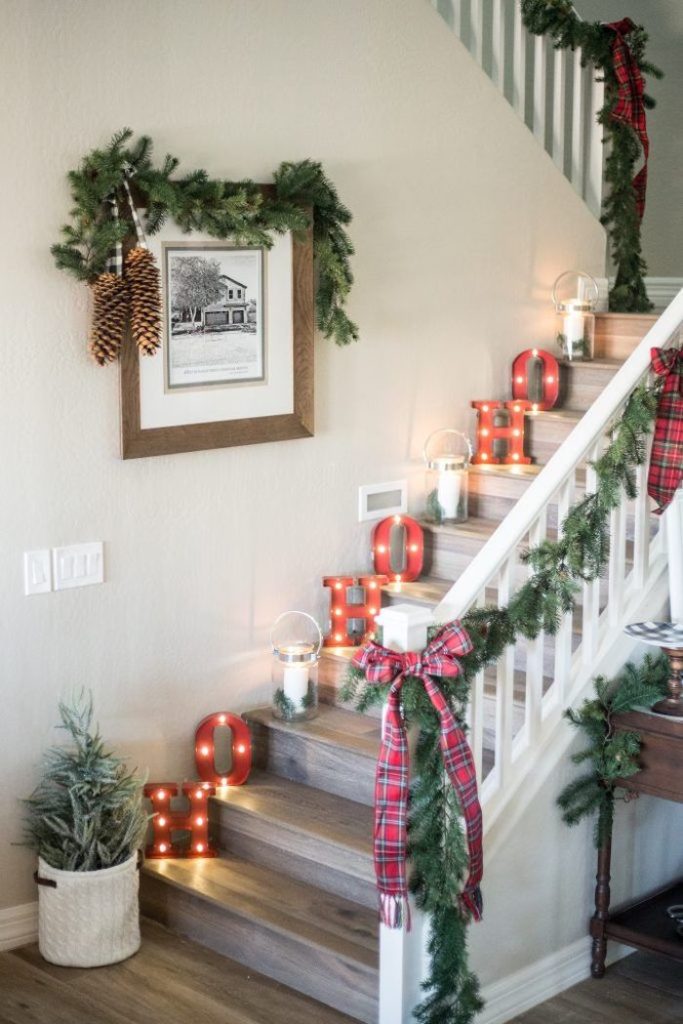 2. Wreath and Ribbon Decor
Wreaths and ribbons can never go wrong. If you have lesser time in hand to decorate your home, this might just be the perfect decor. Simply tie ribbons (preferably red, keeping with the Christmas spirit) along the staircase and add wreaths at regular intervals. You can also ask your children to help you in doing this.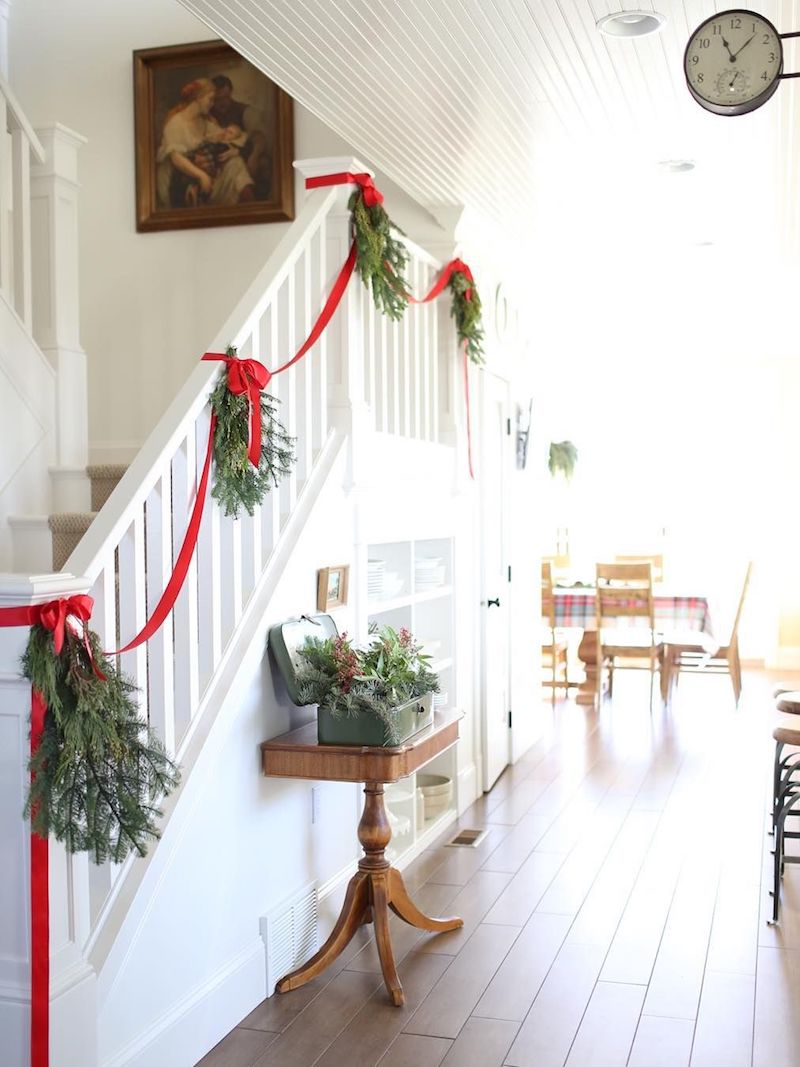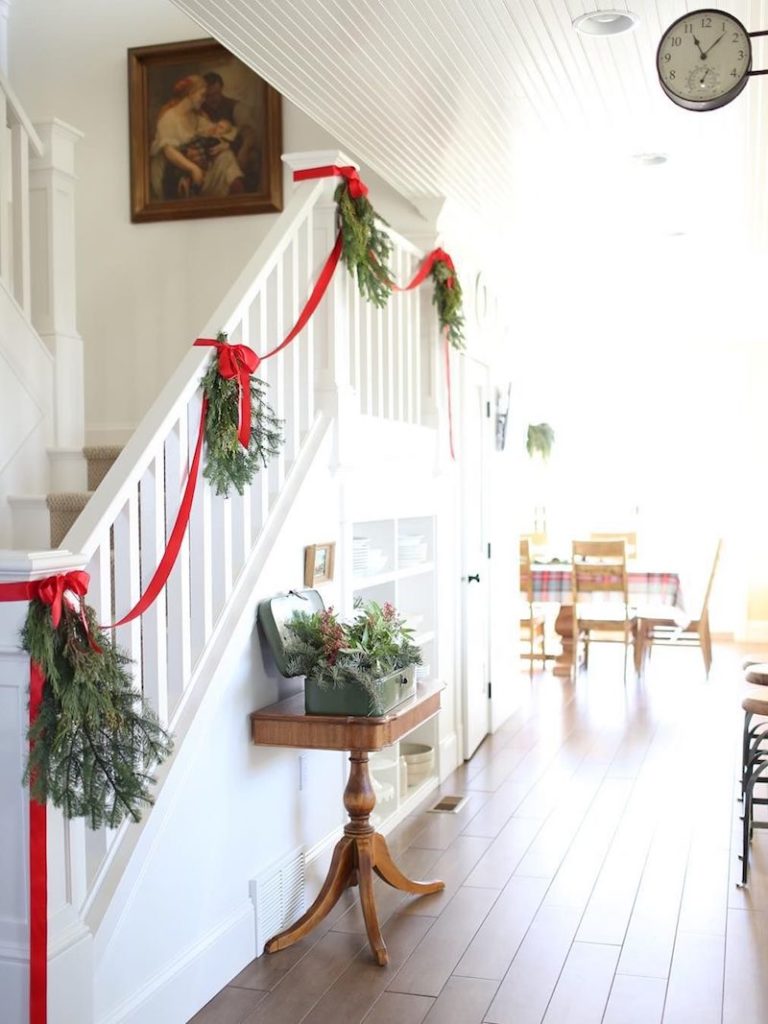 3. Pompom Stair Garlands
If you want to jazz things up and still keep it minimal, this decor is just for you. However, this will work better if you have a white staircase. Tie green leafy garlands along the staircase. The garland should be bereft of any other color. Once you're done doing this, add white pompom garland alongside the green one, and you shall be good to go. Make sure the green garland is thick in order to bring in the best effect.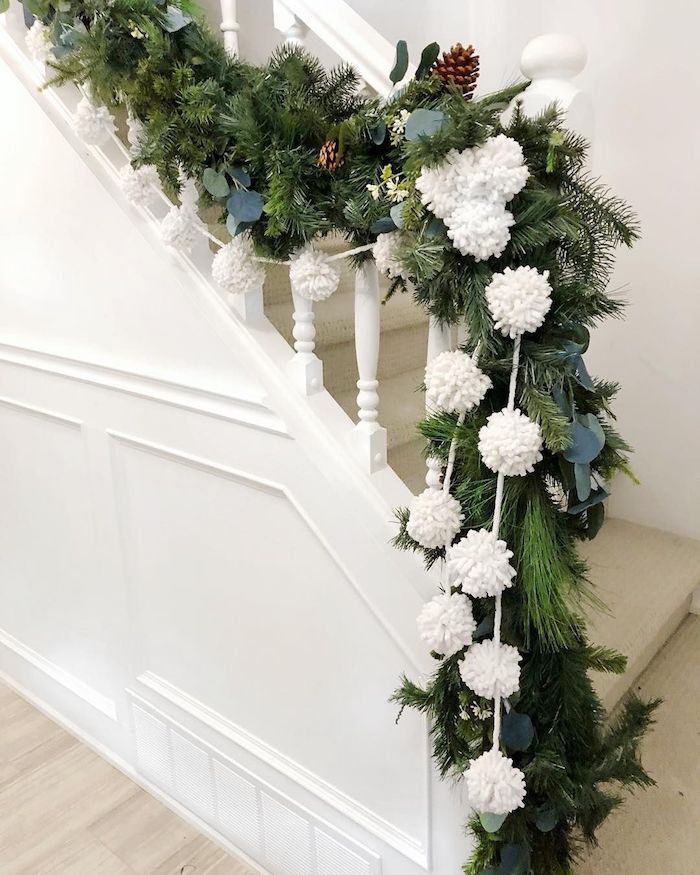 4. Christmas Lyrics on the Back of Stairs
What is Christmas without Christmas carols? We're sure you have a favorite carol as well. If you want to go minimal and really unique, you can get the lyrics written on the stairs. For this, get the lyrics printed in different fonts, and paste them on the height of the stairs. Make sure to get your measurements right, and the deal is yours. Keep the other stair decorations to a bare minimum for the maximum effect.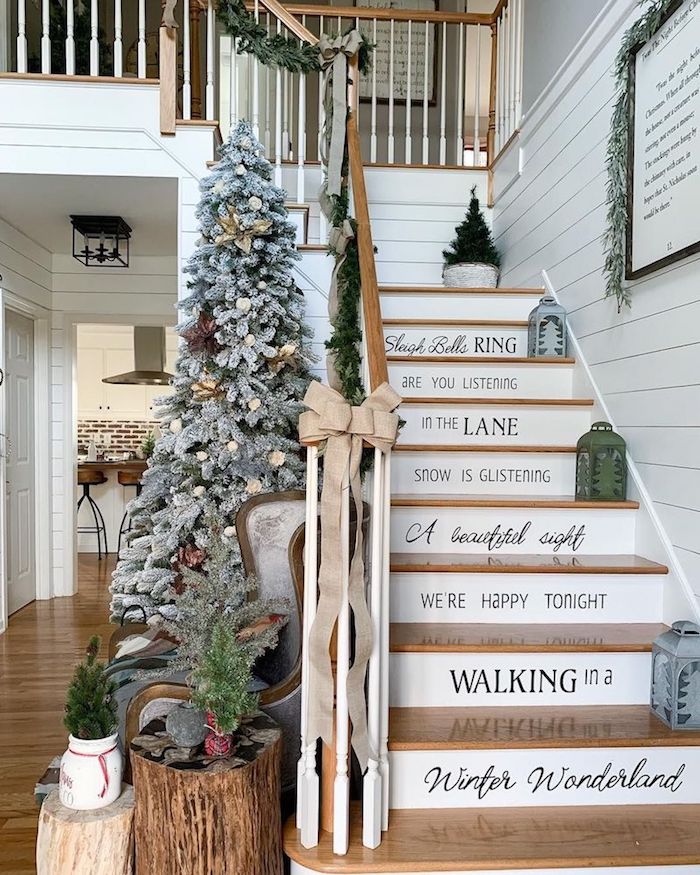 5. Snowflake Cutouts for the Wall
If you don't want the stairs or the staircase to be too busy, you can simply decorate the wall along the staircase with paper cutouts. You can use whatever cutouts you like, but our favorite remains the good old' snowflake cutouts. Bring your children in to help you with the cutouts, and paste it on the walls. For the stairs, keep it bare minimum with thick leafy garlands or simple ribbons in order to garner the maximum attention towards the snowflakes.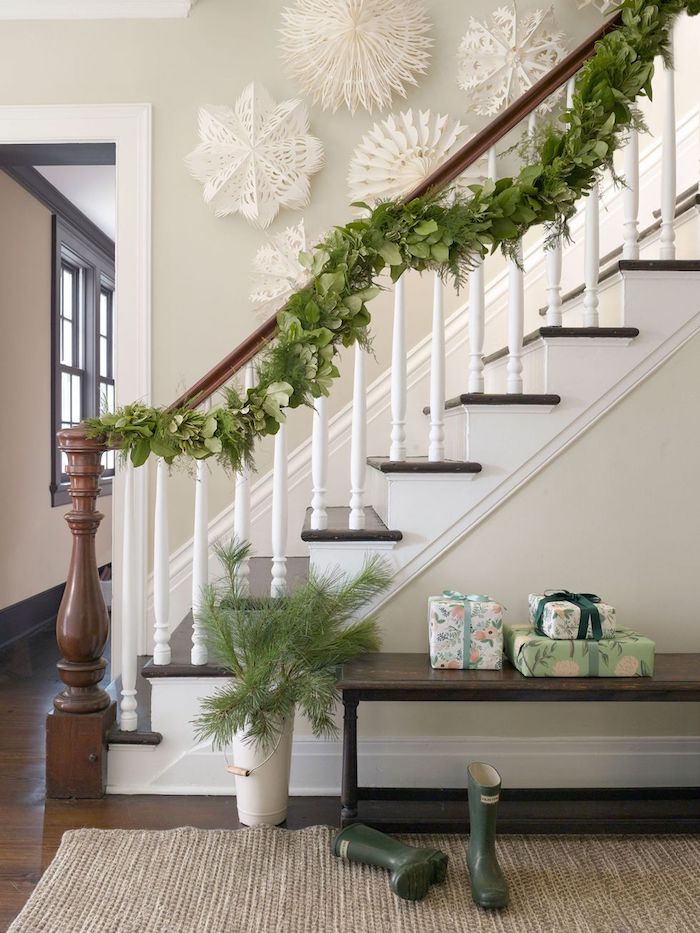 6. Let the Good Ol' String Lights Create Magic
If you are pressed for time or want to keep it extremely simple, decorate your entire staircase decoration with string lights or pompom lights. You can add a few lanterns on the stairs, and you should be great to go! Merry Christmas!