Wall Designs Ideas To Give Refreshing Makeover to Blank Interior
Seeking fun and creative wall decor ideas to give a refreshing makeover to your dull interior? The empty walls in a room have a lot of possibilities to revive a room and make a blank space feel like a home. If you're ready to spruce up through bare, stark walls into trendy focal points in a room, continue reading.
No matter what's your style or preference, here we'll share interesting tricks to amp up your walls while reflecting your taste and personality in a fun and stylish way. Whether you are a nature enthusiast, art collector, or book lover, you can easily customize your surrounding space with interesting things you adore.
Have a look at these Wall Designs ideas that will certainly give a unique style statement to your living space.
1. Pick a Large-Scale Art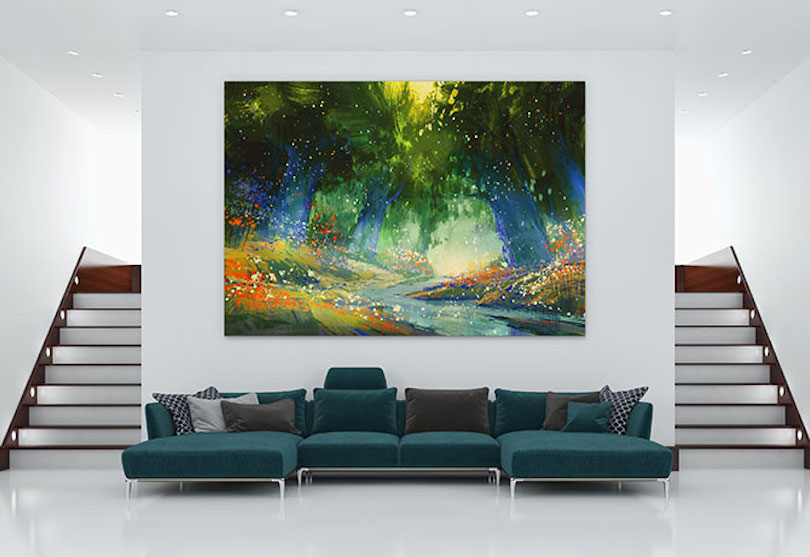 You may choose an over-sized photograph or painting to draw the attention of the viewers while setting the tone of a small space. You can pick a simple black and white photograph or painting for a minimalist room or a vibrant coloured abstract piece to add colour to the blank walls.
2. Create a Gallery Wall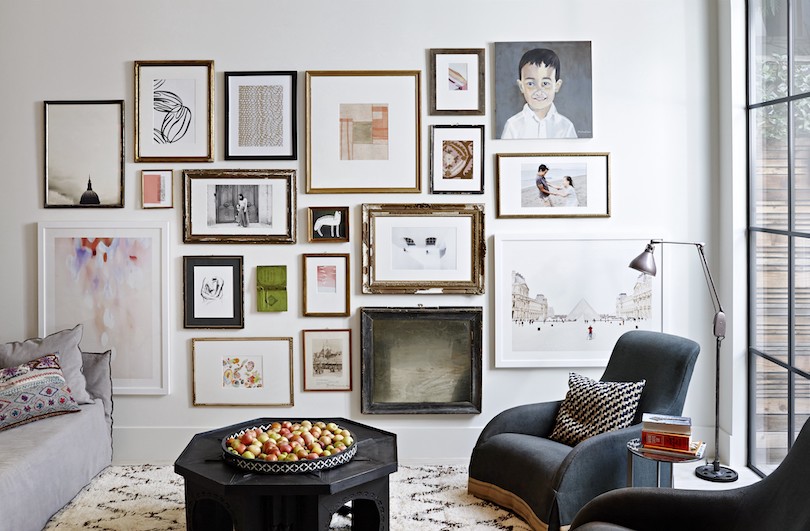 Want to add a personalized touch to your modern home? Nothing can do that than a gallery wall. You can display a fun collection of your photographs or art pieces, or simply add wall hangings to create a stylish gallery wall. It is best to opt for cohesive, simple frames to bring an array of ornate variations for mixing things up in your home. Another pro tip is that you may even extend the gallery wall up to the ceiling for creating the illusion of a larger space.
3. Create an Accent Wall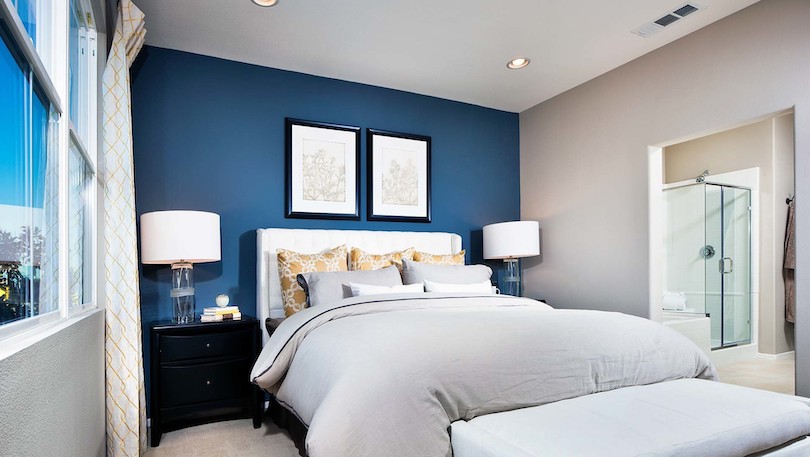 Besides adding decor elements to the walls, you may consider decorating a wall itself. You may use a bold and bright paint color for creating an accent wall or simply bring patterns with a stencil, wallpaper, or any other decorative paint techniques. The decorative accent wall has a huge impact in a smaller space.
4. Showcase Fabric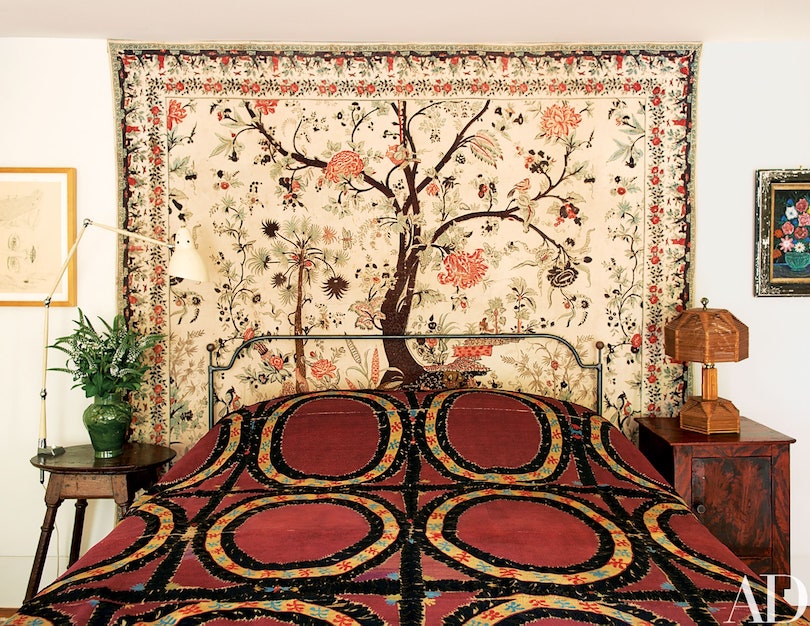 Instead of a painting or wall hanging, you may even consider adding a tapestry to add unique patterns and hues into a room. It also adds subtle softness to a given space. You may consider framing old scarves or other beautiful textiles to create a stunning fabric wall decor elements.
5. Hang Mirrors on Walls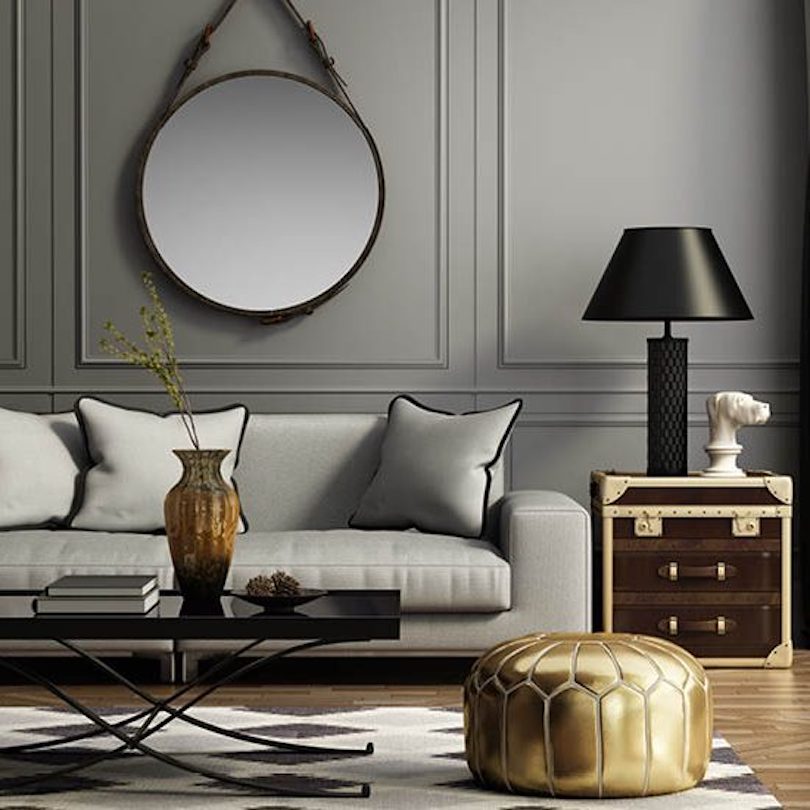 Mirrors are perfect for reflecting light and making a small space appear bigger and brighter. It's best to hang an oversized mirror or display various small mirrors on a wall to add a stunning style statement to the walls.
6. Paint a Wall Mural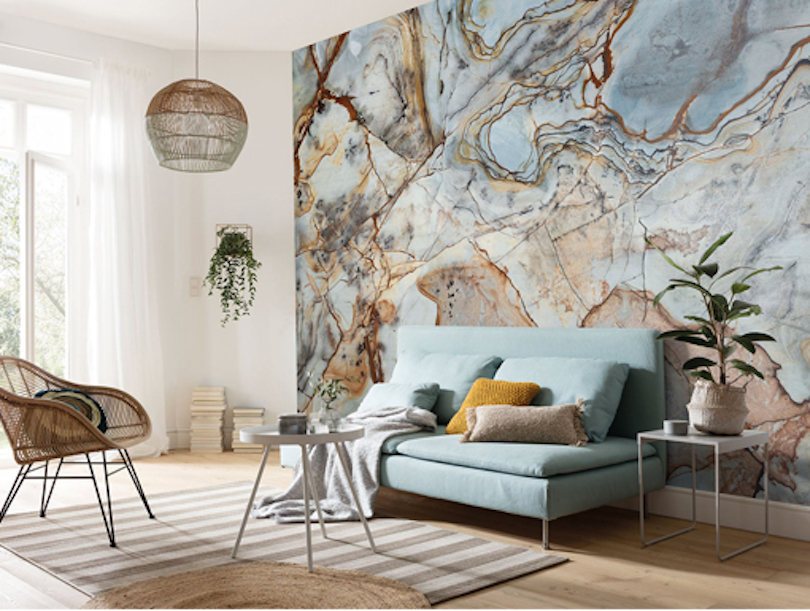 With a gorgeous mural, you may instantly get transported to another place in your fantasy. Be it a hand-painted one or you choose a wall covering, a striking motif will have a striking impact on your walls for sure.
7. Install Shelves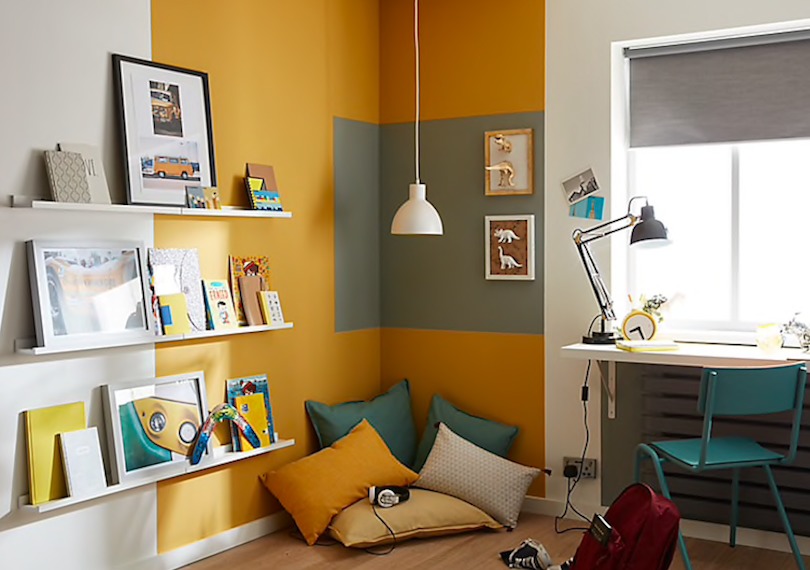 If you feel that your floor space is running out of bookshelves, you may consider adding floating shelves to display books, decor pieces, or other small sculptures. This way your walls will also look a bit filled and decorative without putting any extra effort.
8. Hang Plates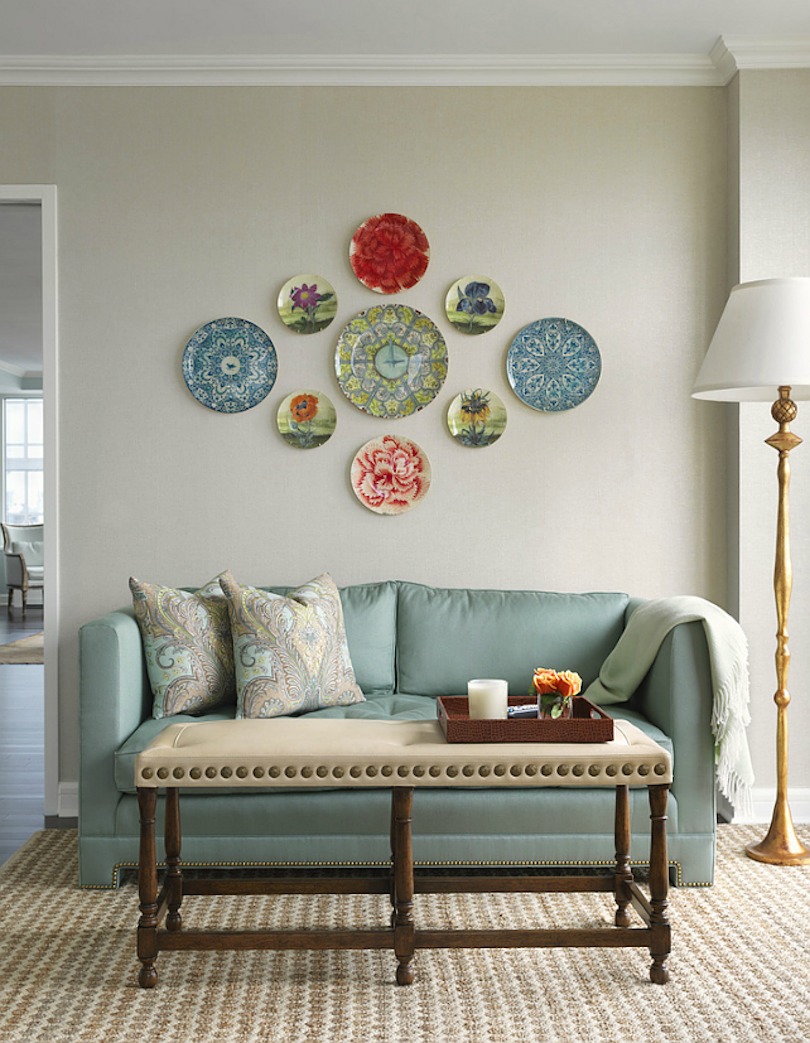 Instead of hiding, you're fine china in the cabinets, why not show it off on the walls? You may use wire plate hangers to showcasing your beautiful serving platters and dishes.
9. Add Sculptural Sconces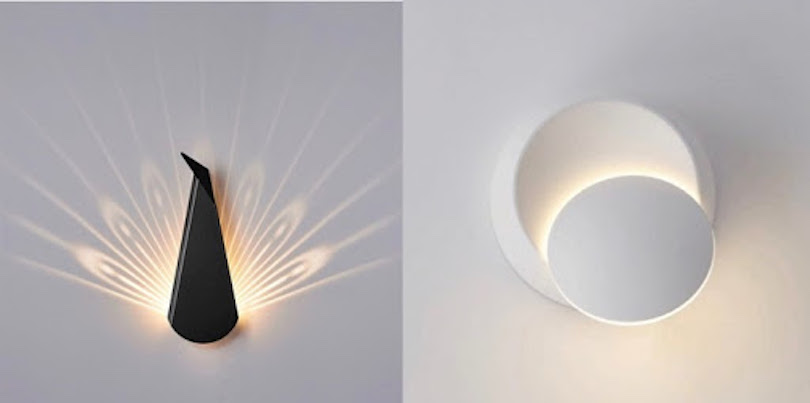 Sconces are not just good for extra lighting effects but can also enhance the look for your entire room. You may pick an eye-catching sconce that not just brights in light but also serves as a sculptural piece.
10. Bring In Plants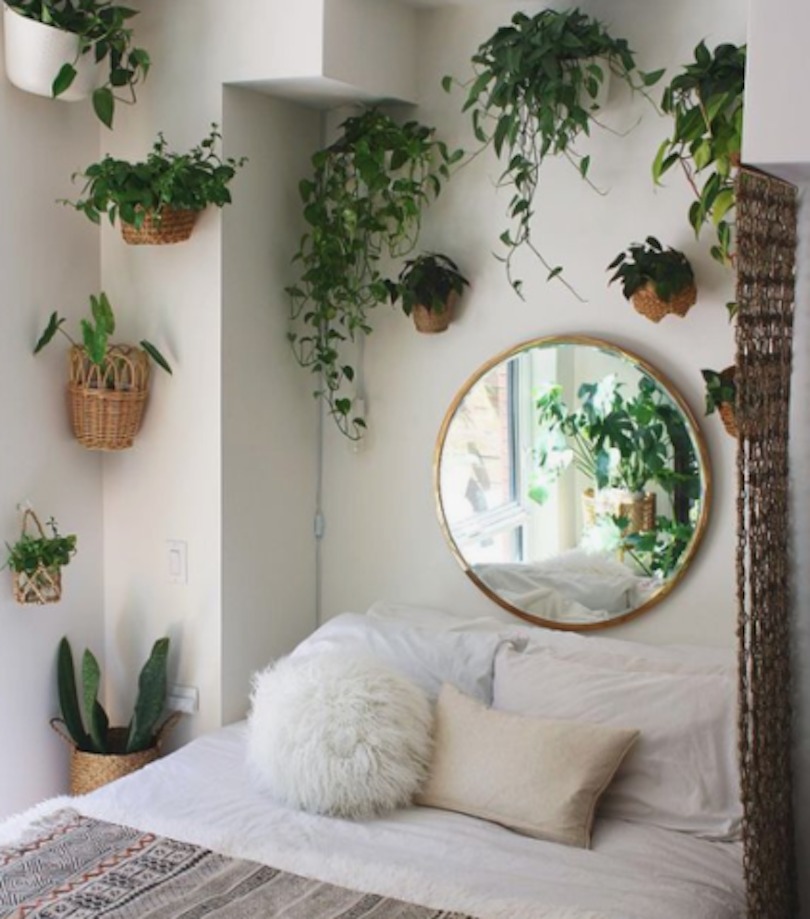 With plants hanging on the walls, you can add a lively feel to your living room or bedroom without much hassle. You may go for wall-mounted planters or hanging ones for adding a touch of nature to your interior.
11. Add Texture With a Weaving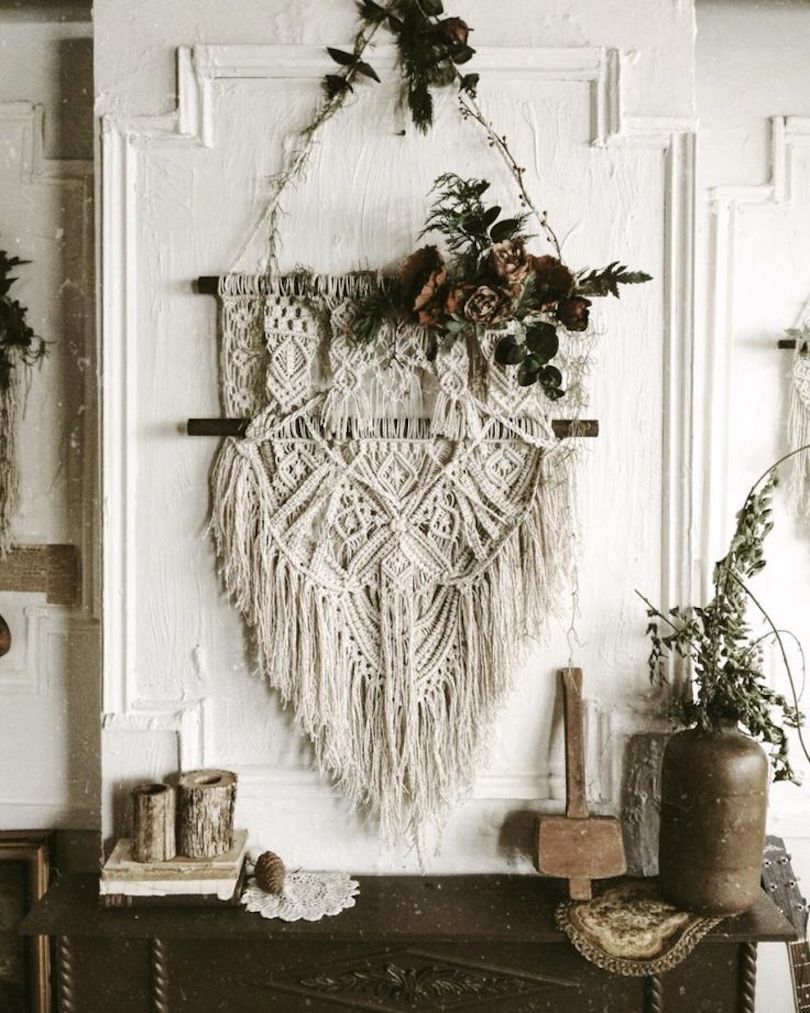 Remember '70s macramé wall hangings? They have made a huge comeback in the past few years. You can spruce up your home using textures weaves while adding warm and inviting touch to your living space. You can even DIY these wall hangings or simply buy them online.
12. Add Removable Wall Art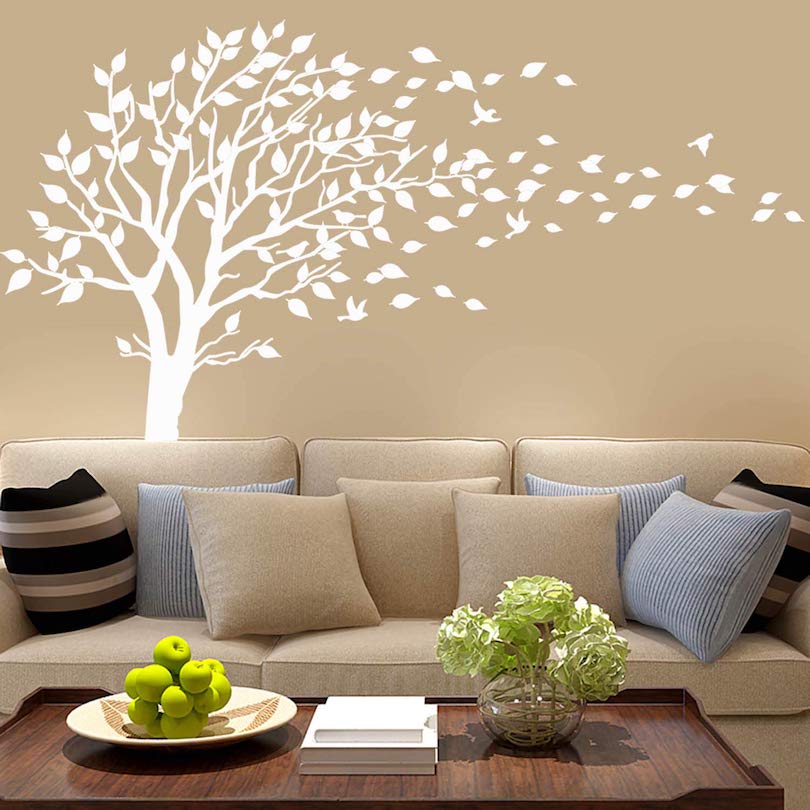 You may look for a stunning collection of removable wall art pieces online. These removable wall art pieces have a luxurious matte finish and can add unique style to your living space. The adhesive murals are also easy to remove without damaging your wall paint.
13. Hang an Oversized Calendar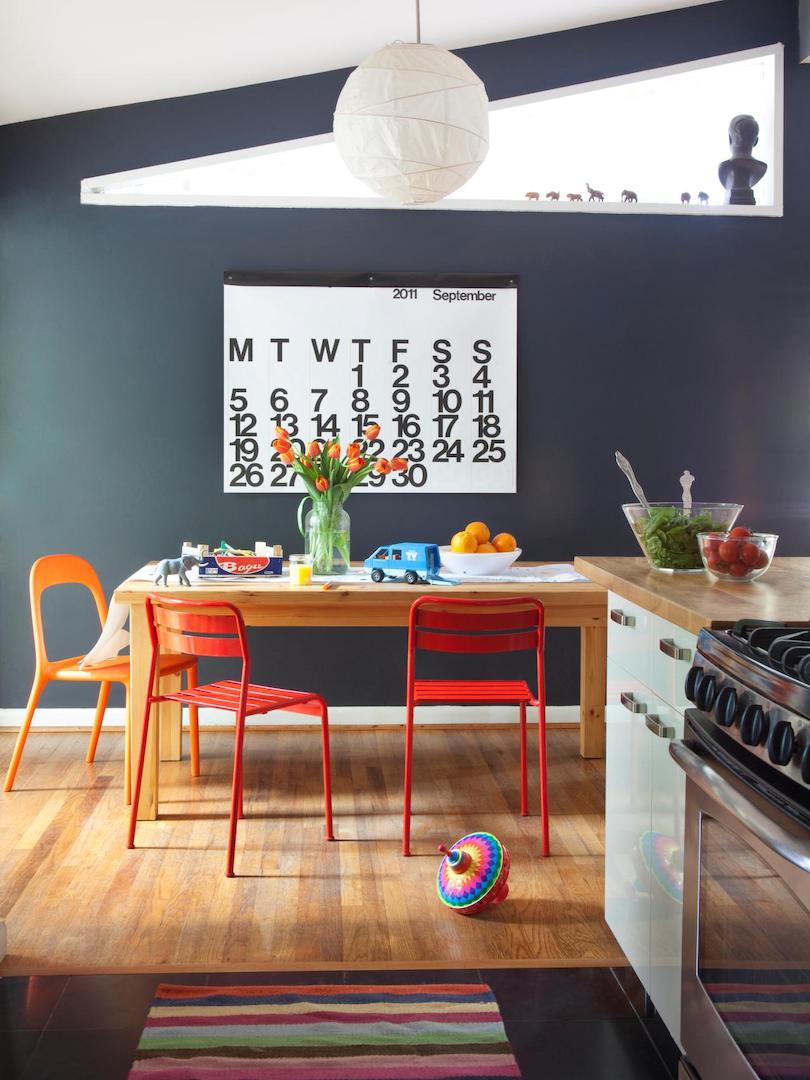 You may consider adding a huge calendar on a kitchen or office wall. This will help you keep track of the events while adding a standout element into your workspace. You may even consider adding bold and bright calendars with unique fonts for creating modern appeal into a room.
14. Add a Giant Whiteboard or Chalkboard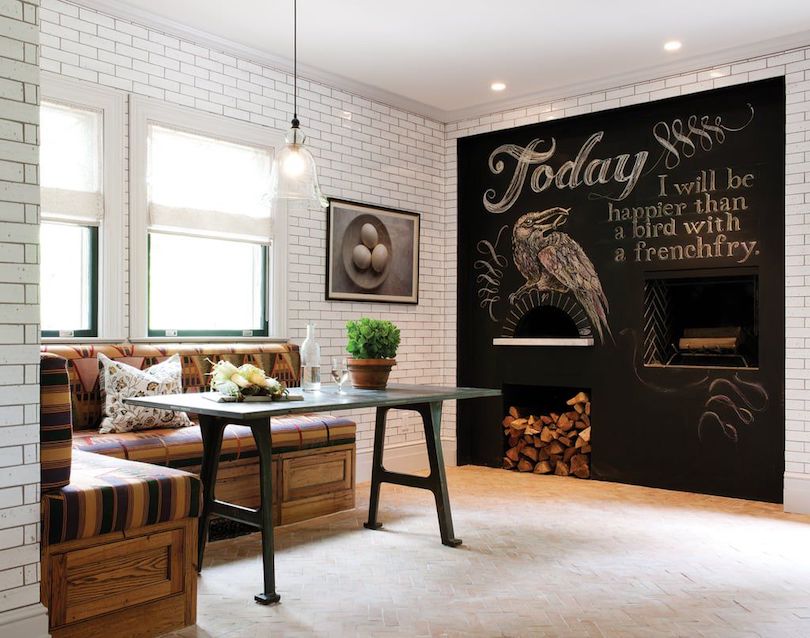 You may also consider adding a big board, as a functional addition to a playroom, office, or even kitchen. A whiteboard or chalkboard can give rust or modern flair to any room. On may even think of taking it to another level by painting the entire wall into a writeable surface.
15. Create a Basket Wall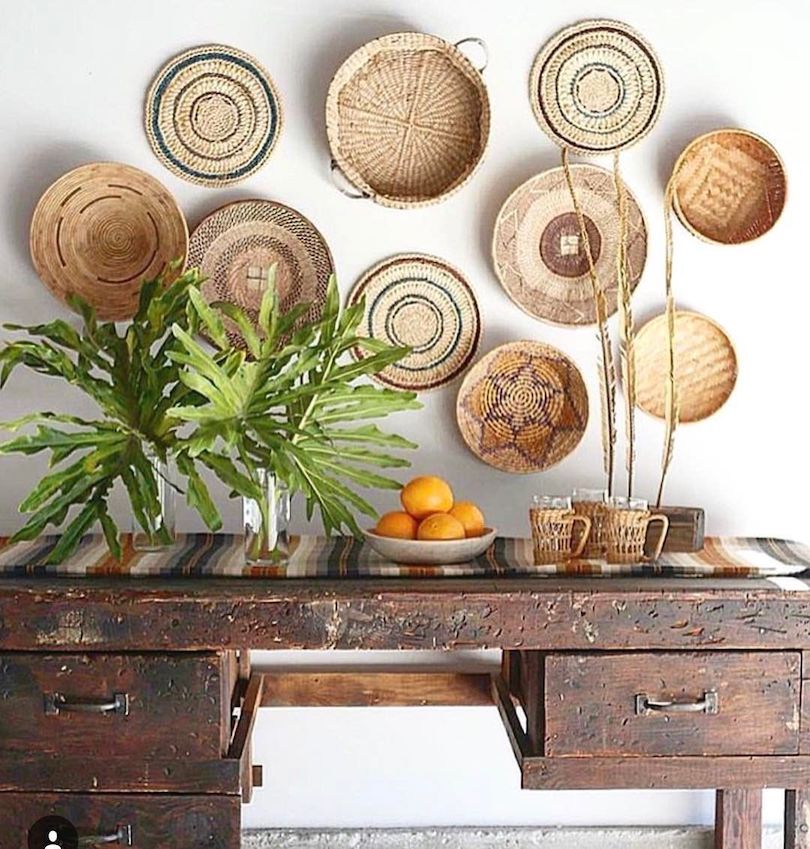 Have you ever consider adding baskets as a wall decor idea? If not, do try it this time. You can add sleek and stylishly weaved baskets onto the walls of your home. You may even choose them in neutral or colourful shades to liven up the interior with an assortment of baskets in various textures and sizes.
16. Hang a Personalized Map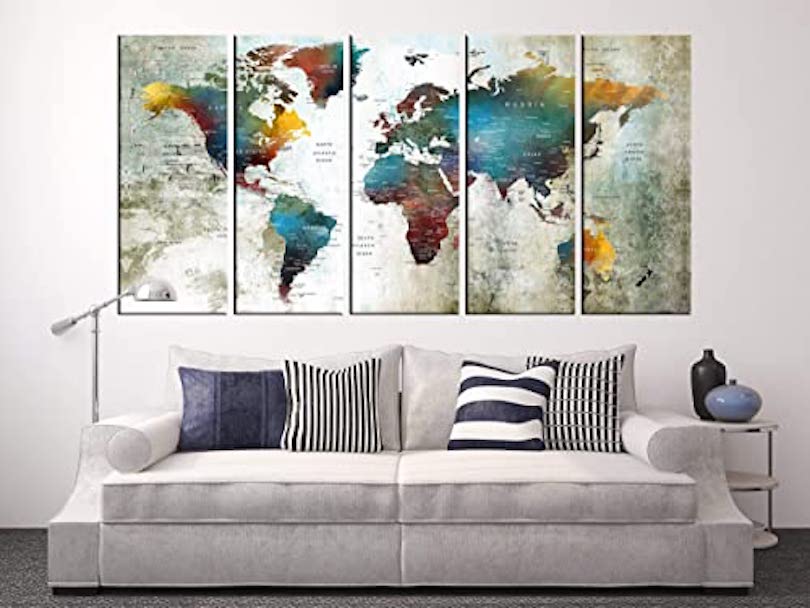 Another elegant decor idea for walls is adding a large map to a room's decor. You may get your personalized city, country, state, or world map in any desired colour palette to spruce up a given space. You can even make it more personal by adding pins to the regions where you've visited or planning to visit soon.
17. Mount Your Television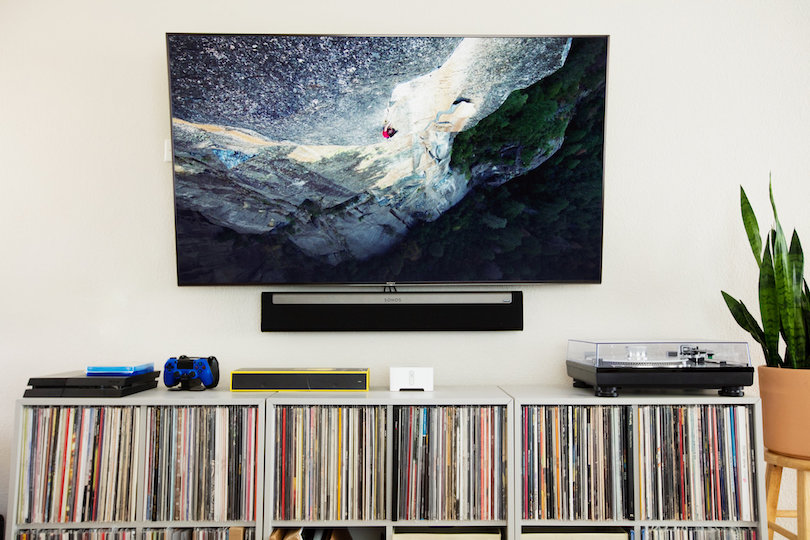 Another simple yet effective way to add a style element to your wall is by mounting a TV onto your room. You may consider adding a flat-screen TV on your wall to free up space on the top of the media cabinet. This update will effortlessly enhance the look of your entire bedroom or living room.
18. Add Shiplap Wall Paneling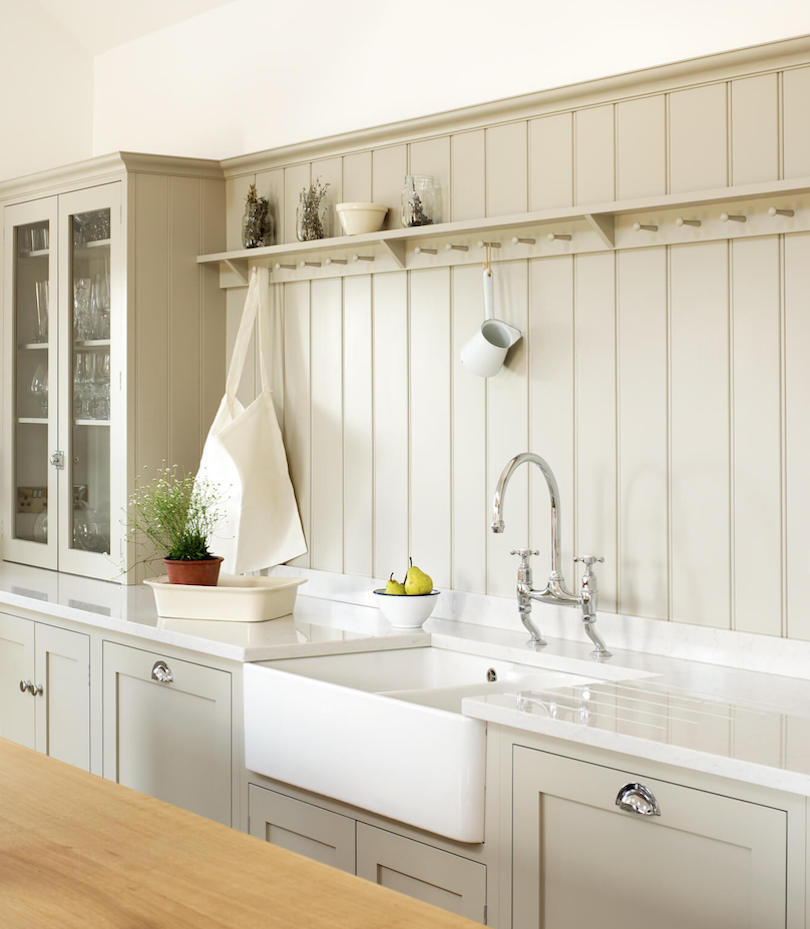 Shiplap panelling is another amazing way to infuse your room with a refreshing coastal vibe. The best thing is that it works well for any room. Be it a bedroom, dining room, entryway, or bathroom walls, you can install them for adding a refreshing feel to any given space.
19. Mount Your Bikes on the Wall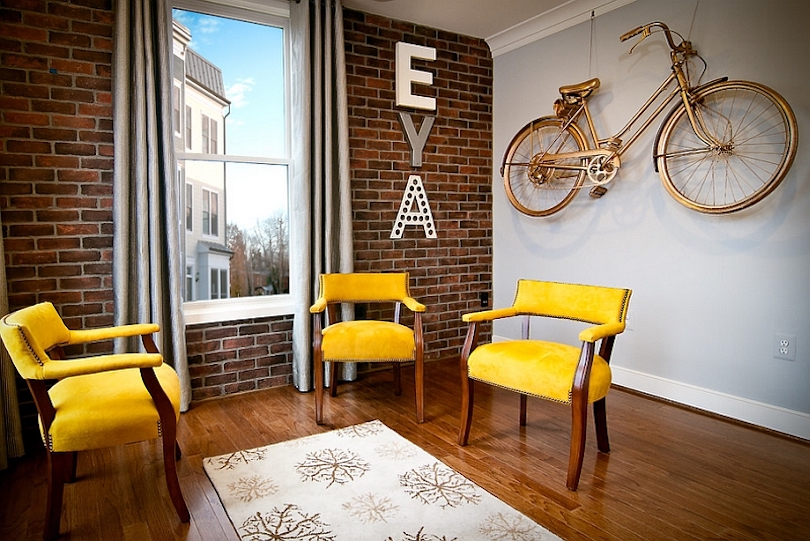 Creating a sleek and stylish wall-mounting system for hanging your bikes while giving your floor space and interior a unique focal point to transform the look of the entire blank wall. It is one of the most functional and fun ways to decorate your simple walls.
20. Use the Wall for Storage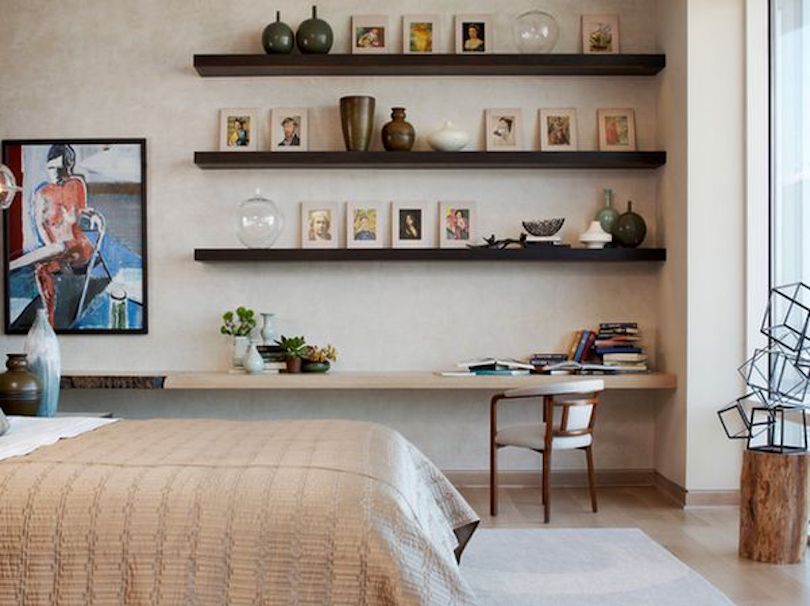 Short on closet space? Why not think of creating a striking yet practical looking display? You can install hooks or pegboard or floating shelves for hanging your coats, hats, scarves, etc. on your bedroom or entryway wall.
Using these simple, creative, and practical wall decor ideas, you can add an exquisite touch into your living space without putting in too much effort. Which one of these ideas would you like to try in your home interior? Do share with us in the comment section below.