Collywood House Nestles Right Above West Hollywood's Sunset Strip in L.A.
With expansive living space, numerous terraces, and retractable walls, this stunning Collywood House in California is likely to take your breath way. Contrived by US architecture company Olson Kundig, this amazing residence has been designed for financier Kipp Nelson.
The house nestles right above West Hollywood's Sunset Strip in L.A. the elevated perch of the house offers extensive views stretching from San Gabriel Mountains to Pacific Ocean.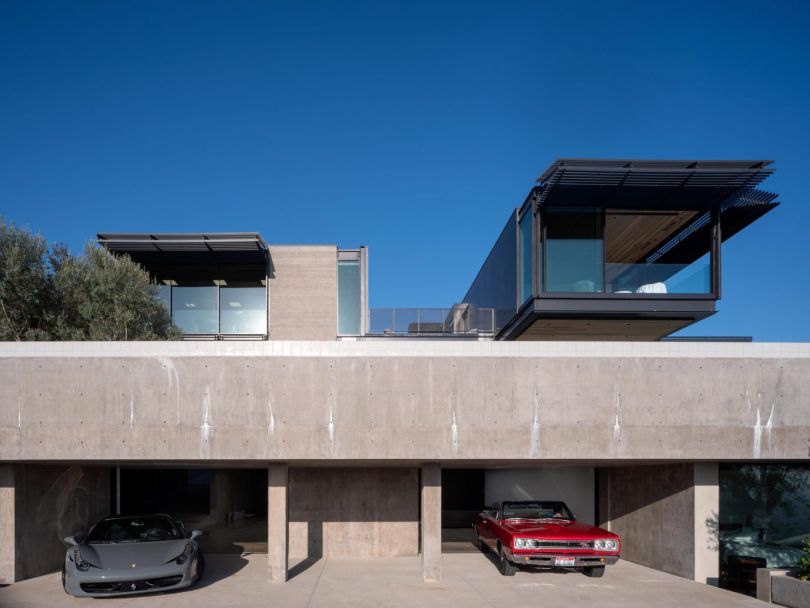 When designing the house, the architectural firm was guided by the owner to consider capturing the entire vistas into the home. That's why the architects thought of eliminating the boundaries between indoor and outdoor elements of this abode.
Since the client loves outdoor adventures, he wanted his living space to feel like an adventure in itself. The three-story dwelling, which consists of rectilinear and intersecting volumes, expands across 15,642 square feet of area.
The exterior walls have been covered with board-marked concrete along with dark metal siding, whereas the soffits contain honey-toned wood cladding. Furthermore, a bright orange front door adds a pop of color to the given area.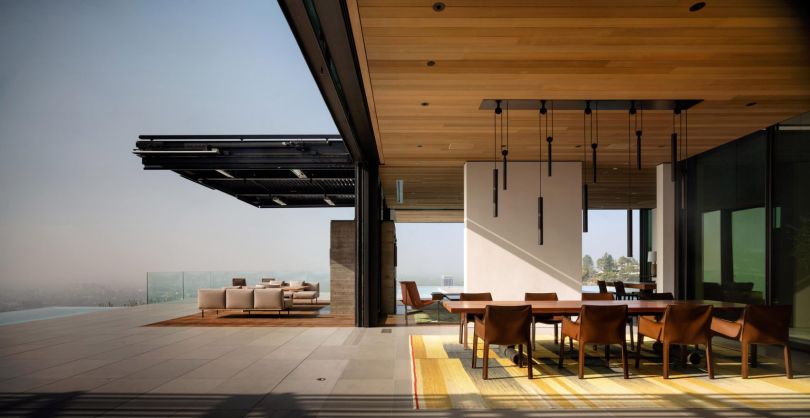 Upper level of the building cantilevers over the backyard, where you can find several patios, as well as an infinity-edge pool. The total outdoor area of the house is around 6,958 square feet.
The ground floor includes a living room, kitchen, dining area, and separate guest suite. The finishes across this floor consist of wide-plank wood flooring and black granite countertops in kitchen.
On the other hand, the upper floor includes master bedroom, high-tech gym, and den. Plus, the lower level contains a game room, auto gallery, media room, and wine cellar. All the spaces are designed brilliantly to cater to the owner;s interests and hobbies. There are also two more bedrooms outside the house for some extra guests.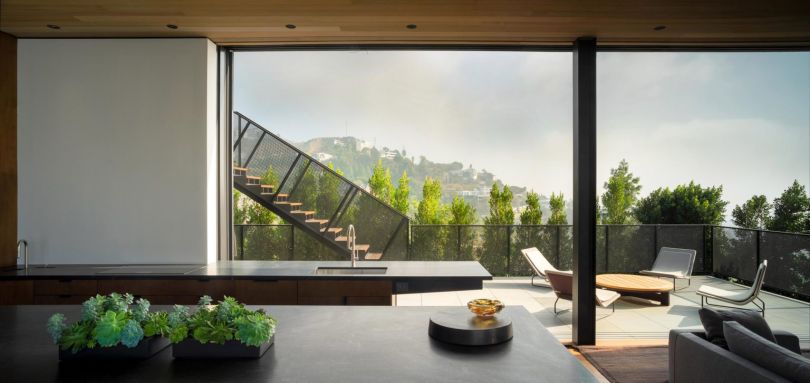 All three levels are linked by a staircase with metal-and-wood treads and guardrail system. This residence is created to adapt as per the changing needs of the inhabitants – from cozy to expansive. Moreover, the ample glazing throughout the house forms an intimate connection with the outdoors are extensive landscape.
Check out the different sections of Collywood House in the images given below.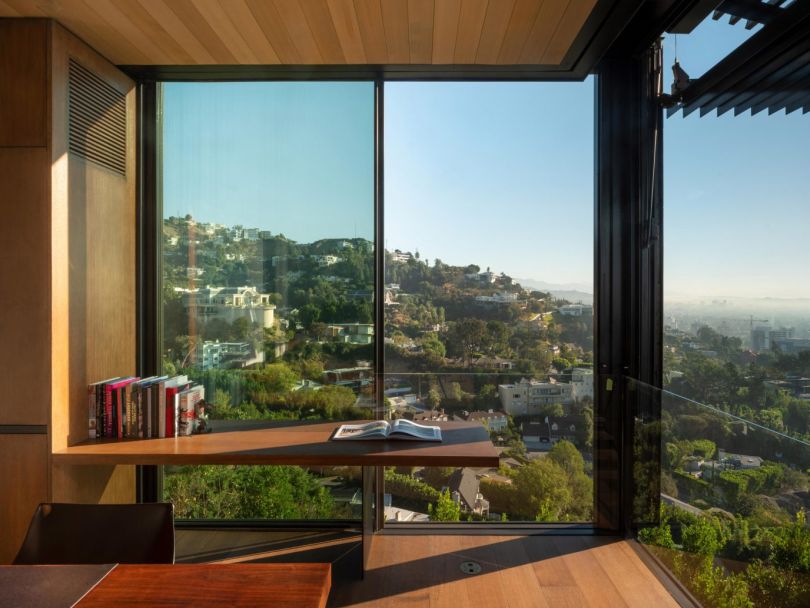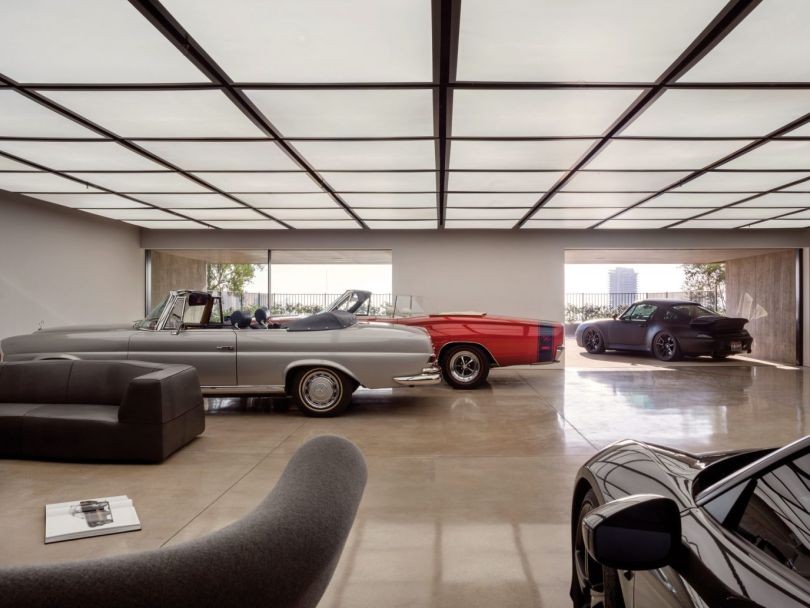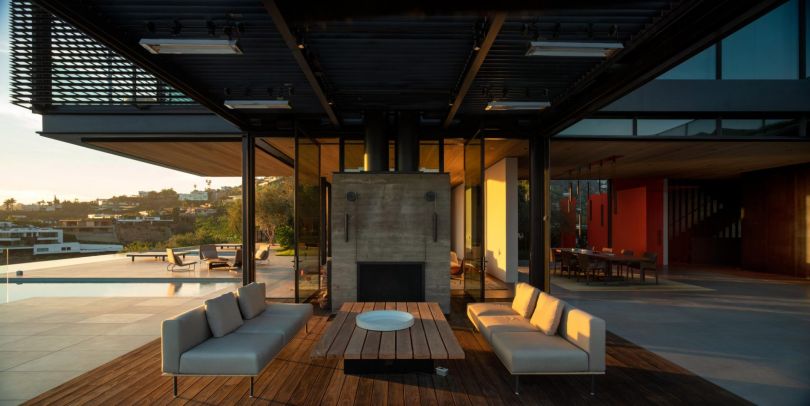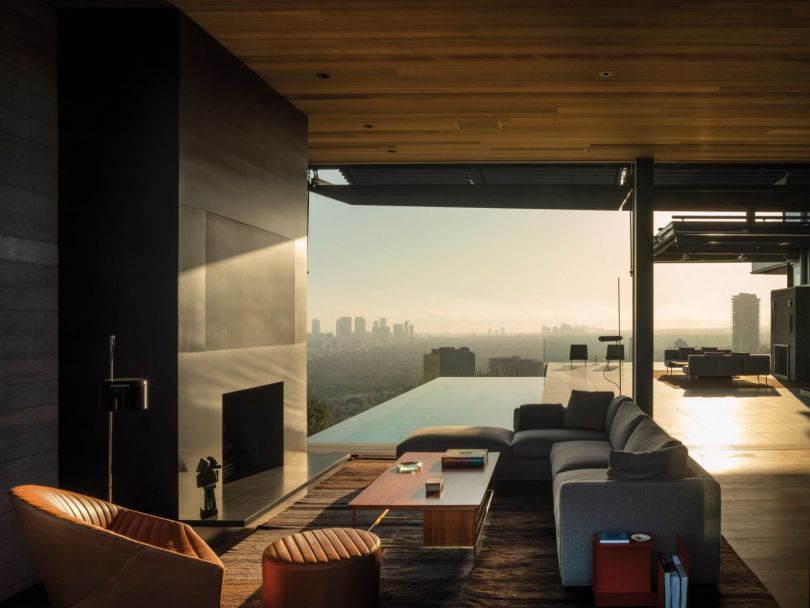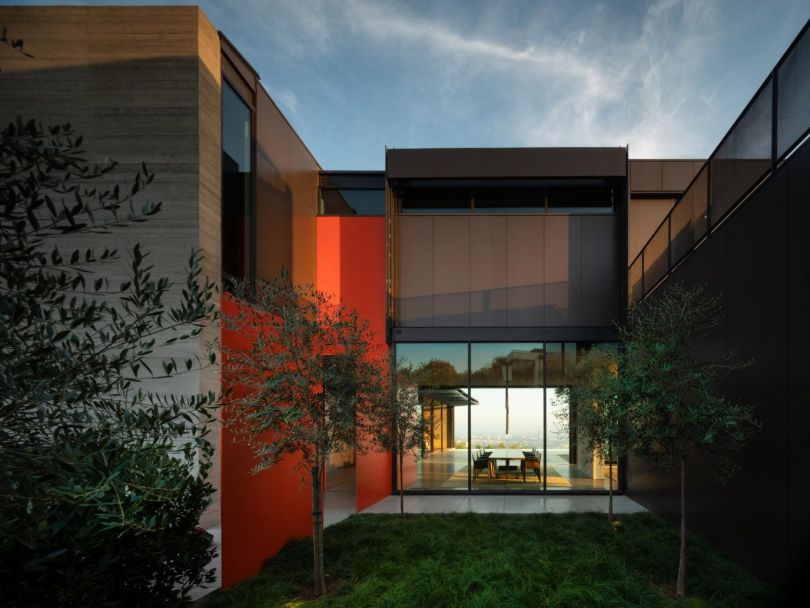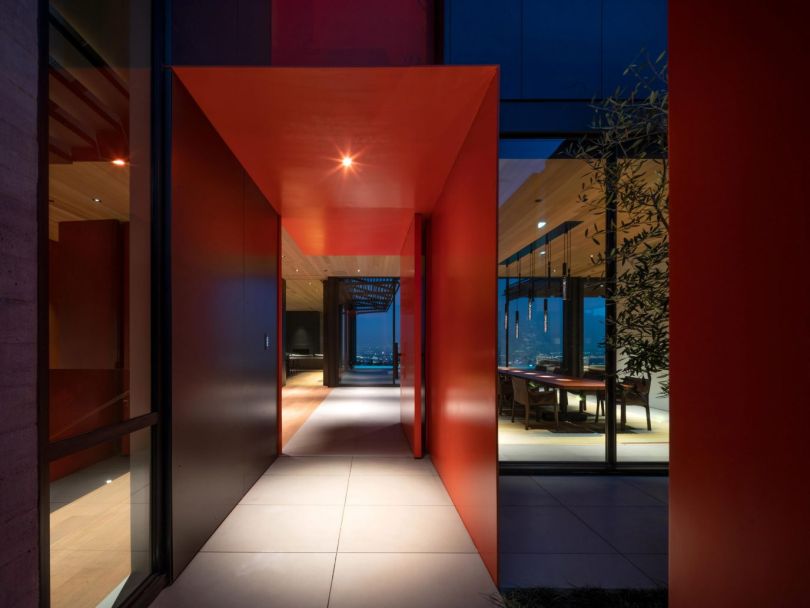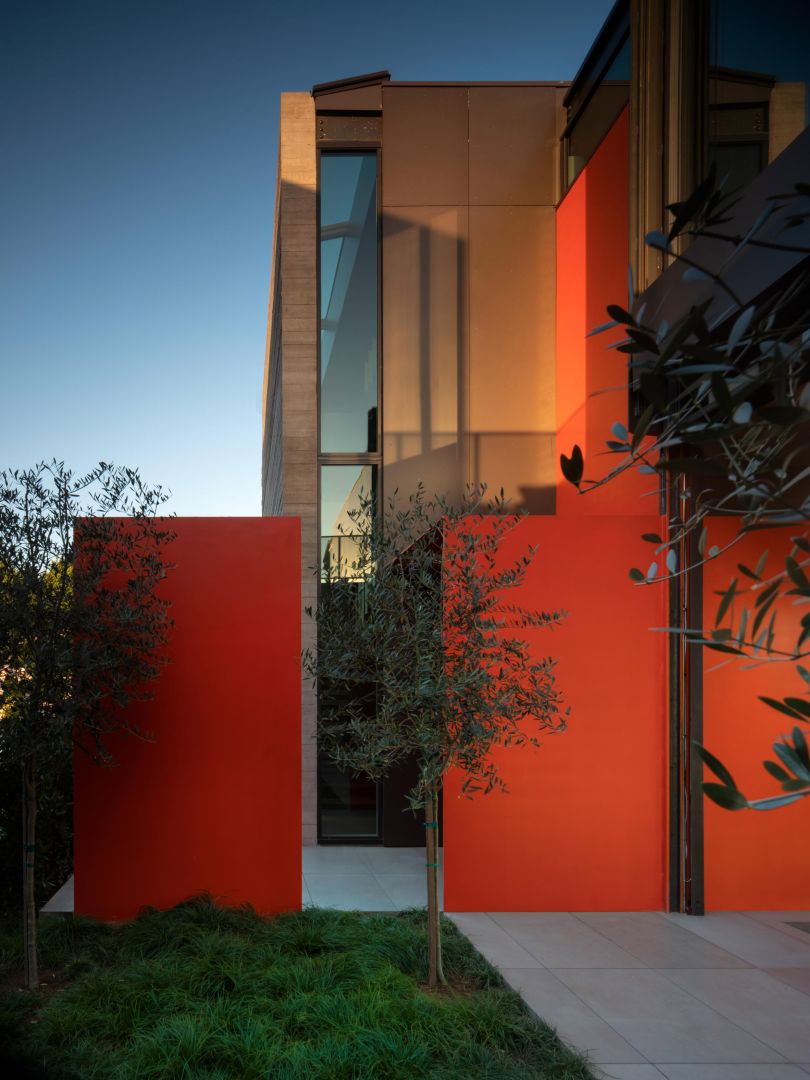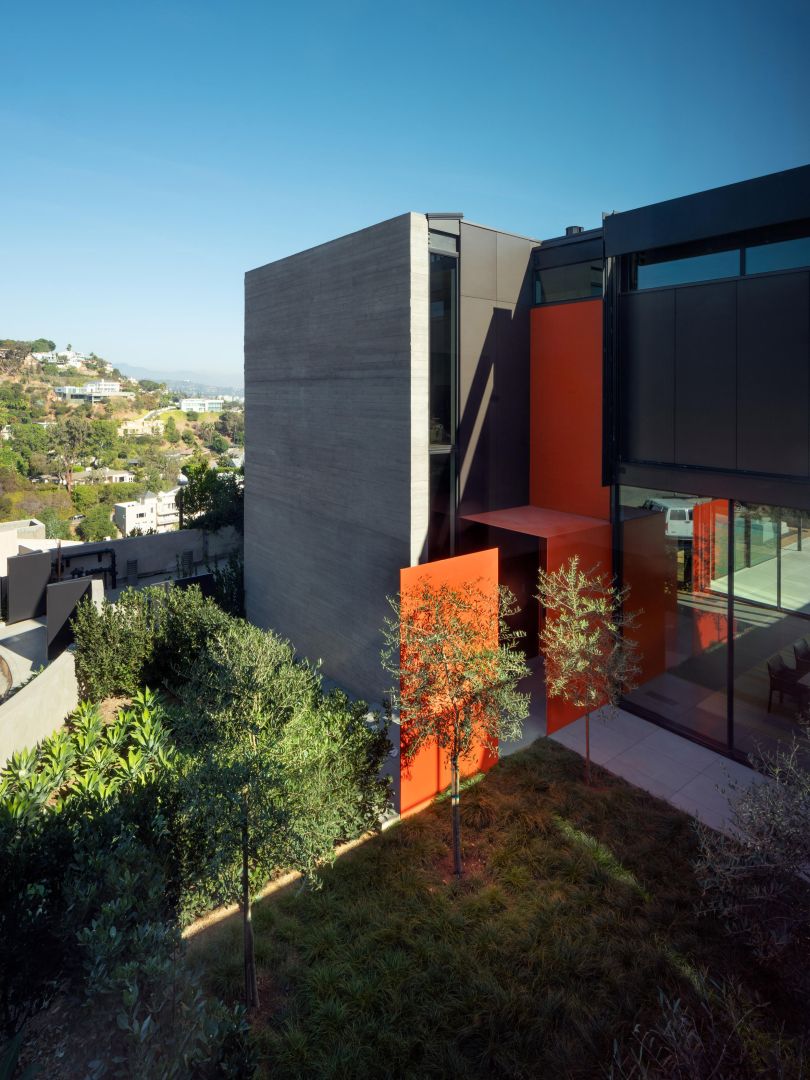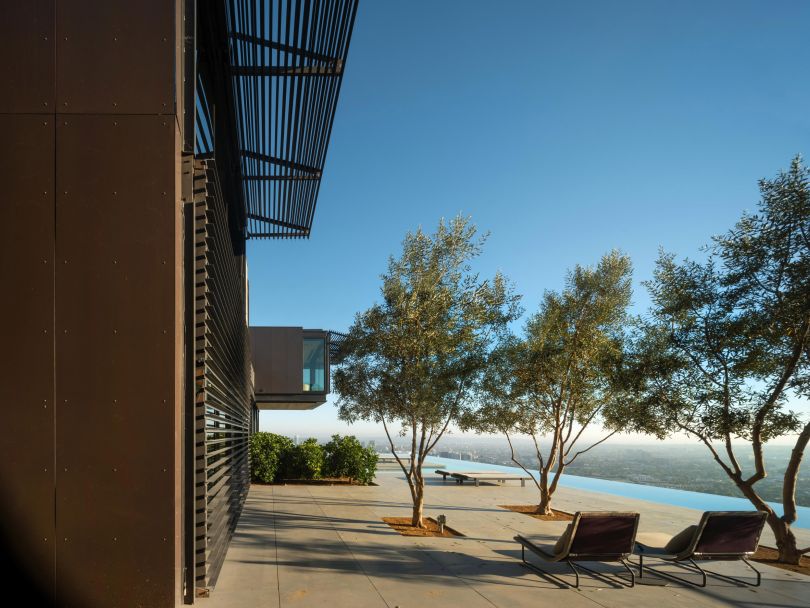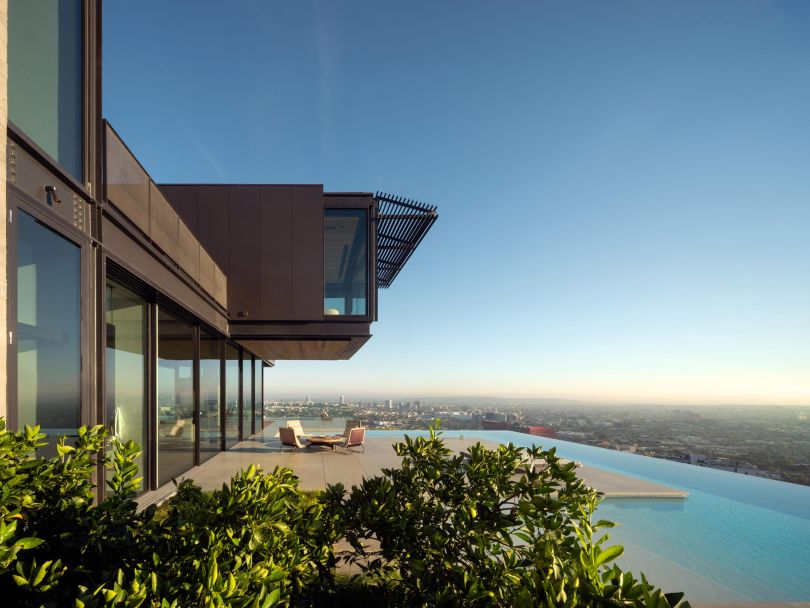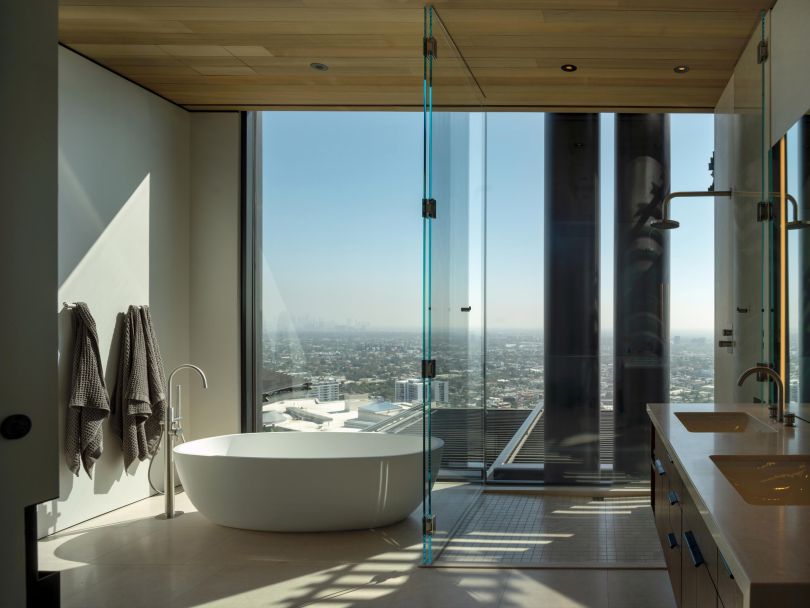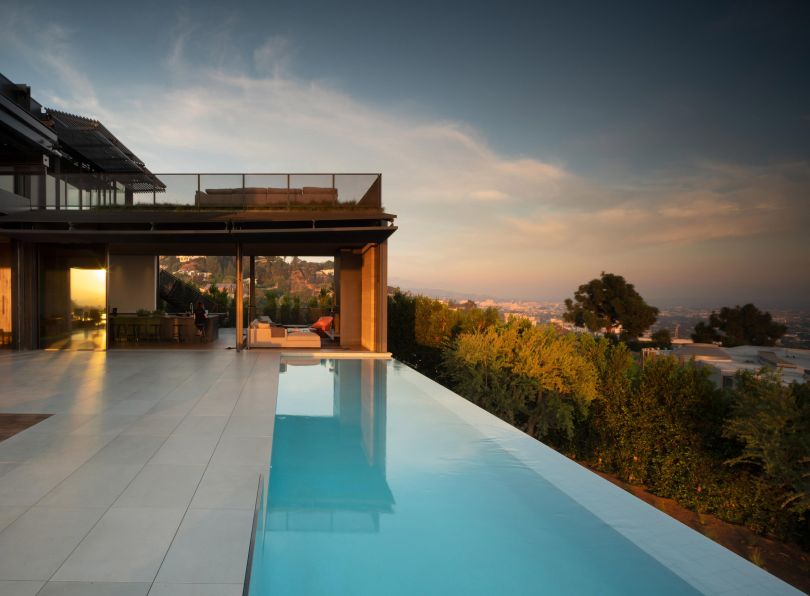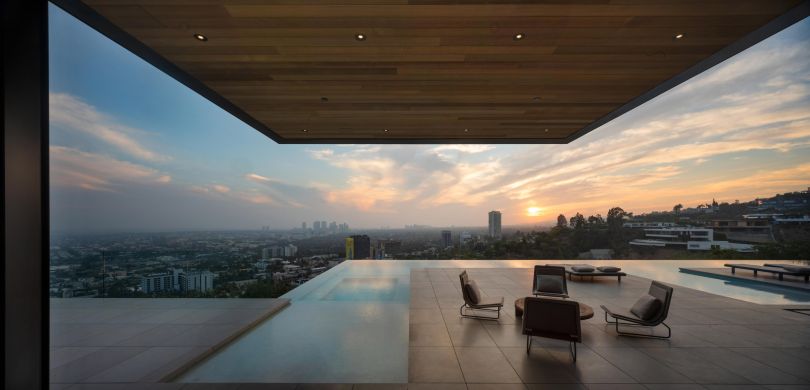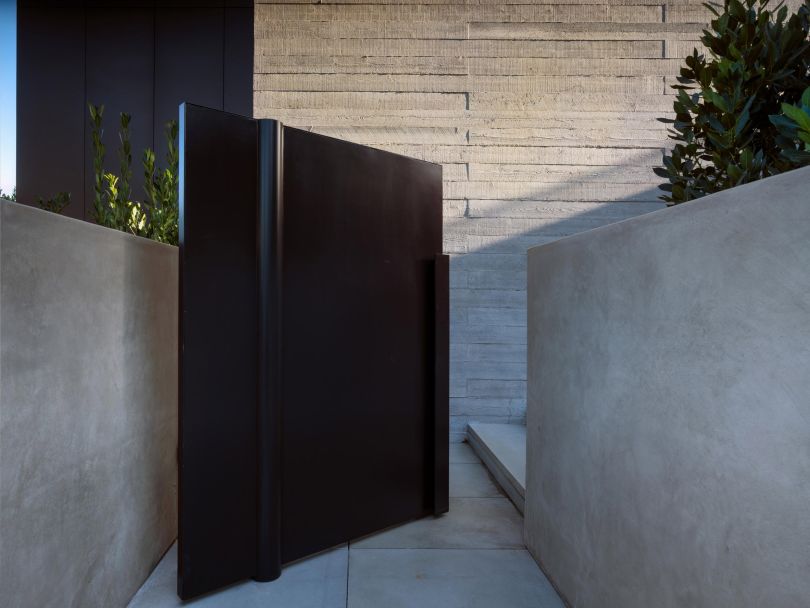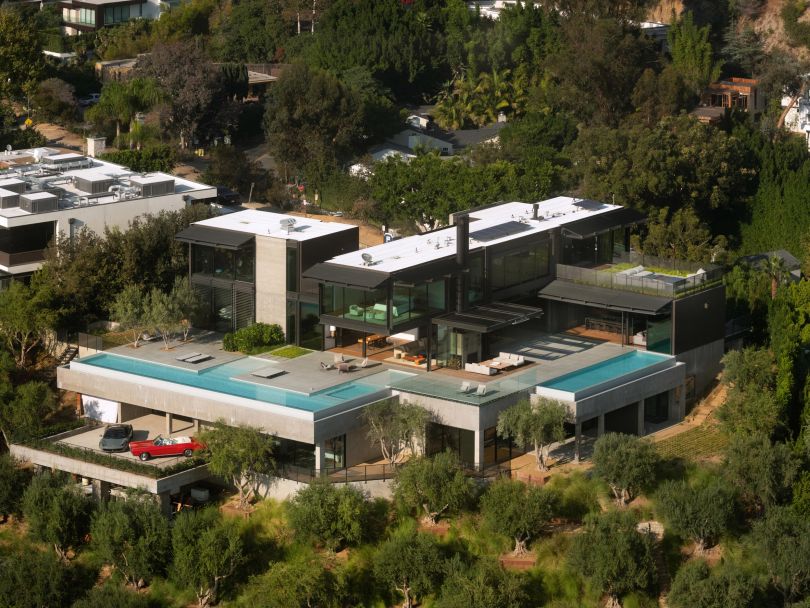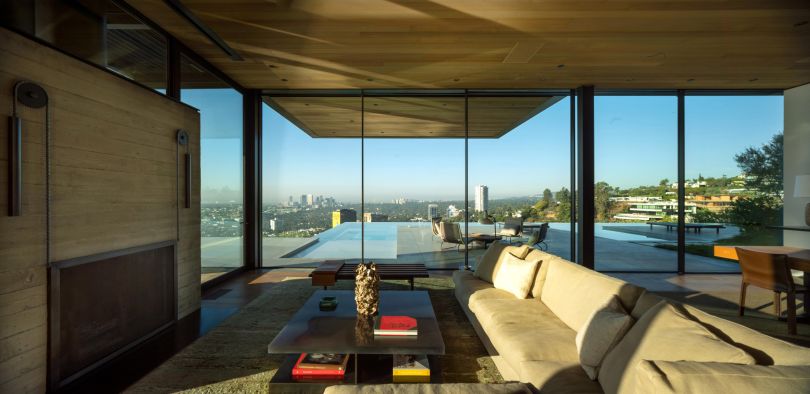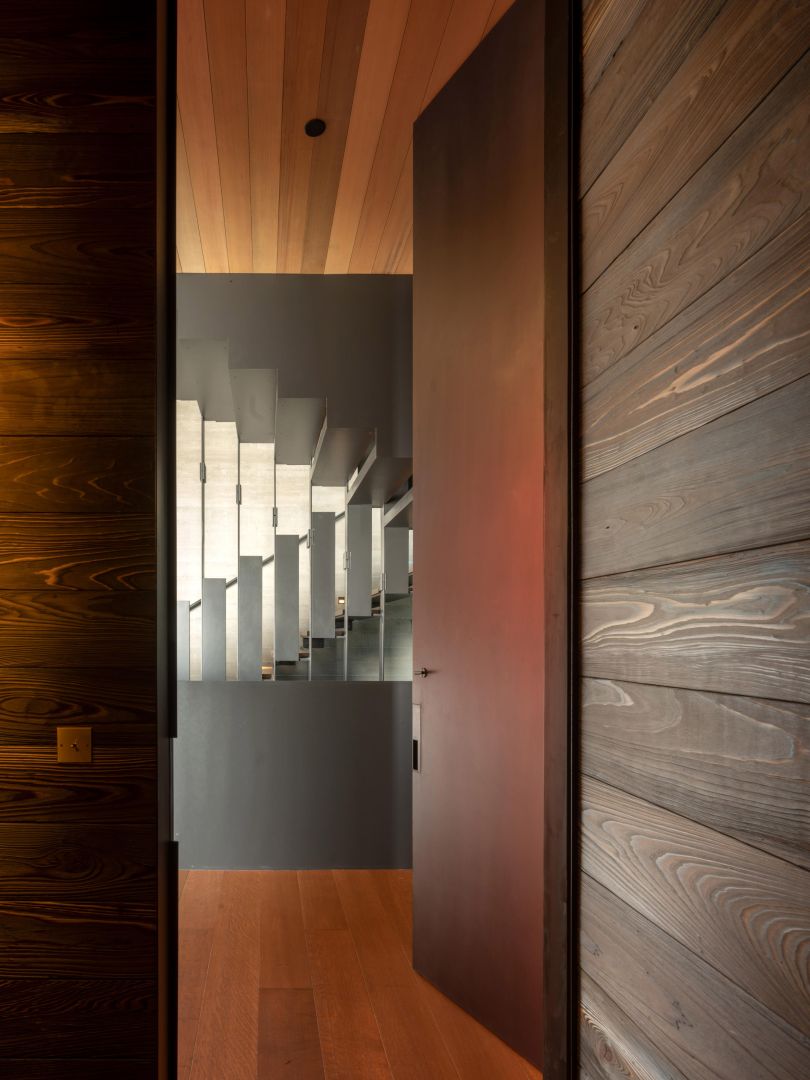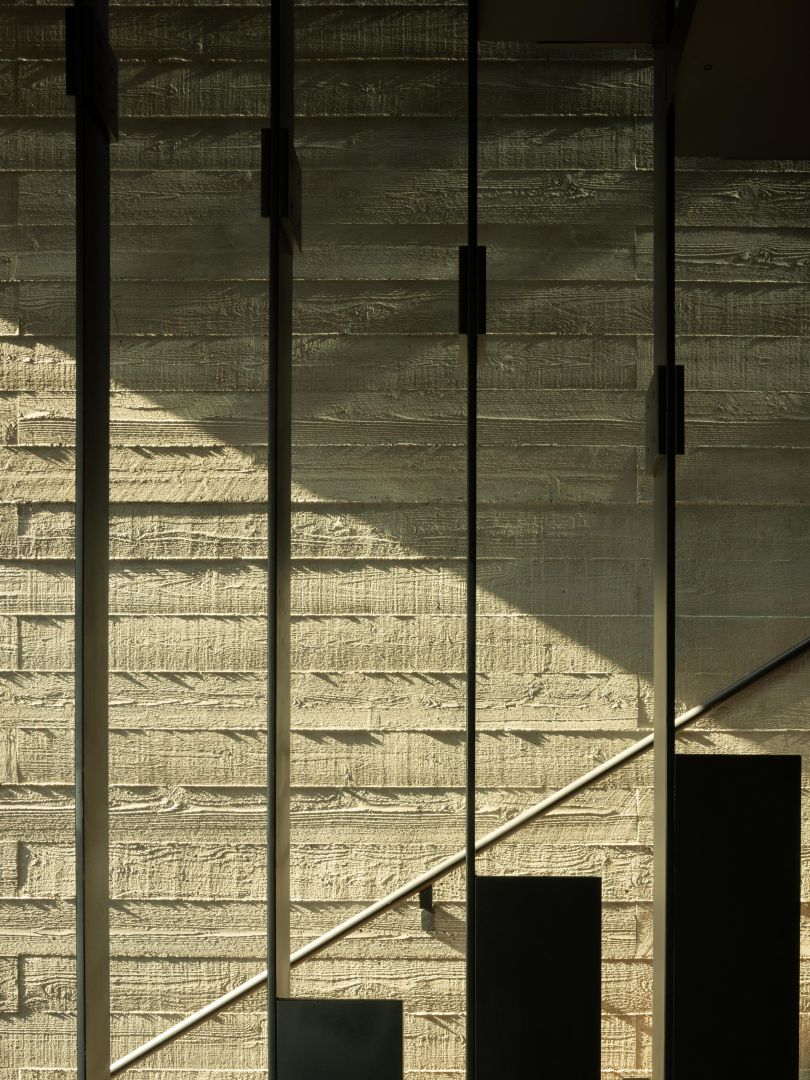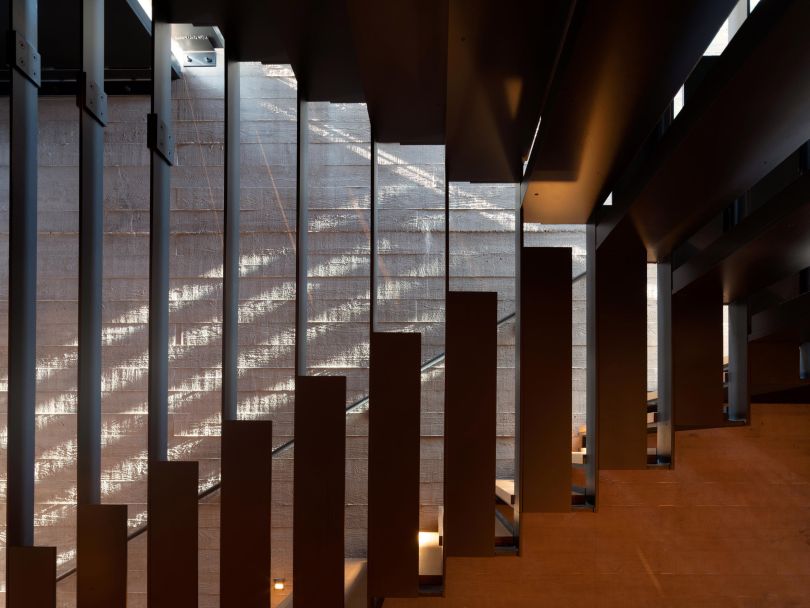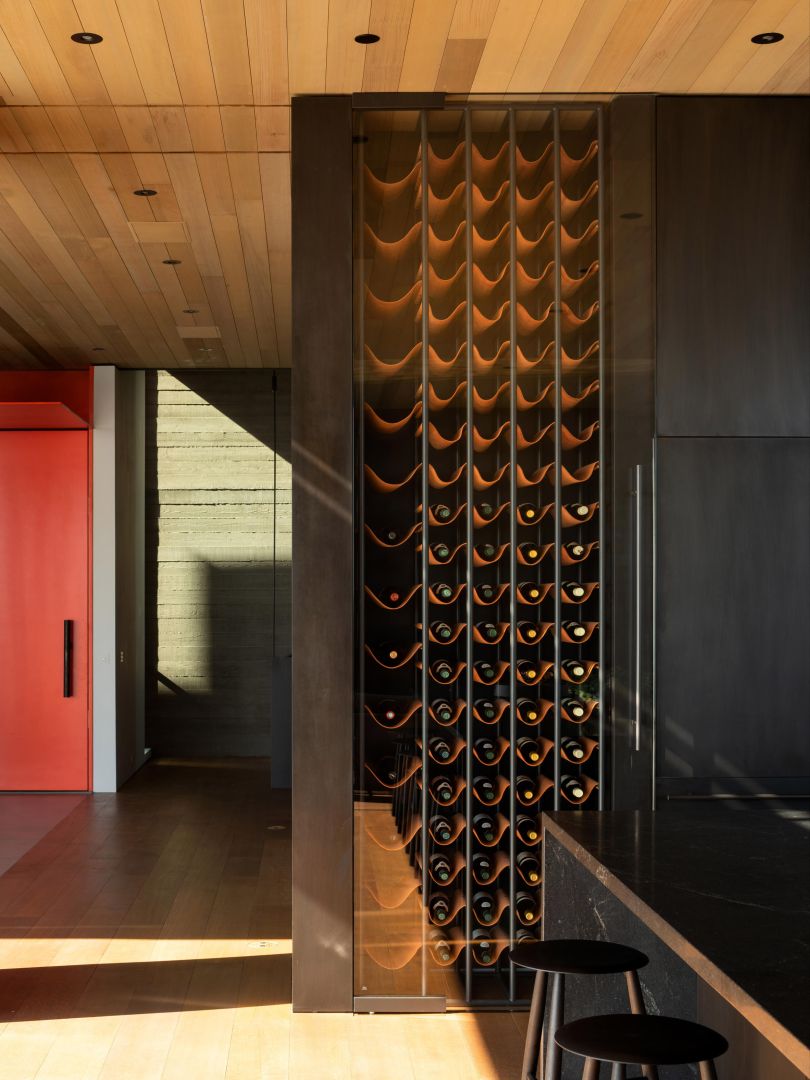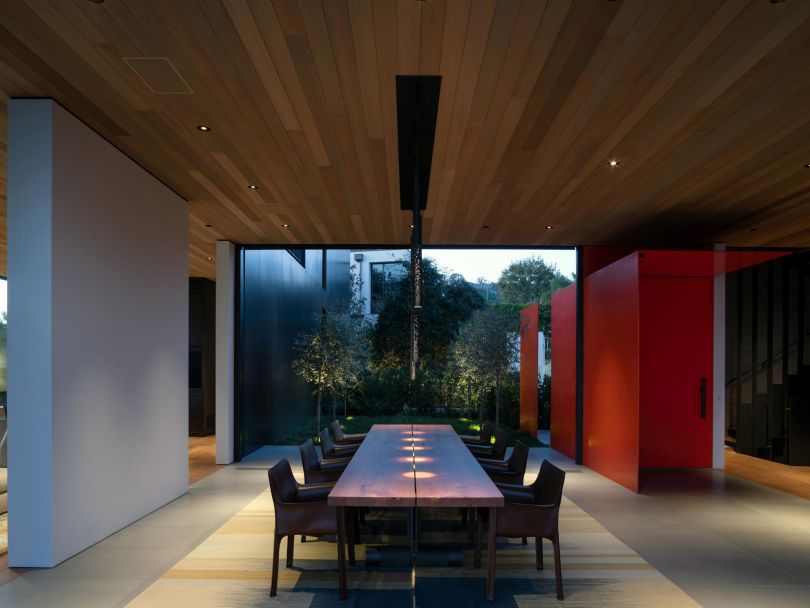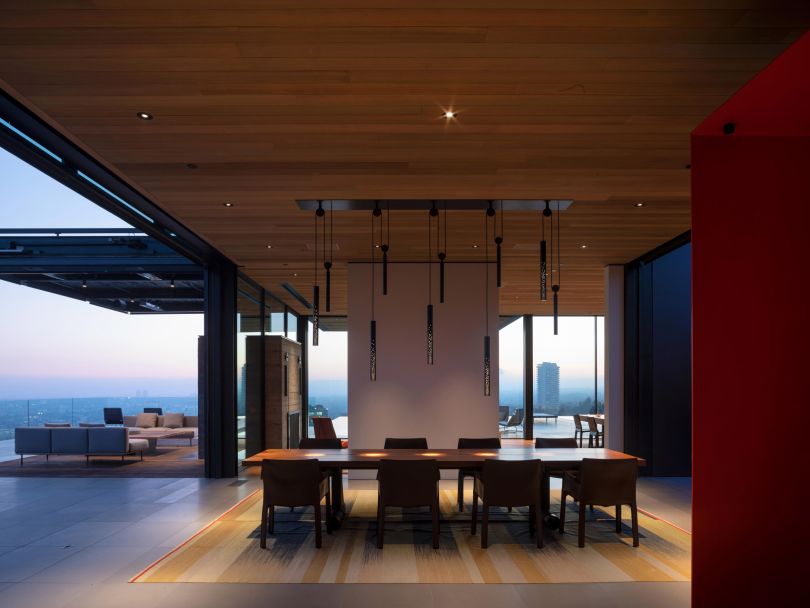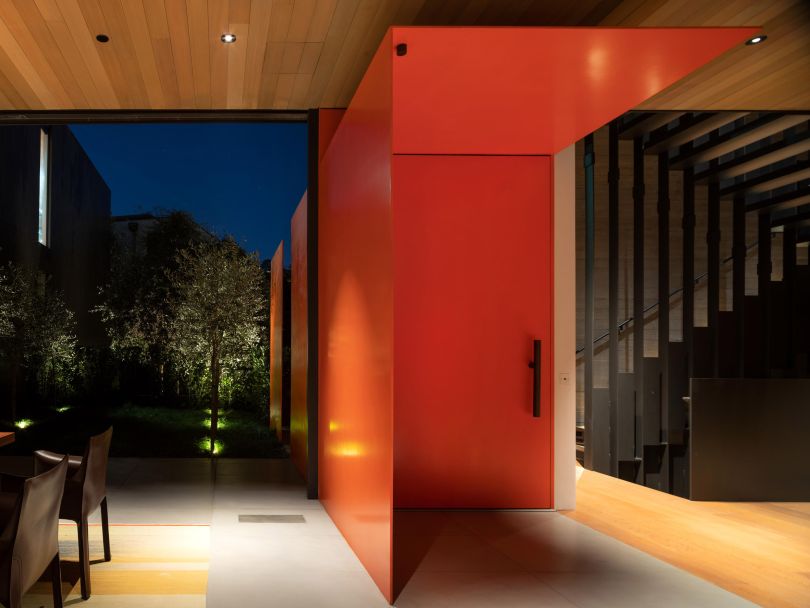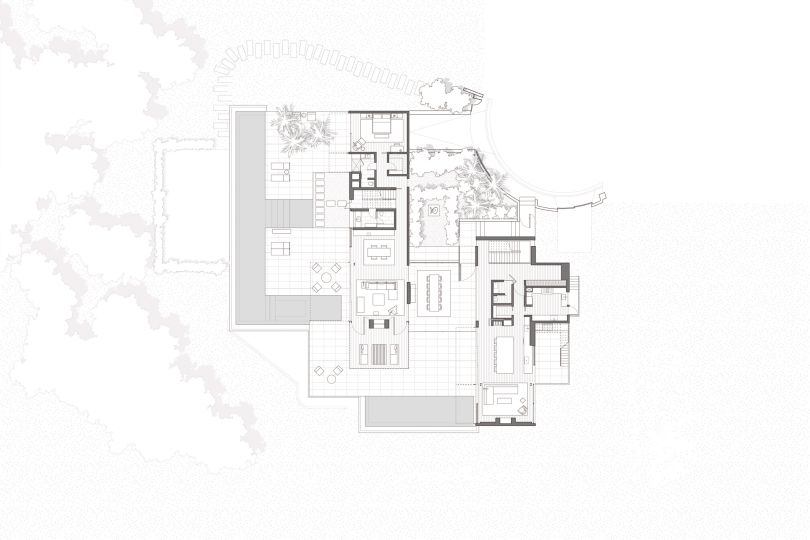 Via: Dezeen