Construction Rethinks Building Materials as Industrial Furniture Series
Designer Beomseok Chae uses simple building materials to create new Construction Furniture Series. Construction is a 'microscopic observation of architecture.' It is a new industrial furniture collection that consists of two key elements. There are two main elements of this project. These are the steel beams and scaffolding for each skeletal design. So, this proves that the whole process is influenced by the structures and the technology behind the construction process.
Different construction furniture pieces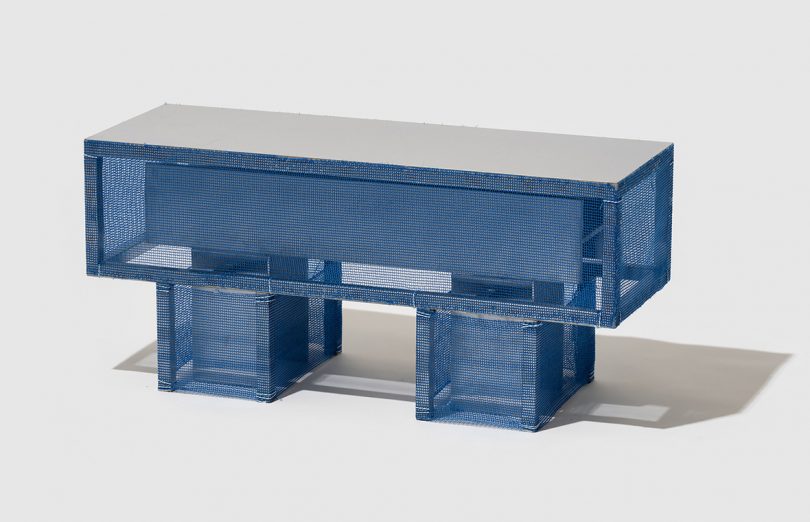 Each furniture piece consists of the materials and techniques used in the architecture. But not the ones used for completing the buildings.
The furniture collection includes:
Scaffolding Bench
Beam Stool
Double-Layered Polycarbonate Stand Shelf
Double-Layered Polycarbonate Chair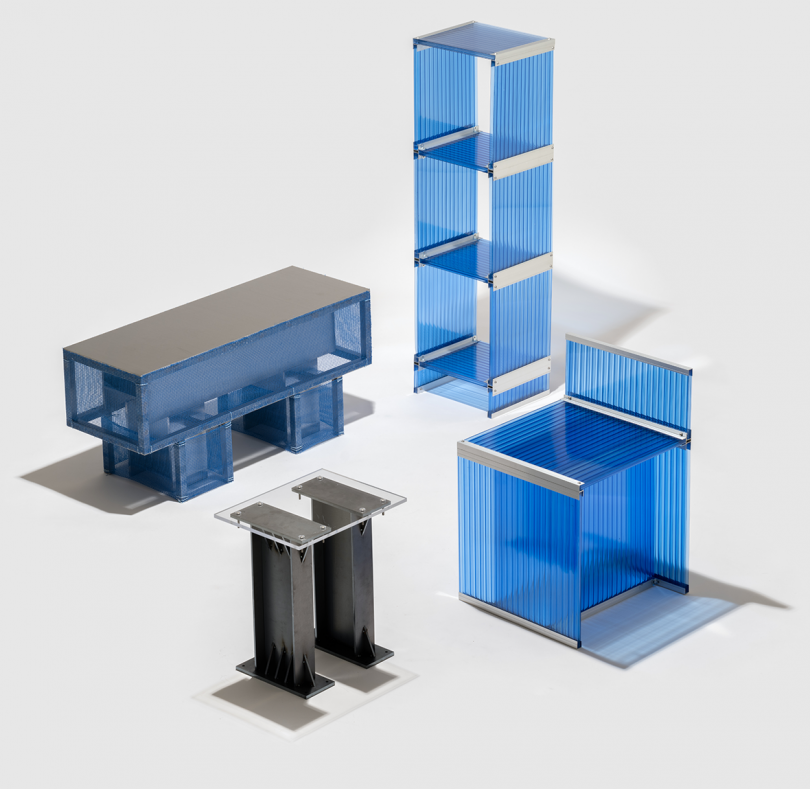 The stool utilizes the basic construction structure of a building. Furthermore, it uses two steel beams to support one person's weight.
The bench stool consists of steel beams. And, it includes scaffolding made of safety nets and pipes.
Lastly, the shelf and chair consist of double-layered polycarbonate plates. These pieces also include aluminum finishing on their joints. And, are further connected by simple screws.
All these pieces show us that there are endless possibilities when you think out of the box.
Industrial furniture blends architecture with furniture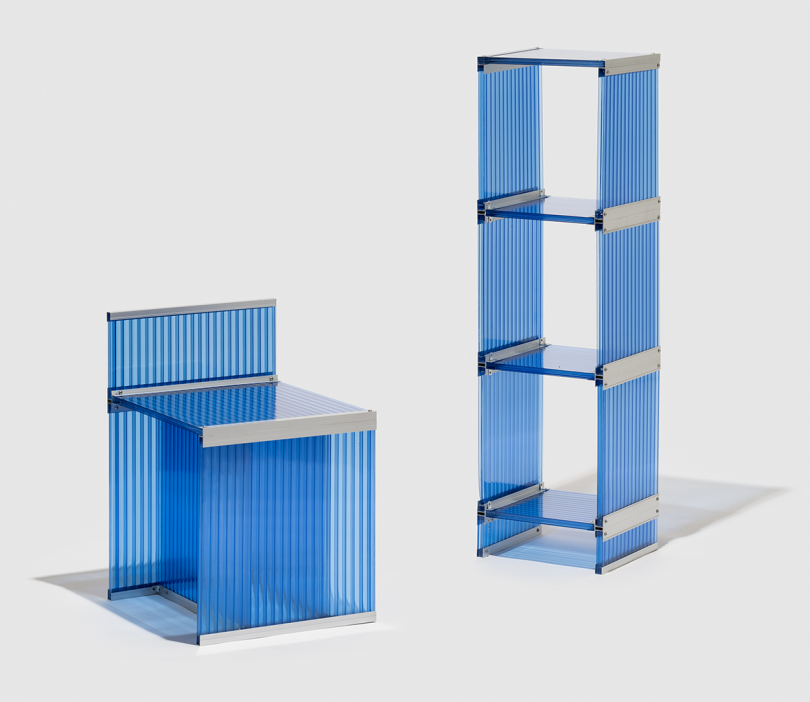 According to Chae, the furniture reminds us of the materials from construction processes. For instance, you'll be reminded of a construction site with blowing soil dust. Or the image of a construction engineer. Or a large steel beam rising at the soil. All these elements and structures are very familiar at the construction sites. And, we often pass by construction sites, overlooking these construction elements and materials. So, these are quite relatable.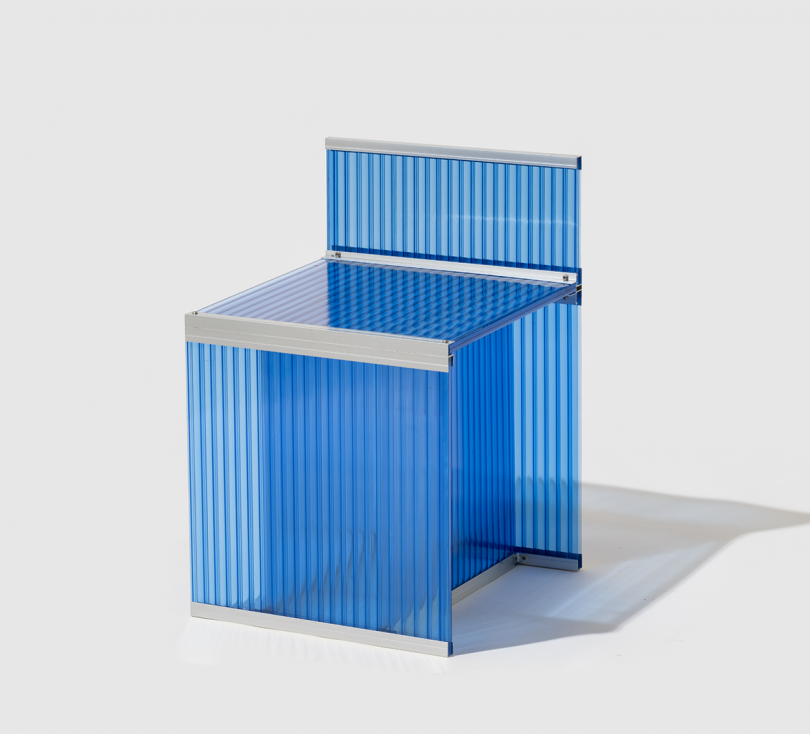 With this unique project, Chae effortlessly blends the relationship between architecture and furniture. Both start with a structure that can disperse a specific amount of load. However, the only difference lies in the amount of load used in different sectors. Furthermore, the furniture's aesthetic details come from the typical construction techniques. For instance, intersecting, combining, connecting, and building.
For more information on the project, visit the designer's official Instagram handle.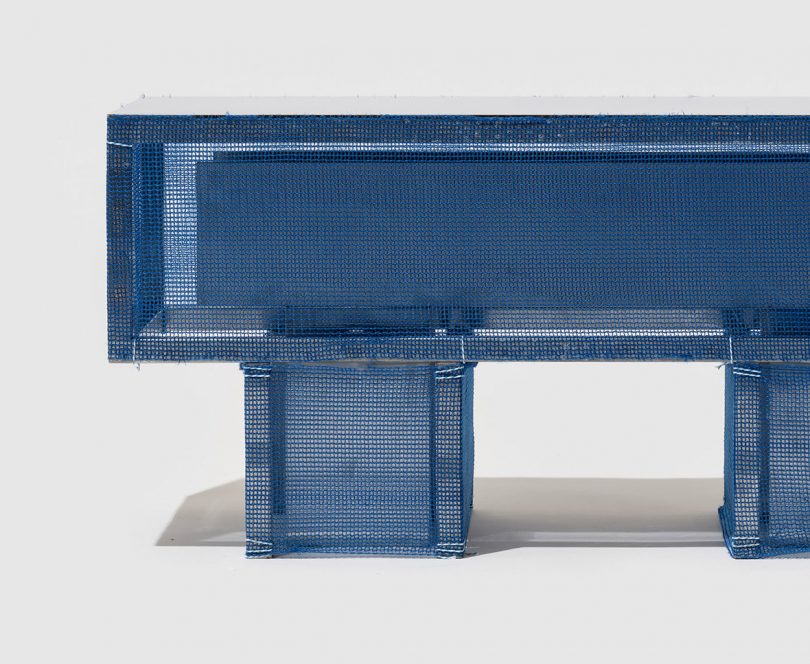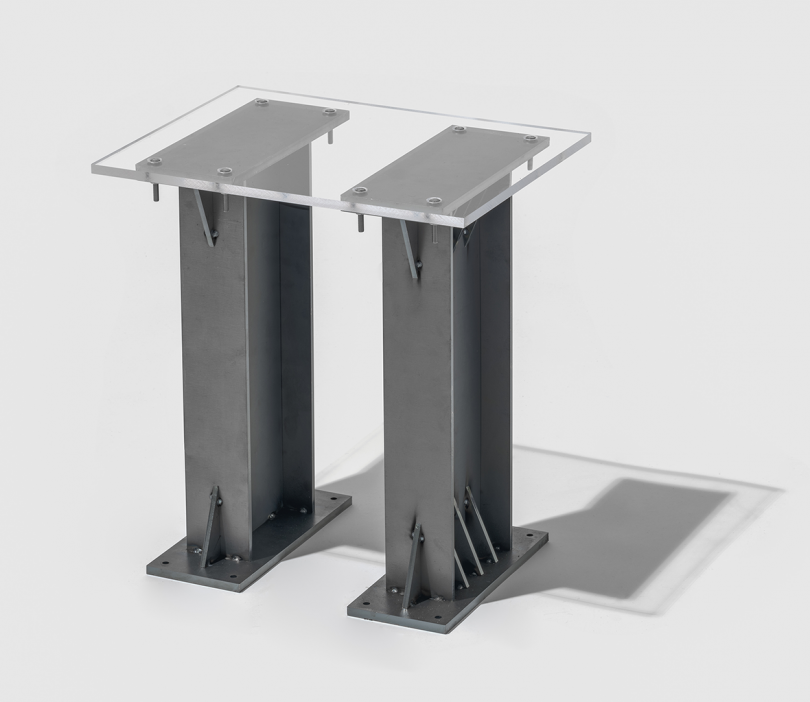 Via: Design-Milk